In Bitrix24, you can import or export workflows templates.
To do that, open the workflow that you want to import/export > click Actions > Configure workflows.
In the context menu, click Edit.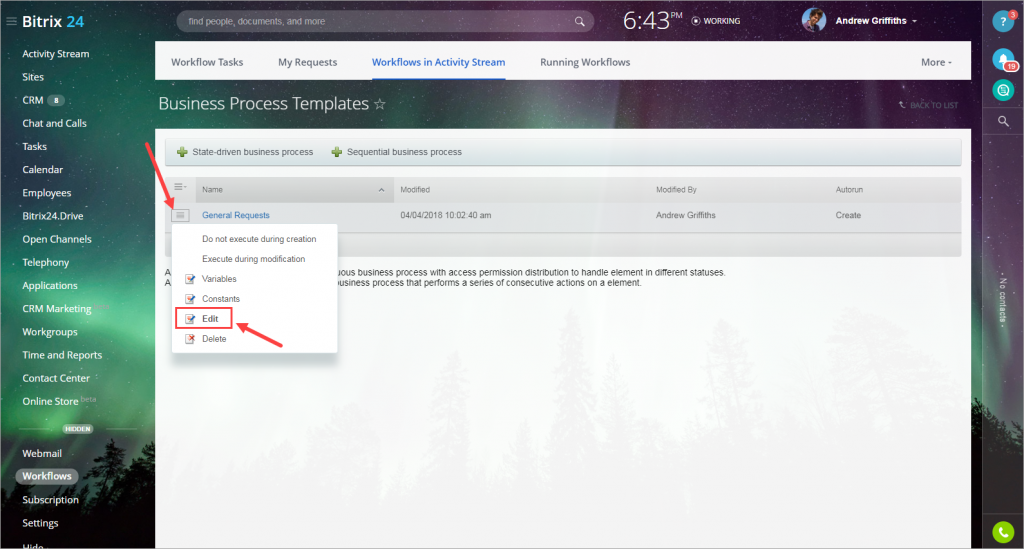 Click Export or Import buttons.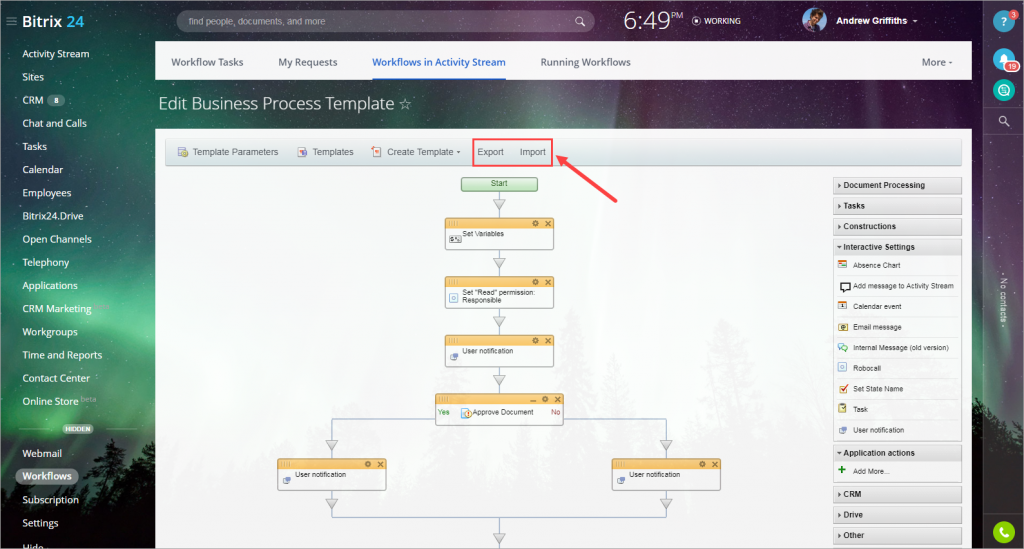 You need to have administrative access rights to export or import workflows templates.
Before importing a workflow template to another Bitrix24 account, make sure to have the same documents types created on that account.
You cannot export a workflow template for one document type to a workflow for the other document type. For example, it's impossible to export a workflow template for CRM to Lists.
Due to some important features of lists module, the import of a workflow template for them needs to be done with certain conditions.
The easiest way is to initially create and configure a list, fields and workflow template:
Add custom fields to initial list not in the lists interface, but straight in the Business Process Designer.
After exporting template from initial list to a new one, make sure to check all the actions that use custom fields.
If custom fields in the initial list were created in the lists interface, here's the algorithm for a template import:
Create and configure a new list the same way as the initial list.
Create and configure custom fields in the lists interface the same way as in the initial list.
Specify the same IDs for custom fields and their values as in the initial list.
Import workflow template.
Check the imported template, especially actions that use custom fields.
.bpt file extension is used when importing/exporting workflow templates.