You can transfer workflows templates from one Bitrix24 account to another.
To do that, open the workflow template in edit mode and click the Export button.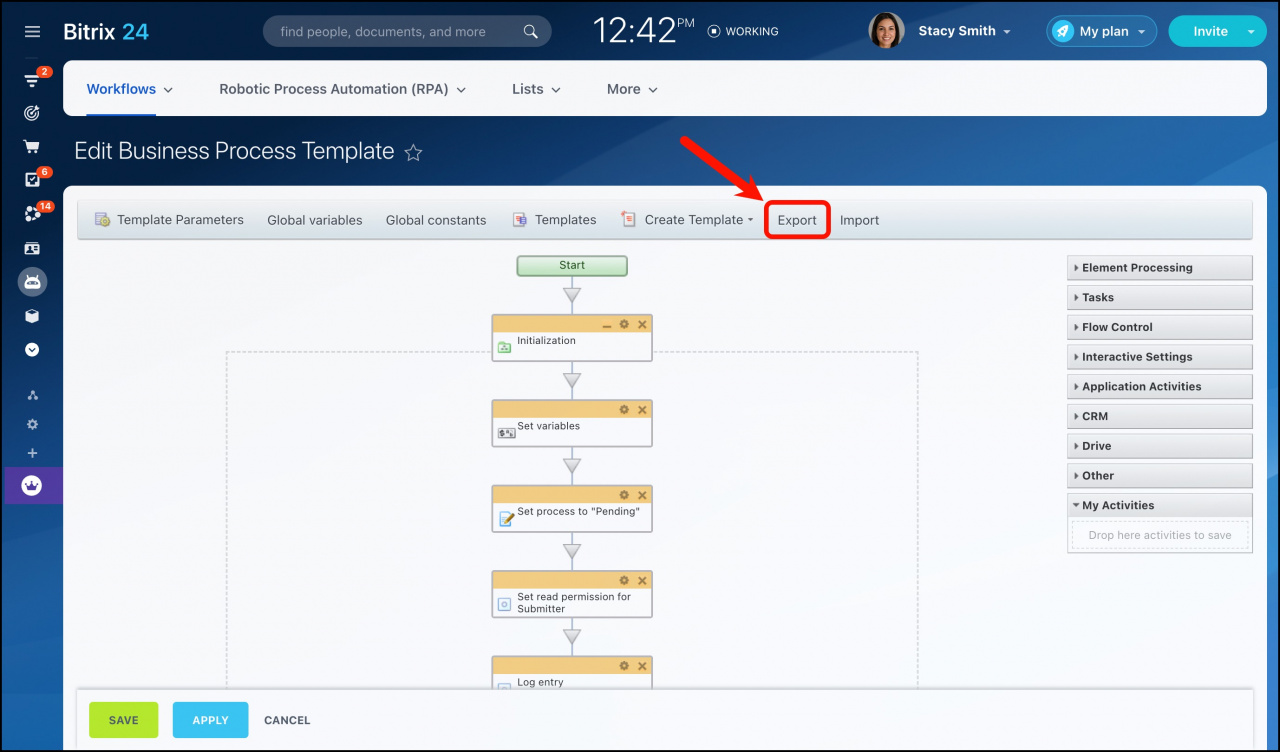 Then open another Bitrix24 account, create a new workflow template and click the Import button.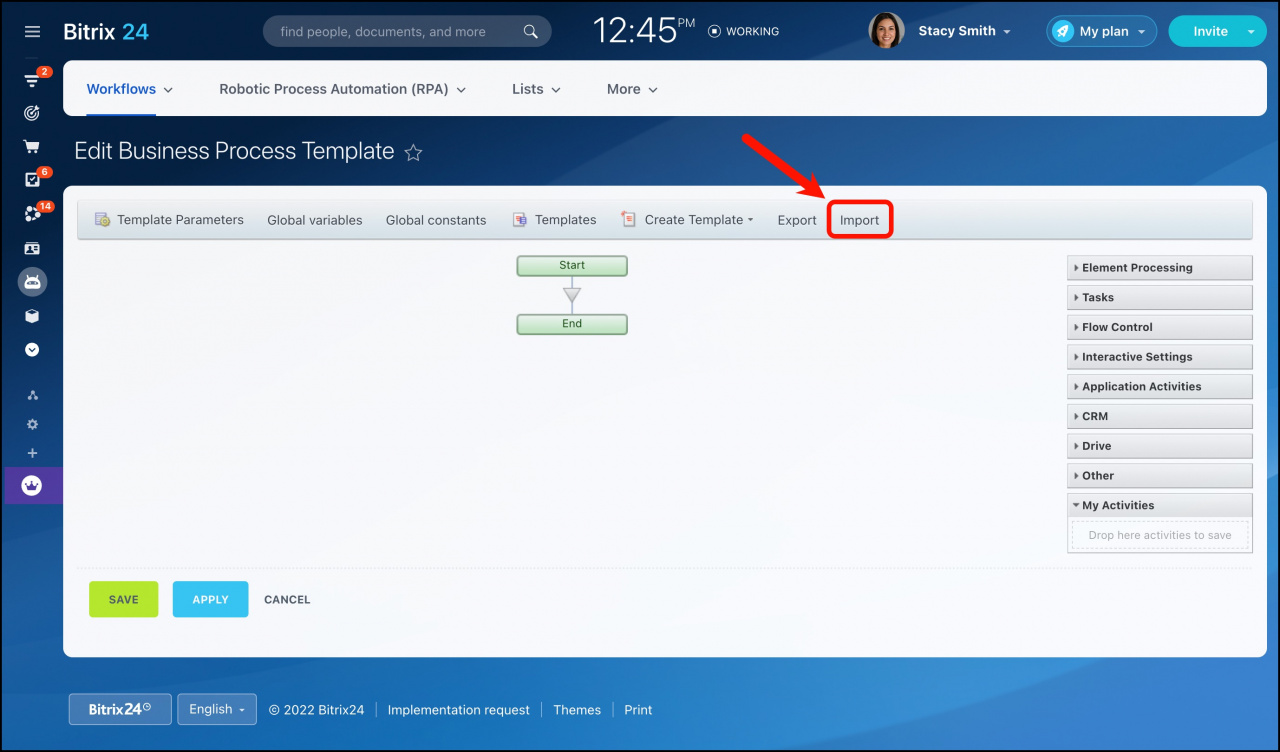 When importing/exporting workflow templates, the .bpt file extension is used.
You cannot export a workflow template for one document type to a workflow for the other document type. For example, it's impossible to export a workflow template for CRM to Lists.
When importing a workflow template, all the entity fields are transferred as well, regardless if they are used in this workflow or not.