Sometimes you may need to find out who has worked on a CRM element. For example, somebody has converted a lead or has edited some field value and you want to find out who has done it.
You can view these data by opening any CRM element form > click History.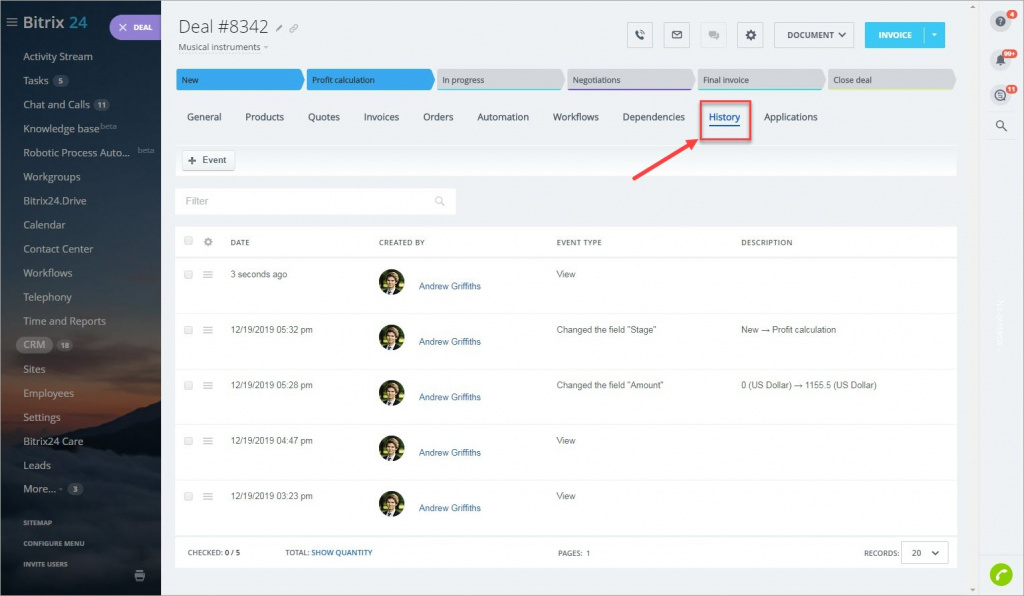 Here you can see who and when worked on the CRM element, and which actions were performed.