Why do you need access permissions
Access permissions in the CRM are necessary for the responsibility areas division when working with clients. An employee won't waste time processing other people's leads, won't be able to change information about the company or export the client base.
Check if CRM access permissions can be set up on your plan. You can find all the information about Bitrix24 plans on the
pricing page
.
Access permissions are set up in the following way: you create a role in the CRM, assign it to an employee, a department or a group of employees and edit the permissions of the specific role.
How to configure roles in CRM
Role in the CRM - a specific set of permissions that can be assigned to one or more employees, a department or a group.
Imagine that the sales department consists of 20 managers who should have the same permissions in the CRM. In Bitrix24, you don't have to set up the same permissions many times. You create a role, e.g. a sales manager, set it up once, and assign it to all the necessary employees.
Go to CRM - Settings - Permissions - Access Permissions.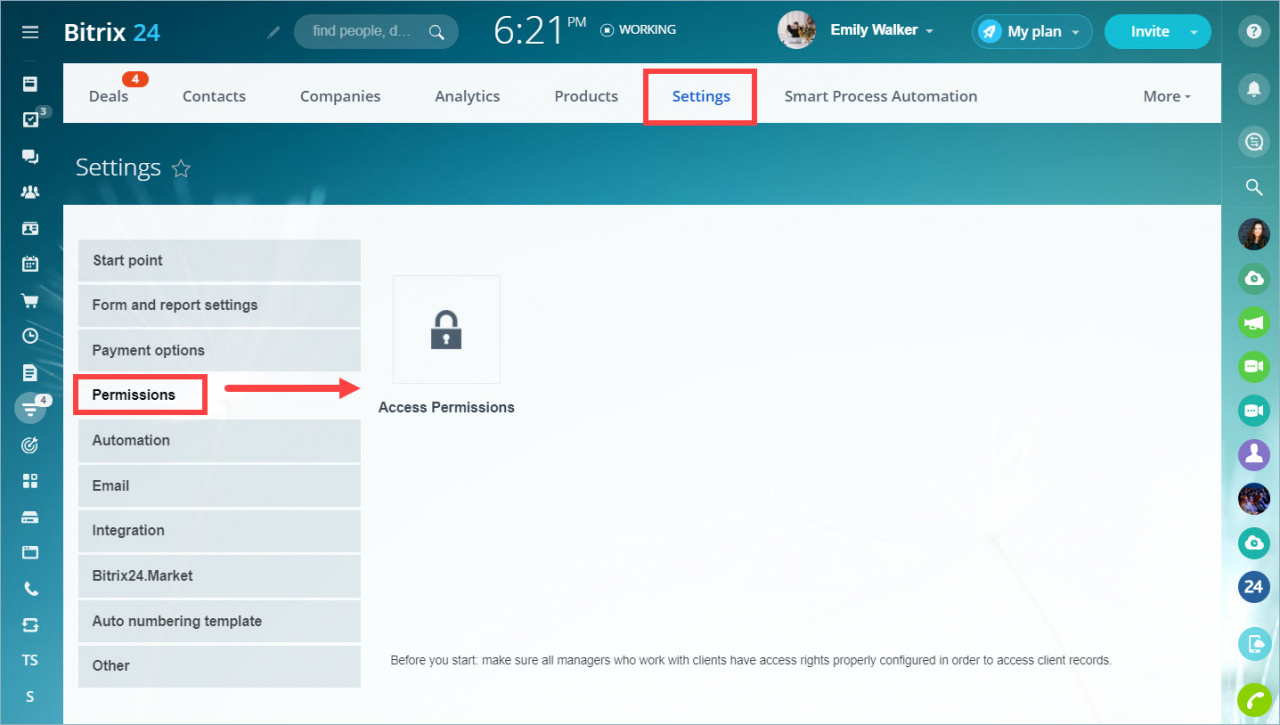 A roles list is displayed on the right. By default, two roles are available: Manager and Administrator. If necessary, you can create additional roles or remove unnecessary ones.
How to create and delete a role
You should not create a separate role for each employee. The more roles you create, the harder it is to configure and keep them up to date.
Click
Add
under the list of roles.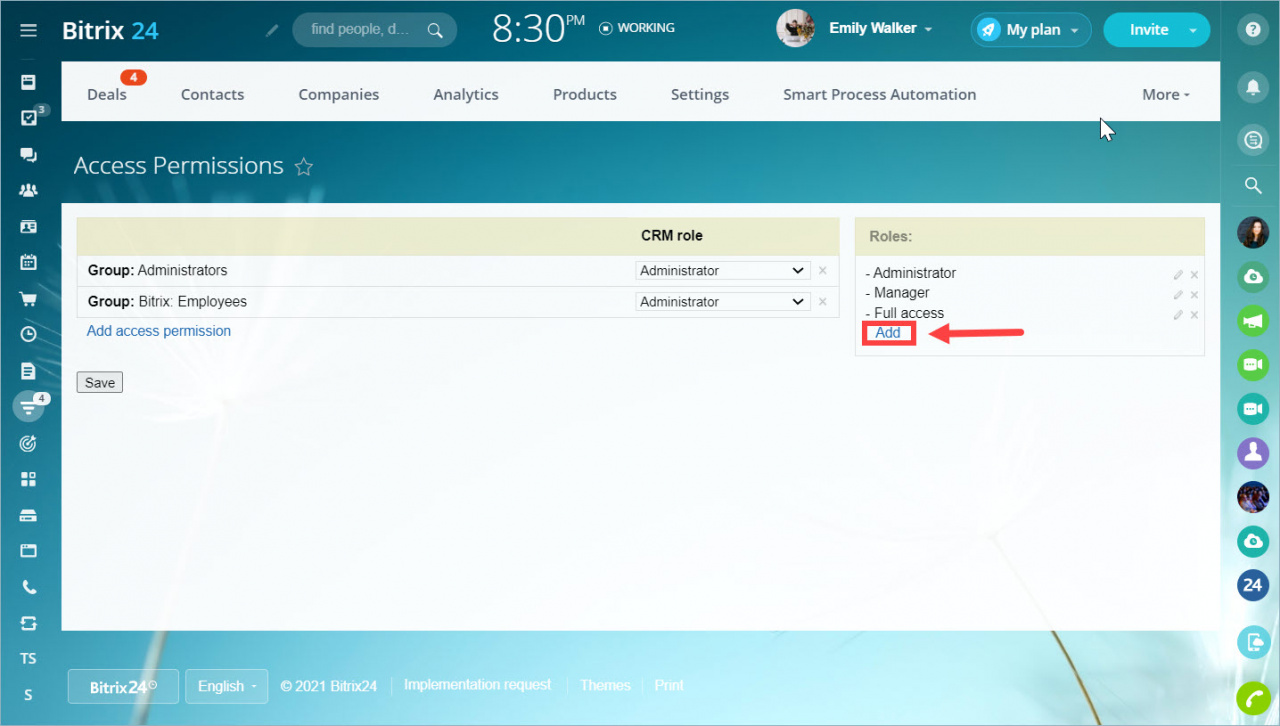 Specify a role name and save the settings. We will consider the access permissions later.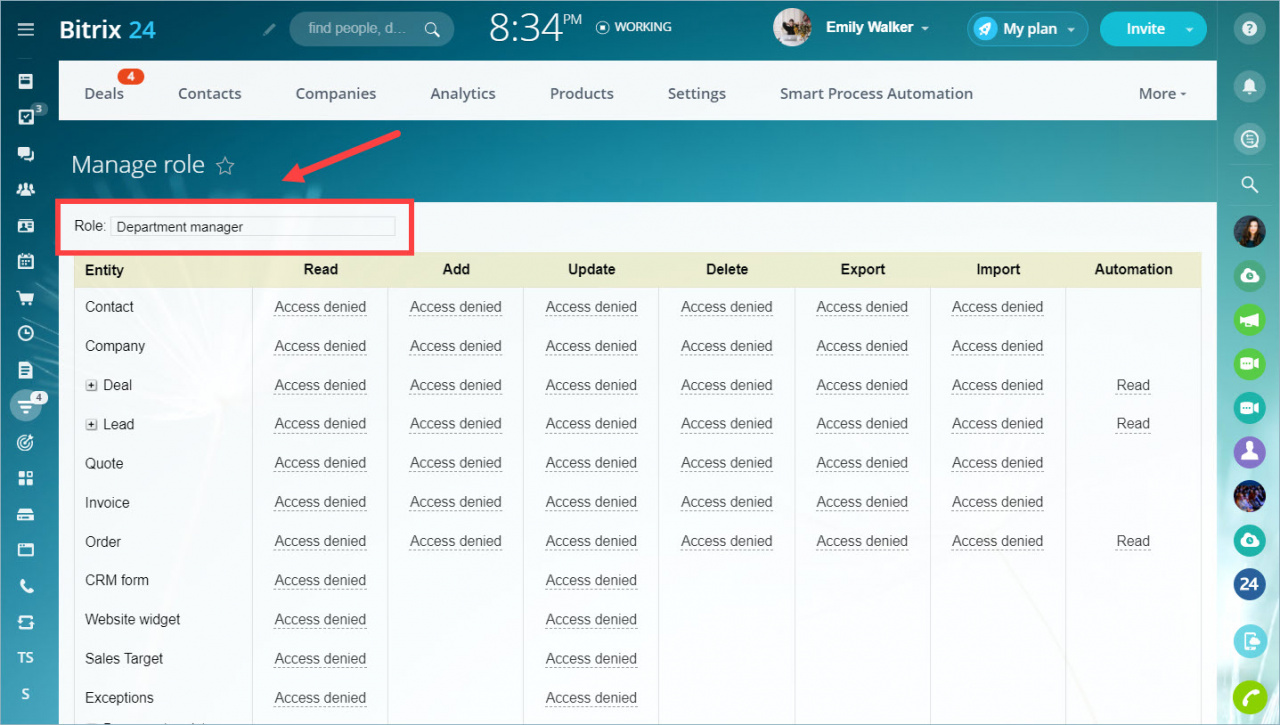 If you want to remove the role, click the cross.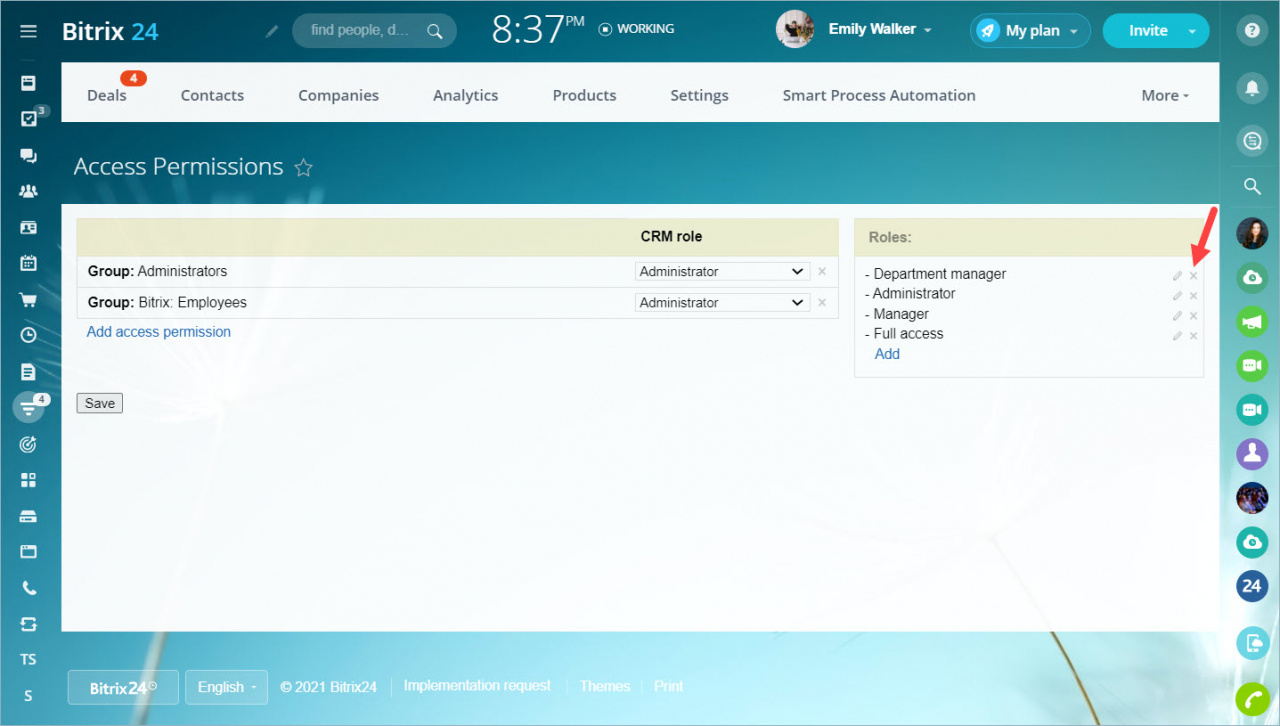 A list of employees with roles is displayed on the left.
The employees will not be able to access the CRM, if they do not specify a role.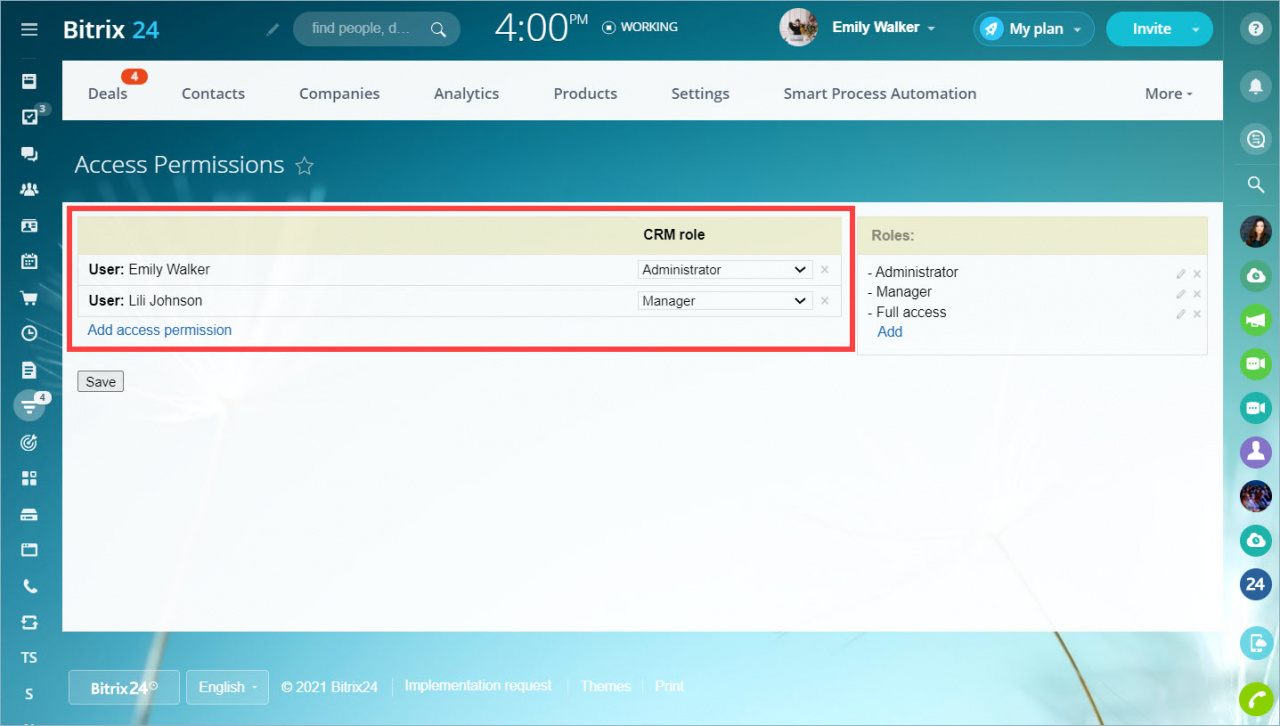 Click Add access permission under the list of employees.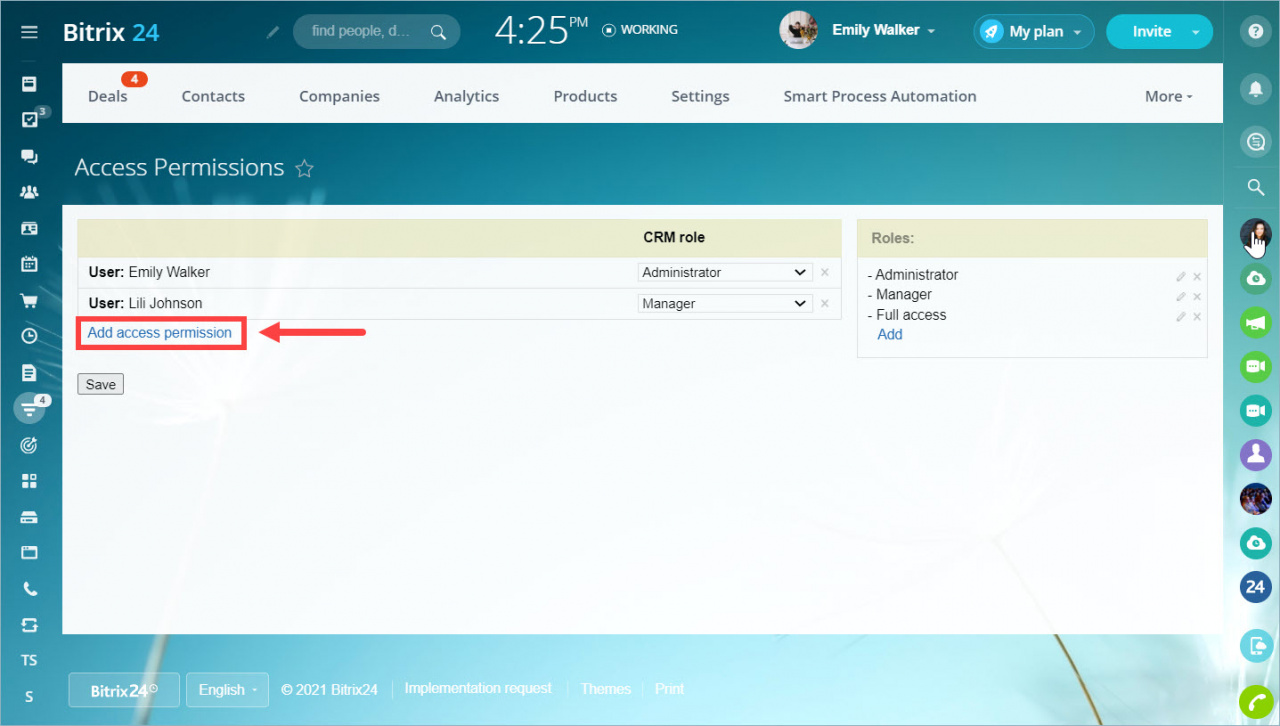 You can select a specific user, a company department, or a group/project member.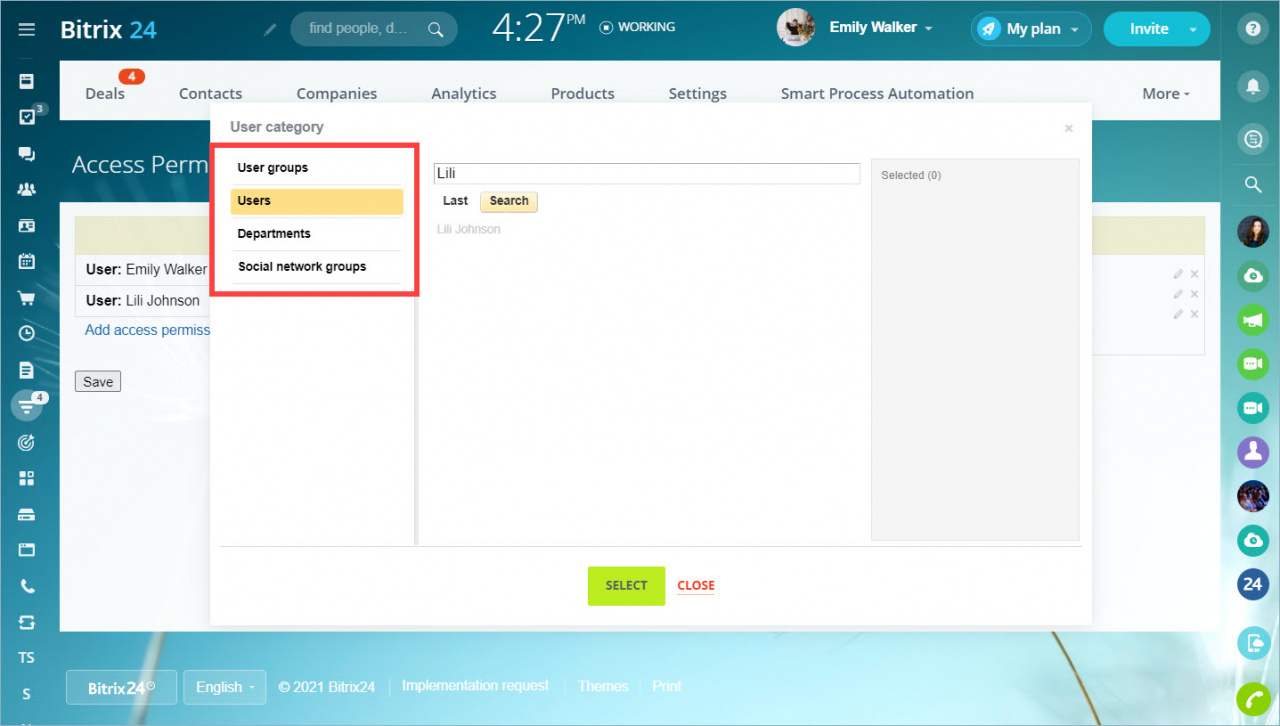 Specify the role in the CRM of an employee or group of employees you have selected.
Try to avoid permissions conflicts. It occurs when different, often opposite, access permissions are set for the same employee. For example, minimum permissions are set for the department, and maximum permissions are set for the employee personally.
Read more in the article Access permissions conflict in CRM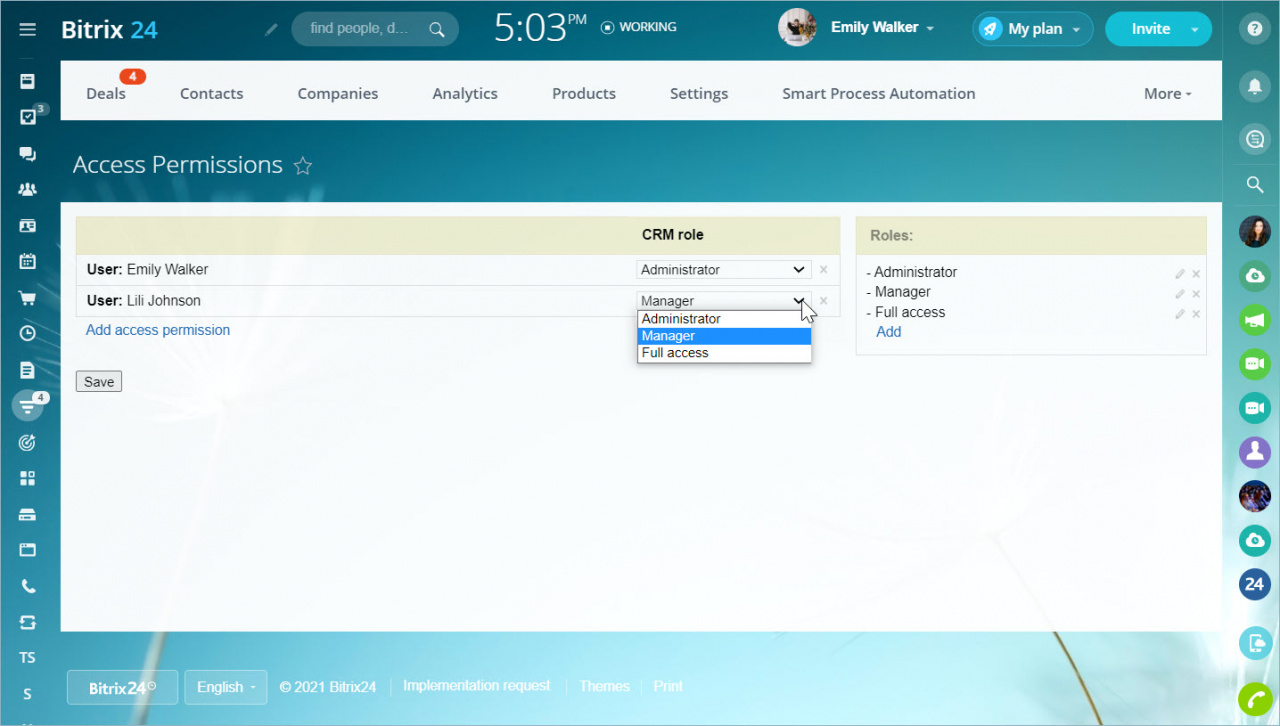 How to set permissions for roles
Each role has a set of permissions. They determine what actions with which CRM elements an employee can perform.
Select the role you want to configure and press edit button.
The elements list is on the left. The list of possible actions is in the upper part. The permissions for actions with the elements are on the right.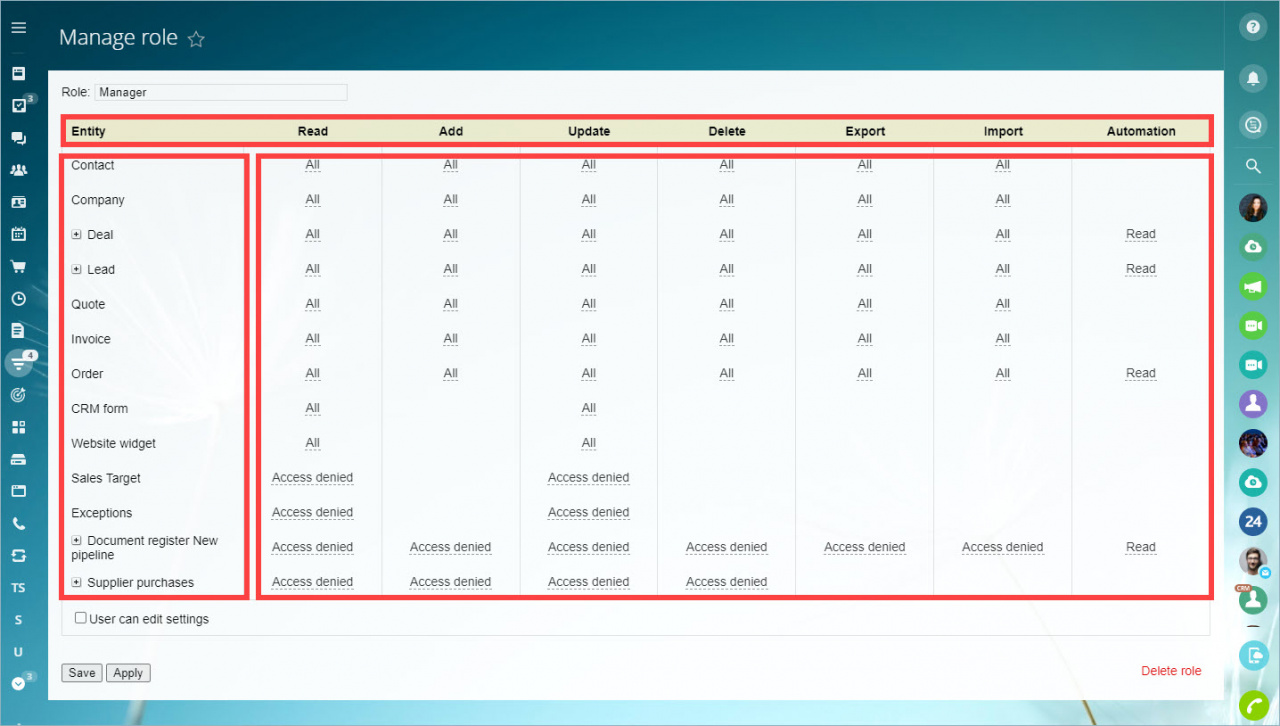 Configure the permissions for the selected role and save the changes.