Open slots in CRM are a useful tool for client-facing employees. Share a link to your open slots with clients, allowing them to pick their preferred date and time for meetings.
To use SMS messages for this option, you should first set up an integration with the messaging service. You can configure the built-in
Twilio integration
or look for a solution
in our Market
.
How to share open slots with clients
Open a deal form and select Slots in the timeline on the right, then click Send.
Bitrix24 generates a link to your open slots and sends it via SMS to the linked contact.
If there are several linked contacts, select the one to whom you want to send a link. To do this, click on the gear (⚙️) and choose a contact under Recipient.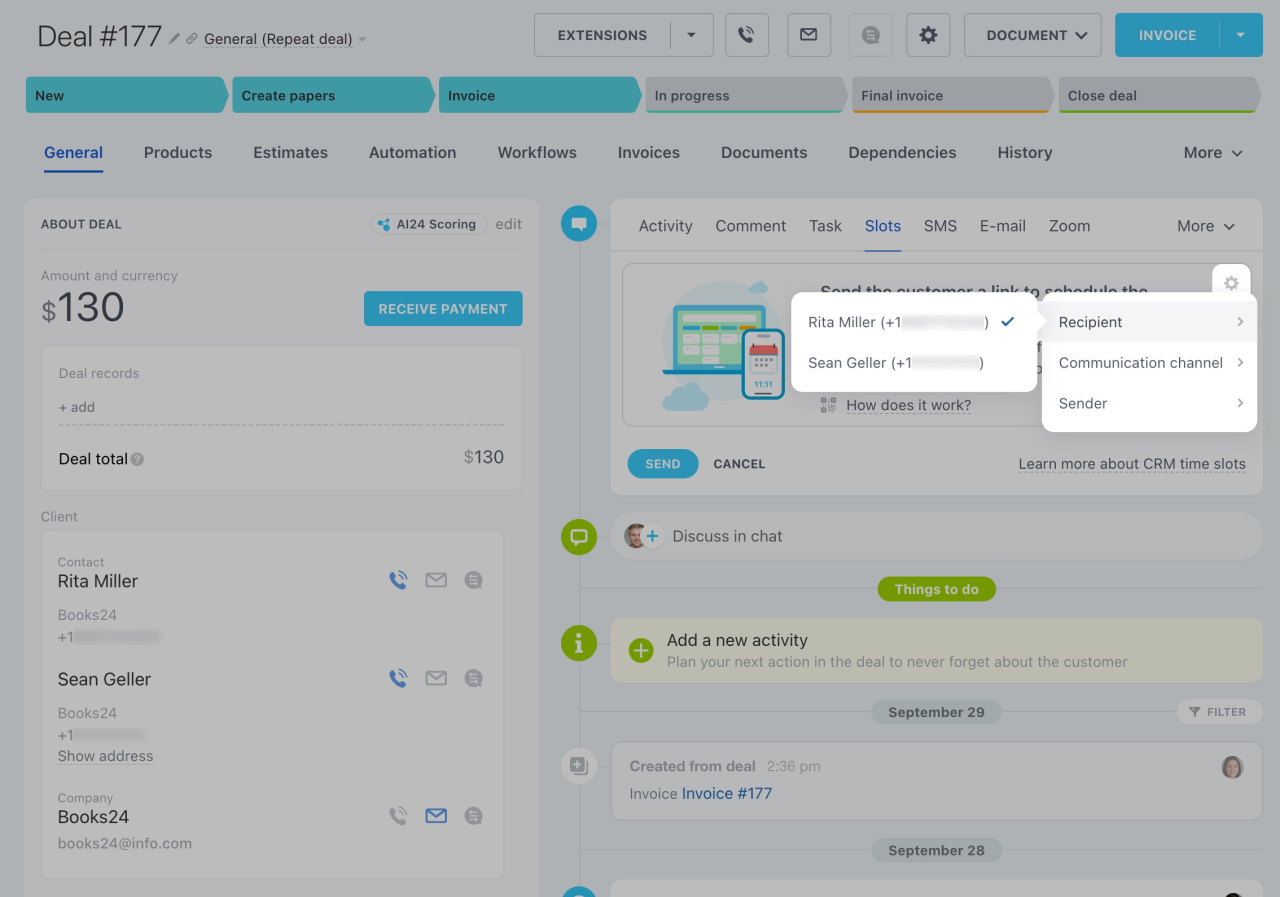 Alternatively, you can copy the link and send it to the customer in any convenient way. The generated link is active for 7 days, and the customer can use it again during this period to schedule another meeting.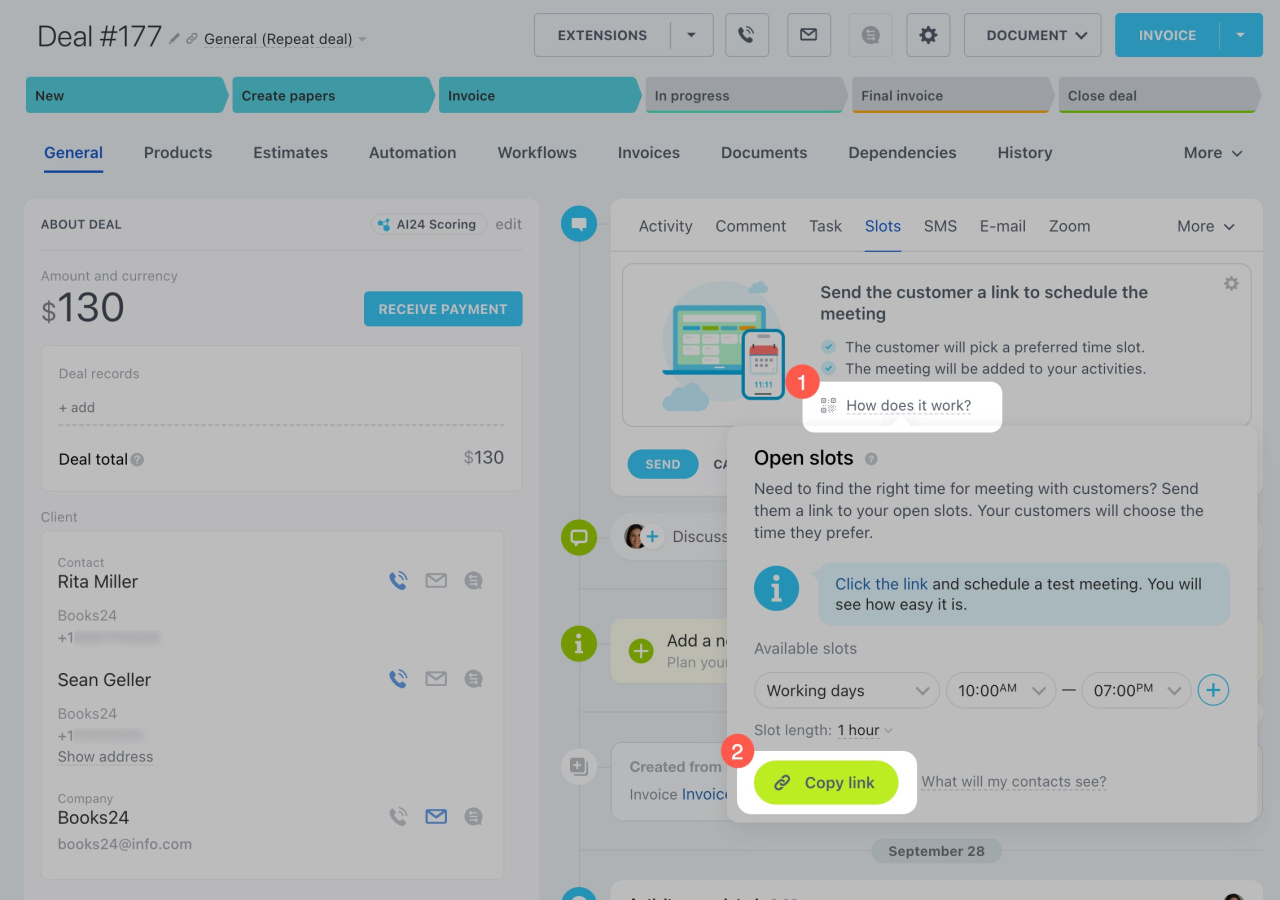 The meeting appears as an event in your calendar and as an activity in the deal. Edit the event to change its default name, specify the location, or add a colleague as an attendee.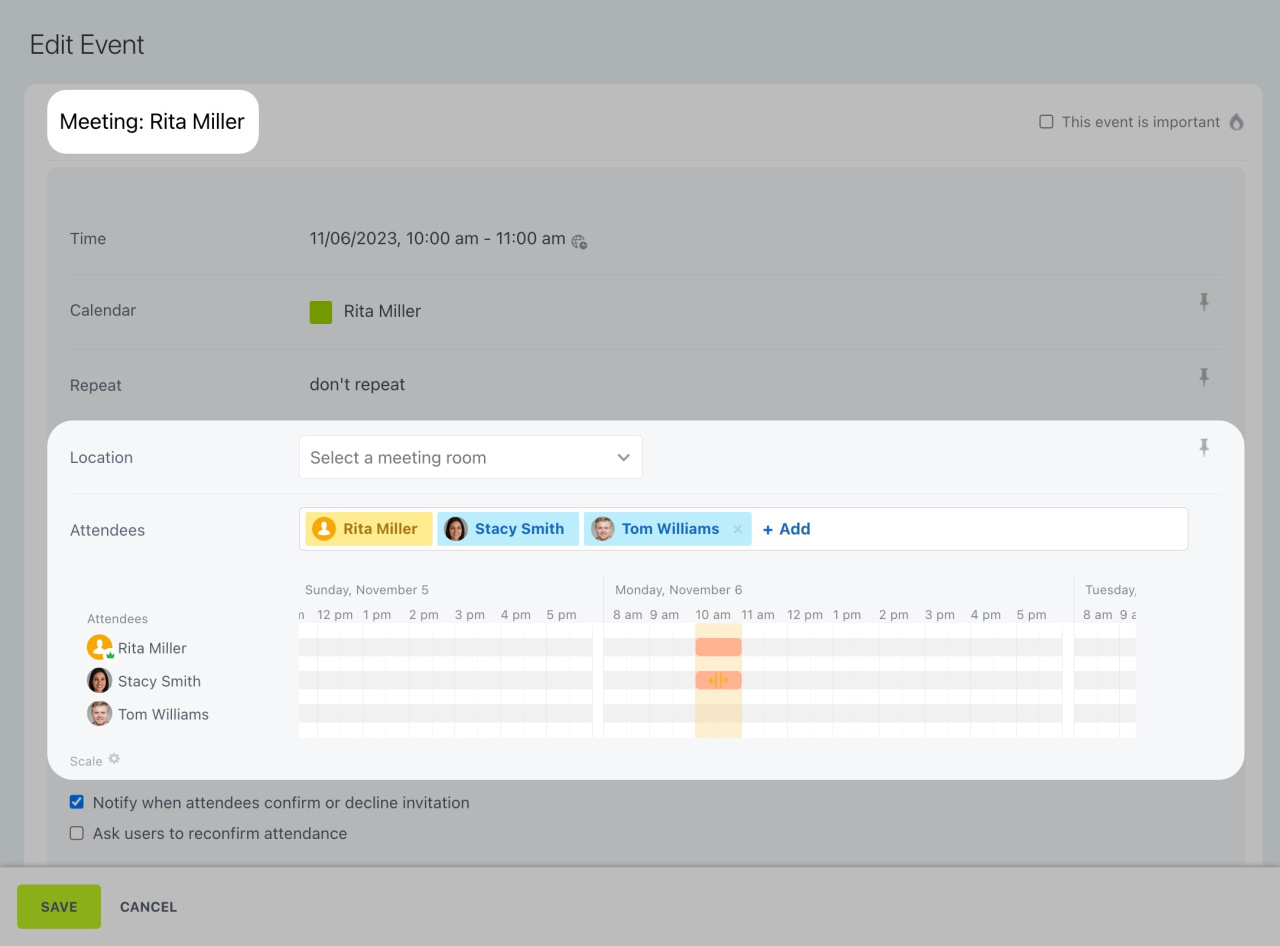 There is no way to edit the date and time of the meeting, but you can decline it. Click the three dots button and select Cancel meeting. The contact will be notified about that as well.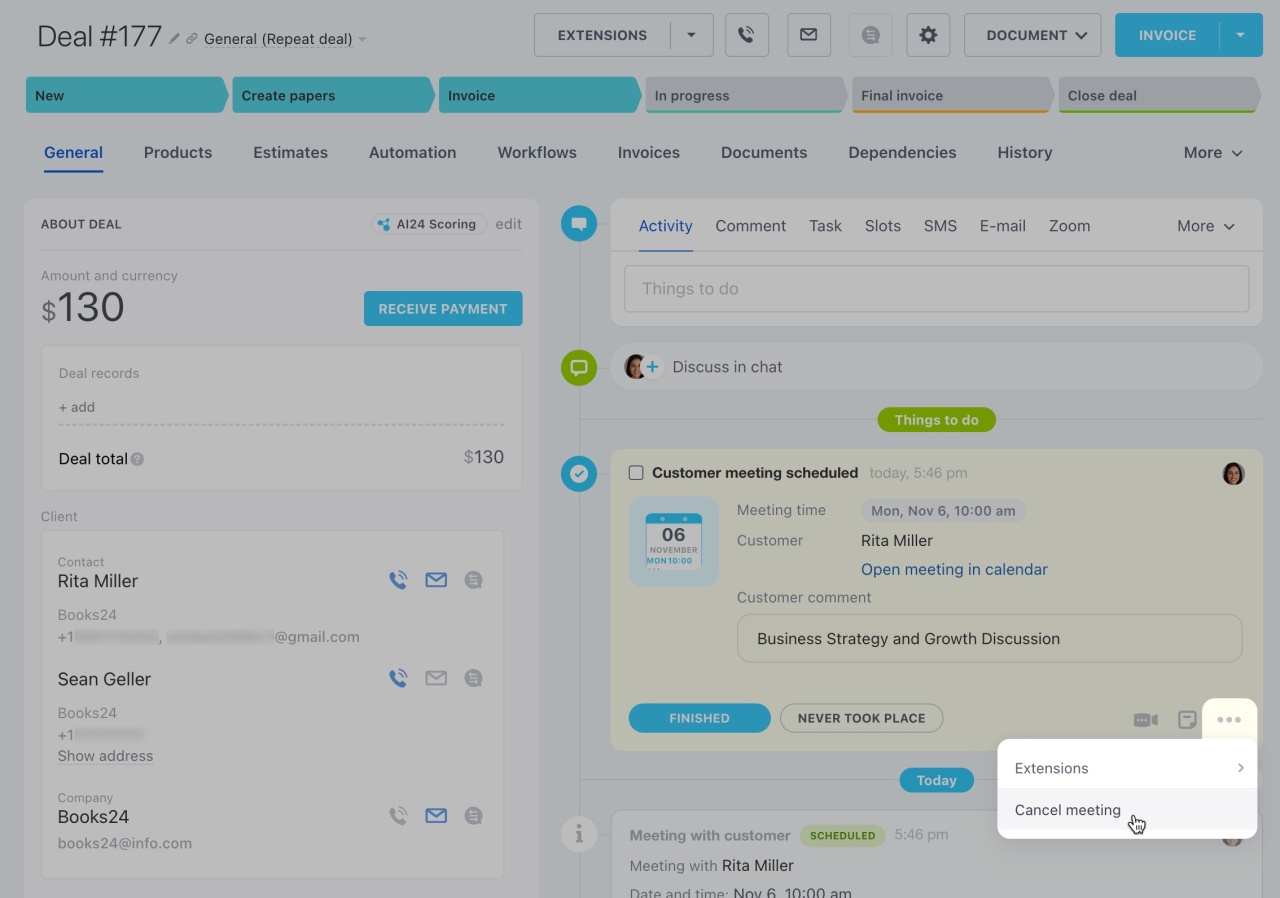 All the contact's actions are recorded in the deal timeline. Therefore, you can see when exactly they opened the link and created a meeting.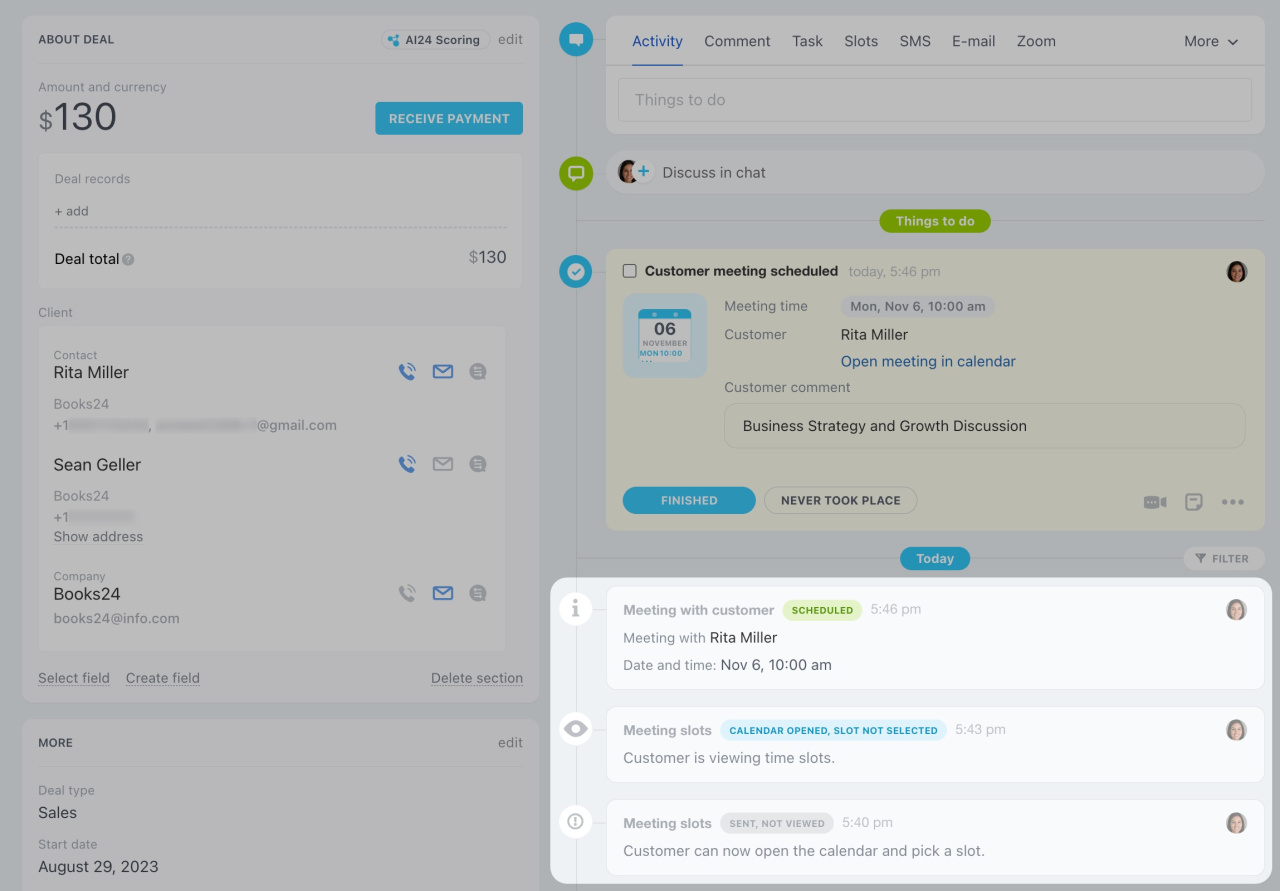 What your contacts see
To see how the recipients will view your open slots, click How does it work? and choose one option:
Click the link and schedule a test meeting.

Click What will my contacts see? and scan the QR code with your mobile camera.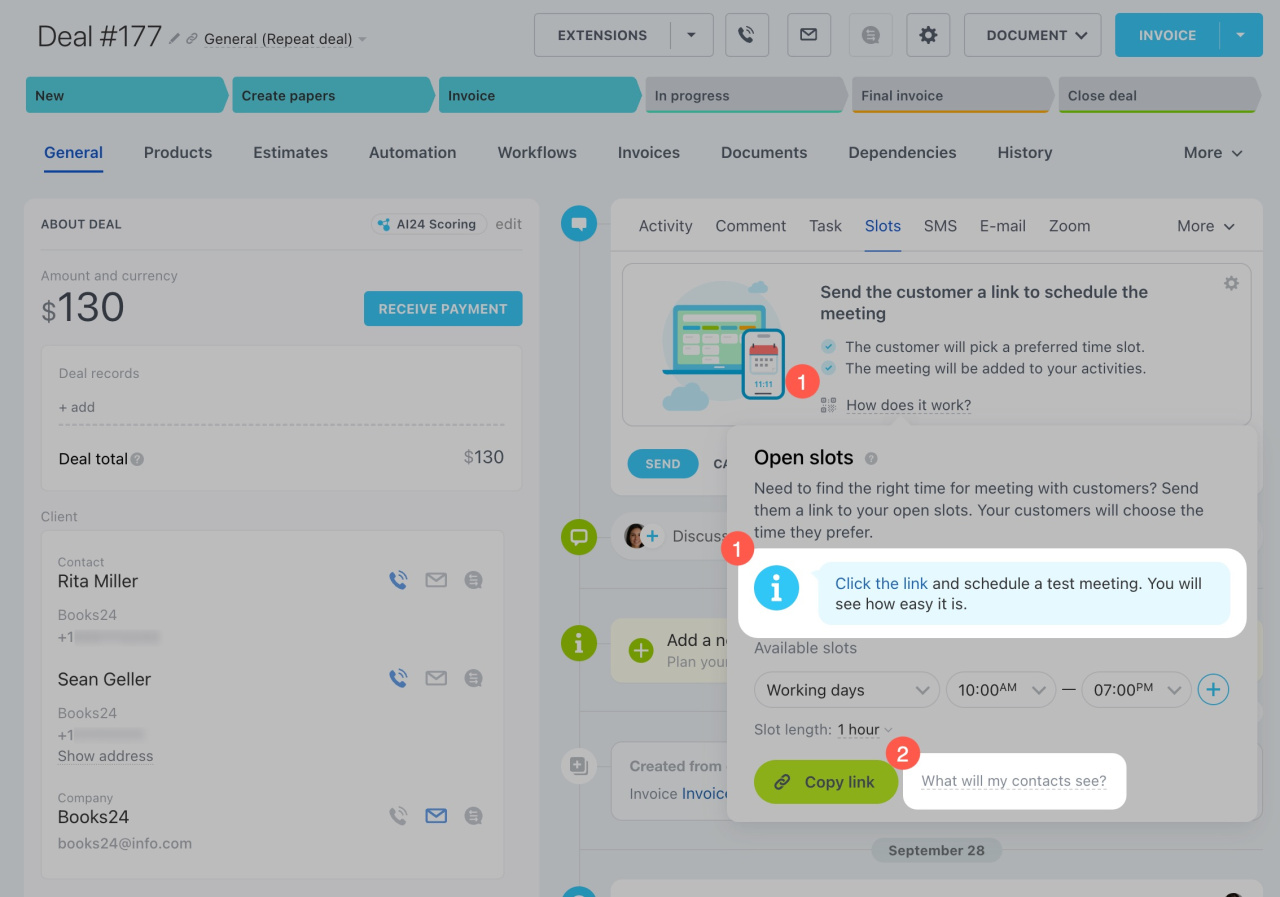 To hold a meeting online, you can use the Video Conferencing feature.
Learn more about HD Video Conferencing in Bitrix24
How to configure available slots
Specify the available time slots by setting the preferred days and hours. For example, you can align with your company's business hours: from Monday to Friday, from 10 am to 7 pm.
Also, indicate the length of each time slot dedicated to customer meetings.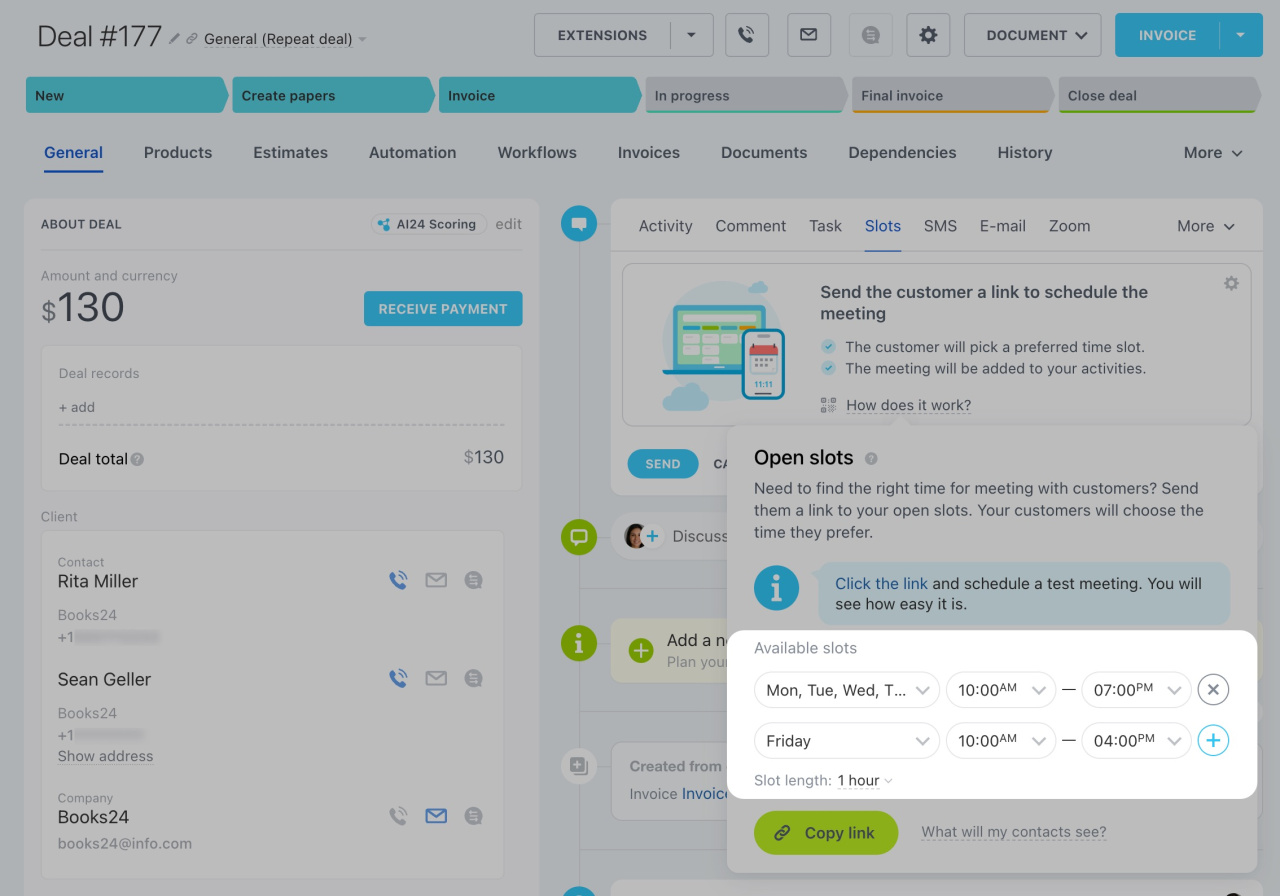 In brief
Open slots in CRM serve as a tool for scheduling meetings with clients.

Send a link to your open slots to your client from the deal form.

Find and manage the scheduled appointments in your calendar.

Configure slot length and availability to offer to your clients.