If your colleagues invited you to the account, sign in and set a password for authorization in Bitrix24. To do this, follow the link from the invitation sent to your email or phone number.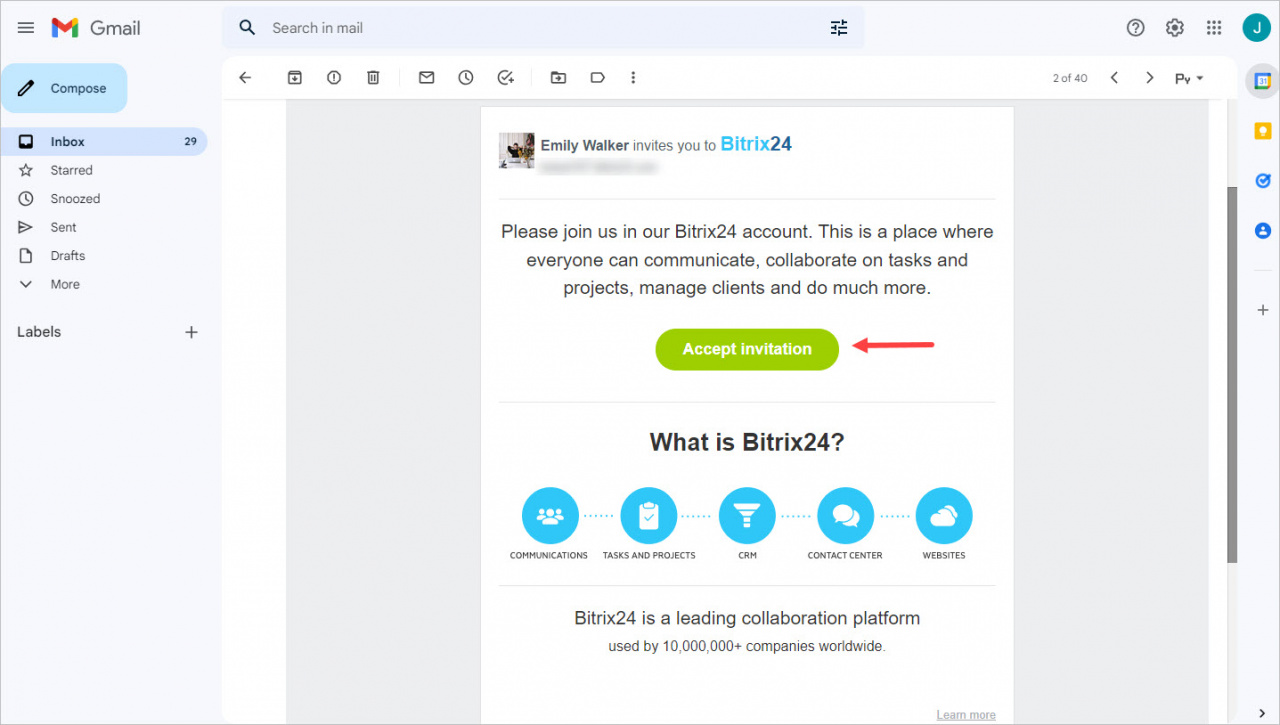 If you do not receive an invitation, ask a colleague to verify that the phone number or email address is correct. Also check the Spam folder.
Enter a password for your account. Re-enter the password to confirm it and click Done.
Remember or write down your password, it will be used for further authorization. The login is the phone number or email address you specified during registration or to which the invitation was sent.
If you were registered in Bitrix24 and the invitation was sent to a valid email or a phone number, enter the password from your profile.
You will be logged in automatically.
If you have not set a password, you will see an error when you log in to the account. In this case, click the Forgot password? button and create one following the instructions in the email.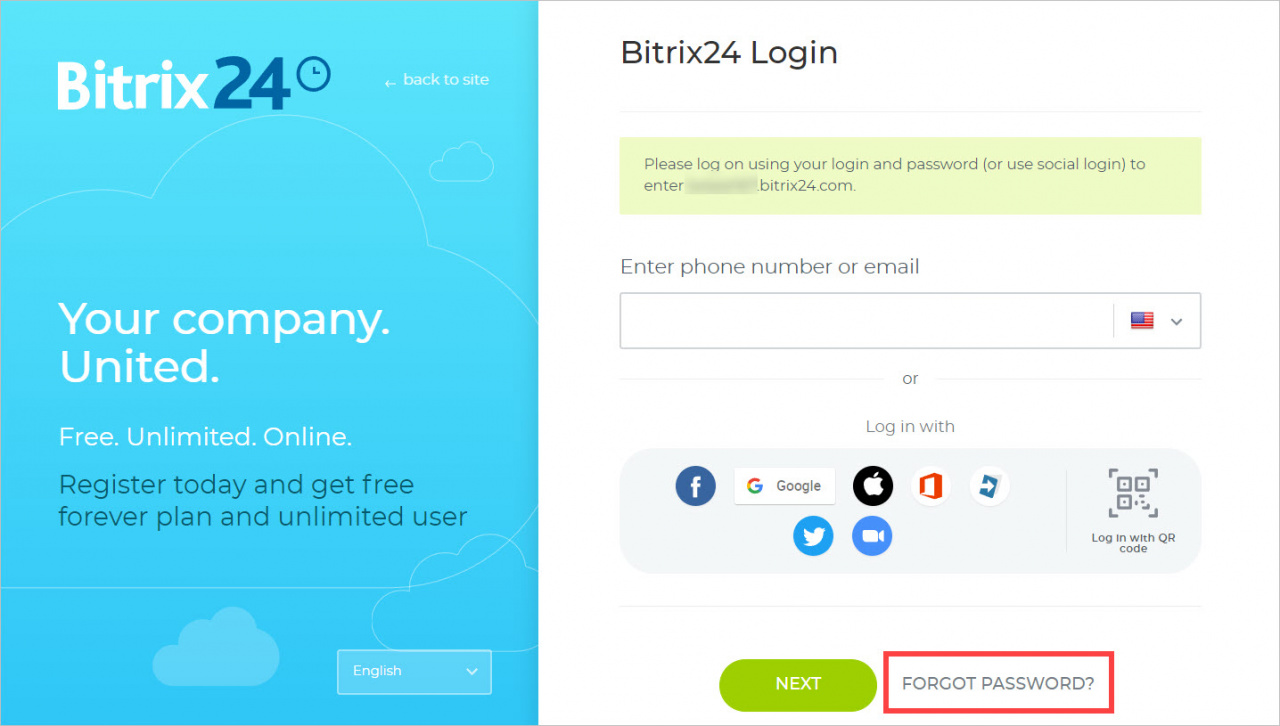 Read more in the articles: