Check if this option is available on your plan. You can find all the information about Bitrix24 plans on the
pricing page
.
You can set sales targets for each of your sales agents and track their progress. There are two types of sales targets. First, you can enter a number of deals that have to be won for a set period of time. Or, if you prefer, the sales target can be set as a required sales volume.
Either way, setting sales targets is a great way to motivate your employees and sell more.
You can find this option in the CRM Analytics section > Sales > Sales plan. Click Configure sales target.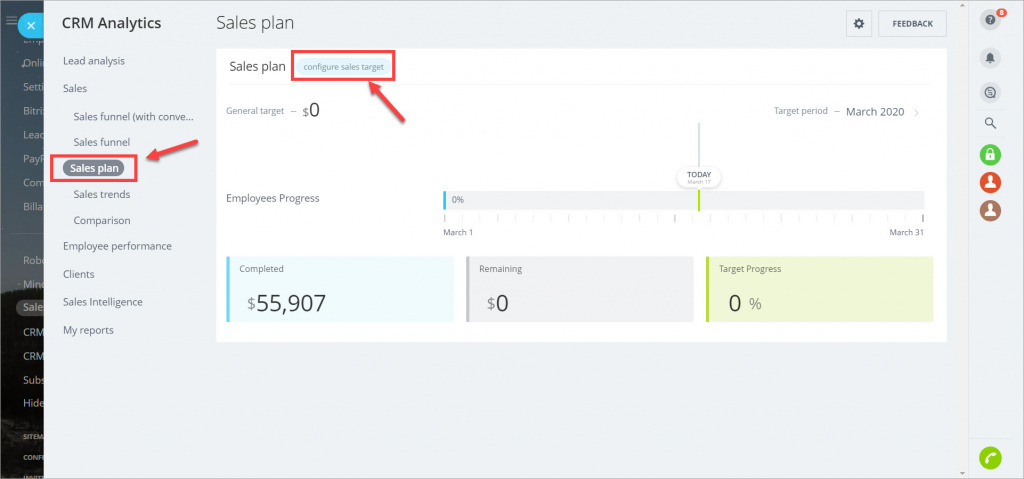 Configure the sales target:
select target period - for example, a sales plan for a month or a whole year;
select target - total sales or number of deals;
Sales Target view - by employee, by pipeline, company wide.
Add sales agents and set individual targets for them. Click Save.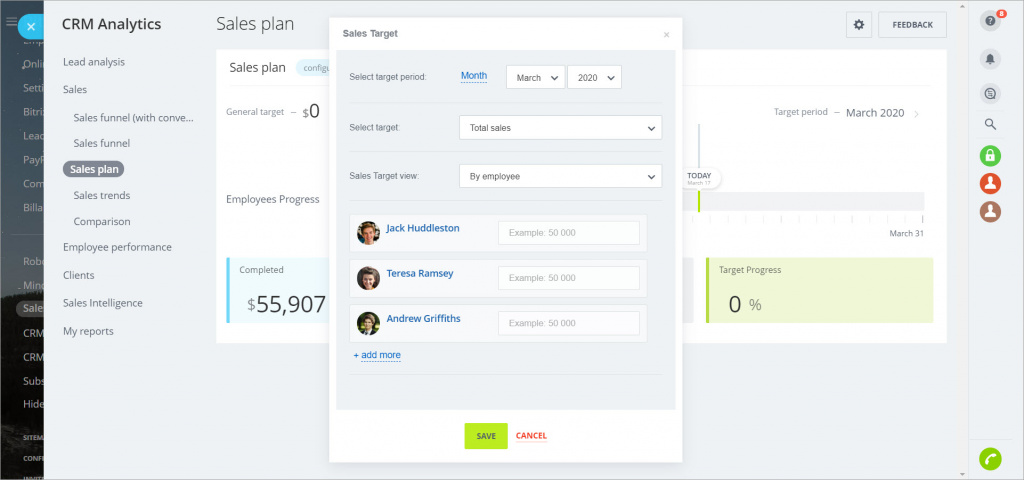 The widget will show the sales target progress bar. Click the + button next to a user name to view more details.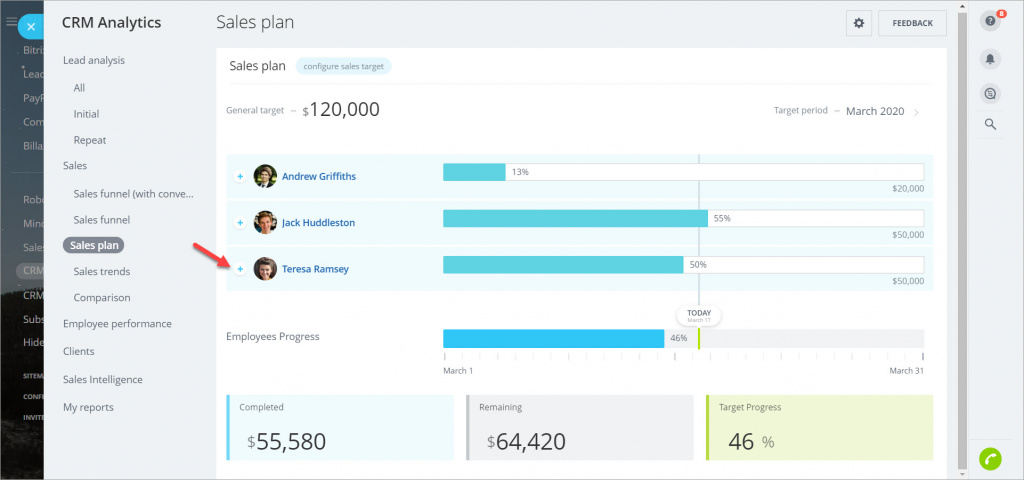 You'll see the information about this employee's individual sales target: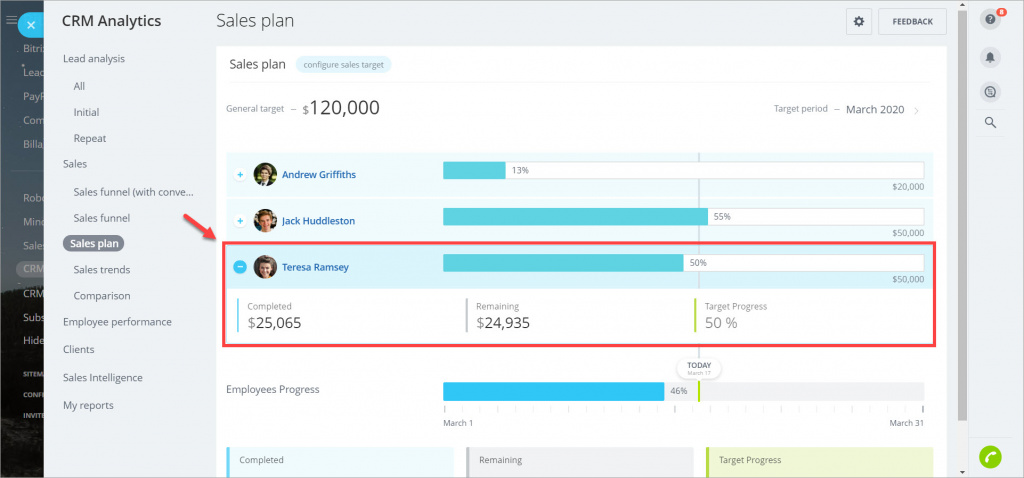 Access permissions
To configure access permissions to Sales Targets, please go to CRM > Settings > Permissions > Access Permissions, edit a role and select an access level for Sales Target. You can set access as personal target only, personal and department targets access, all, or access denied. Please note that the Update column for Sales Target allows creating and editing targets.