CRM access permissions are necessary to to set up for the responsibility areas division when working with clients.
Check if this option is available on your plan. You can find all the information about Bitrix24 plans on the
pricing page
.
Access permissions are set up in the following way: you create a role in the CRM, assign it to an employee, a department or a group of employees and edit the permissions of the specific role.
Configure roles in CRM
A role is a specific set of permissions that can be assigned to one or several employees, a department or a group.
Go to the CRM section - Settings - Access Permissions - CRM.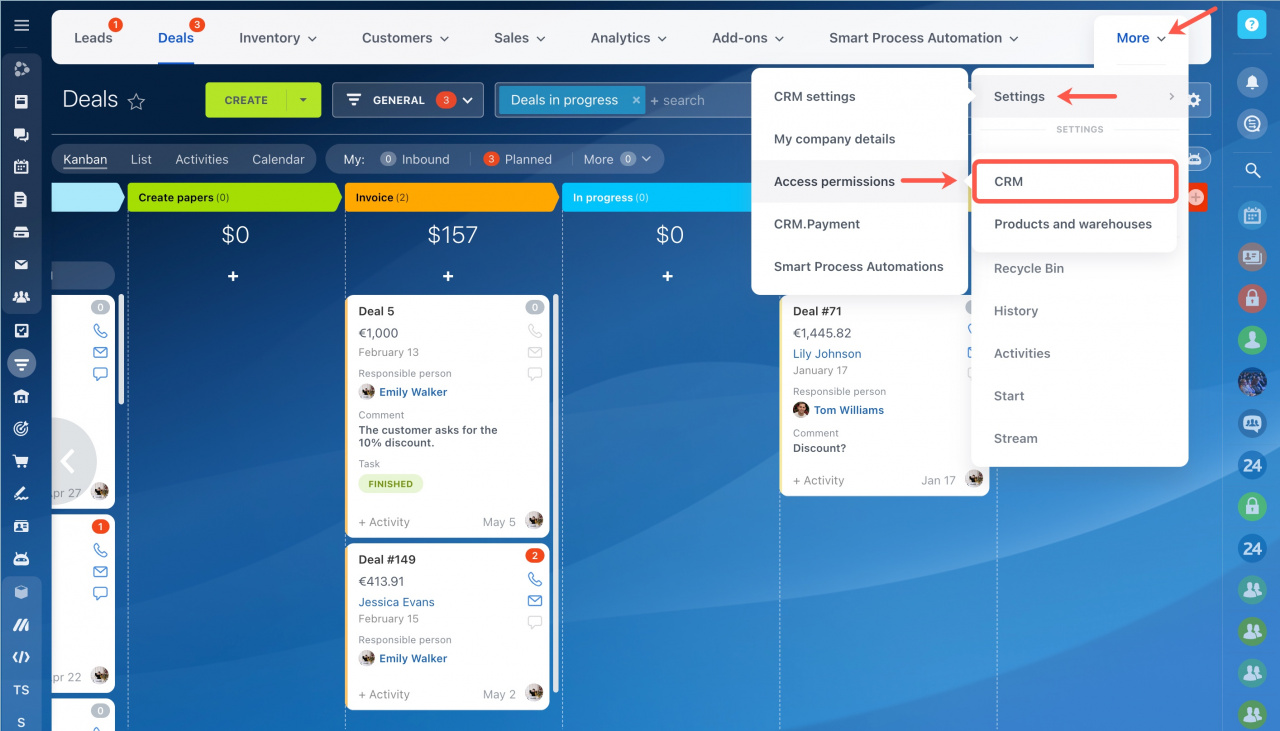 The list of roles is displayed on the right. By default, two roles are available: Manager and Administrator.
If necessary, you can create additional roles or remove unnecessary ones.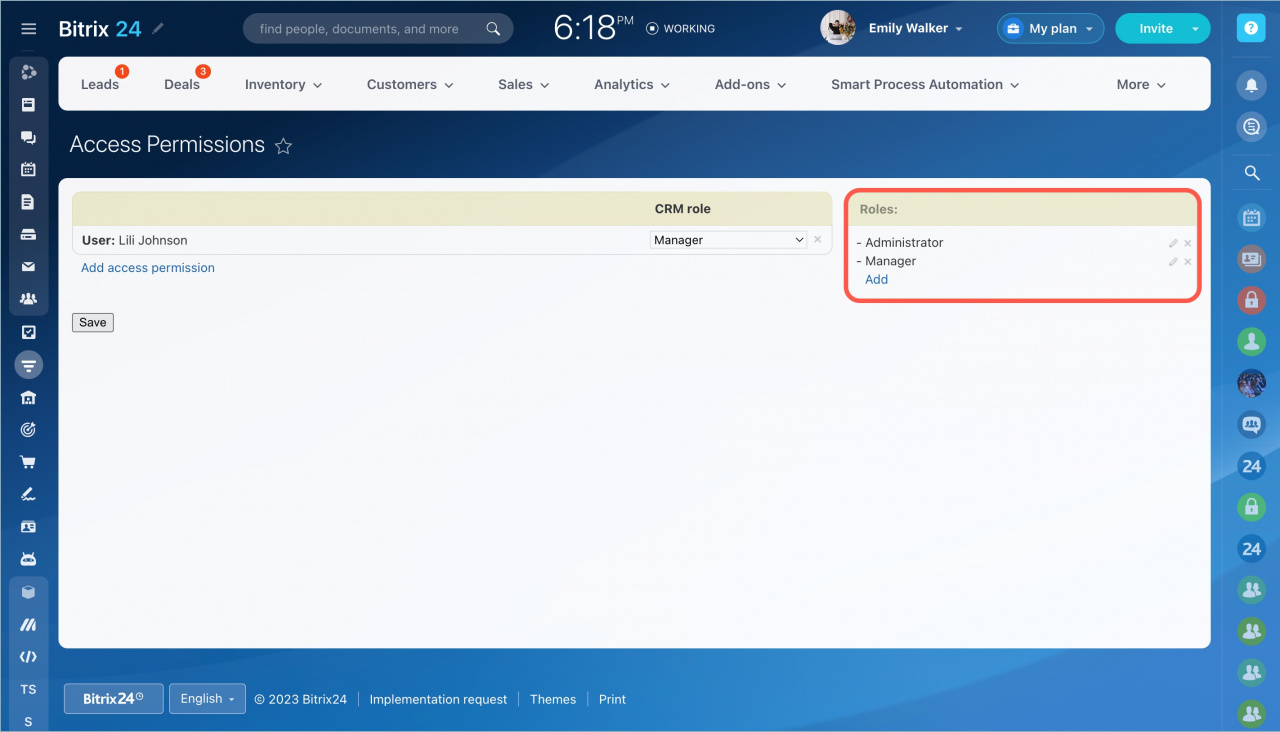 A list of users with access permissions is displayed on the left.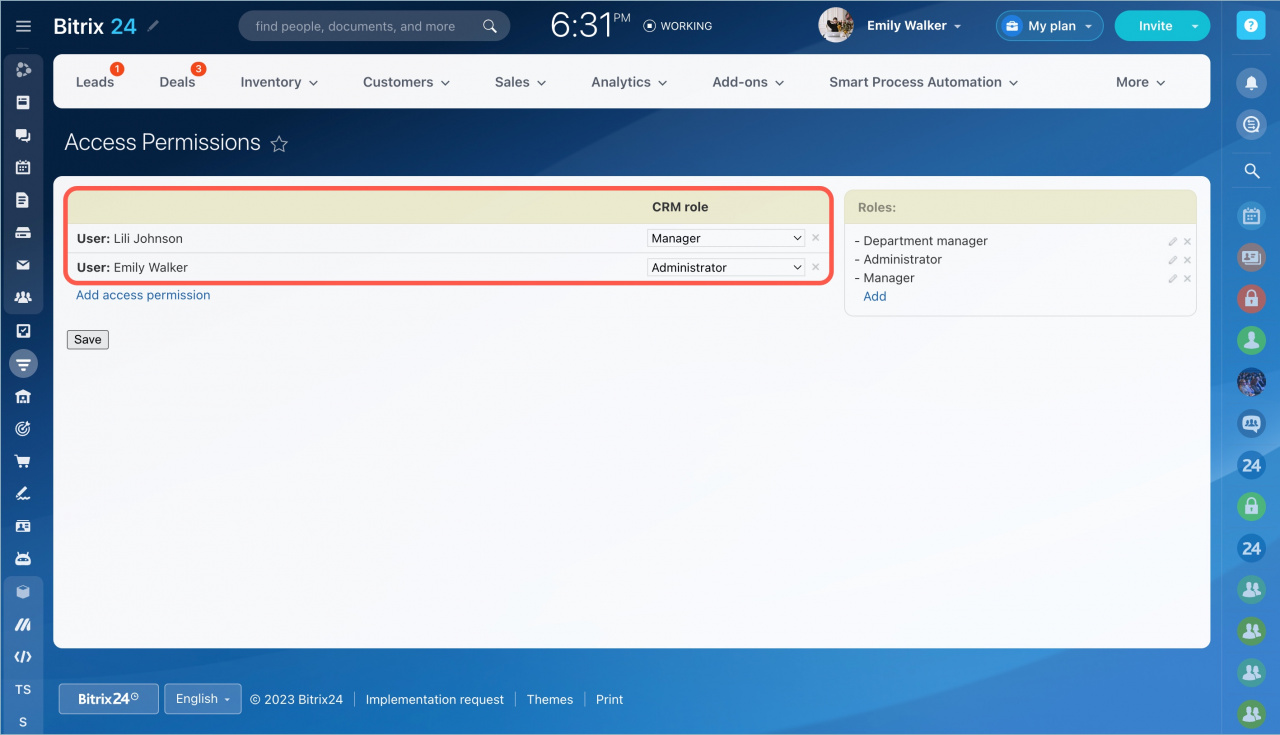 Click Add access permission under the list of users.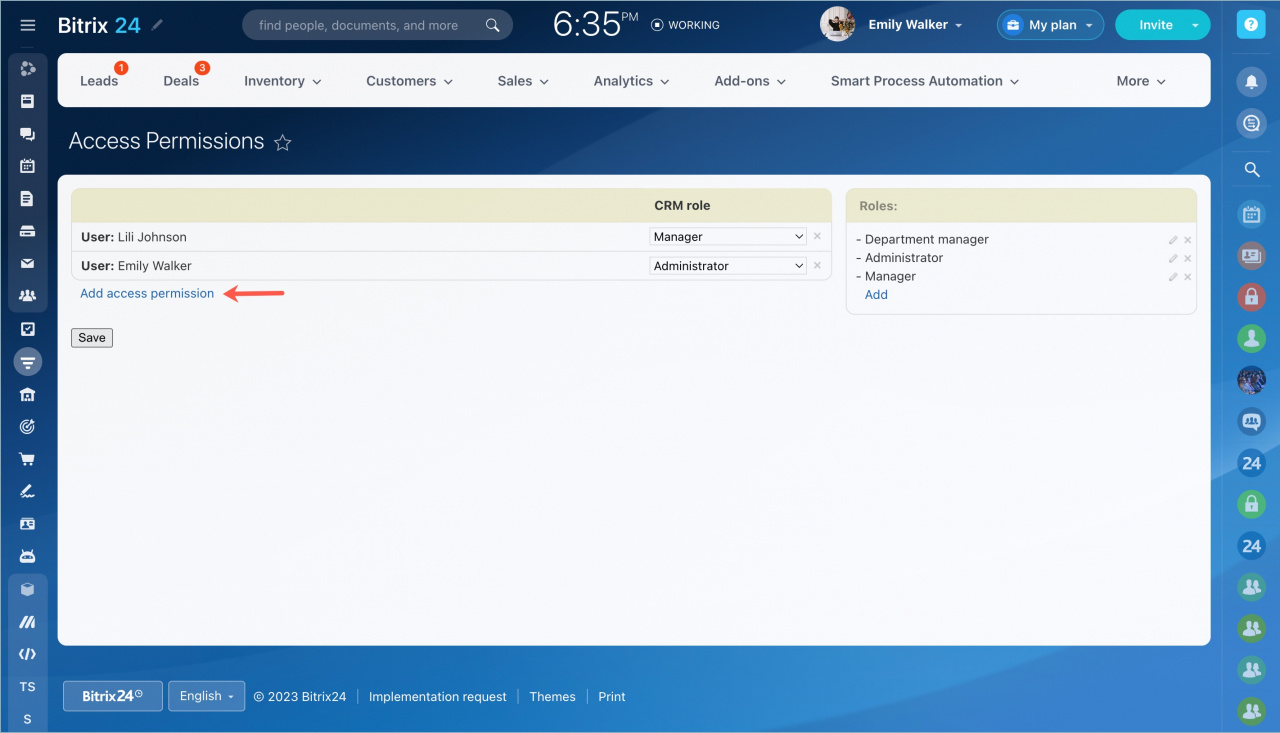 You can select a user, a department, or a group/project.
User categories
Users: Select an employee to assign access permissions individually.

Departments: Select a department to assign access permissions to its head and all the employees in it.

Social network groups: Select a workgroup or project to assign access permissions to its members.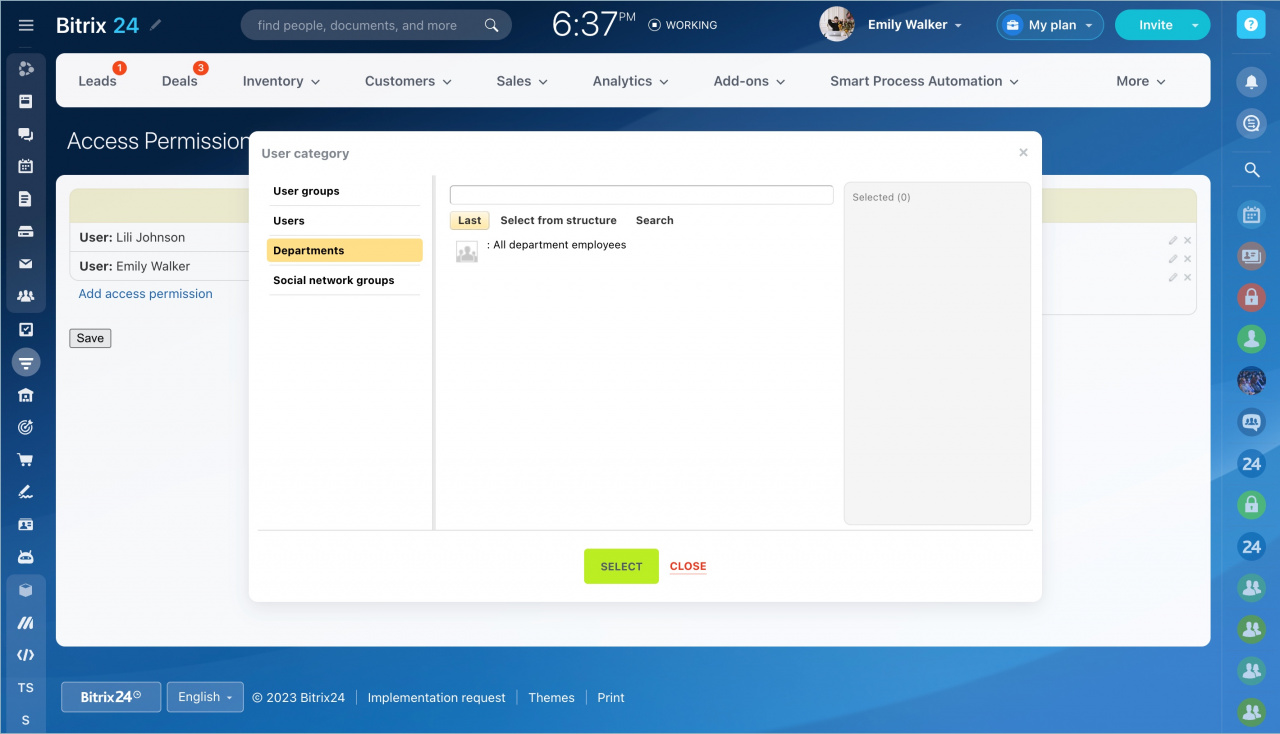 Specify the role for the users you have selected.
Try to avoid permission conflict. It occurs when different access permissions are configured for the same user. For example, minimum permissions are set for the department, and maximum permissions are set for the employee personally.
Read more information in the article: Access permissions conflict in CRM
Configure access permissions for roles
Select the role you want to configure and click the pencil icon.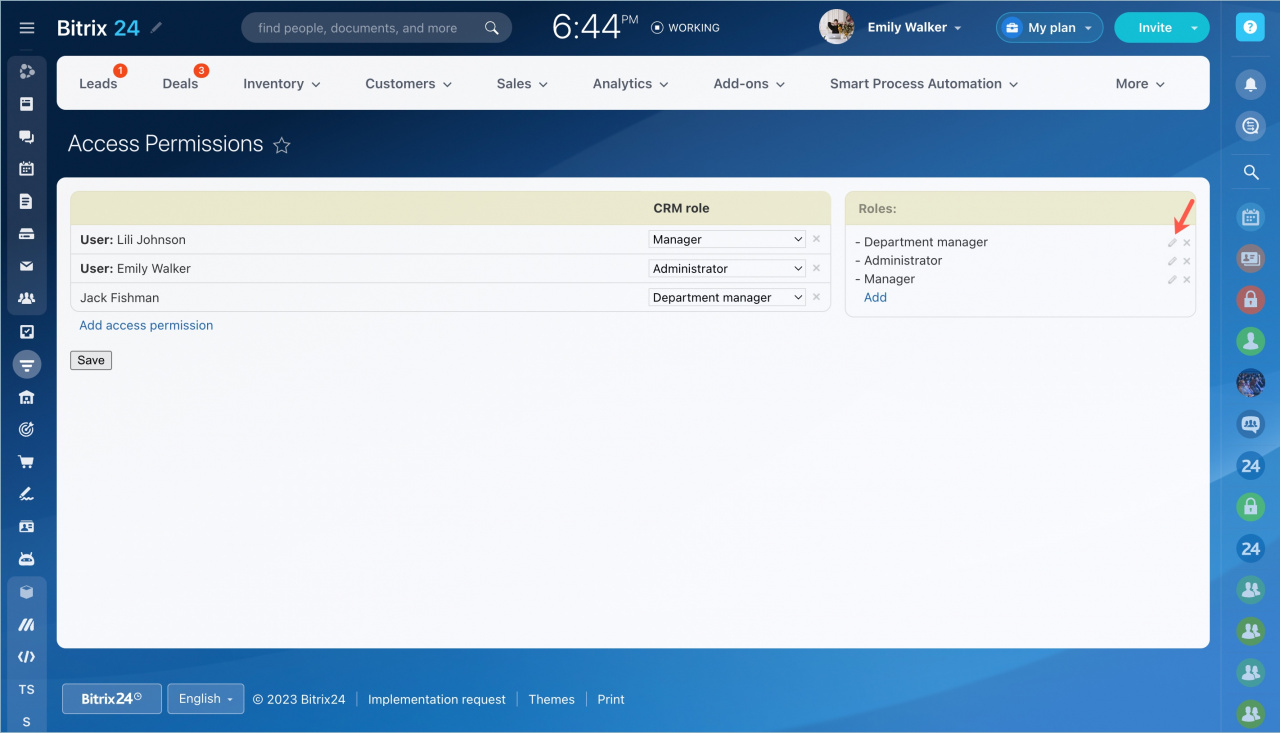 Configure the permissions for the selected role and save the changes.