RPA or Robotic process automation— is one of the tools to automate the company processes. RPA is easier to set up and use than the classic business processes. It is focused on the internal company processes, so it is not possible to link RPA and CRM. This tool can be conditionally put between the automation rules that perform a single action, and business processes, in which there can be dozens or hundreds of automation rules and conditions. In addition, RPA is available on all Bitrix24 plans.
How to work in RPA
RPA, as a tool, is a constructor in which you can create a process, such as Leave Approval, some documents, and so on. Any process you create will have a kanban, like in CRM. In the kanban stages, you can place automation rules or tasks to certain employees, such as reviewing information or approving a document. The process in RPA is to run an item, such as a specific contract, through all the necessary stages of the kanban, about the same thing you do in deal when you run them sequentially through the sales stages.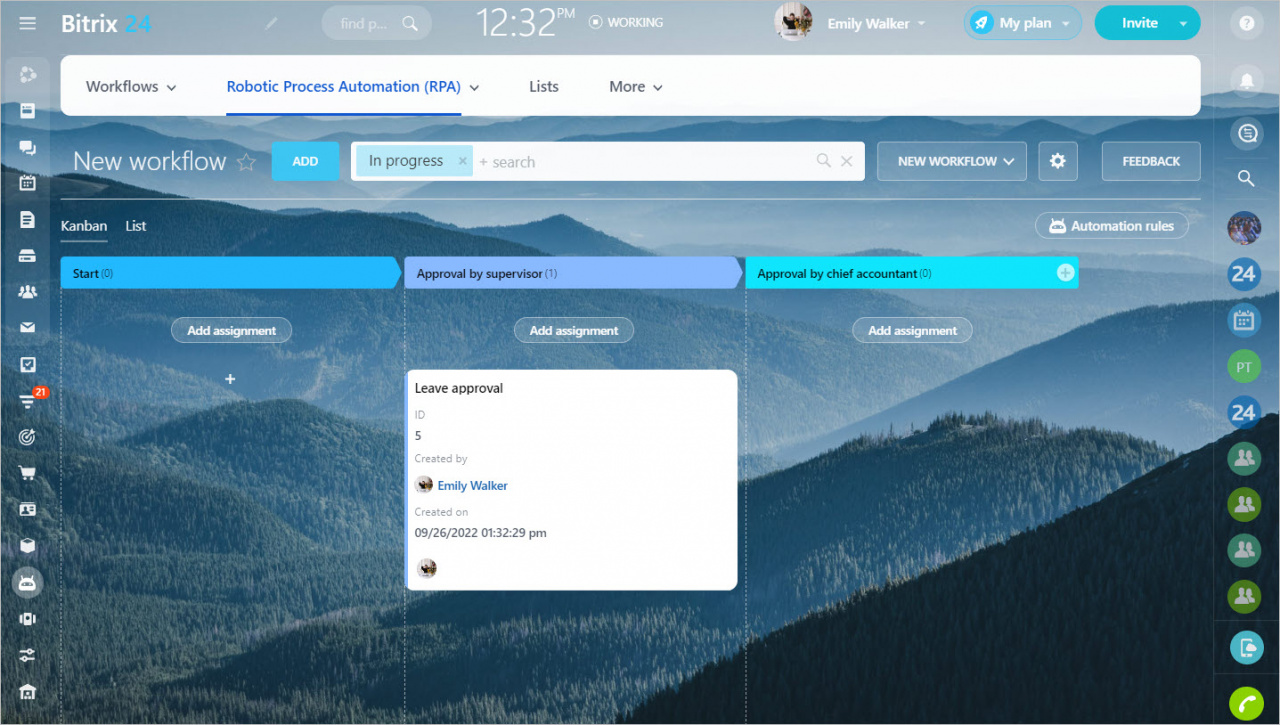 Typical examples of the use of RPA: Leave and Business Trip Approval, any bills or documents, creating tasks.
In the process settings, you can specify who can start and edit it, but you can't deny access to the process view, i.e. any employee can see all the running processes. That's why you should not coordinate bonuses and other confidential information in the RPA.