Smart follow mode can be enabled/disabled in the Feed settings. It can be useful for those employees who take part in lots of tasks and projects and don't have a chance to track all the messages and comments in the Feed.
Go to the Feed section > click the cogwheel button > Smart follow mode.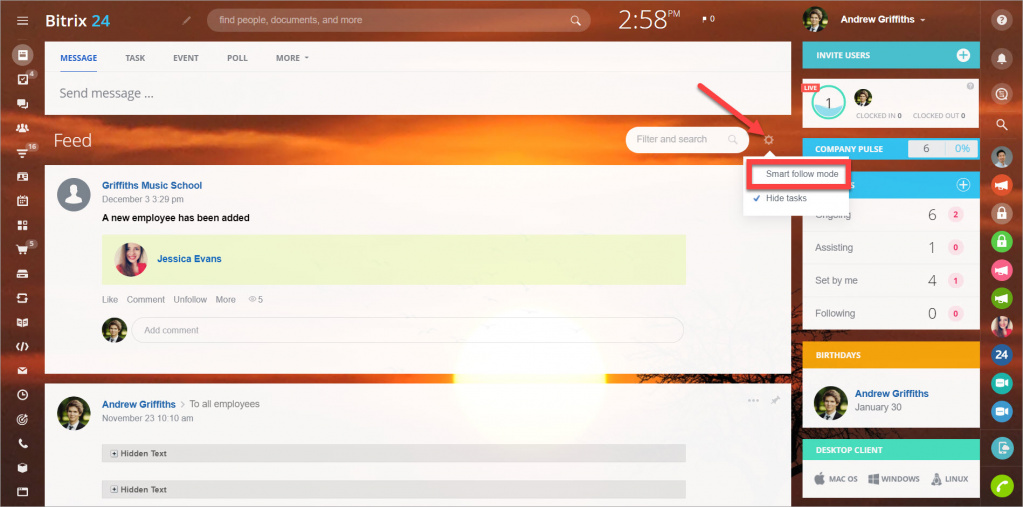 Smart follow mode reduces the "noise" in the Feed, allowing you to follow only conversations that are of interest to you. When the smart follow mode is switched on, the Feed messages will be brought up only in the next cases:
you are the author of the message;
you have commented on the message;
you have been added as message recipient;
you have been mentioned in the message or comment.
By default, users follow all topics in the Feed – that is, whenever a new comment is made in a topic, the topic pops back to the top of the Feed, and the user can read what's new. Click Unfollow, and the conversation will not return to the top of the Feed when new comments are posted.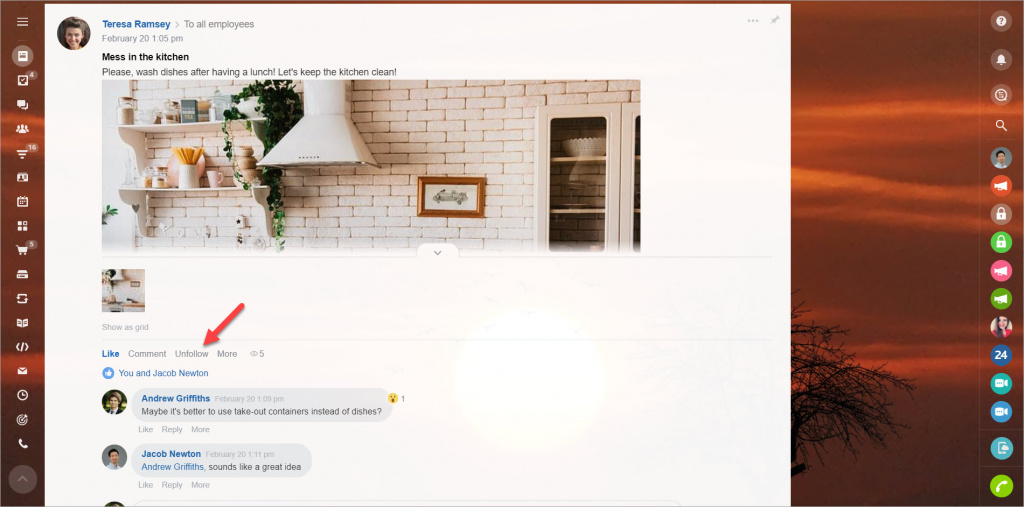 Important! The Smart follow mode doesn't hide the messages in the Feed. It just attracts the user's attention to the information the user needs.