There is a new section for working with tasks according to the Scrum method. Here you can quickly organize the work of a scrum team.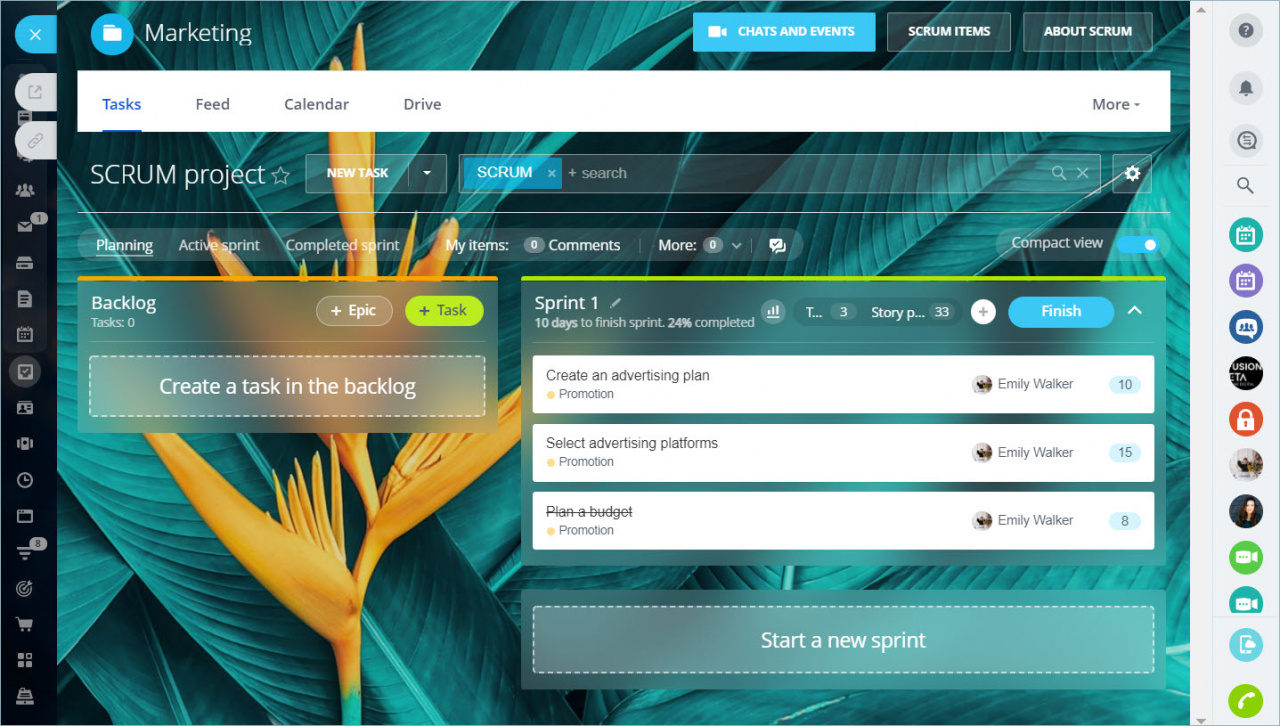 Bitrix24.Scrum
is only available to
new plans
users.
The number of scrum teams depends on the plan:
Free – 5 teams
Basic – 5 teams
Standard – 10 teams
Professional – 20 teams
Enterprise 250 - 40 teams
Enterprise 500 - 60 teams
Enterprise 1,000 - 80 teams, then +20 at each subsequent plan
Scrum – is a flexible way of organizing a workflow with tasks. A large project is divided into small tasks carried out gradually.
Scrum features:
Sprints

In Scrum, tasks are set for a short period of time, usually 2 weeks. These cycles are called Sprints. By the end of the sprint, you get a certain result. If a task is not completed during a sprint, it can be divided into smaller subtasks. This format allows you to get a small but predictable result in a certain time period.

Backlog

All tasks, wishes, ideas, feedback are gathered in a special list. It is called a Backlog. It helps the team not to miss something important.

Definition of Done

The team members discuss and approve a list of conditions for completing the task. These conditions become items in the check list. Before closing the task, everyone from the team puts ticks in the check list .

Systematic work

Scrum work includes regular meetings according to the schedule. There are four types of meetings: planning, daily meetings, demonstration of results, and retrospectives. This work structure ensures a good pace of work.
Create a Scrum team
To get started, go to the Tasks and Projects section > Scrum and click on the Create button.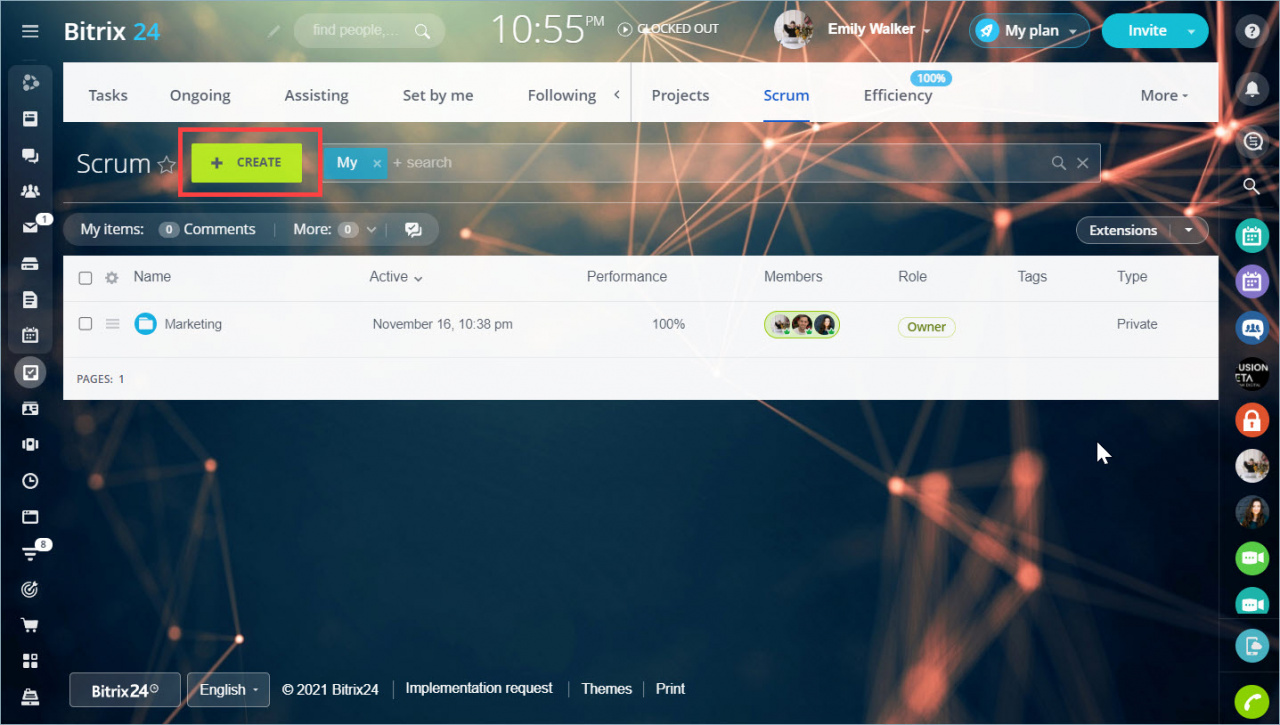 Specify a scrum team name, add description and choose a visual theme and a scrum team icon.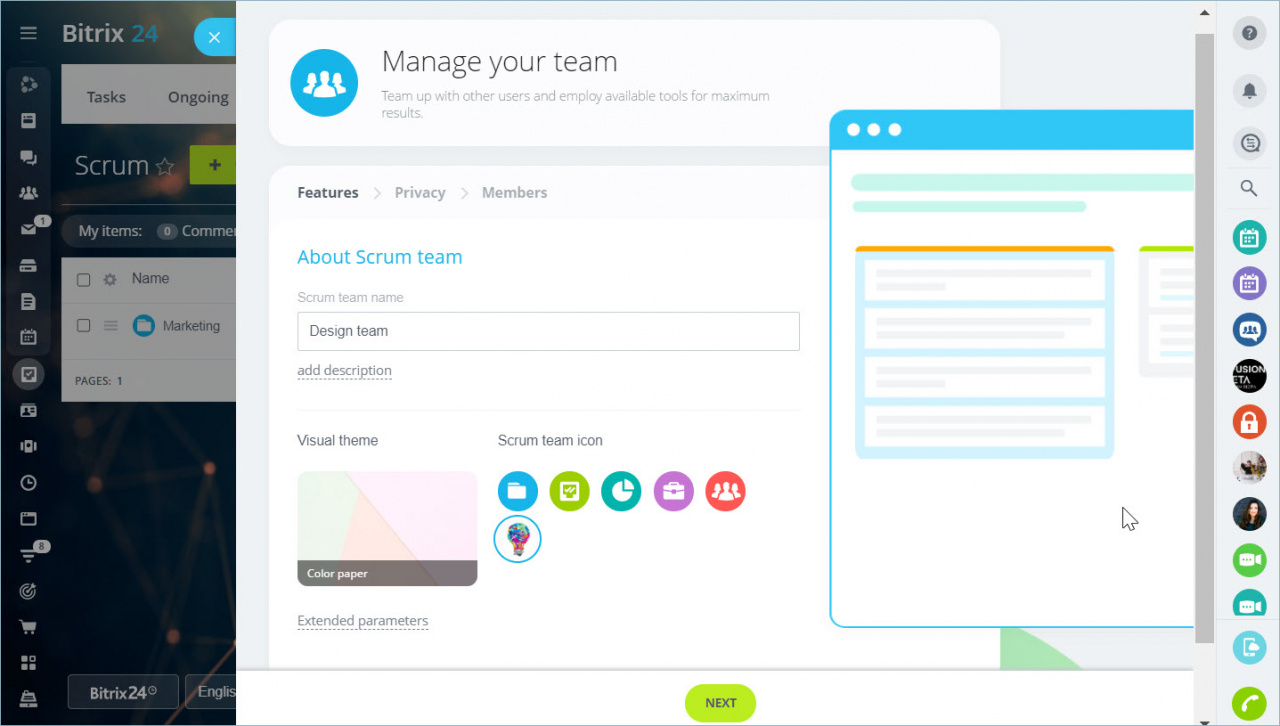 In the Extended parameters menu, you can specify project dates, sprint length, default responsible person, tags and select the scrum team tools.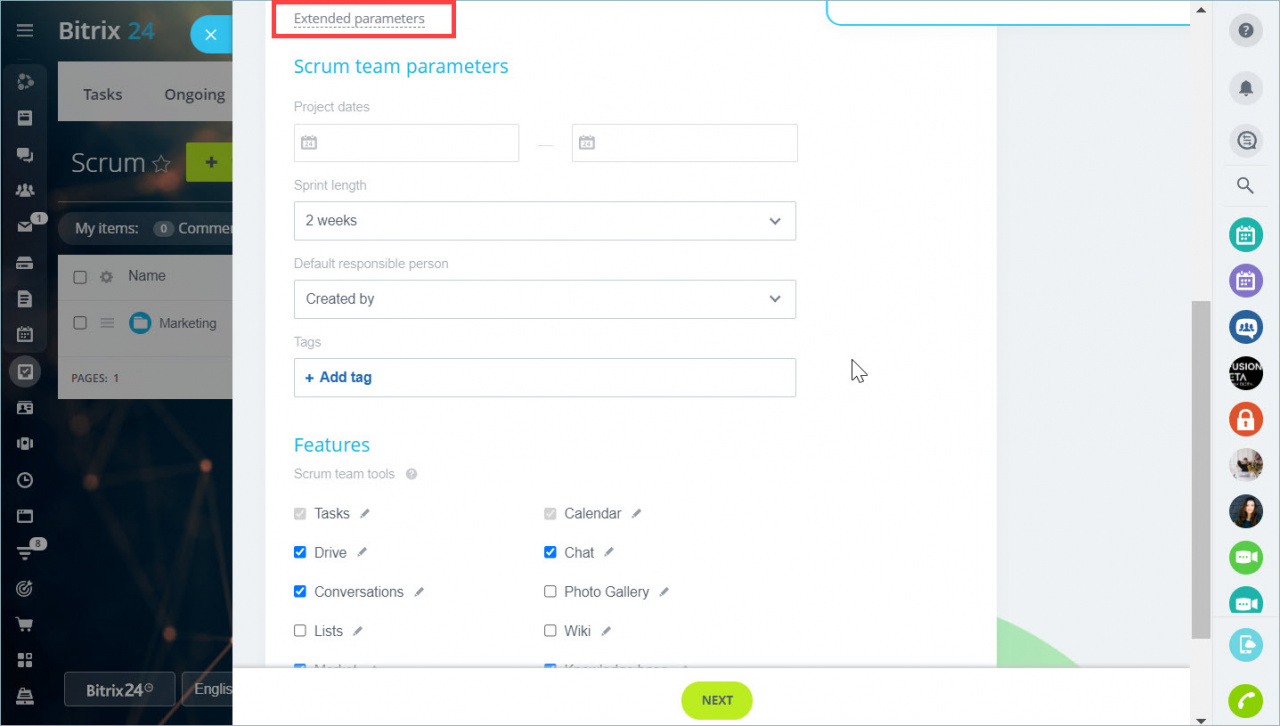 After that, set the privacy level. It regulates who can join and view team details.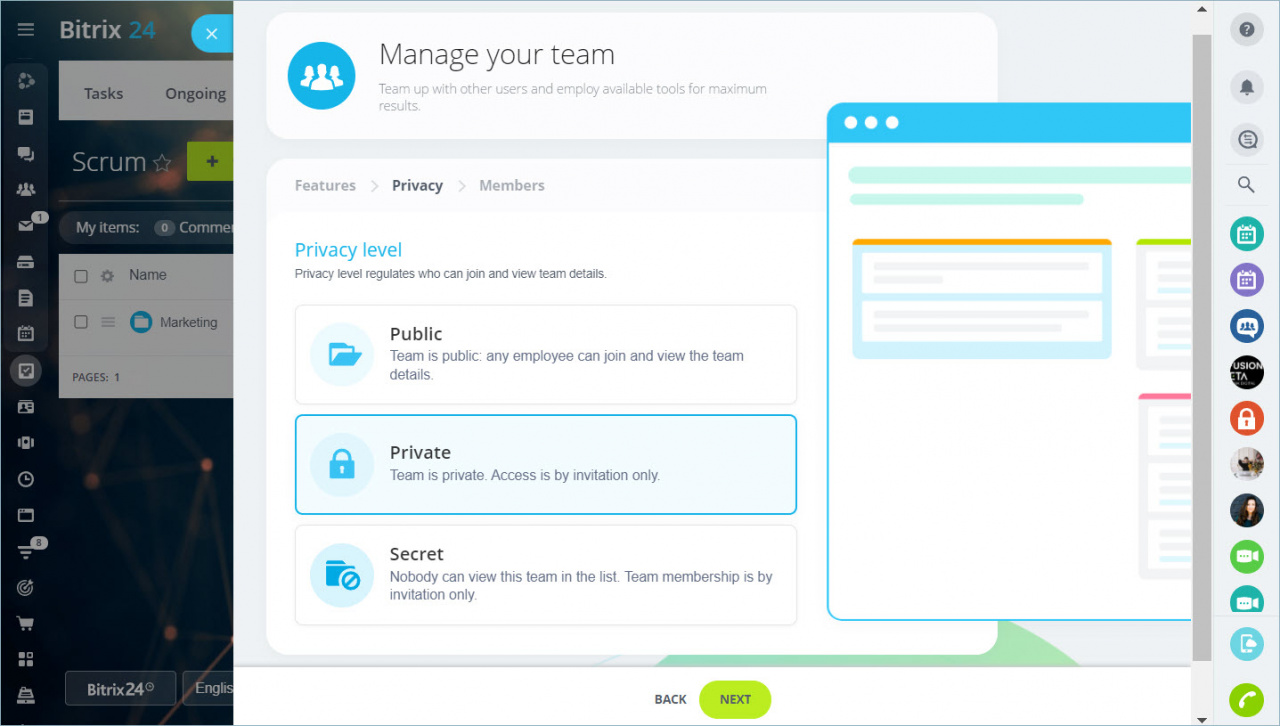 Invite members of the team.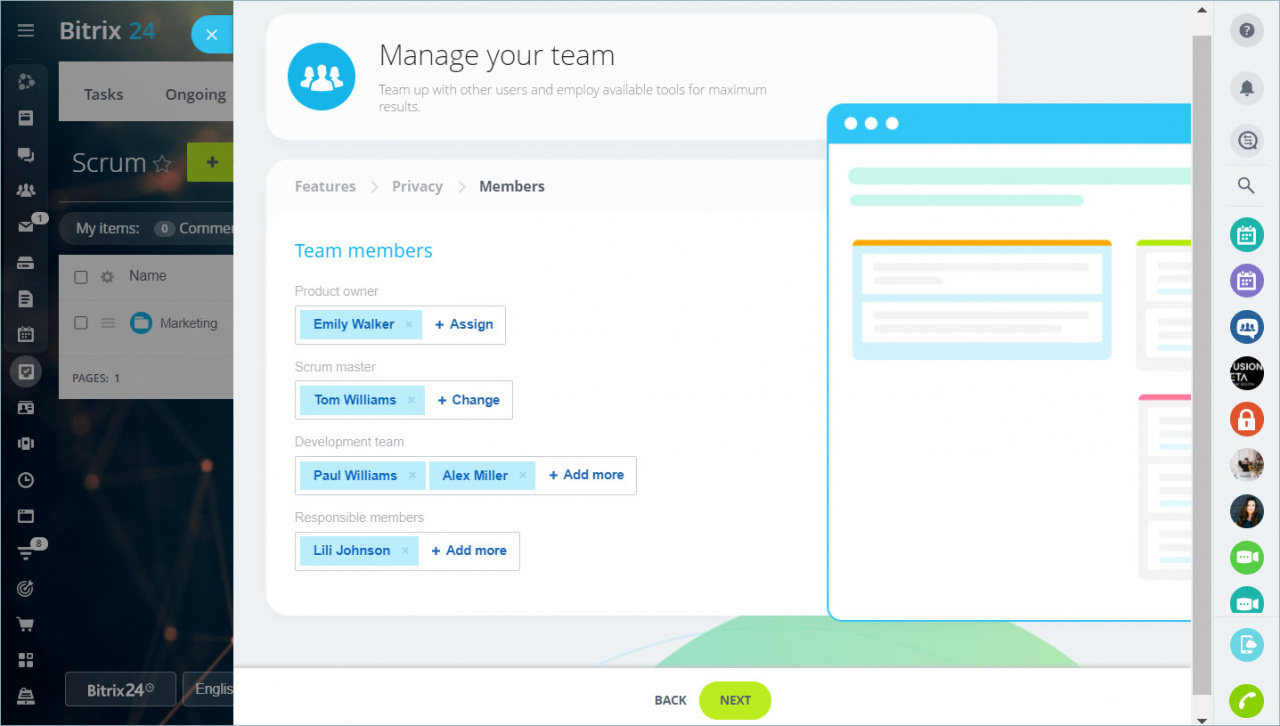 There are the following roles:
Product owner - a head of the department, product or project manager, and so on.
Scrum master – a mentor who understands how to work with scrum, who explains the rules and makes sure they are followed. This role can also be performed by the owner, if he has organized the scrum work for the team.
Development team – specialists who do the tasks.
Responsible members – project participatnts. They can see tasks, discuss them and accept sprint results, but they cannot edit anything.
When the settings are done, click the Next button. The scrum team will be created and you can start working.