Every day the employees can discuss different topics in Feed. You can easily find the required message there using the search bar and filters.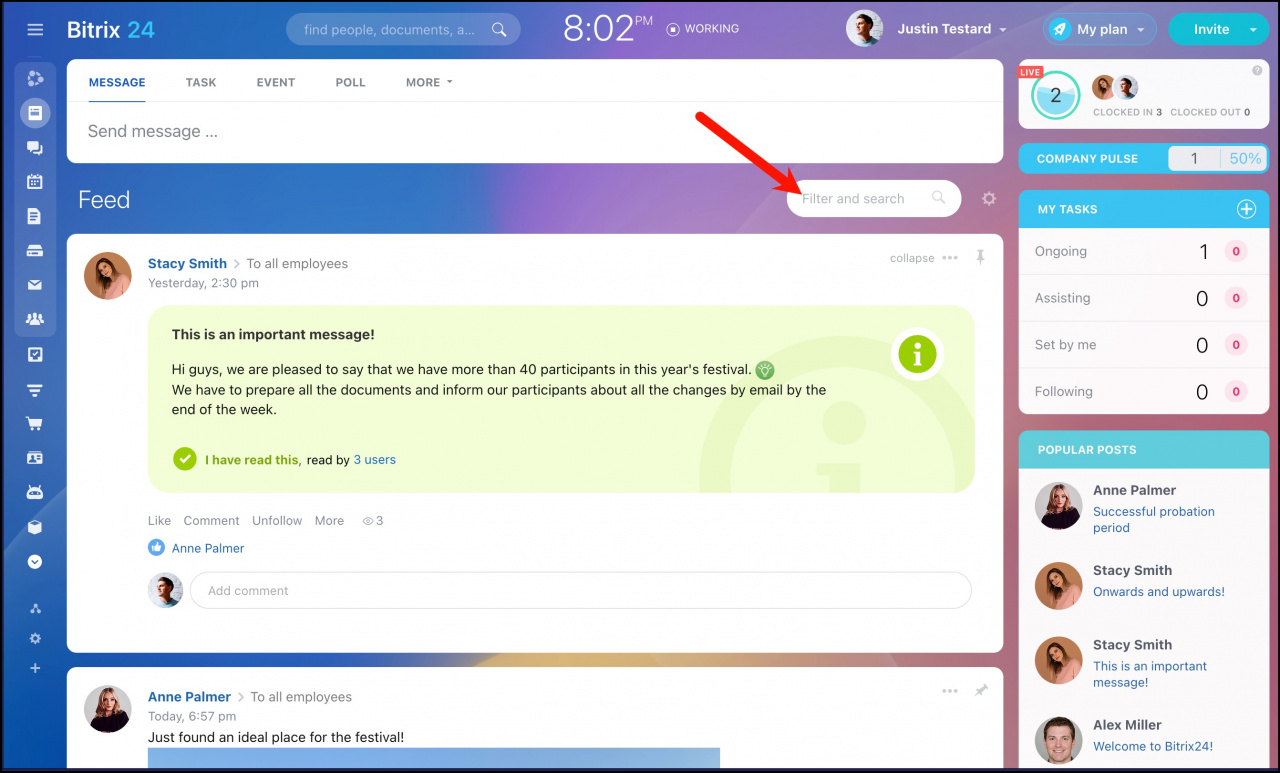 How to work with filters
You can search for keywords in Feed. Just enter a word or a part of the word in the search bar. If it is included in the topic, text or comments, you will see such a message in the search results.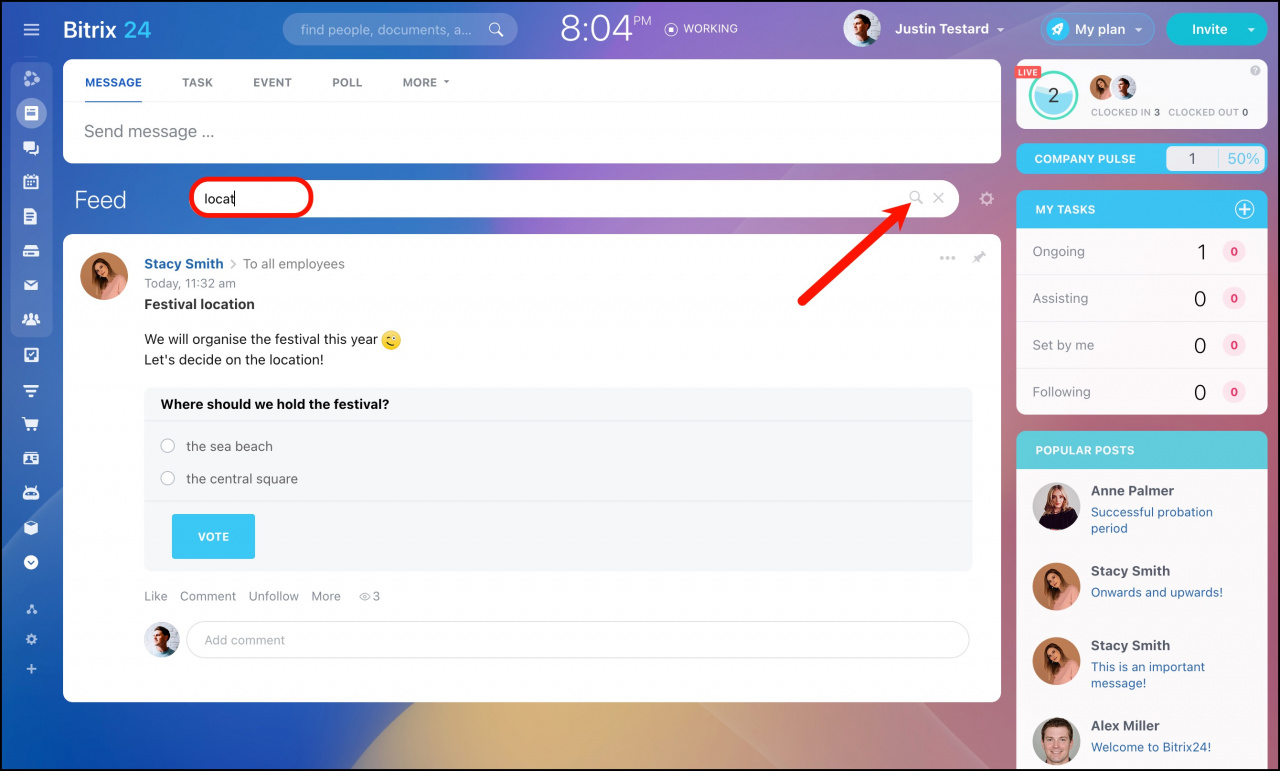 Also, you can use the filters in the left side when searching for the messages.
Work filter shows the posts concerning work reports, working time management and tasks.
If you add messages to Favorites, you can use the corresponding filter to show them.
My activity filter shows the messages of which you are the author.
If you want to see the announcements only, please use the corresponding filter for this type of messages.
Use the Workflows filter to see all the workflows created in Feed.
Extranet filter shows the messages sent to the external users.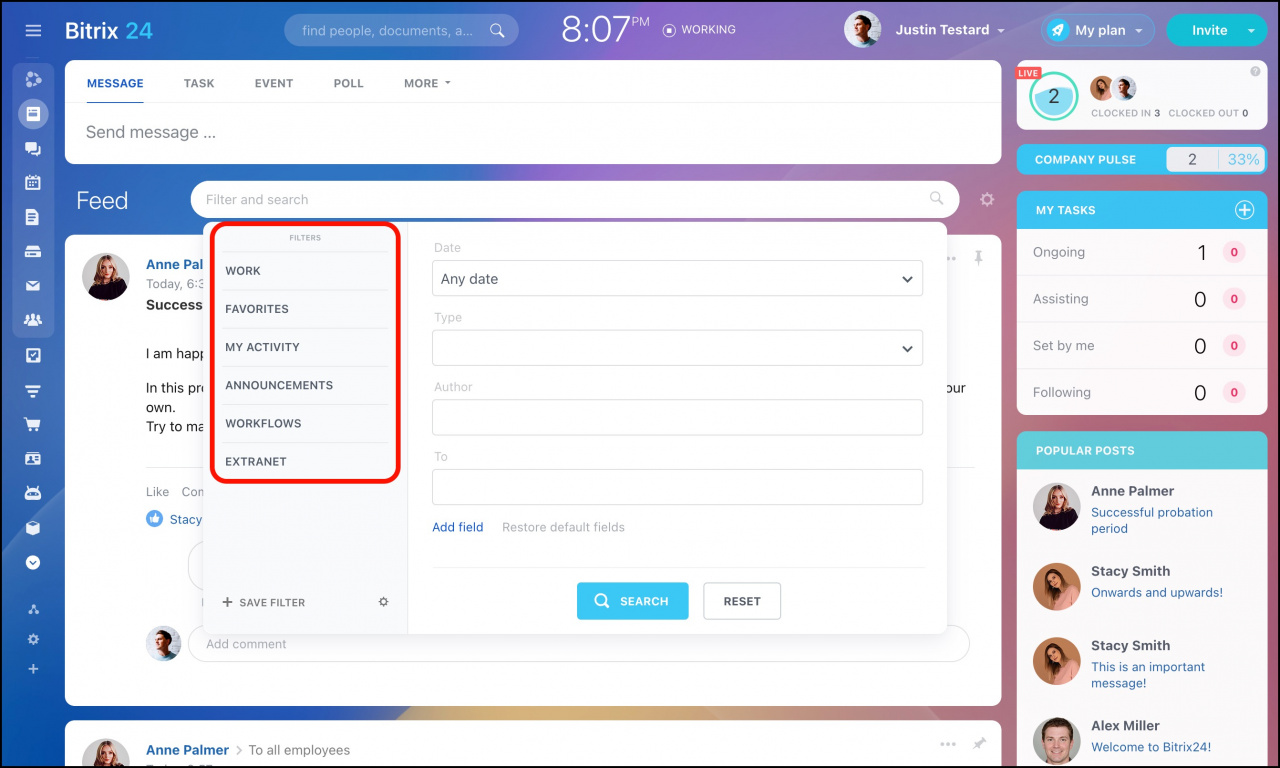 In addition, you can use the fields in the right side to achieve best search results.
If you need to find the post created on a specific date or in a certain period of time, use the Date field. Specify the date or the date range and click Search.
Sort the messages by their Type: posts or announcements, appreciations or polls.
Specify a user in the Author field to find his/her messages.
Select a user in the To field to filter the messages by their recipients.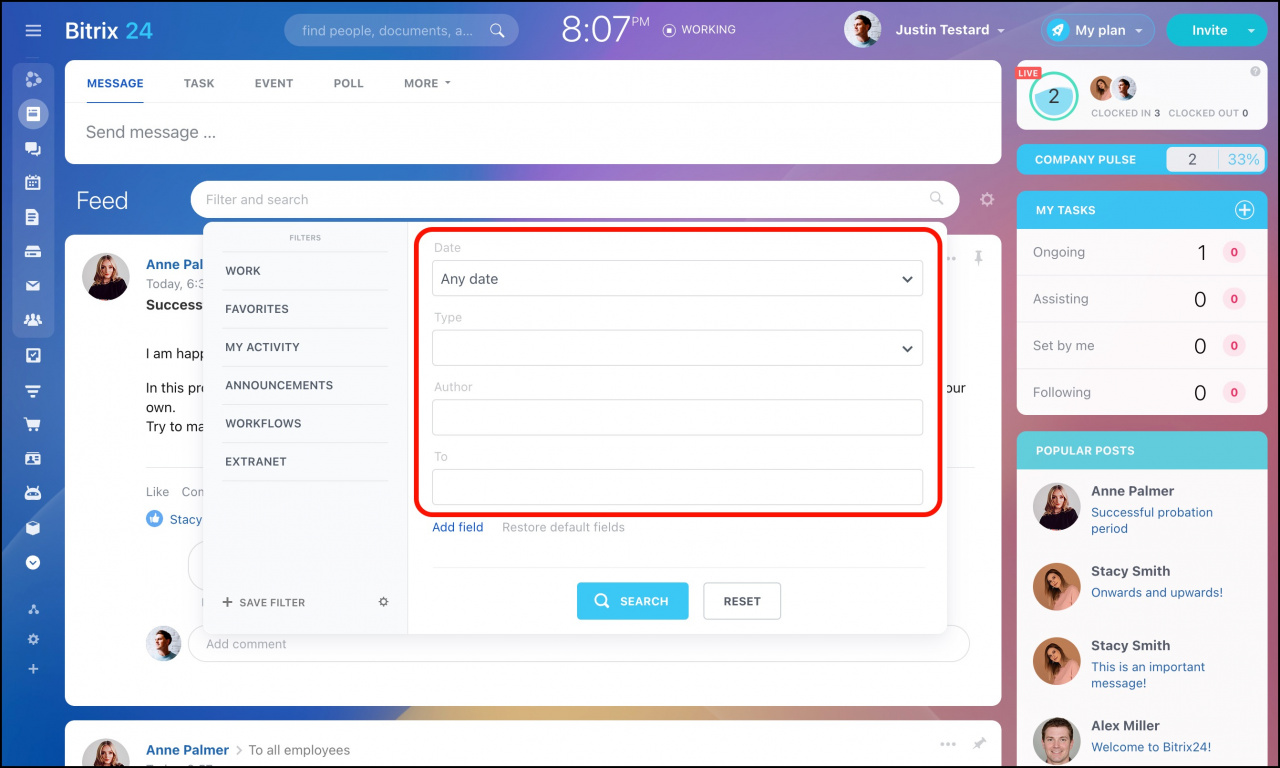 How to create a custom filter
In addition to the standard filters, you can create a custom one with your own settings. Specify the field values in the right side and click Save filter.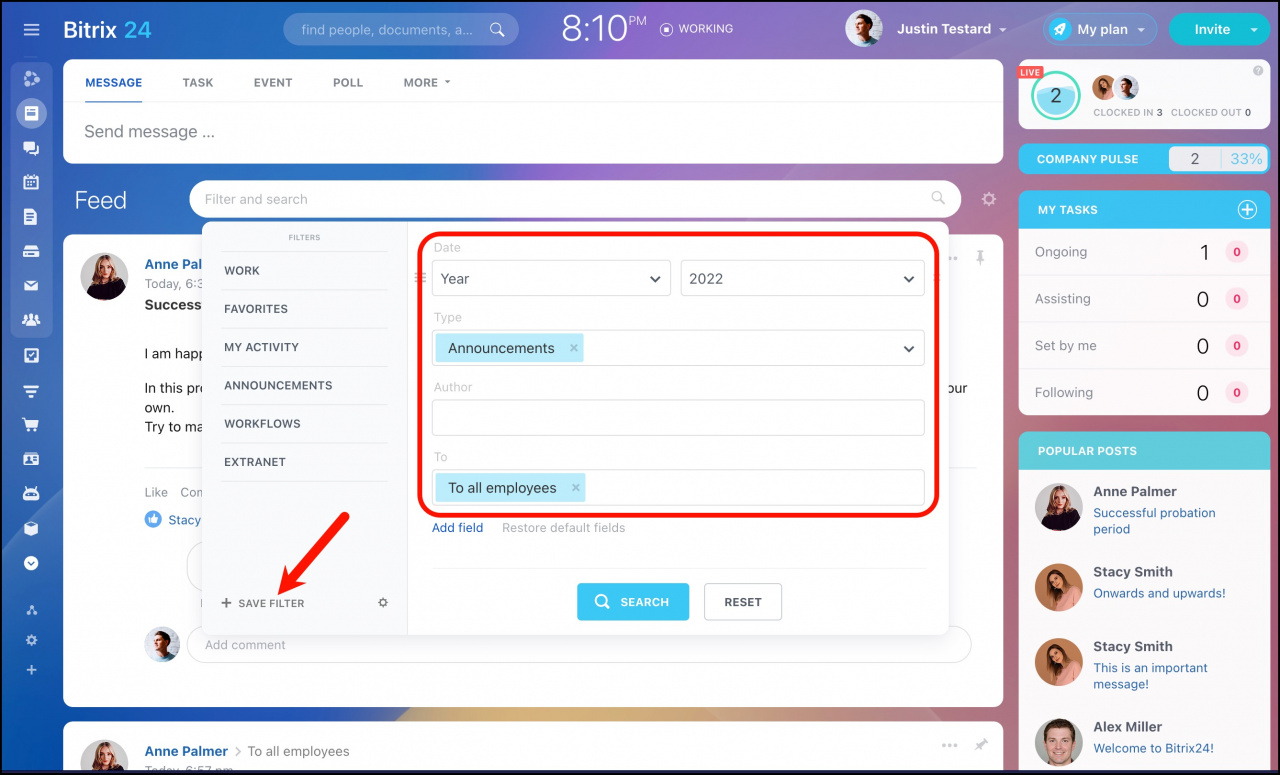 Enter the filter name in the left side and click Save.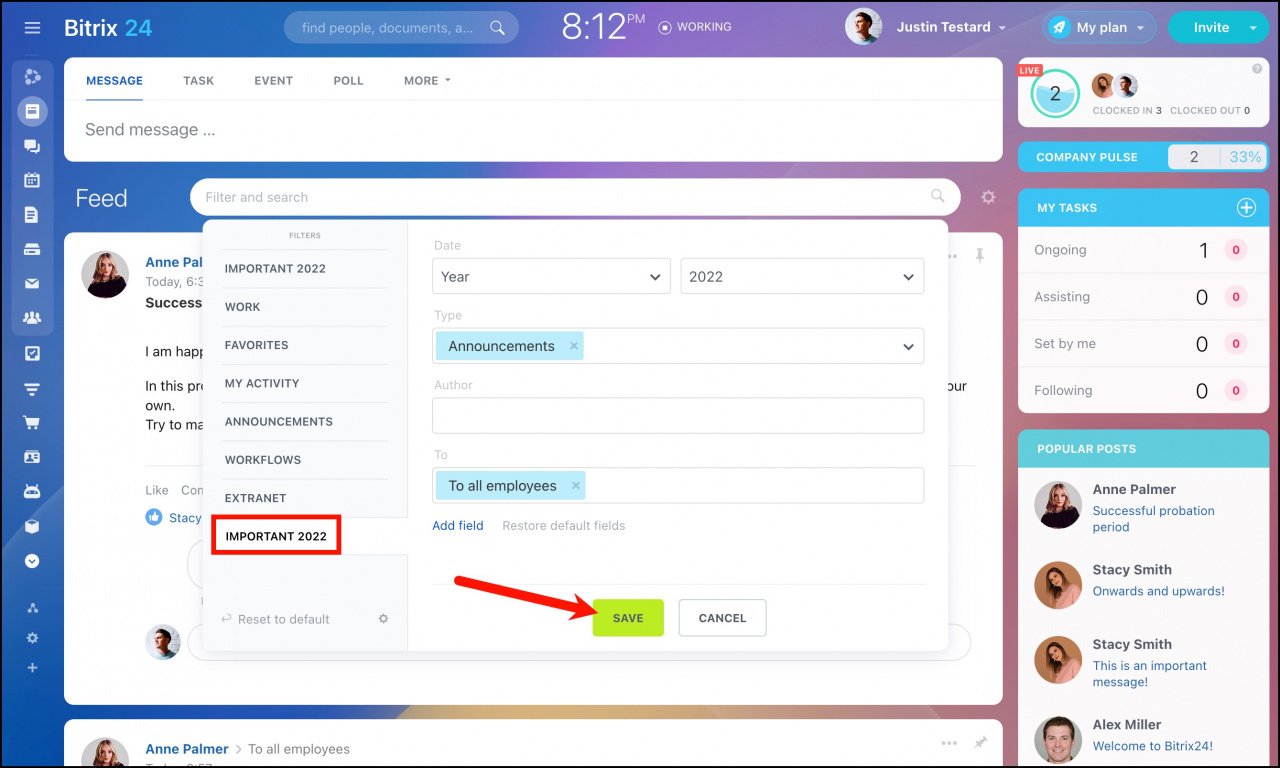 To configure the filters, click the gear button. Then you can pin, edit or delete the filters by clicking the corresponding buttons.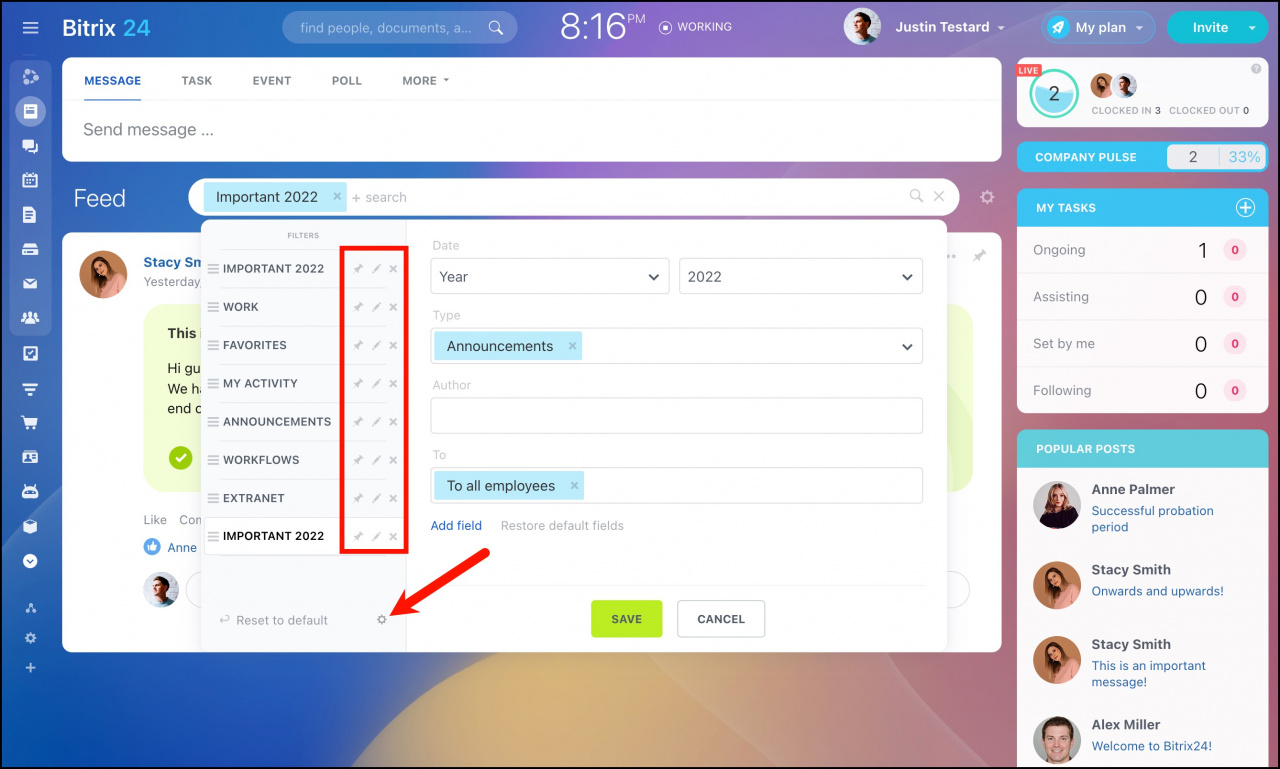 Remember, you can always apply Reset to default option if you'd like to reset configured filters.
You can also use the additional fields to set up a custom filter. Click the Add field button to select the required fields: