Workflows in Feed
are not connected with the Business Processes available in
CRM
,
Company Drive
&
Lists
.
Check if this tool is available on your plan. You can find all the information about Bitrix24 plans on the
pricing page
.
How to work with workflows in Feed
You can run some workflows straight from the Feed. Click More > Workflow: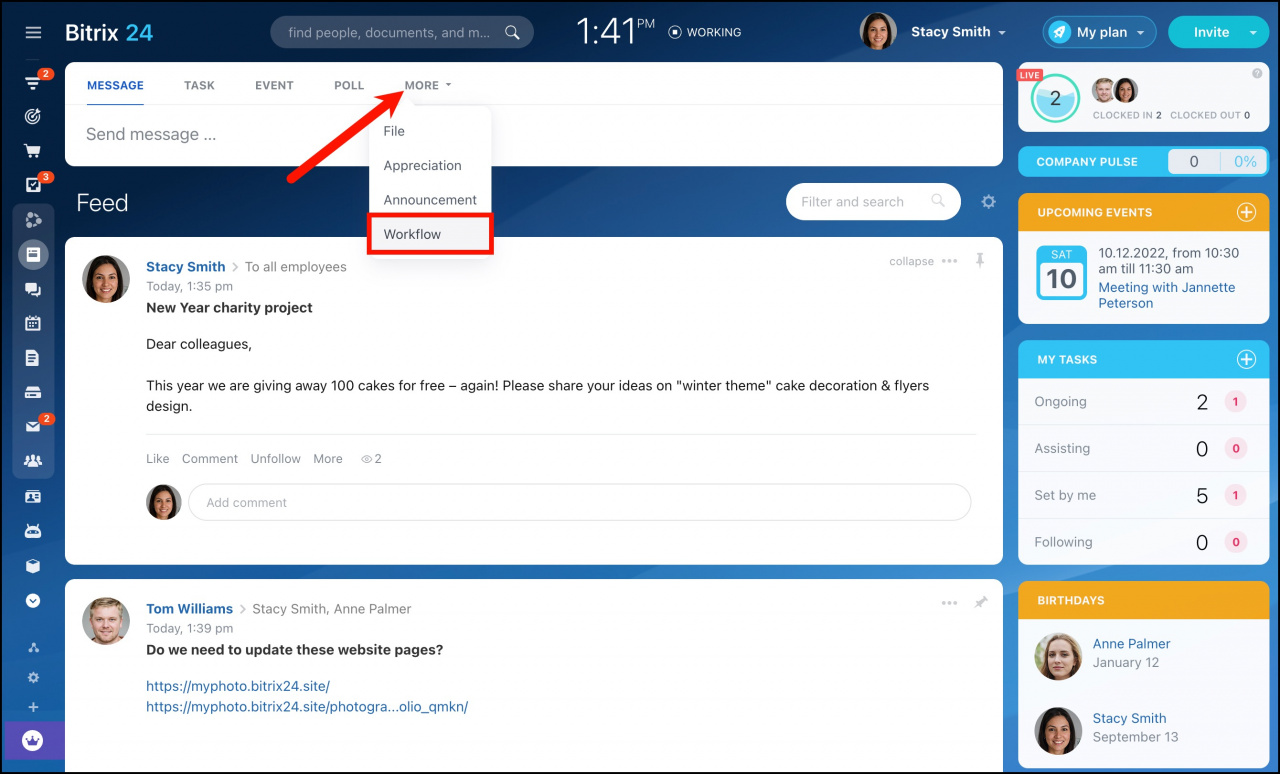 Select the workflow you need from the list, for example, Leave approval.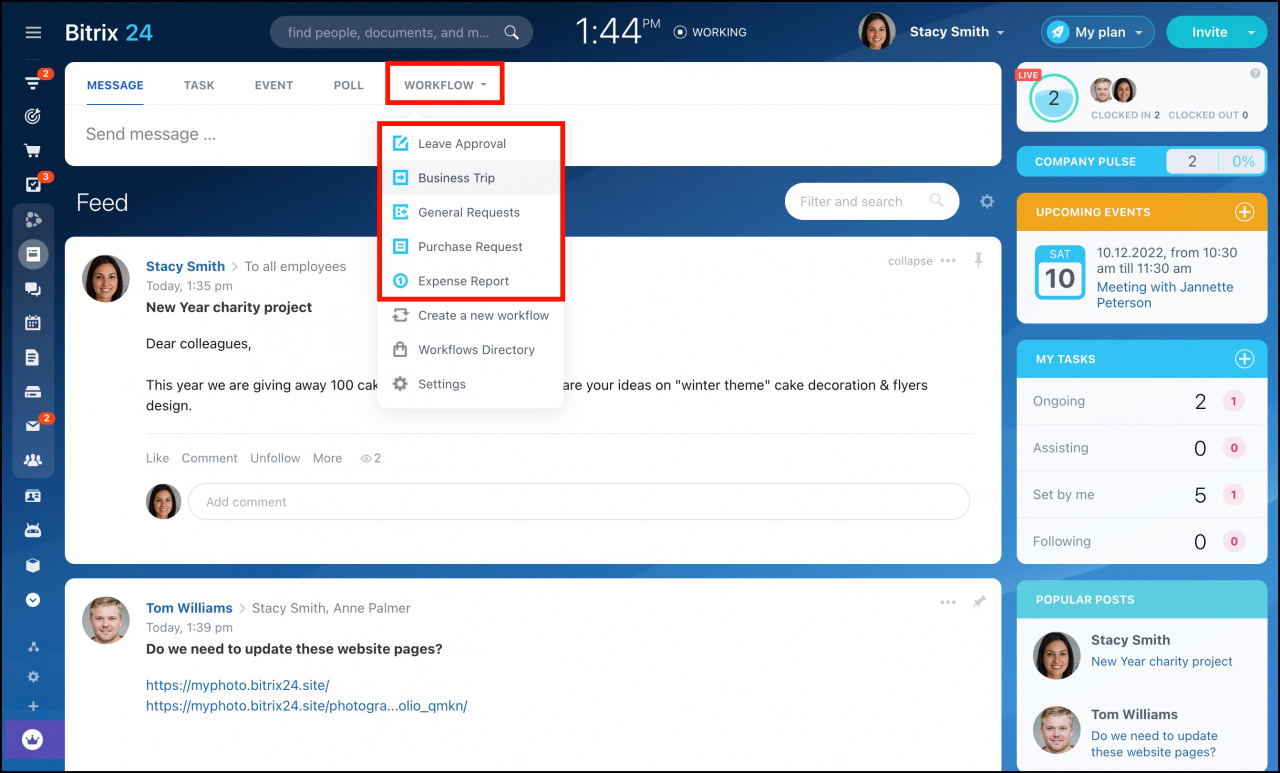 Complete all the required fields and click Send.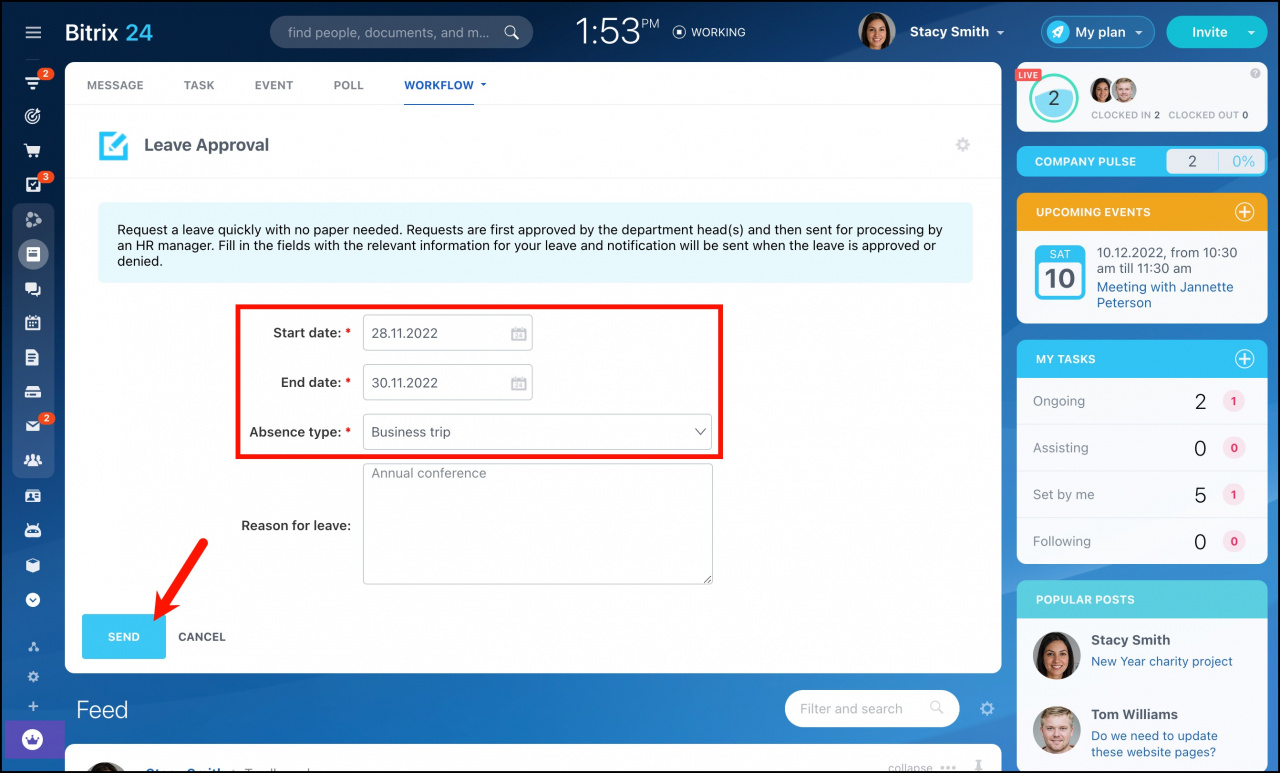 Then the employees authorized to provide approval can approve or deny your request.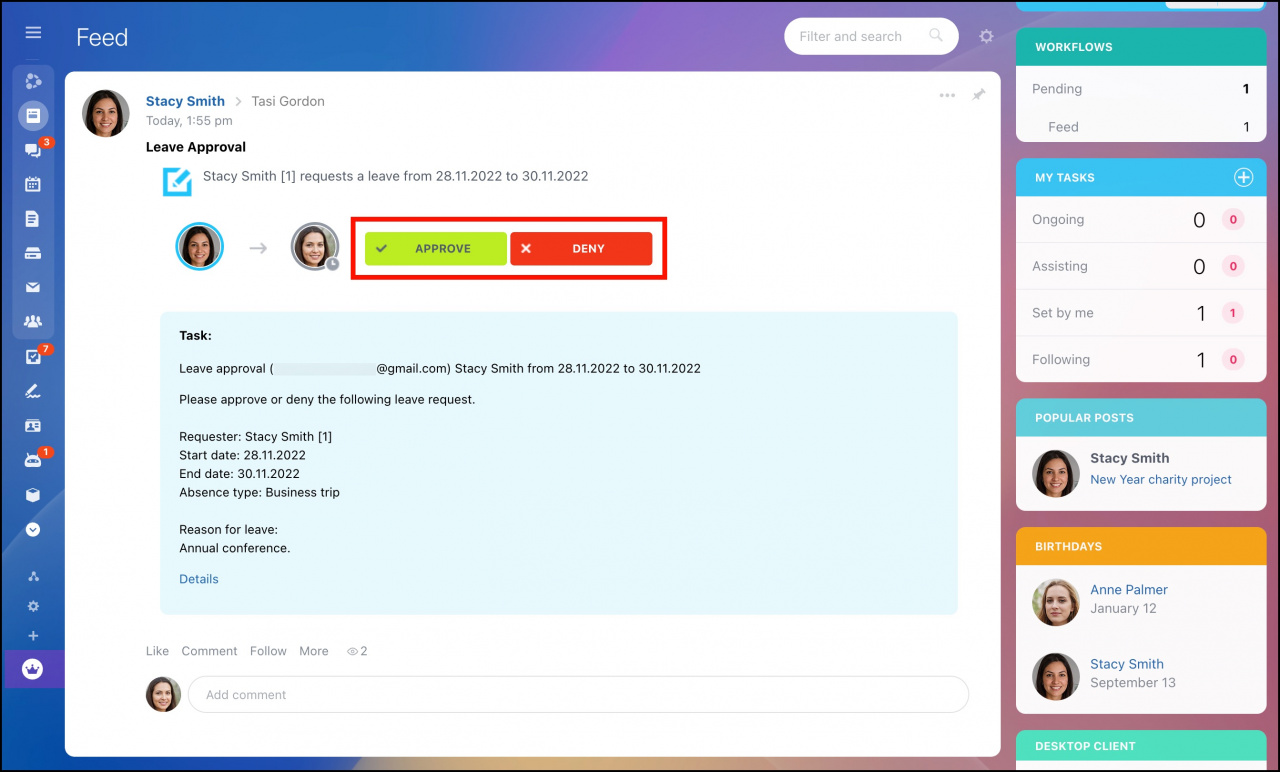 Finally, you will get a notification informing you about the result.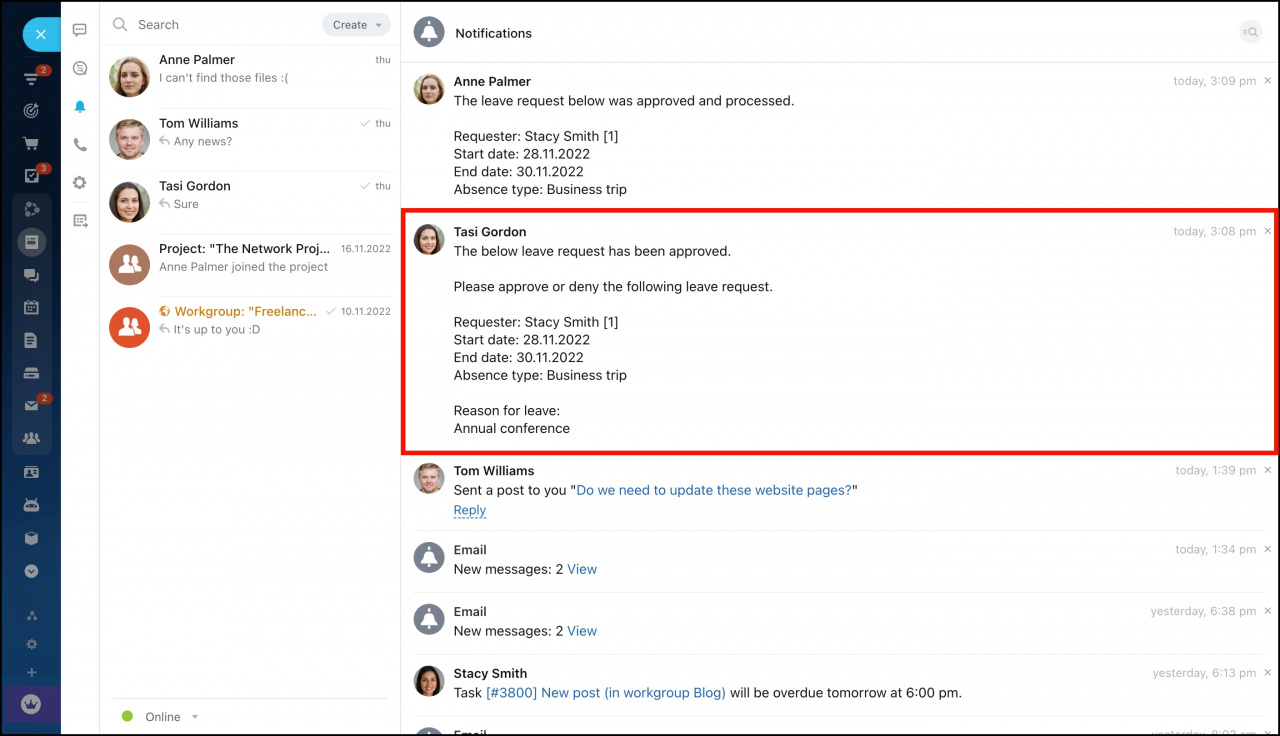 By default, there are five standard workflows available:
Leave Approval
Request a leave quickly with no paper needed. Requests are first approved by the department head(s) and then sent for processing by an HR manager. All you need to do is fill in the fields with the relevant information for your leave and notification will be sent when the leave is approved or denied.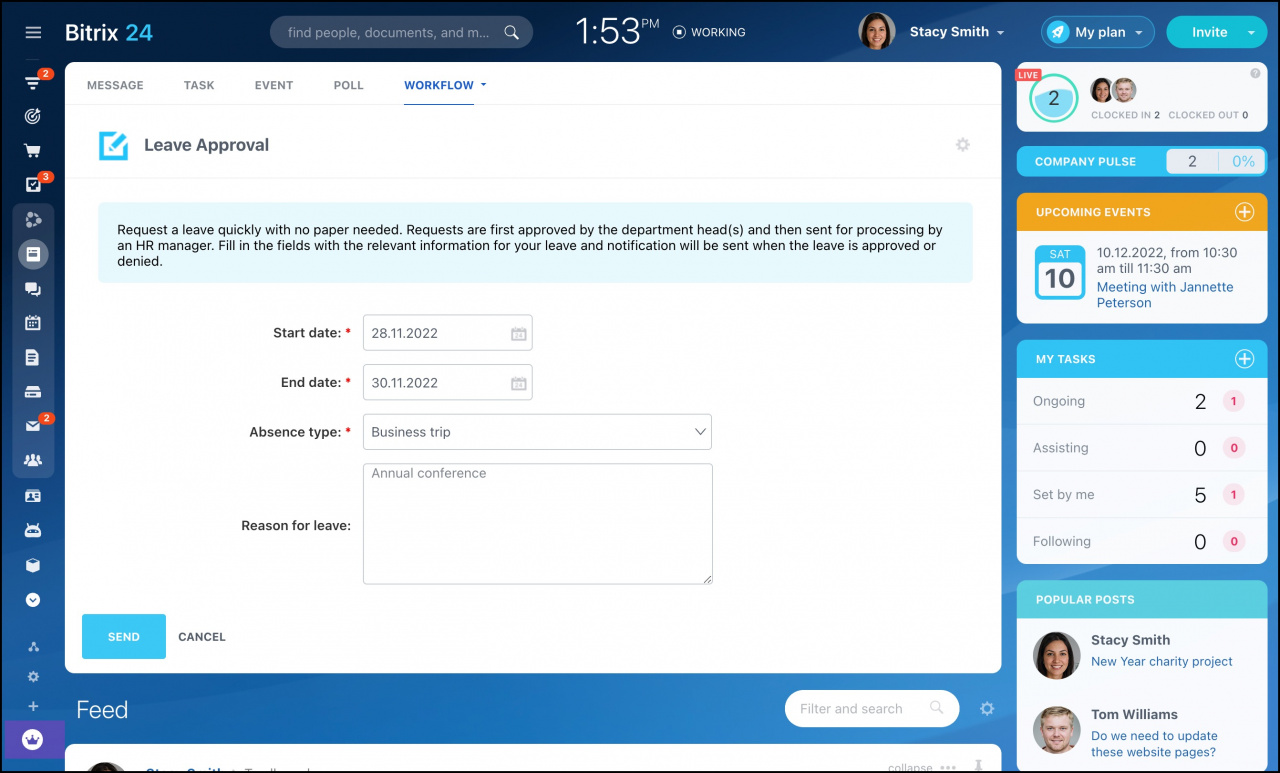 Business Trip
Get a business trip approved and processed completely with this workflow. The approval process goes up the company hierarchy and then accounting processes the documentation. You will receive notifications as the approval moves forward.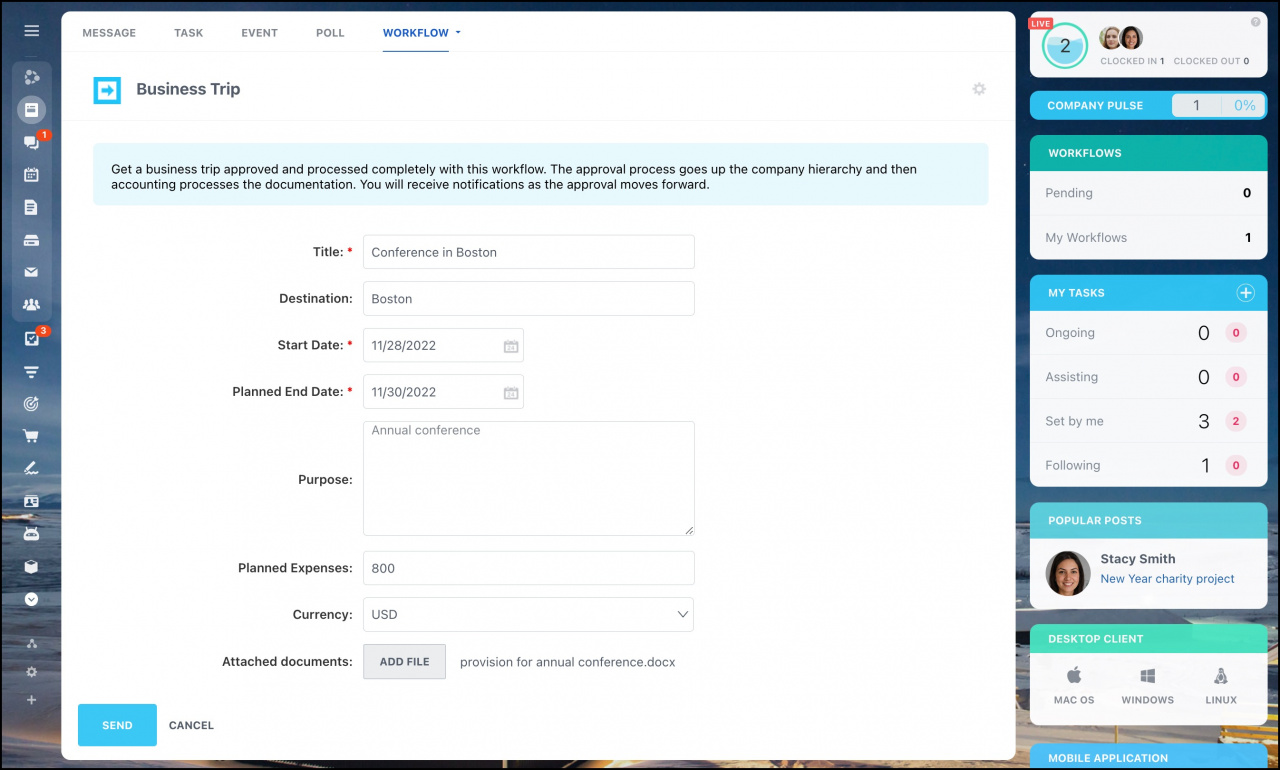 General requests
Send any type of request to the employee that you indicate.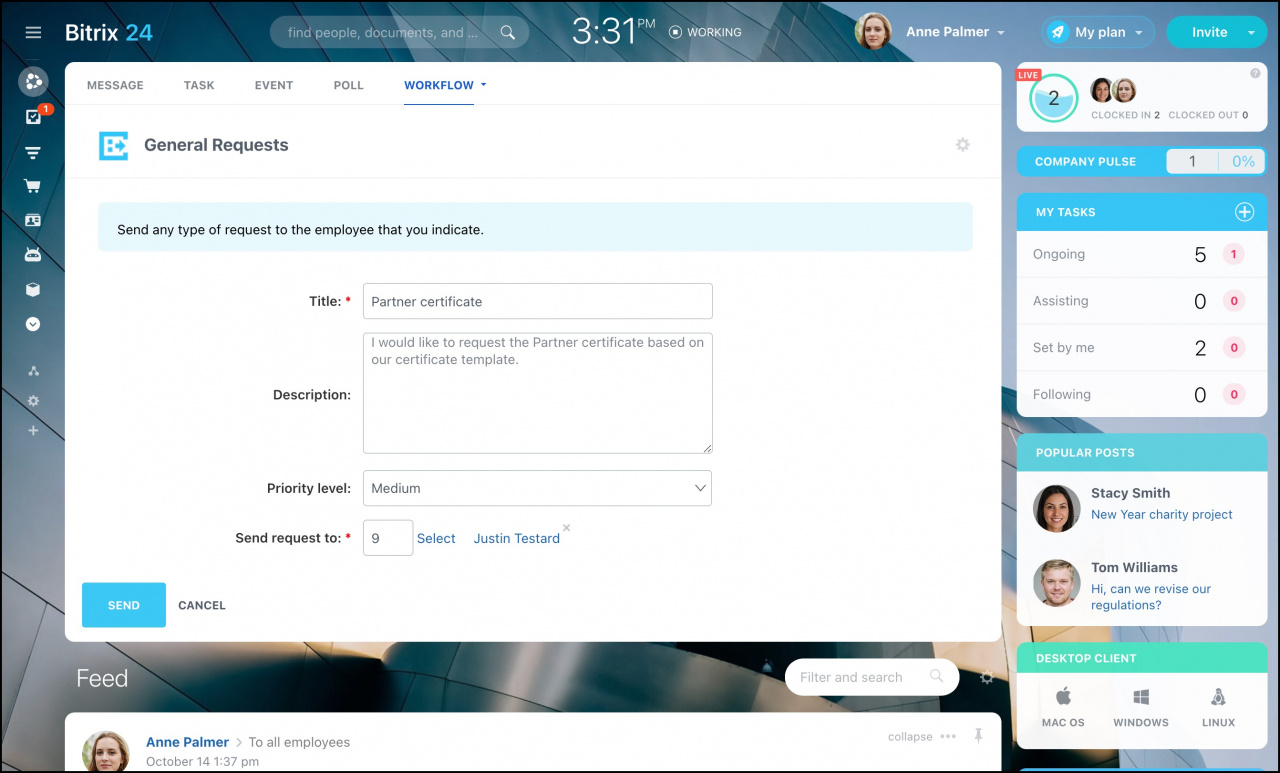 Purchase requests
Create a purchase request and send it for approval. Include information and documentation concerning the purchase.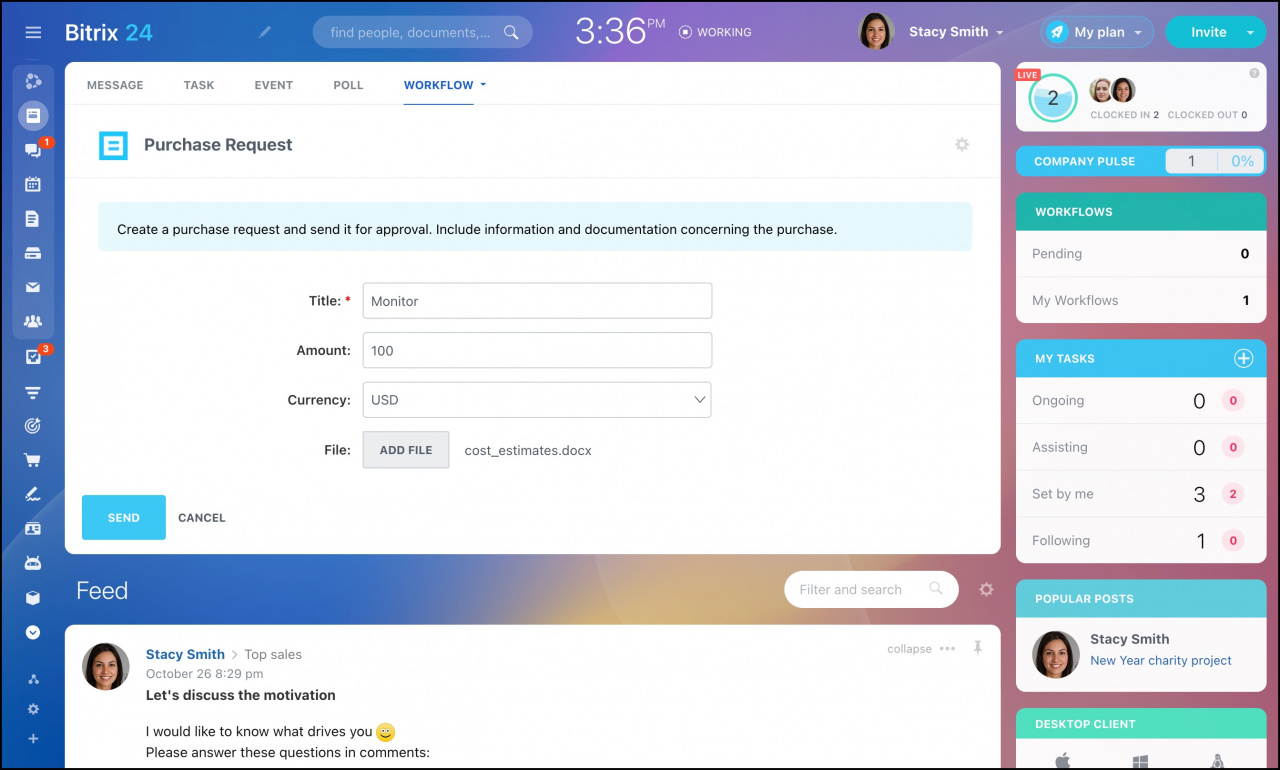 Expense report
Submit an expense report for approval via the company structure.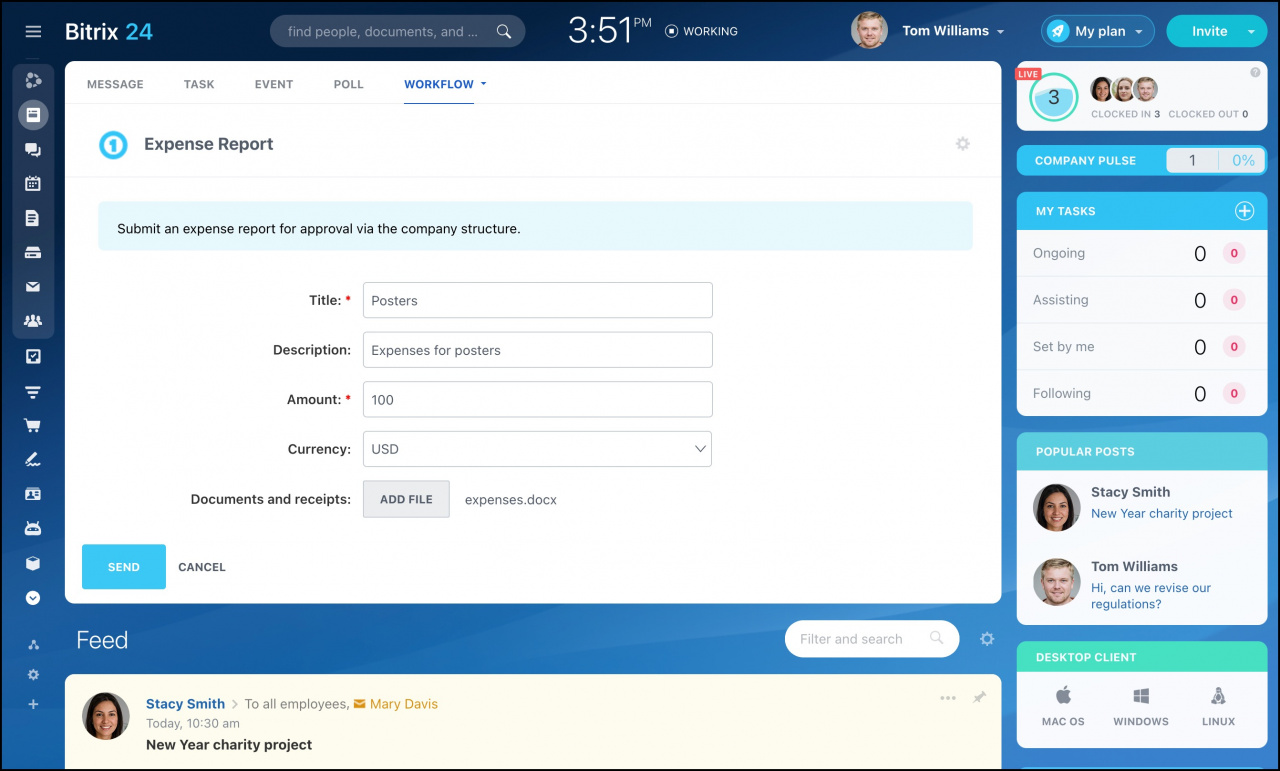 How to configure the group of approvers
When starting working with workflows, account administrator needs to specify which employees will be authorized to approve users' requests throughout all stages. Click the gear button > Set workflow parameters.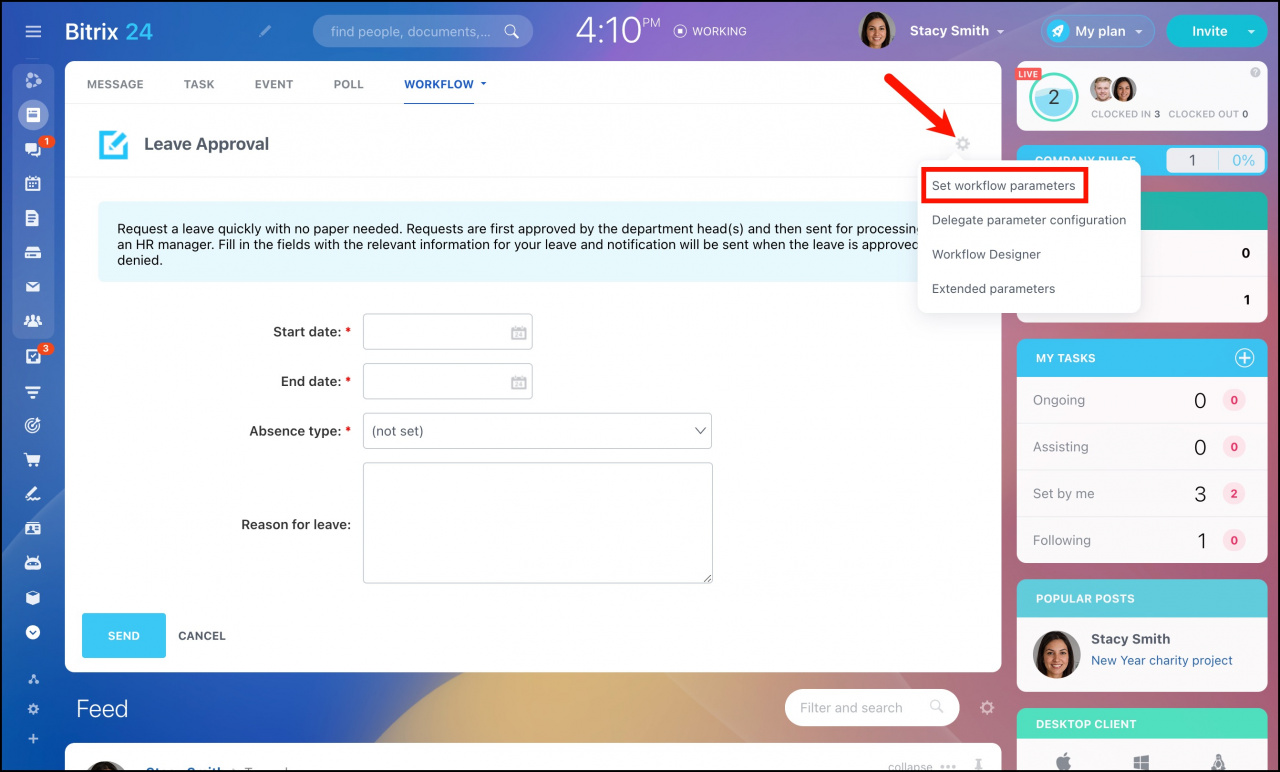 In the popup window you can select an employee who will manage the workflow.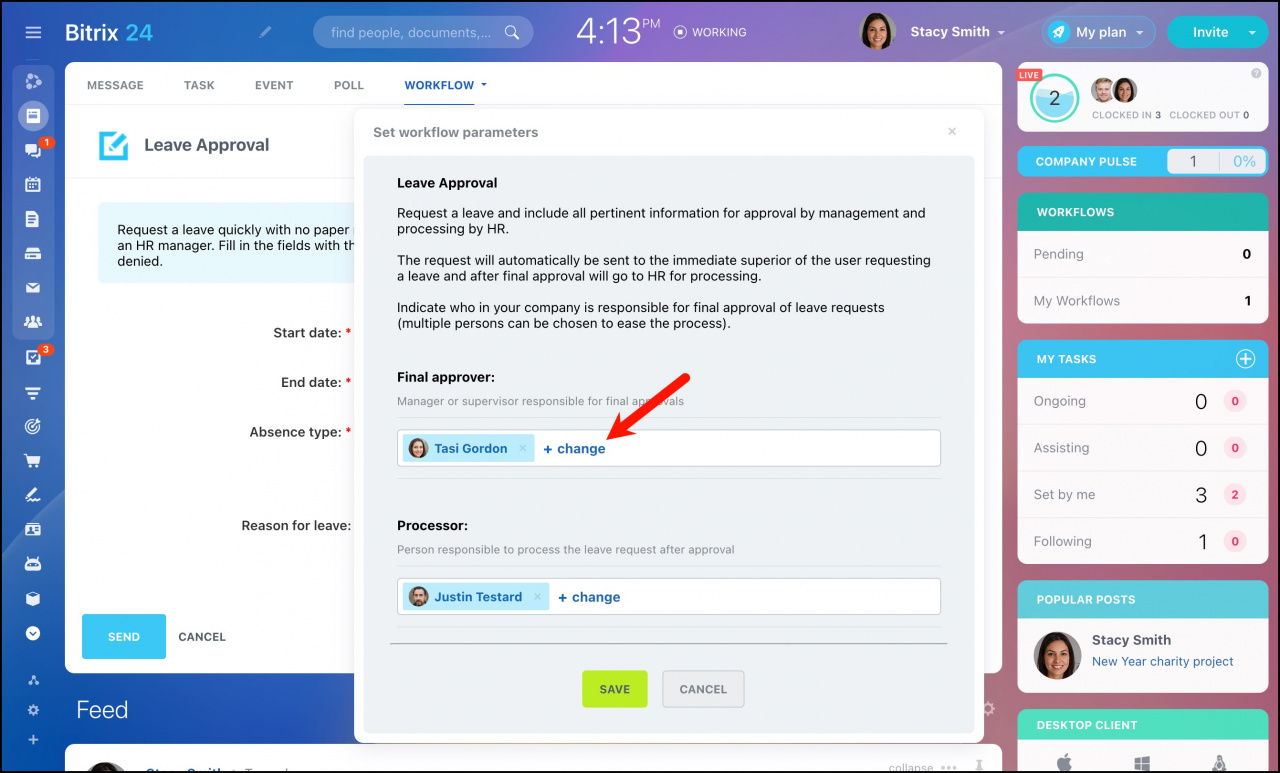 Also, an account administrator can: