Check if this tool is available on your plan. You can find all the information about Bitrix24 plans on the
pricing page
.
First launch and configuration
When the workflow template is being launched the first time, the system will ask the administrator to configure the workflow parameters: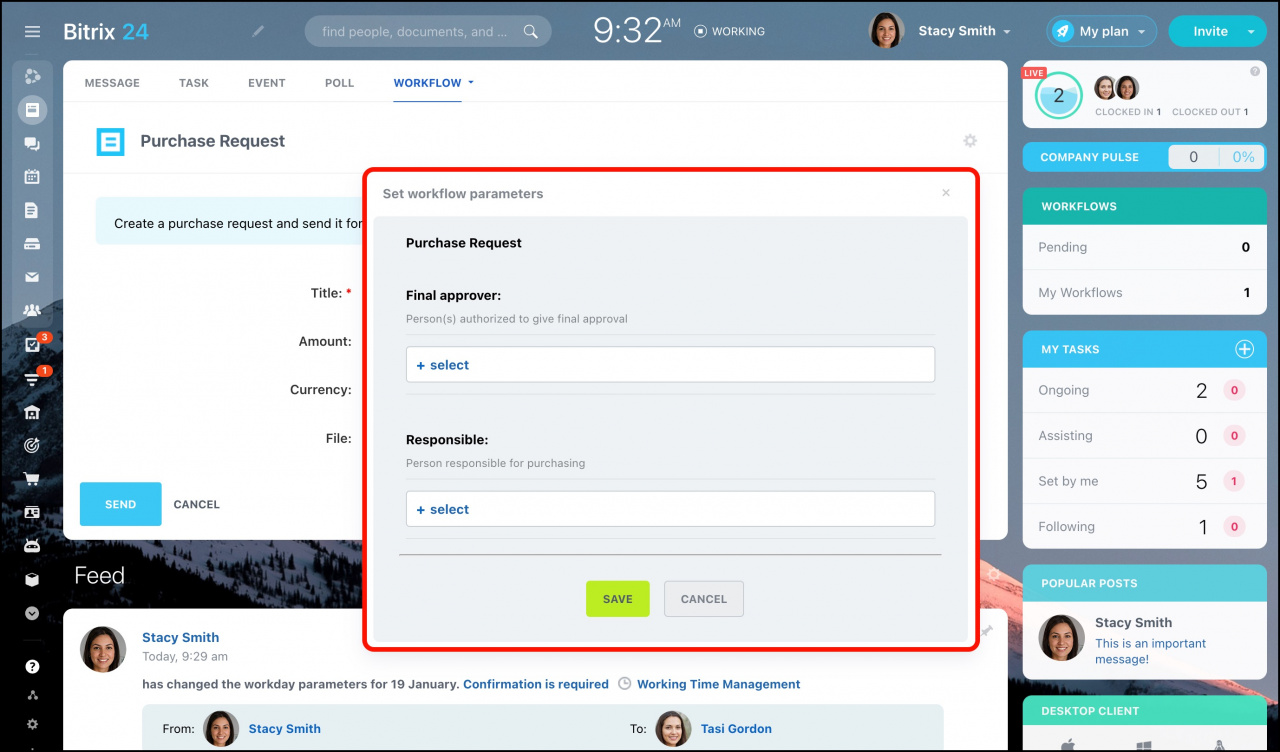 Bitrix24 administrators can customize the workflow and configure access permissions to it by changing the workflow preferences.
After the workflow parameters are set, your Bitrix24 employees can start using the workflow template.
How to send a Purchase Request
The only field required to be filled is Title. If you'd like, you can also add currency, amount and file.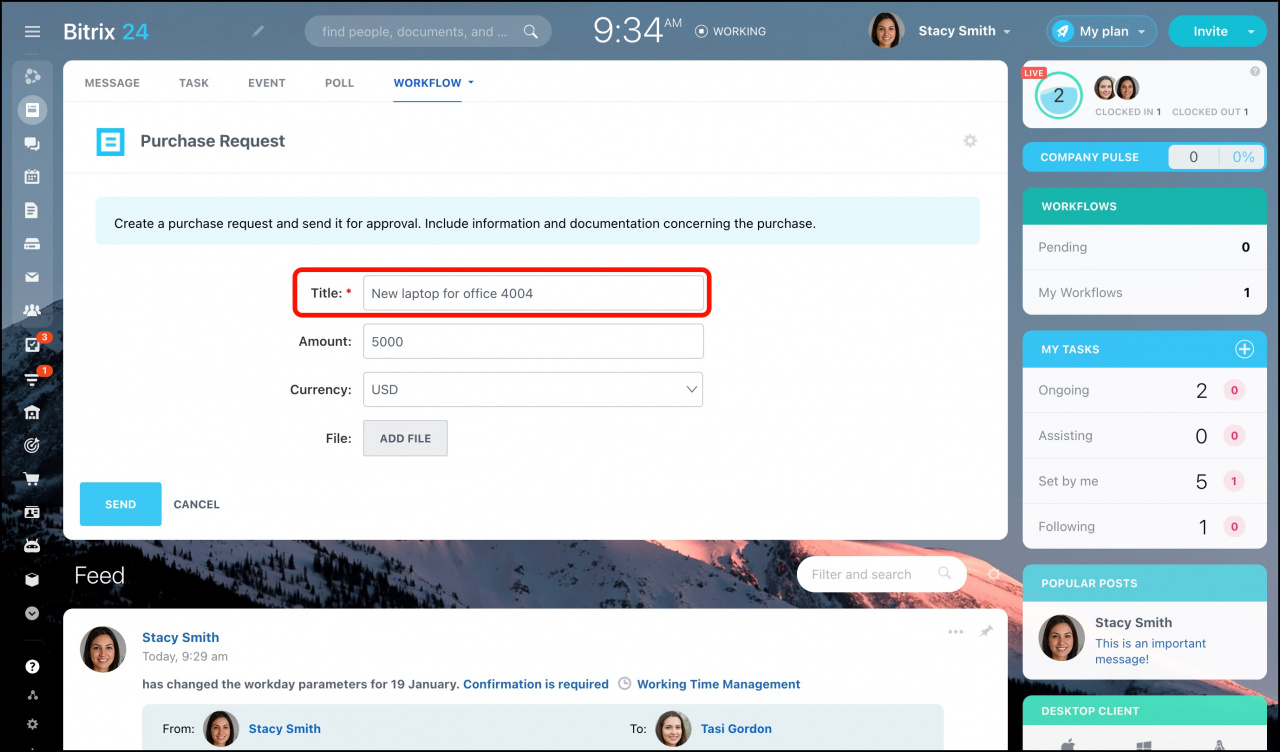 The employee involved in process approval will receive your purchase request immediately.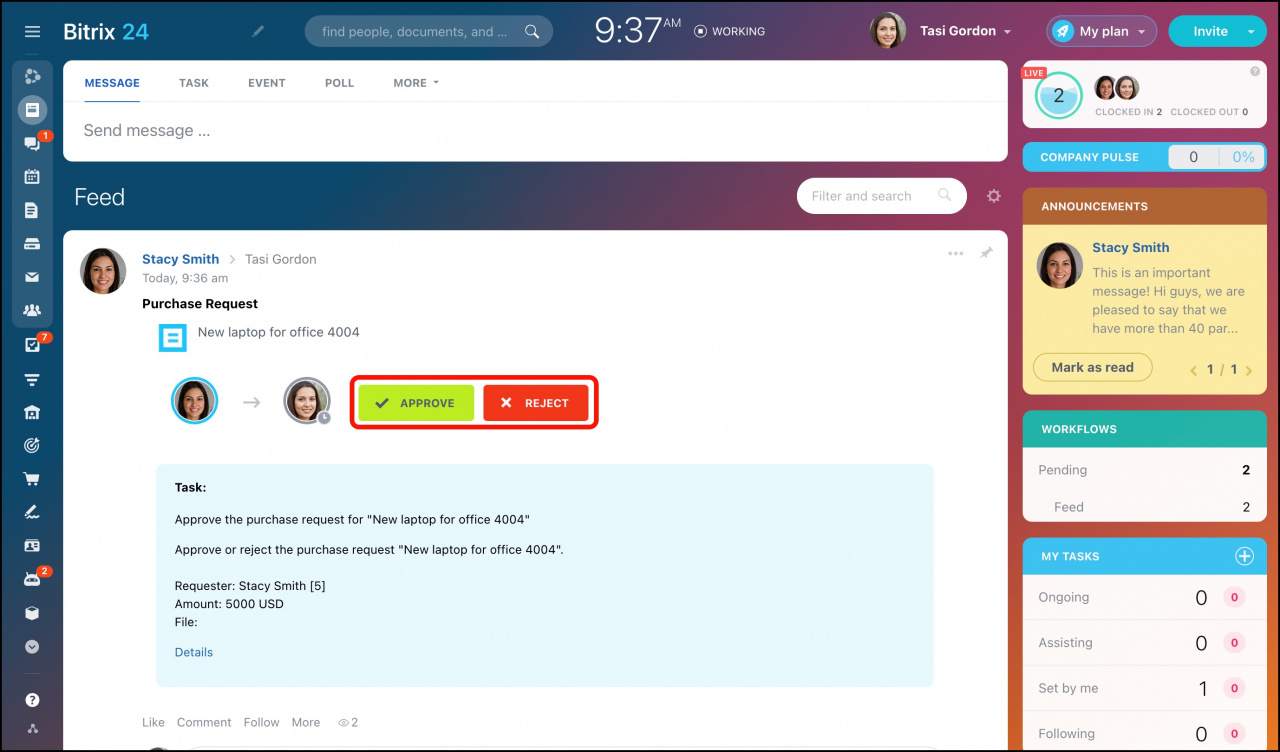 You will also be updated with your request status in your Feed.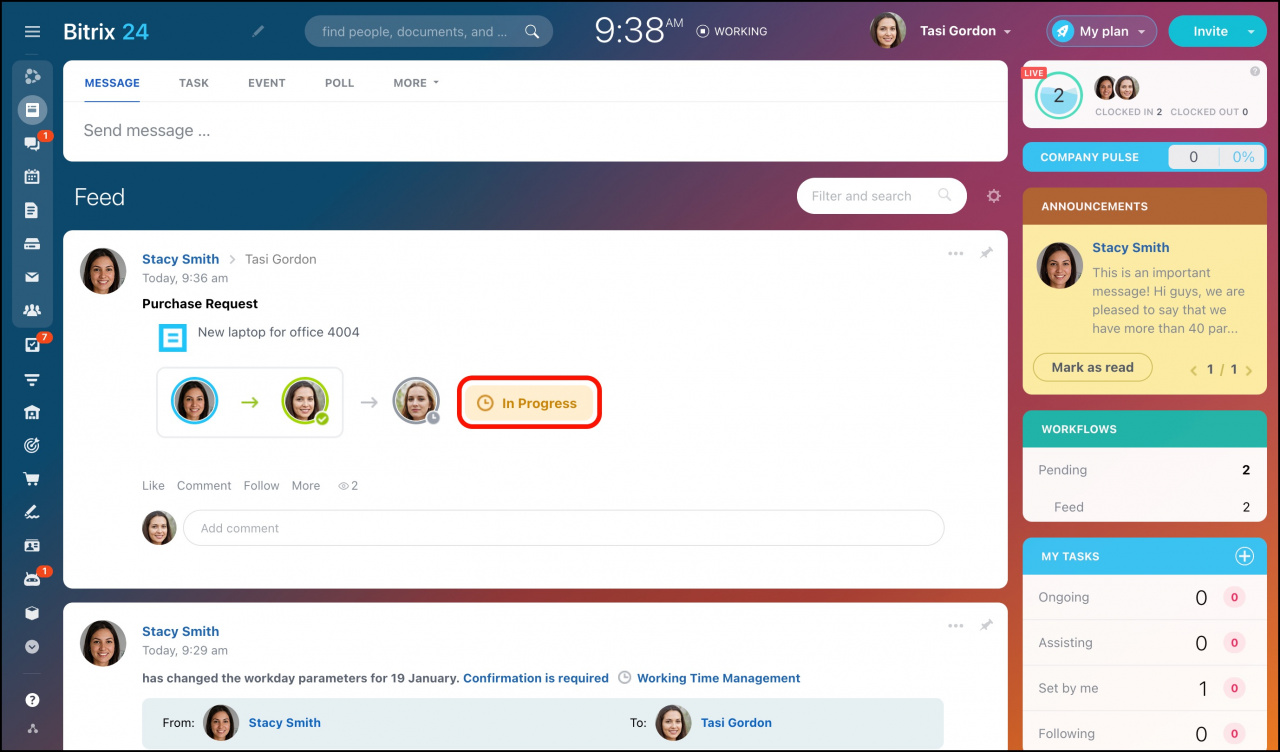 After all employees involved in the process approved the request, it is sent to the final responsible user to fulfill the purchase request.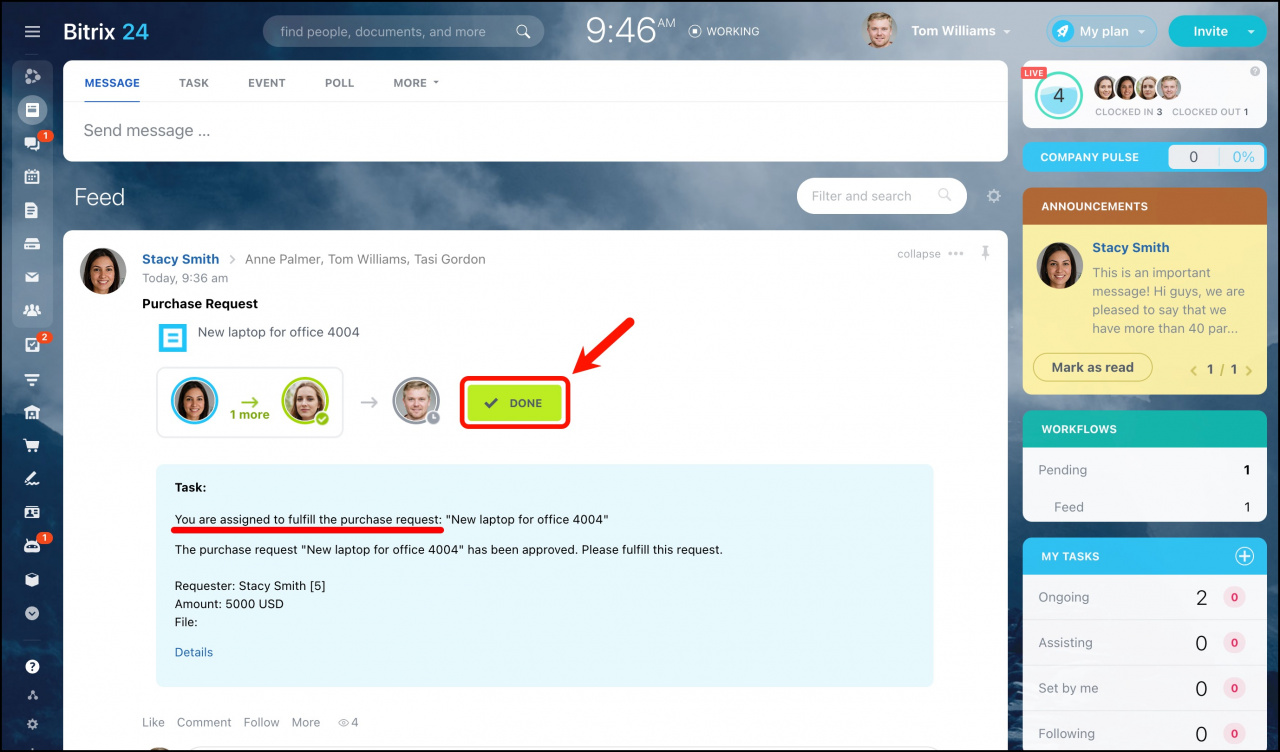 When the request is completed, you will see the request status update in Feed & will also receive a notification.