Check if this tool is available on your plan. You can find all the information about Bitrix24 plans on the
pricing page
.
First launch and configuration
When the workflow template is being launched the first time, the system will ask the administrator to configure the workflow parameters.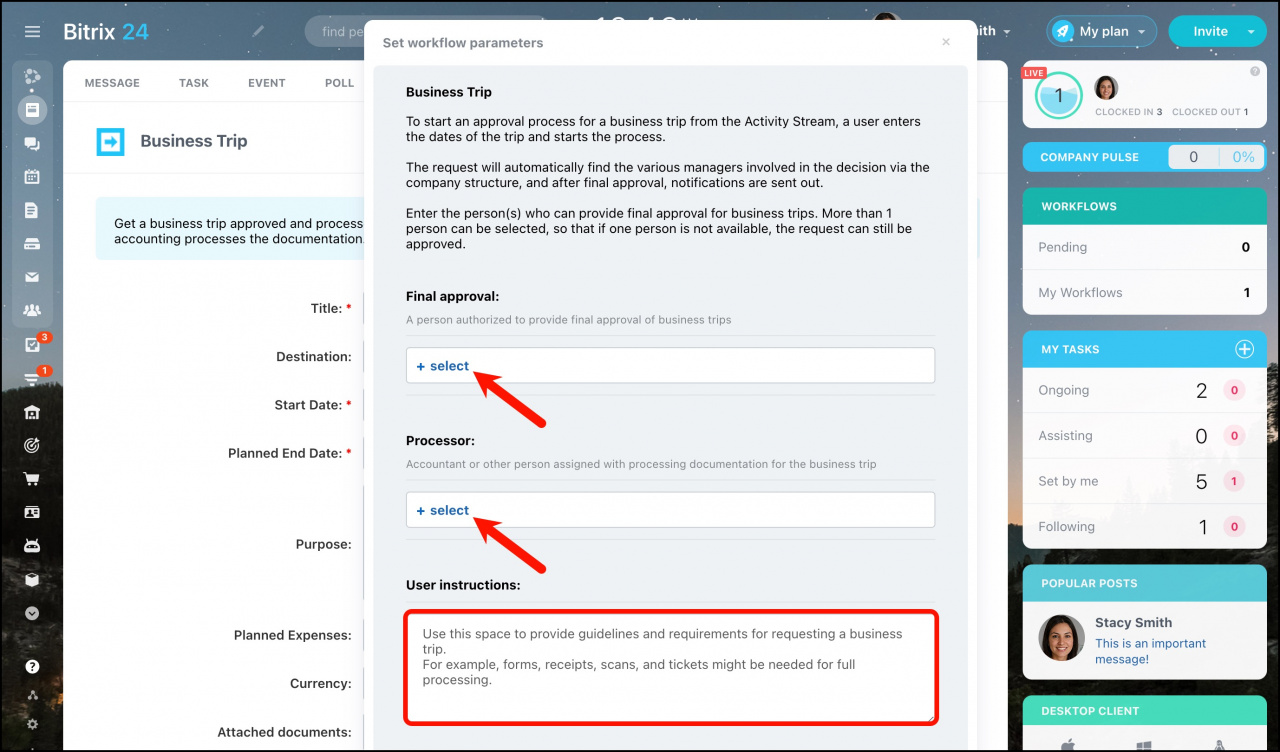 Important!
The request will automatically find the various managers involved in the decision via the company structure, and after final approval, notifications are sent out. You need to enter the person(s) who can provide final approval for business trips.
Bitrix24 administrators can customize the workflow and configure access permissions to it by changing the workflow preferences.
After the workflow parameters are set, your Bitrix24 employees can start using the workflow template.
How the Business Trip workflow works
You will need to fill the following required fields - Title, Start date and Planned end date. If you'd like, you can also add information about planned expenses and attach files.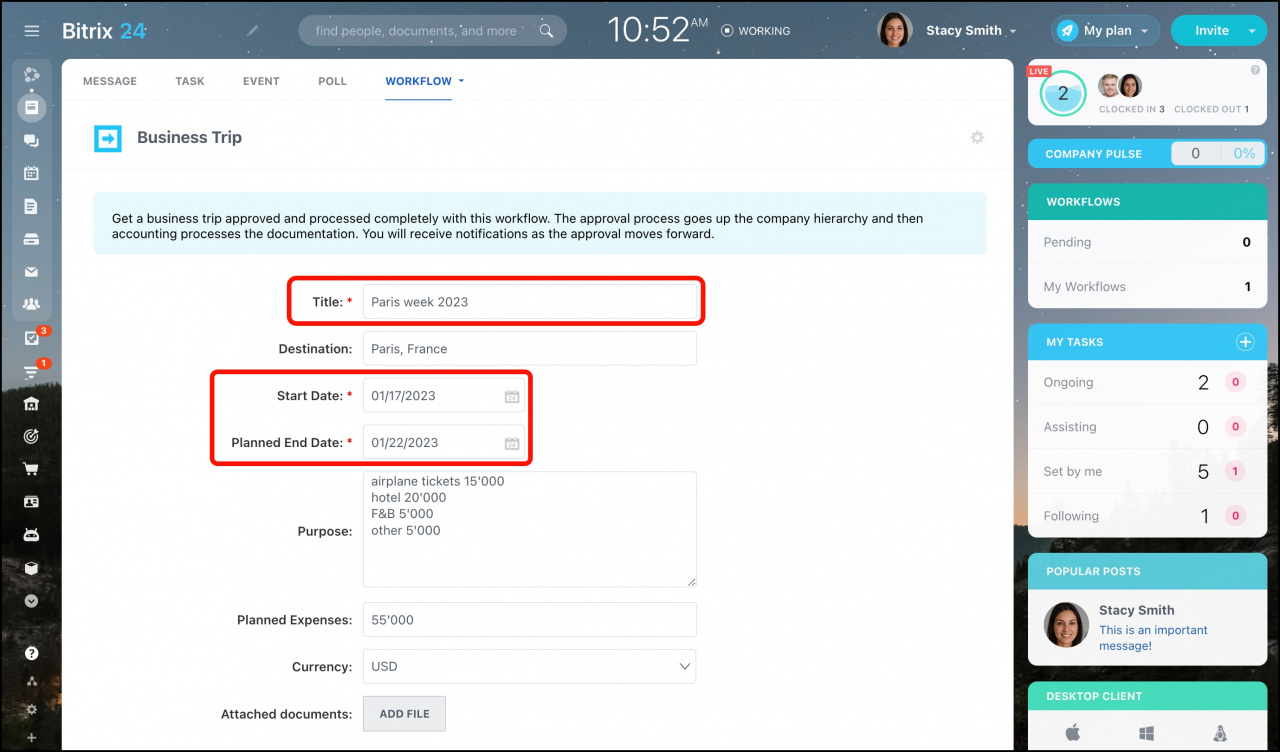 The employee involved in the business trip approval will receive your request immediately.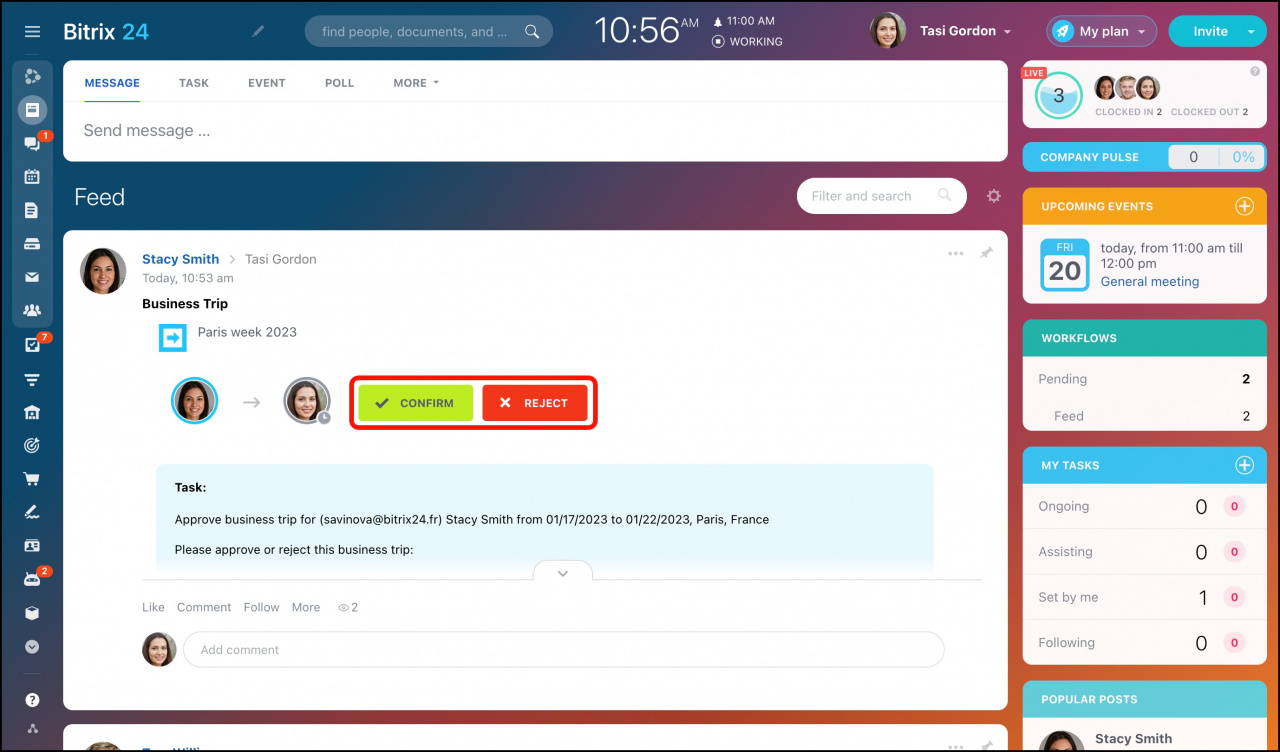 You will also be updated with your request status in your Feed.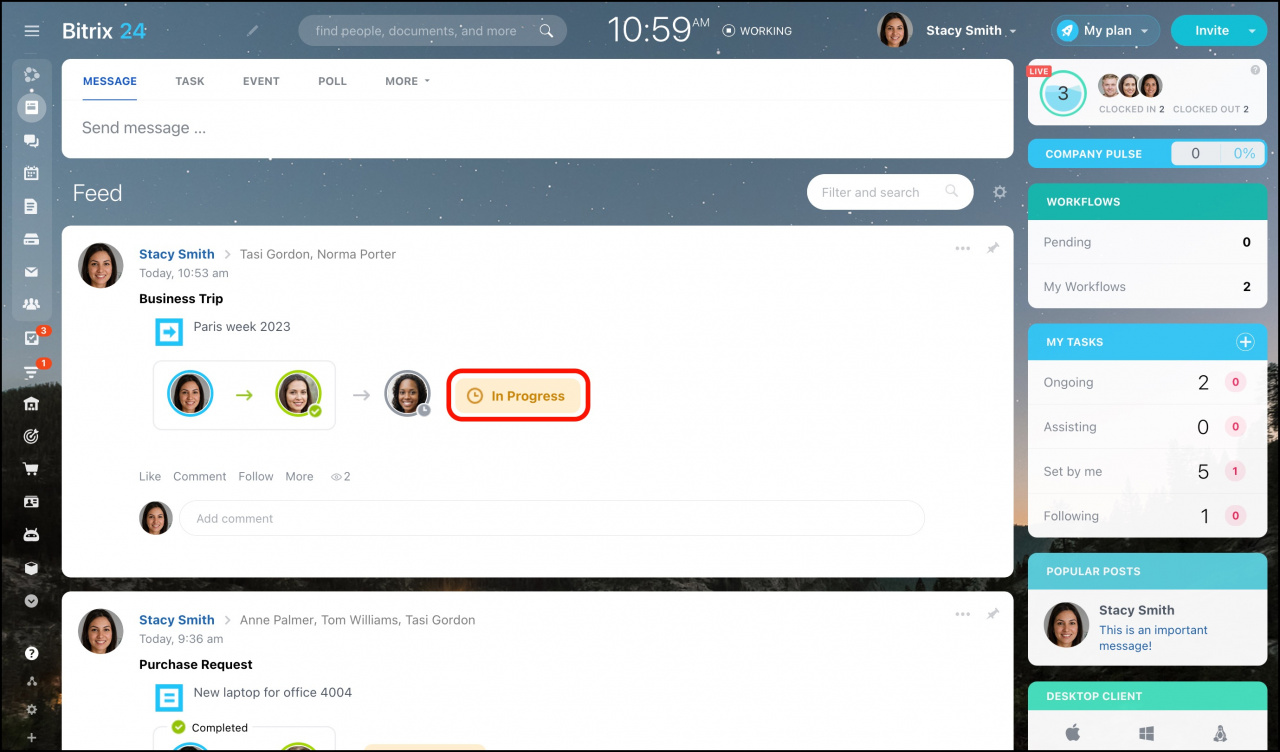 After all employees involved in the business trip approval confirmed on your request, it is sent to the final responsible user to review.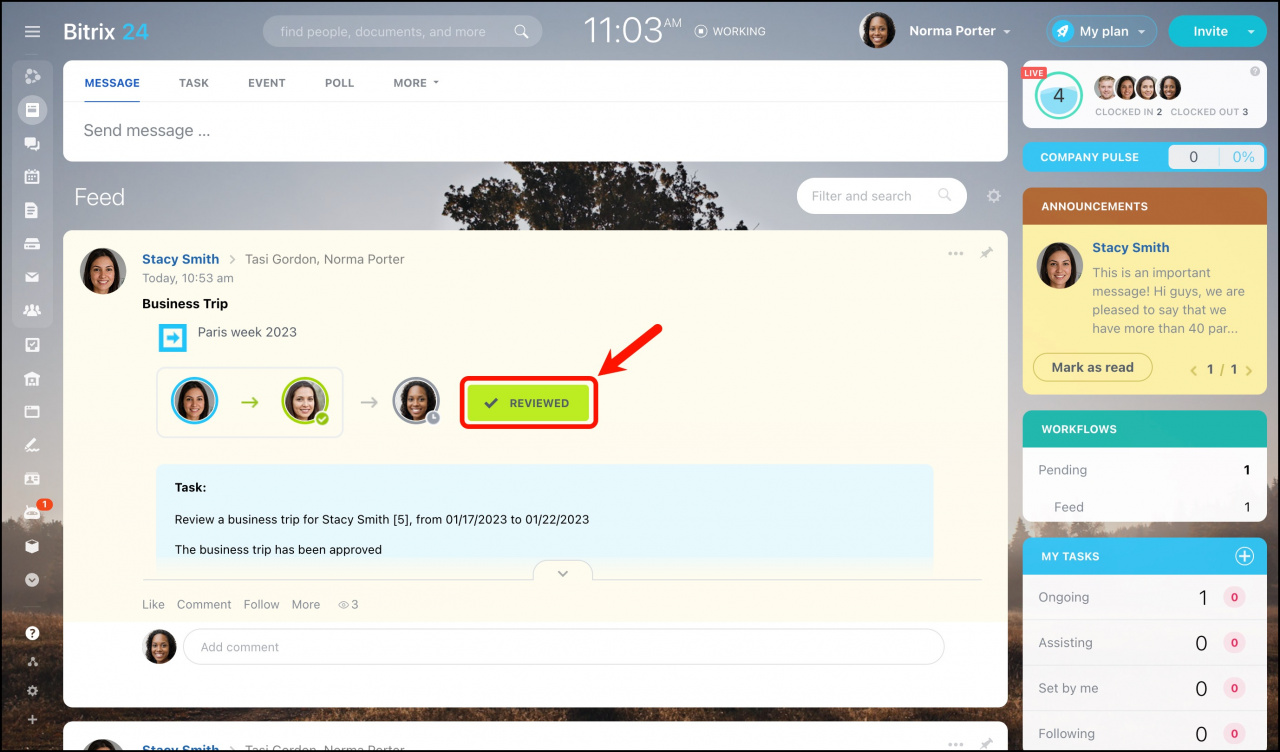 When the business trip is approved, the process returns to you with the Provide documents for your business trip request.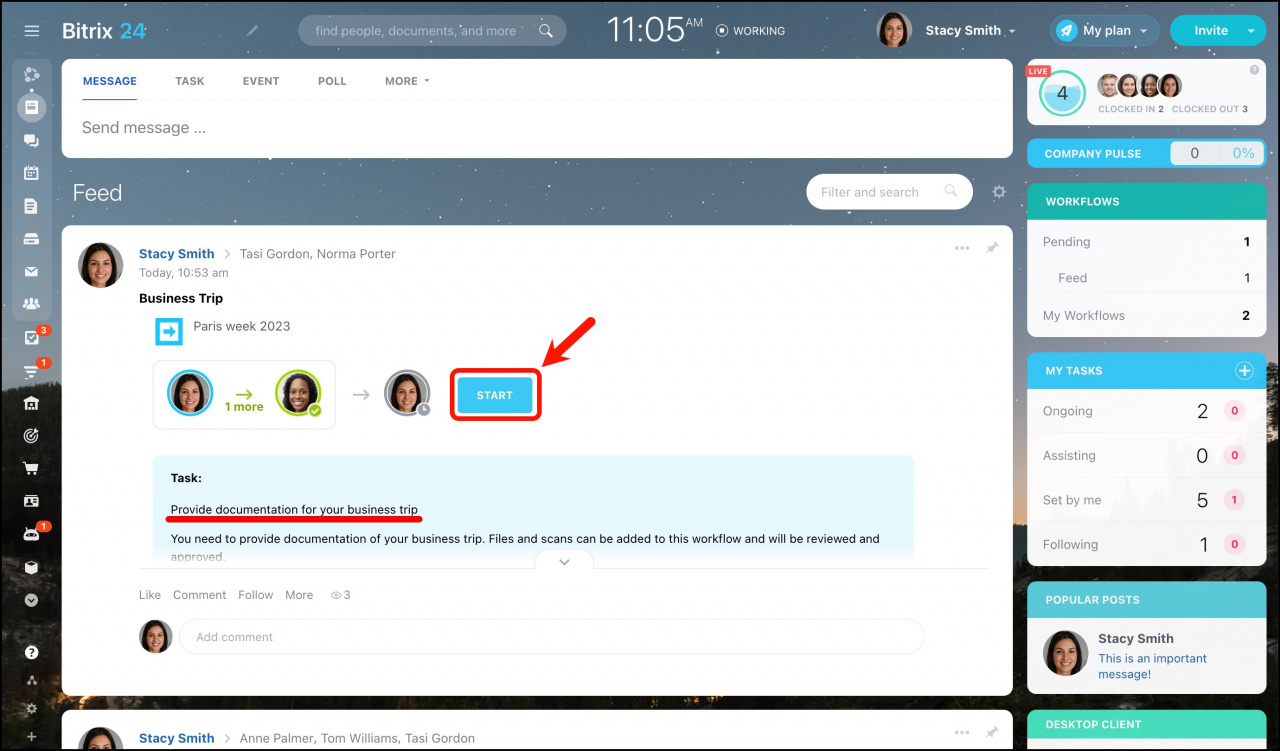 You will also get a notification that your business trip has been approved & now you will need to provide the business trip documents (scans, tickets, forms, etc.).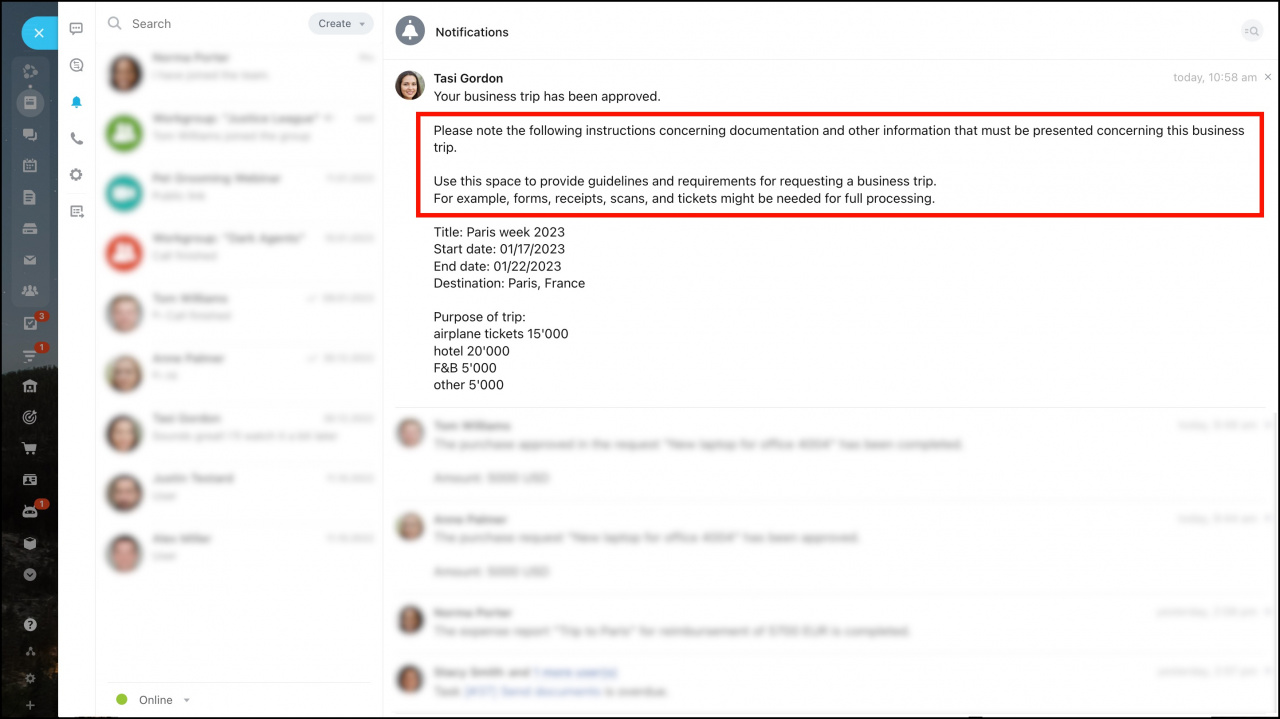 In the Provide documents for your business trip form you will be able to attach your business trip tickets, hotel vouchers, forms, scans, etc.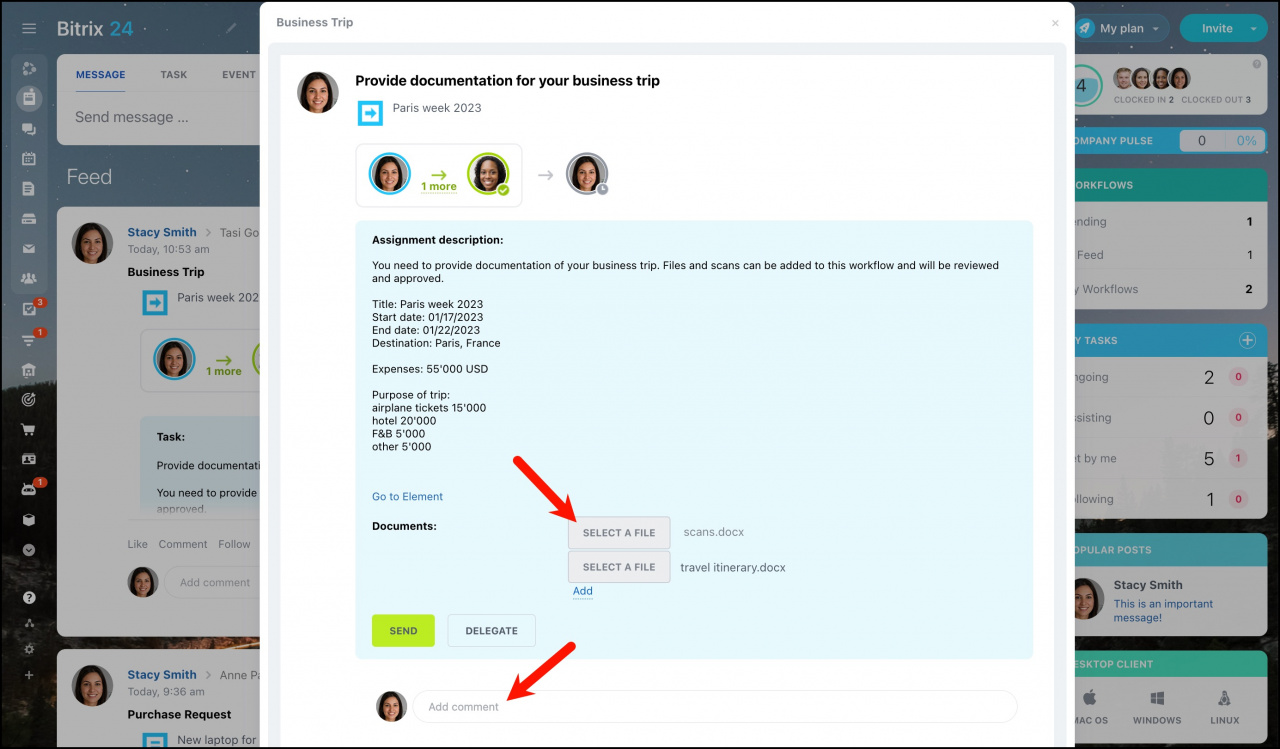 After the business trips files are attached to the workflow, it is sent to the responsible user with a confirmation of documents submitted task: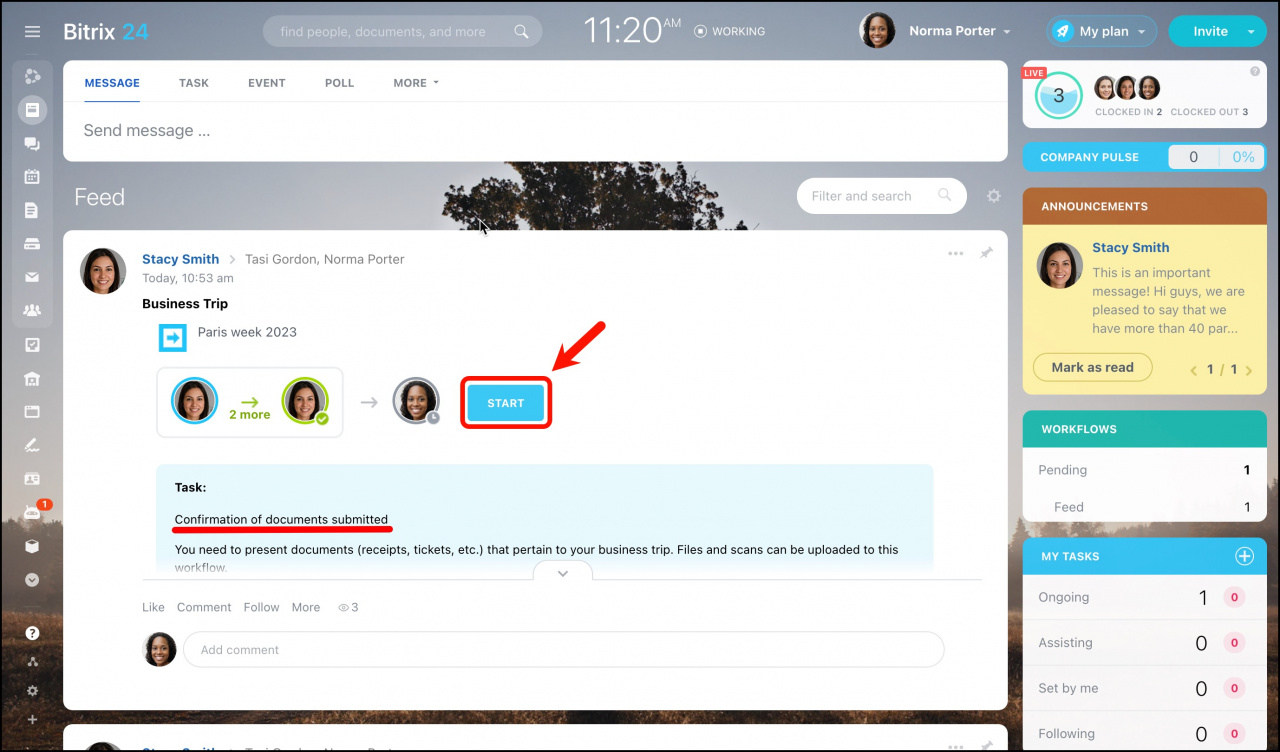 In the confirmation of documents submitted form the responsible employee can complete the workflow or reject it. The reason for not approving can be given in the special field.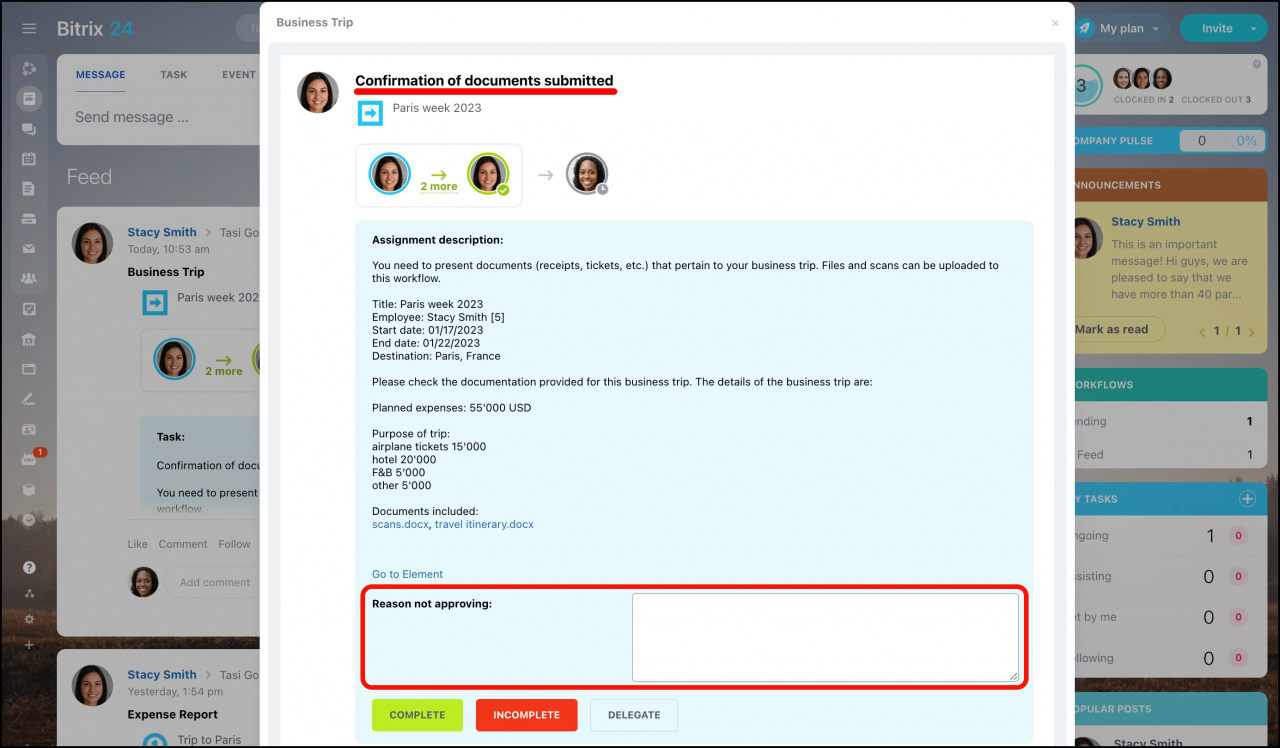 The completed workflow status will be displayed in your Feed and sent to you via a notification.