When creating a new workflow, you need to configure its preferences first.
If you want to edit an existing workflow, select it in the
Workflows in Feed
section > click
Actions
>
Change workflow preferences
.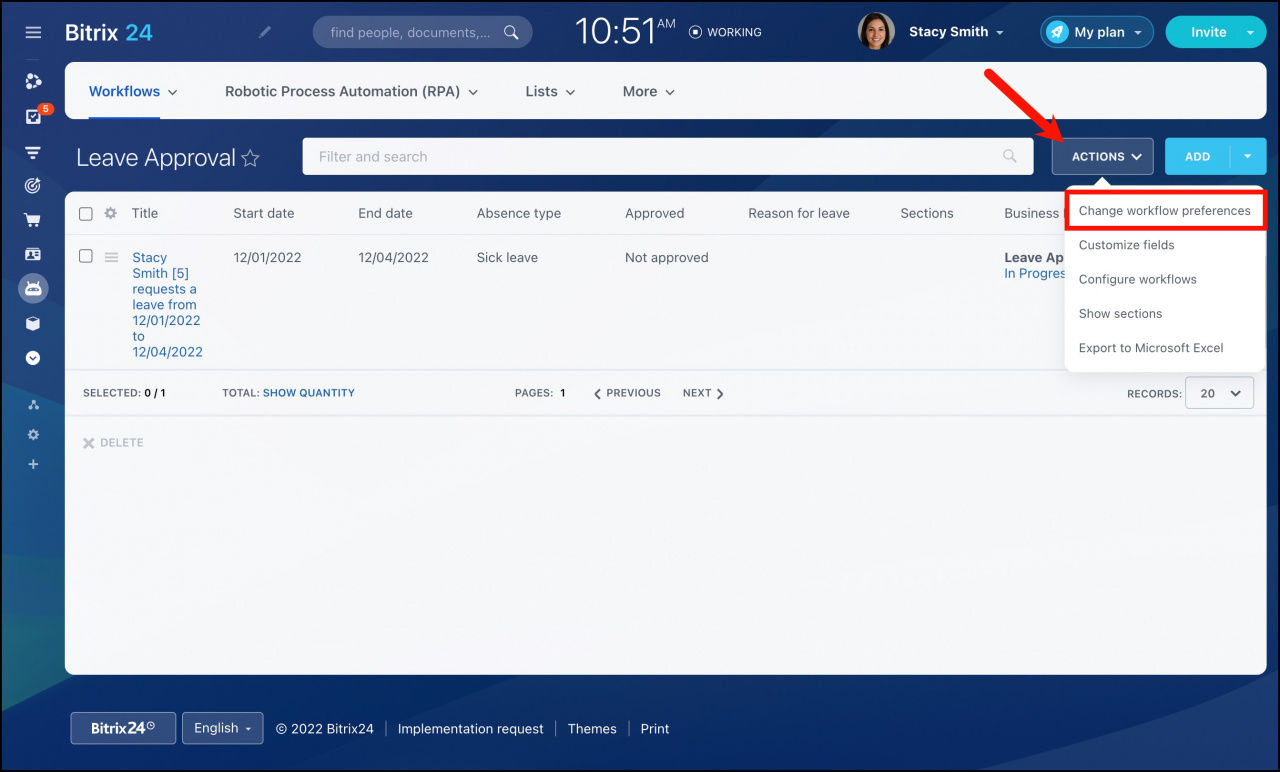 Workflow preferences are divided into three groups (tabs): Settings, Titles and Access.
Settings
Here you can configure:
Workflow name
Workflow description - here you can provide more information about the workflow
Sort - the smaller is the "sort" value, the higher is the workflow in the list of available workflows
Image - this image will be displayed next to the workflow name in the list of available workflows.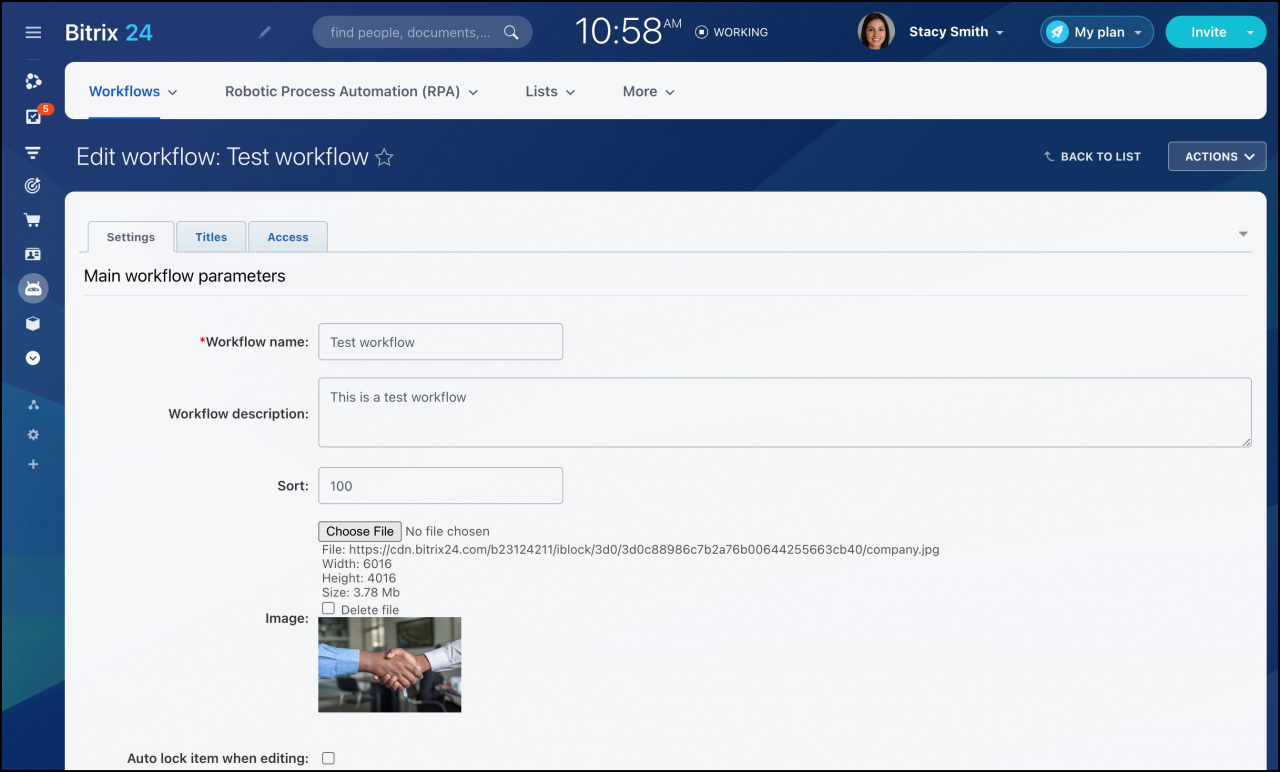 Titles
Here you can edit captions for workflow items and sections. For example, if the workflow is used for document approval, you can change Add Element to Add Document.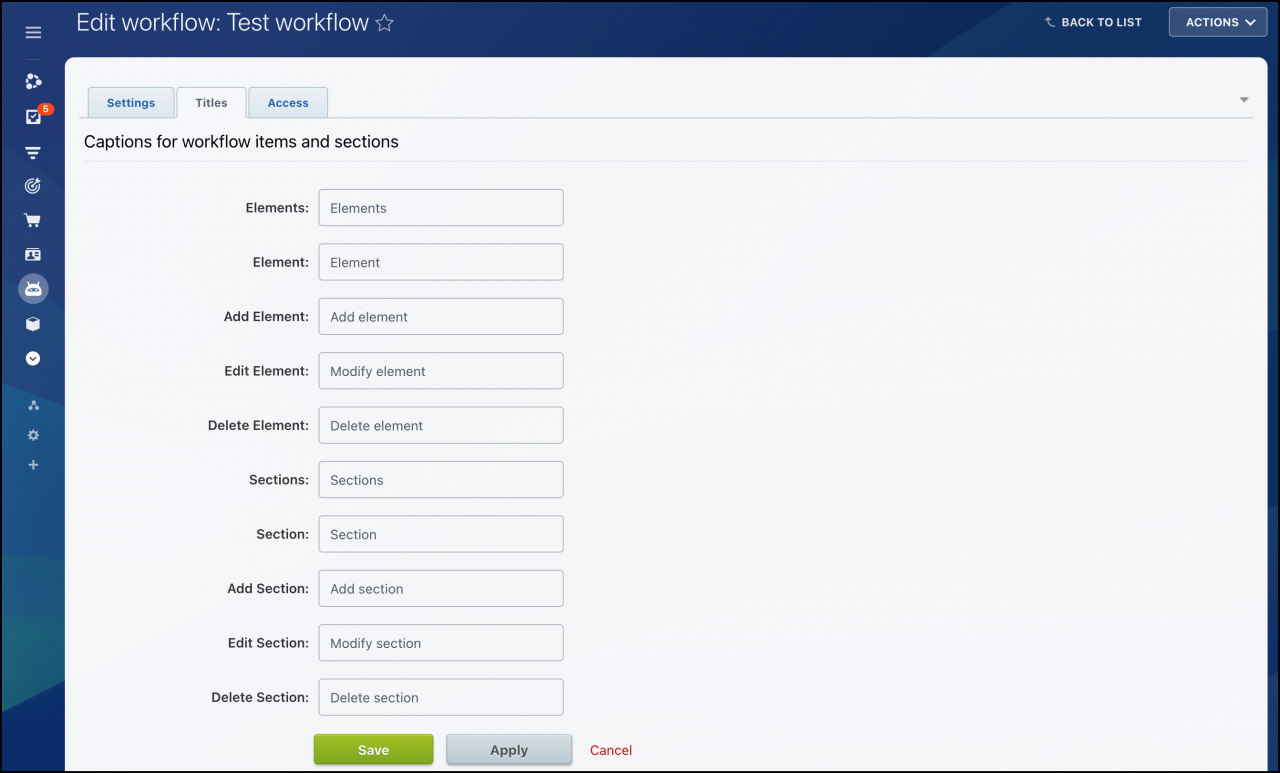 Access
In the Access tab, you can configure access permissions to the workflow for groups, users or departments.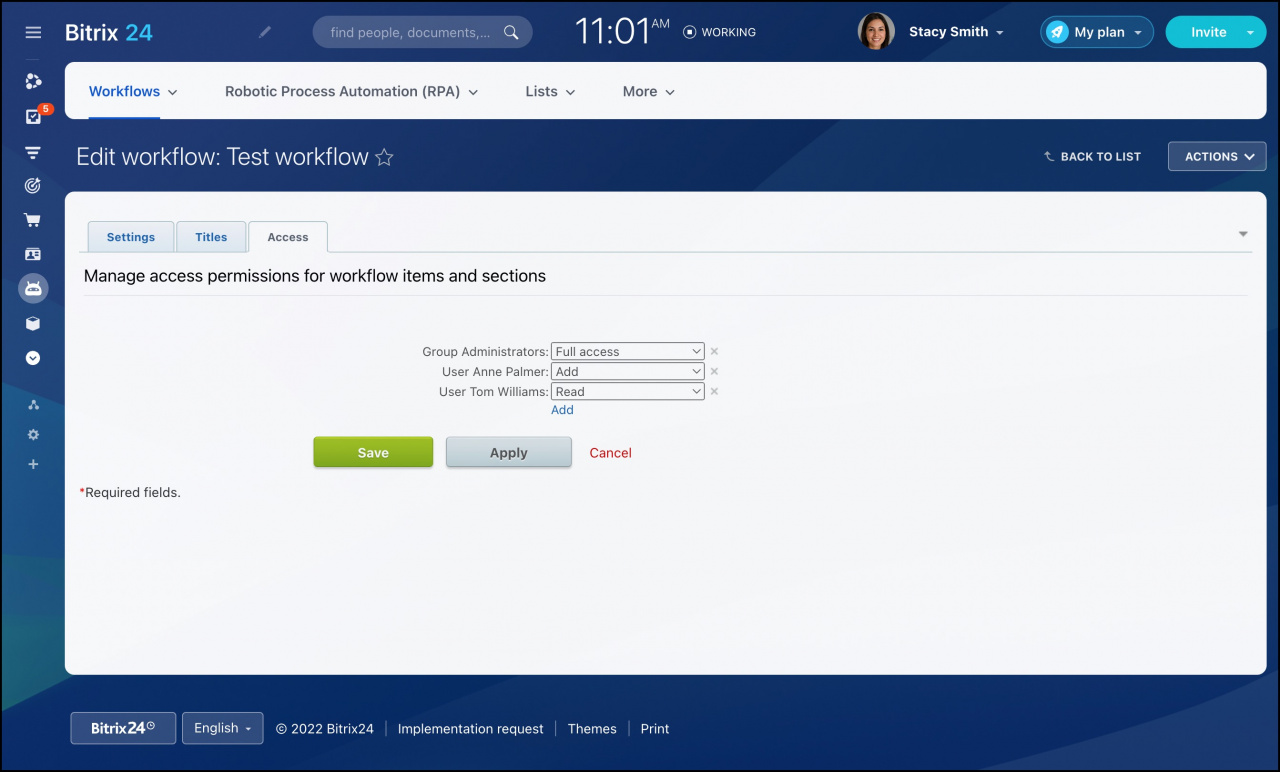 Actions
If you're editing an existing workflow, there is the Actions button at the top right corner.
You can:
Delete workflow
Copy workflow - the same workflow will be added to the list of Workflows in Feed but with a (copy) addition.
Configure workflow fields - you can learn more about it in this article.