You can add a new workflow field by clicking Automation > Workflows > Workflows in Feed > select a workflow > Actions > Customize fields.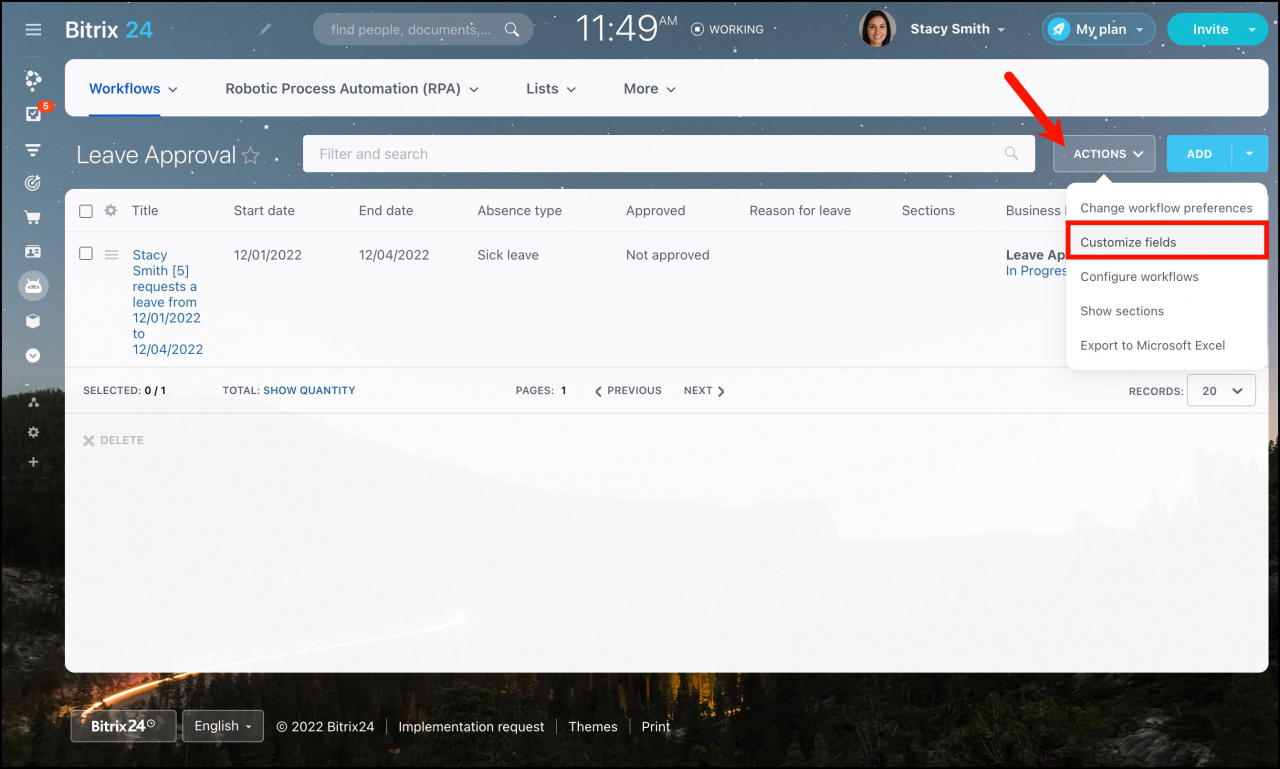 Here you will see all the fields of the selected workflow. To add a new field, click the Add Field button at the top right corner.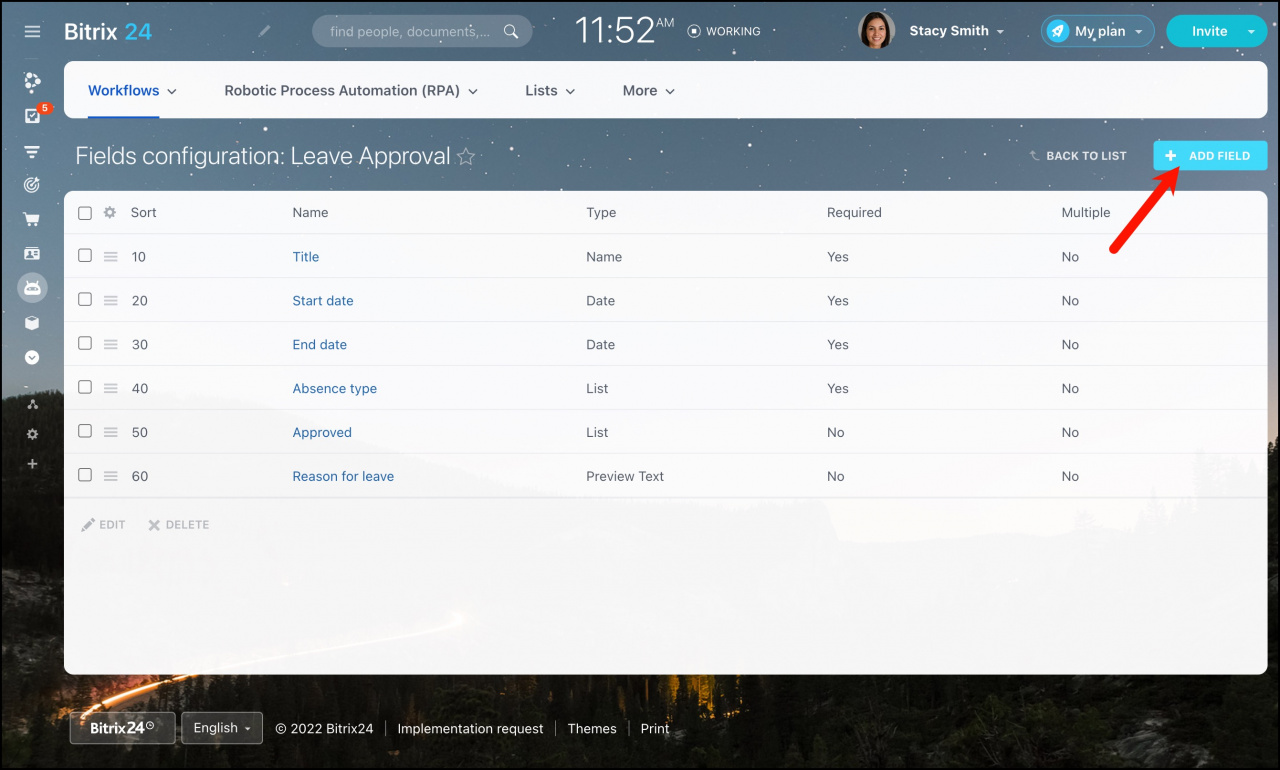 Complete the new field form.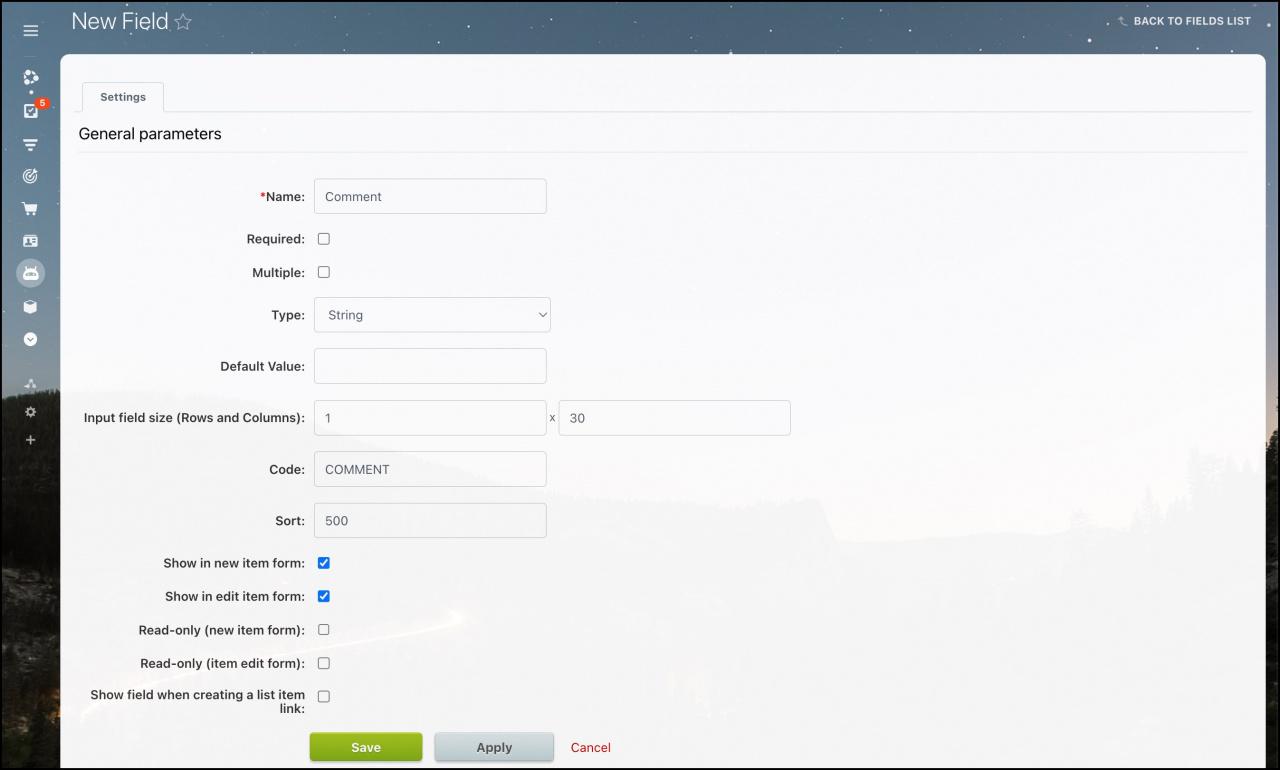 Name - it's the only required parameter.


Specify if you want this field to be Required or Multiple.


Select the field Type and specify its Default value. Depending on the selected field type, there may be some other required parameters. For example, if you select Money type, you also need to specify the currency.


Sort - the smaller is the "sort" value, the higher is the field in the fields list.


If you disable Show in new item form and Show in edit item form options, this field will be hidden. You may need it if you want to use default values only in a workflow.


If you enable Read-only (new item form) and Read-only (item edit form) options, a user initializing the workflow will be able to view the field value, but won't be able to edit it.

If the field is hidden, there is no point in enabling these Read-only options.

If you enable the Show field when creating a list item link option, the field will be displayed when adding a link to an item to a Feed message.