The structure of large companies consists of the main company and its subdivisions. These may be subsidiaries, regional offices, dealer or franchisee offices. Such subdivisions may have their own business processes, staff, and communication principles. For example, they use their own independent CRM, while at the same time they are parts of the company. Each branch can have the same employees, for example, heads of several branches or accountants of the company.
For the convenience of working in such large companies with departments, we have released a new product - Bitrix24 Branch Network.
Now you can unite all your departments into a network. Add affiliates and quickly switch between them - just select the desired Bitrix24 in a special widget!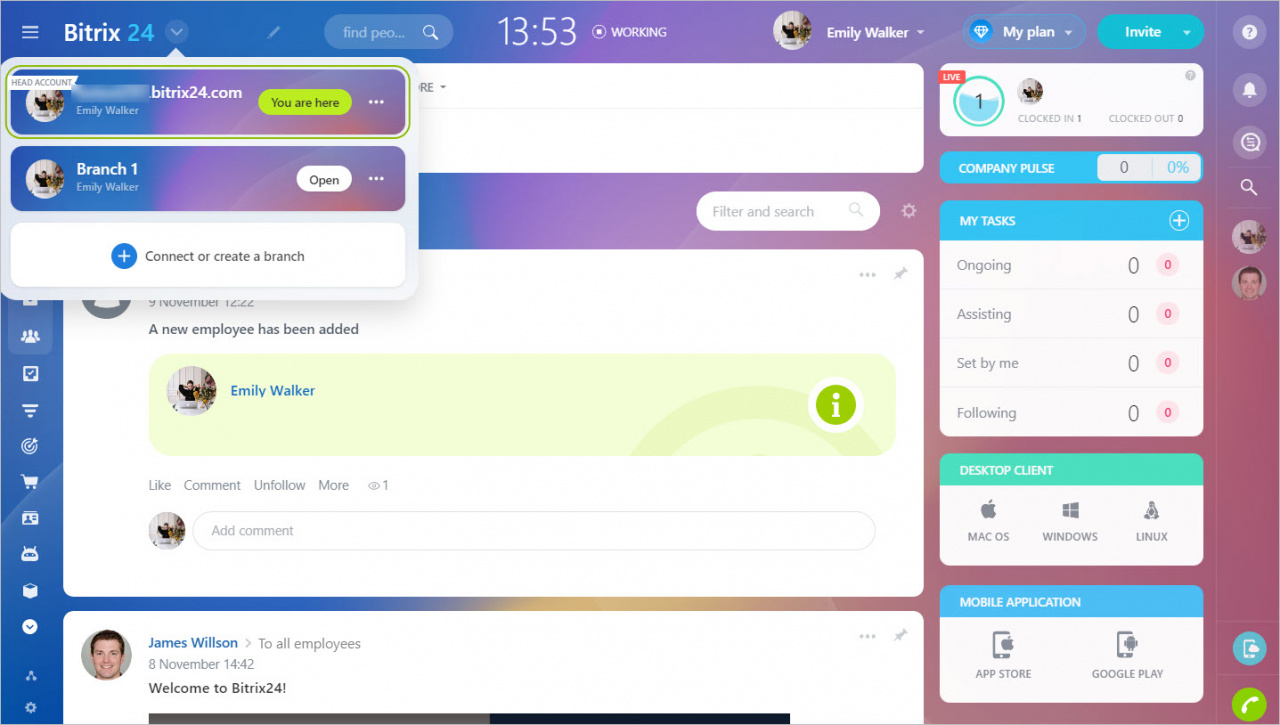 How Bitrix24 branch network works
The main company in the branch network is Bitrix24 with the Enterprise plan. Then you connect different Bitrix24 companies with any commercial plans to it. The number of these branches is unlimited. If you connect Bitrix24 with a free plan, then the test mode for 15 days is enabled on it.
Branch companies can be connected by the administrator of the main Bitrix24 as well as in the branch accounts. You can also create a new Bitrix24 account and immediately connect it to your branch network. Any administrator of the main Bitrix24 can disconnect branch accounts.
Despite the fact that branches are connected in a single structure, each branch is a separate Bitrix24, with a separate company structure and separate tools: CRM, feed, tasks, chats, integrations, etc. It allows you to configure the work of each branch separately.
Employees of each branch have access only to the features of their branch and do not see information about other divisions and the parent company.
You can give employees the ability to see all or some of the Bitrix24 companies included in the structure. Add these employees to the Bitrix24 branches they need to see.
The following options are available in the branch menu:
Copy address


Invite employees


Employees


Structure


Disconnect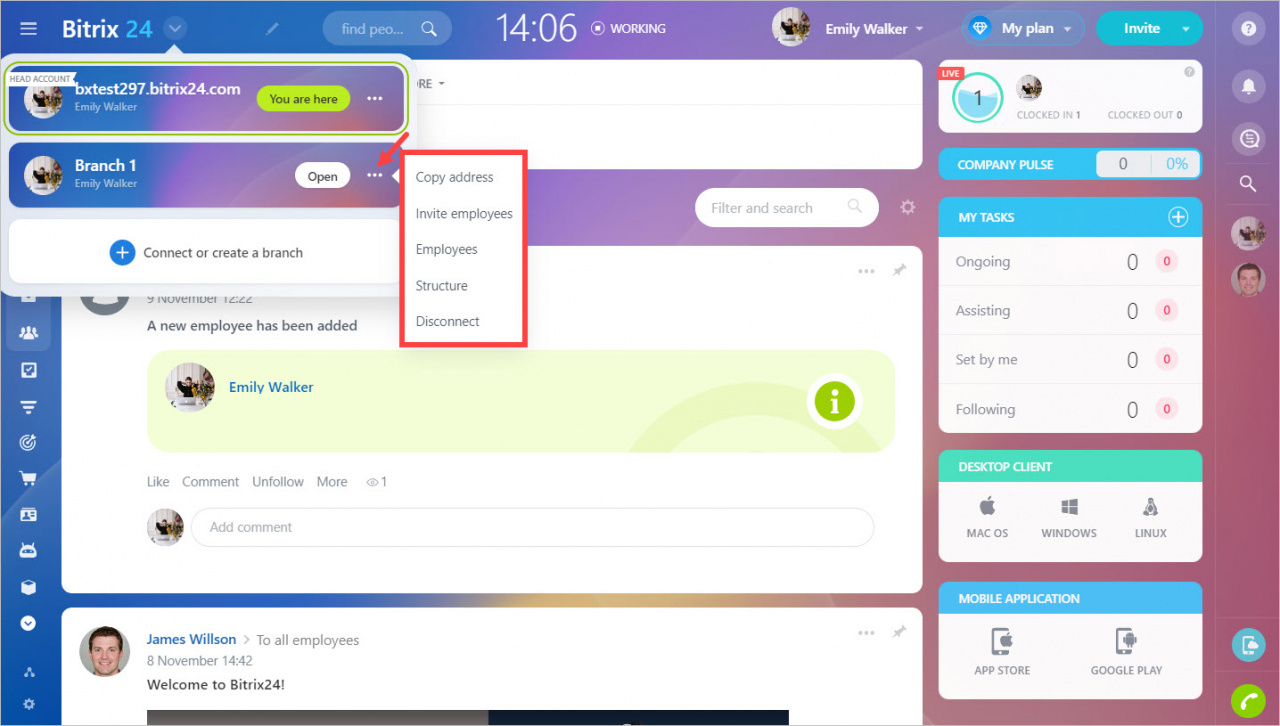 Later, we will expand the list of features available for branches.
Read also: