You can create a new Bitrix24 and immediately connect it to the branch network of your company.
Only a Bitrix24 administrator with the Enterprise plan can connect a new Bitrix24 to the company branch network. In this case, such a Bitrix24 account becomes the main one, and the one to be connected becomes a branch.
In the main Bitrix24 widget, click the Connect create a branch button.
Click the Create button.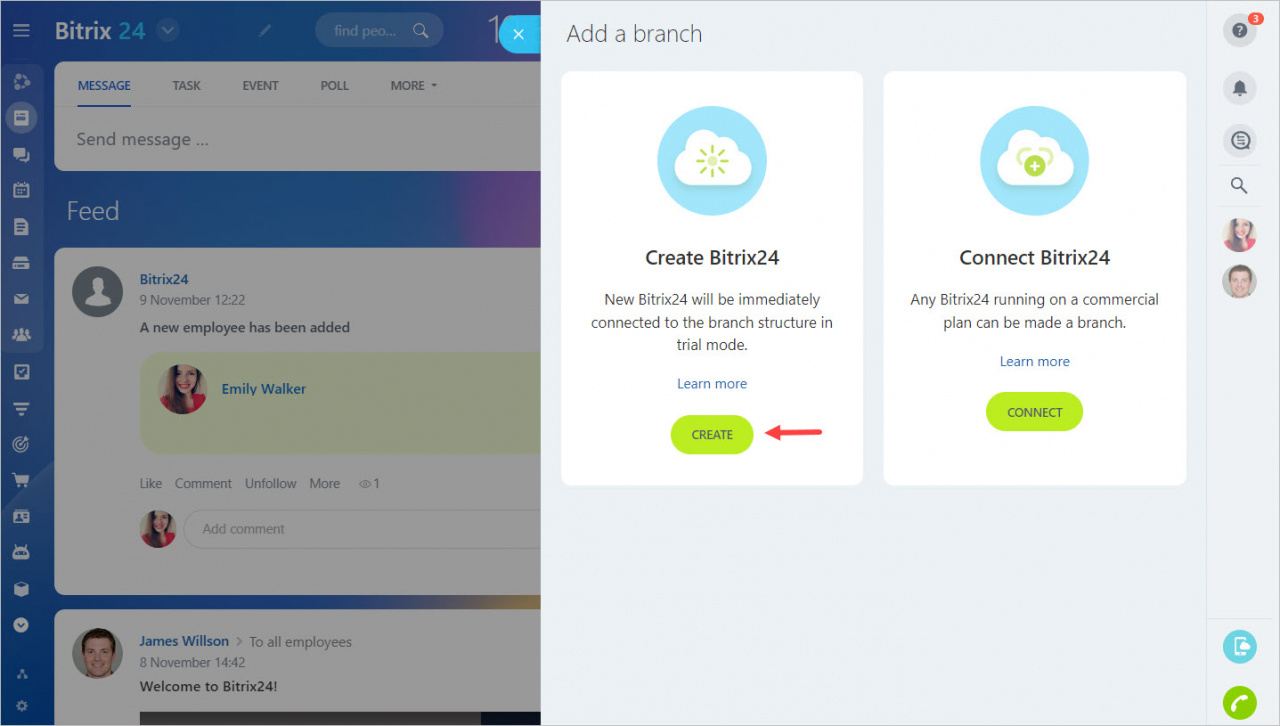 Create a new Bitrix24 account on the Bitrix24.Network page.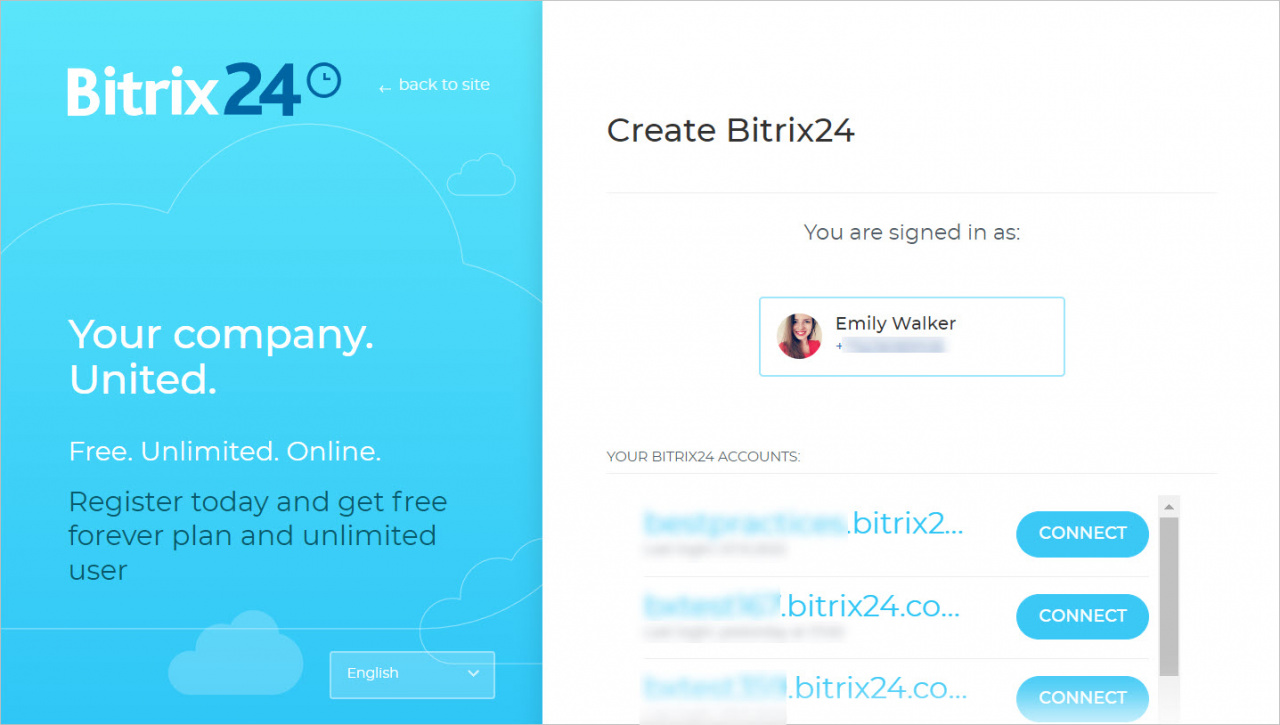 The new Bitrix24 will be immediately connected to the branch network of your company and transferred to the test mode for 15 days. During this period, you need to update this branch to any paid plan.
If you don't upgrade a branch to a paid plan within 15 days, that branch will be blocked. To unblock it, you will need to either disconnect it from the branch network or upgrade it to a paid plan.
You can find a connected branch in the widget.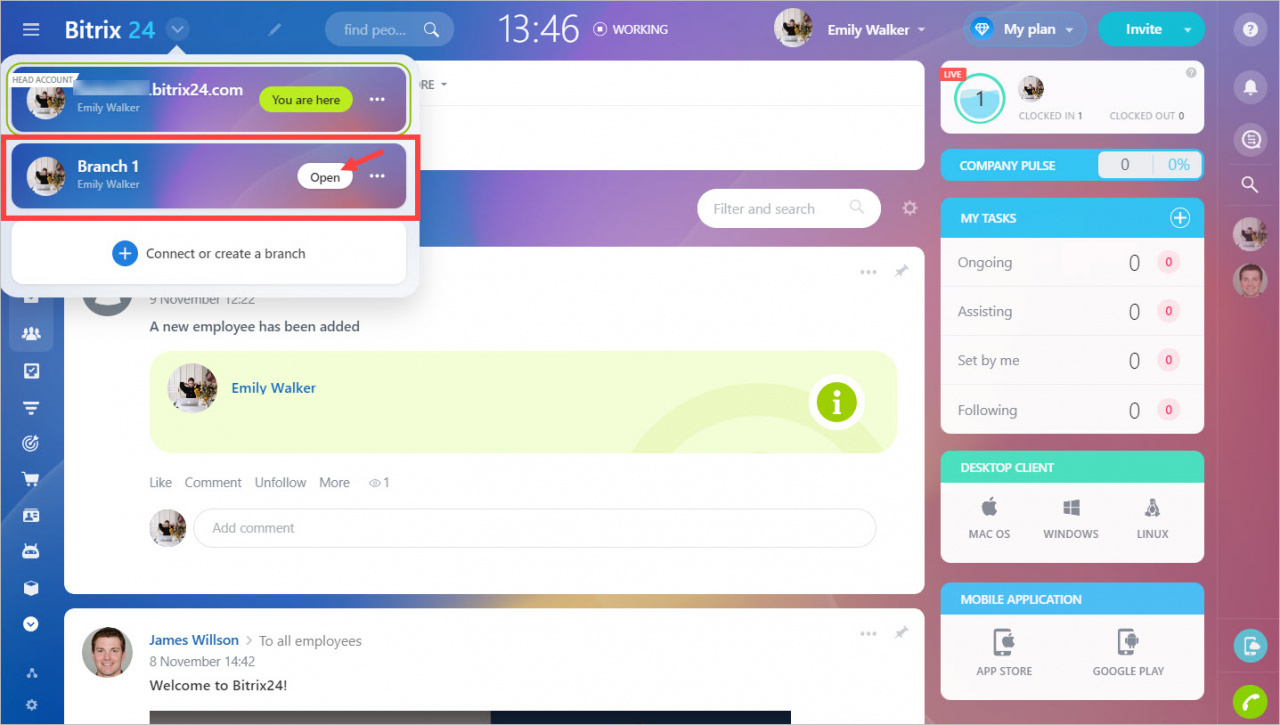 Read also: