Are you considering to try out Bitrix24 comprehensive suite of collaboration tools? We have a solution just for you. Make the switch from Slack with no effort using our API-based data migration solution.
You can install Slack data migration from Bitrix24.Market just like that. No additional setup is required.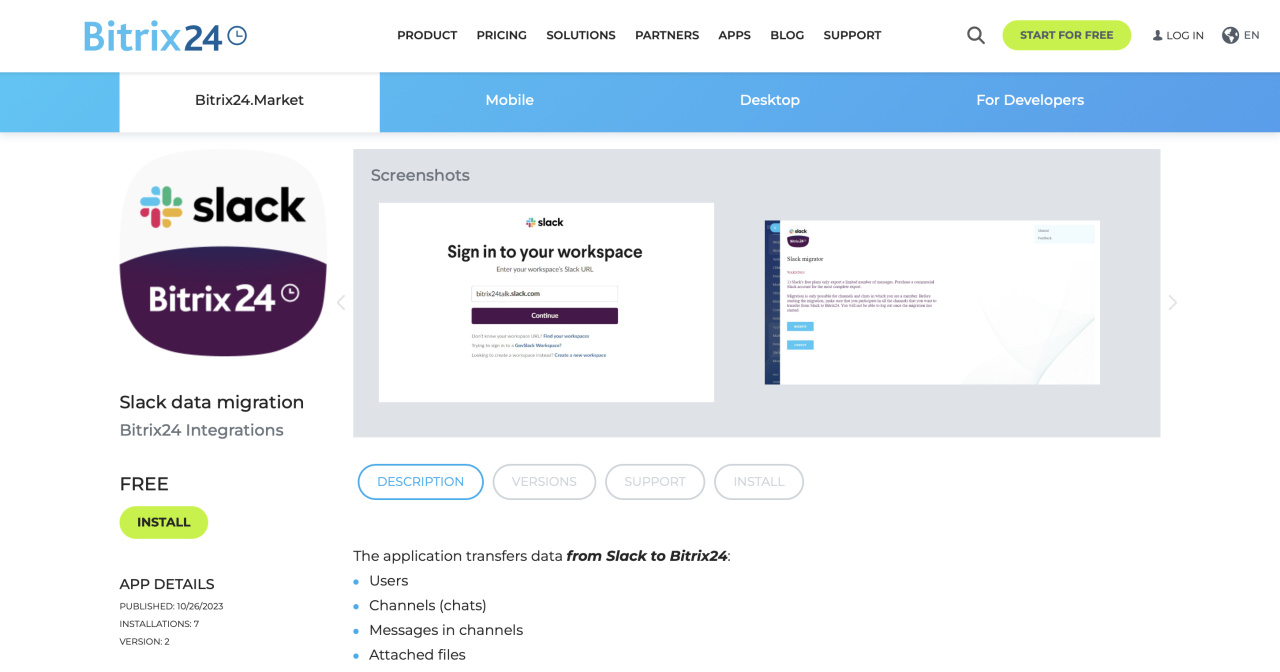 The application will help you to transfer following items:

Users

Channels (chats)

Chat messages

Attached files (in chats & channels)

Things to consider prior to migration
:
User credentials used to authorize in the app define which channels (chats) are transferred. If you are not a chat member, the chat won't be imported to Bitrix24.
Private chats of other users won't be migrated at all due to Slack privacy precautions.

Migration is a one-way process designed to transfer all present data. You cannot transfer data partially.
The app does not have built-in duplicate control tools.
Slack data migration is currently in

public beta testing. Some features and enhancements are yet a work-in-progress.

If you have queries, doubts or any suggestions, kindly fill out the feedback form for us to make the solution better.