There is a wide range of possibilities for importing different kinds of data as .CSV files to Bitrix24.
In addition, you can migrate from other systems to Bitrix24 using apps from the Bitrix24.Market. These apps help you to transfer your databases to Bitrix24 CRM quickly and easily.
View available apps in this section - Migration Applications.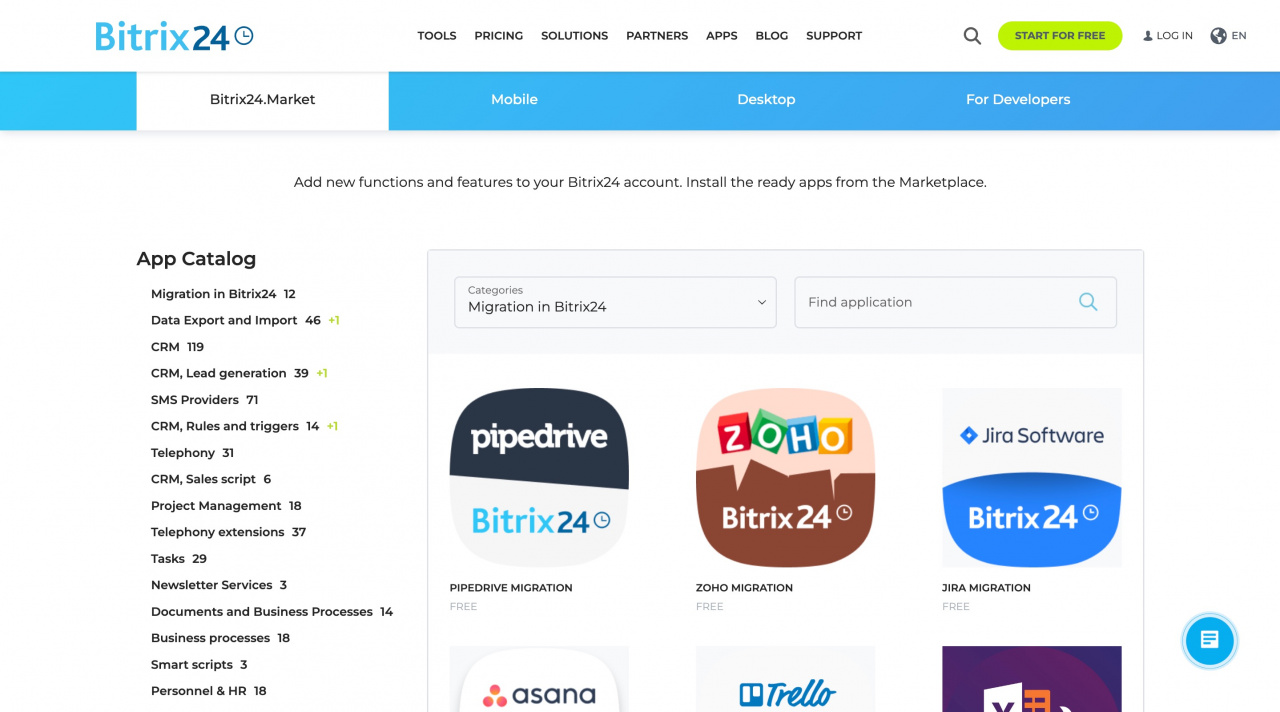 Or click CRM > Settings > CRM Settings > Bitrix24.Market > Migrate from other CRM: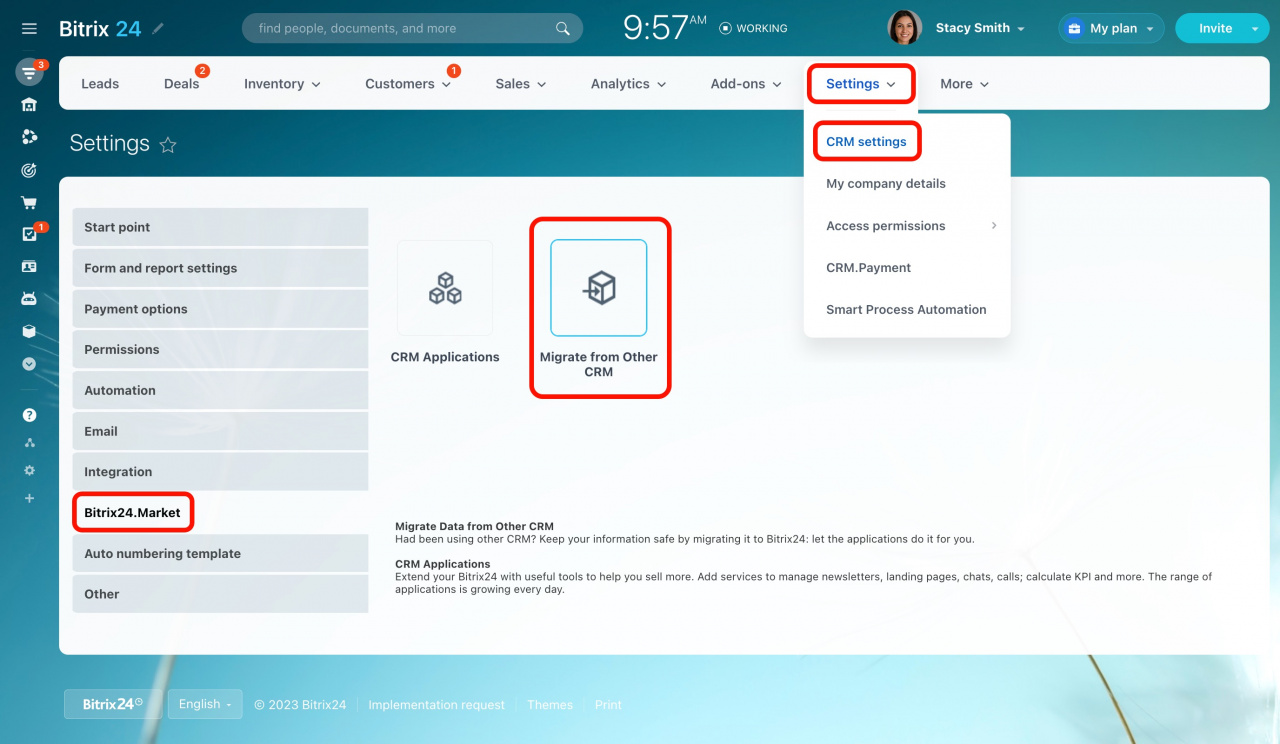 Please note
that by default only administrators can install applications, unless you
grant regular users or user groups such a permission
.
However, regular users can view information about applications and make a decision on installing an app. Bitrix24 account administrator will get a request for the chosen app installation.
This will surely be helpful for new Bitrix24 users who strive to keep their customer base and take advantage of all the available features of Bitrix24 CRM.