Important! Since October 31st, 2019, Microsoft doesn't support registering new Skype bots. Skype bots registered prior to this date will remain active.
Connect Microsoft Bot Framework to Bitrix24 Open Channel to receive messages from your clients from Skype and other supported sources (Slack, Twilio, Kik, GroupMe, SMS, e-mail, etc.) wtih your Bitrix24.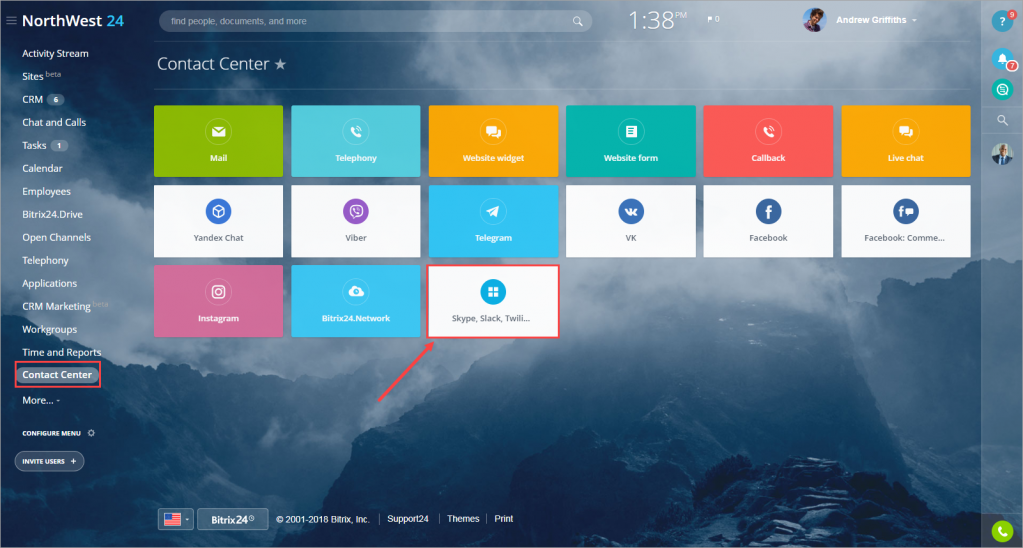 Select the open channel that you want to connect Skype, Slack, Twilio, etc. with and click Connect.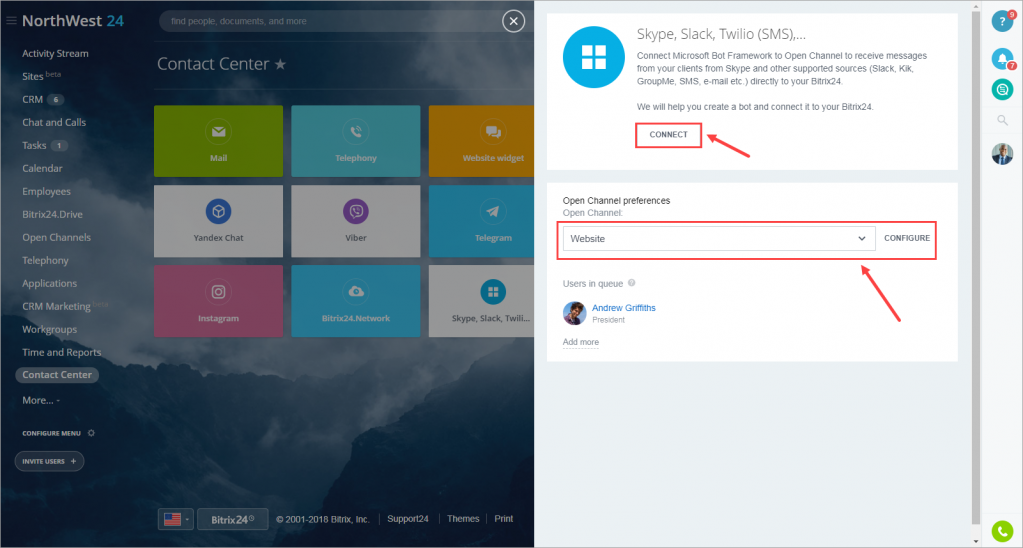 In the opened form, you need to fill in the following fields:
Messaging endpoint - you'll need to copy this address and paste it to the corresponding field in bot settings.

You will get the other three parameters while creating a bot in Microsoft Azure.

Bot ID (Bot handle)
App ID (Microsoft App ID)
App secret password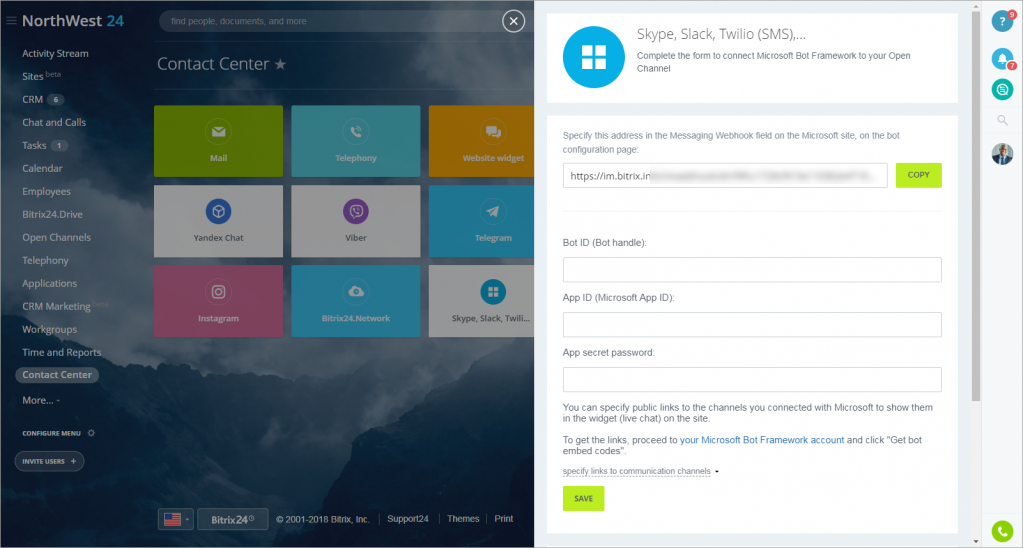 Create a new bot


You need to have a Microsoft Account to work in Microsoft Azure. If you don't have one, create it.
Open Microsoft Azure homepage > enter bot to the search bar > click Bot Services.

Then create a free Microsoft Azure account if you don't have one.

To create a free Microsoft Azure account, you need to enter your phone number and credit card number. When you create an account, the verification amount is deducted, but don't worry, it'll be repaid soon.


Contact Microsoft Azure Support to find out how much is the verification amount in your region.

After creating Microsoft Azure account, you can create a new bot. Just fill out the form and click Create.

Bot name - your clients will see this name in their contact list.
Location - select the zone in which your bot will work.
Pricing tier - there are two options F0 and S1. We recommend selecting F0 (the pricing tier can be changed later).
Messaging endpoint - paste the address from the Open Channel settings.

When deployment is finished, click Notifications > Go to resource. In the Channels section, click Skype logo.

Click Settings > copy Bot handle and Microsoft App ID and paste it to corresponding fields in Open Channel settings. Then click Manage.

Now you have all the information needed to connect this bot to Bitrix24 Open Channel.

Click Save


Connect Skype with Bitrix24 Open Channel


After connecting Microsoft Bot Framework with your Bitrix24, you can connect Skype.
Select Skype and copy the link (only the link, not the whole code).

Paste the copied link to the corresponding field.

Save settings
Likewise, you can connect other channels of Microsoft Bot Framework with your Bitrix24: Slack, Kik, GroupMe, Twilio (SMS), Office365 email, Telegram and Facebook Messenger.


Publish bot


We recommend you to publish your bot, so that your clients could find it by name. Otherwise, this bot will be available via special link only and for the first 100 clients.
Open Microsoft Azure page > click Channels > Edit.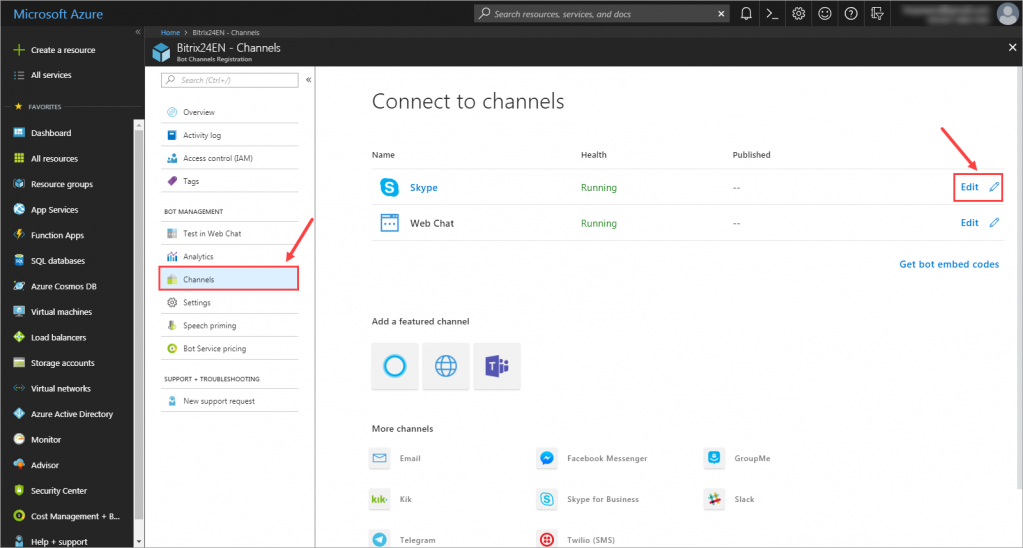 Fill in all the required fields in Publish section and follow the instructions provided by Microsoft Azure.


How it works


Your customer clicks Skype button in website widget.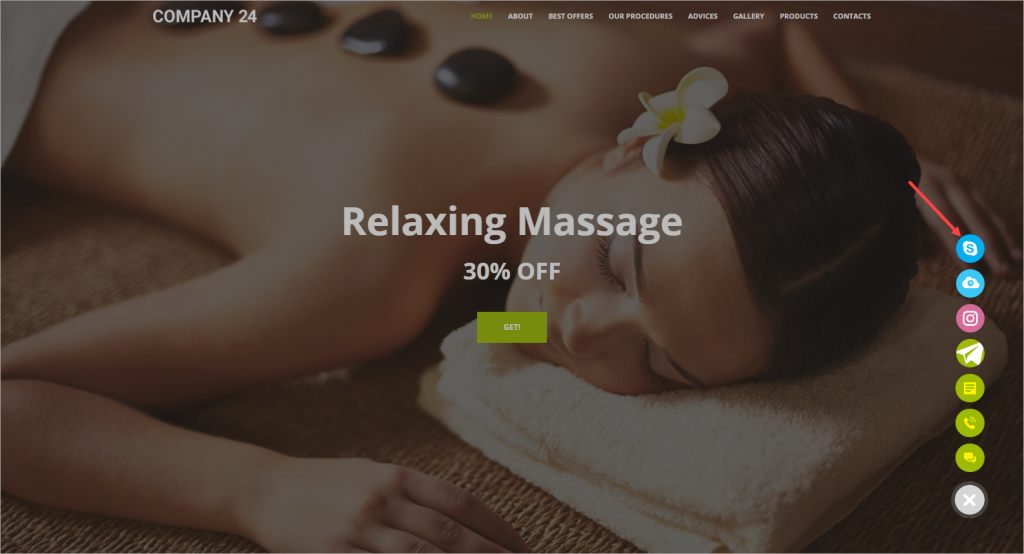 The client adds your bot to his/her Skype contact list.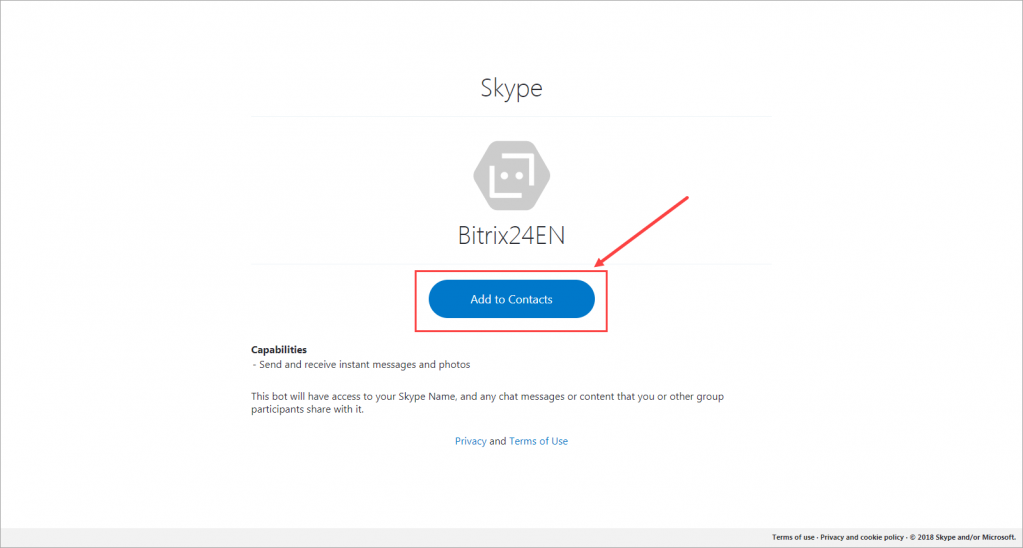 Then your client can send you a message via Skype.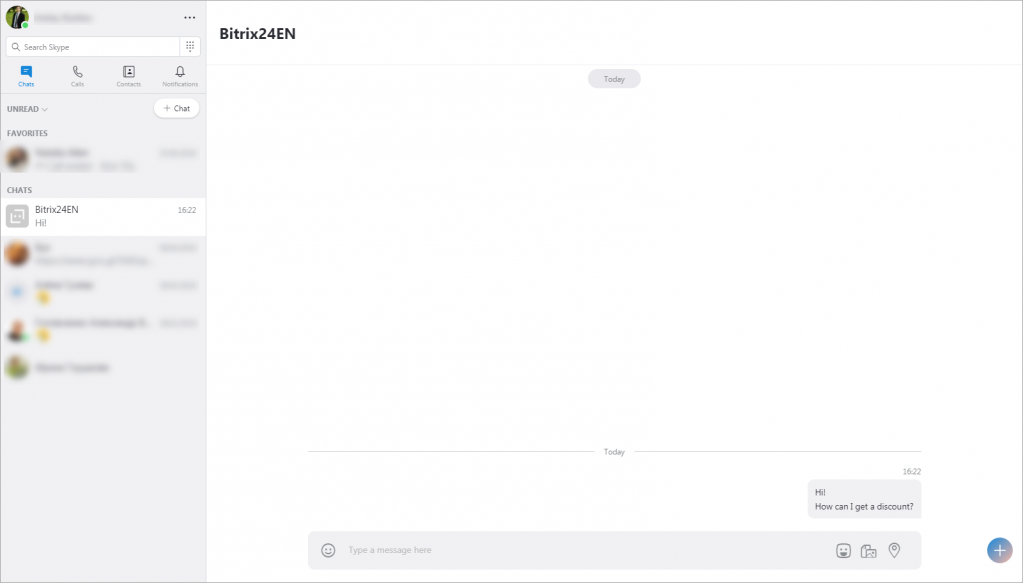 You get this message in Bitrix24 Messenger. If there is no such a client in your CRM database, the new lead/contact is created.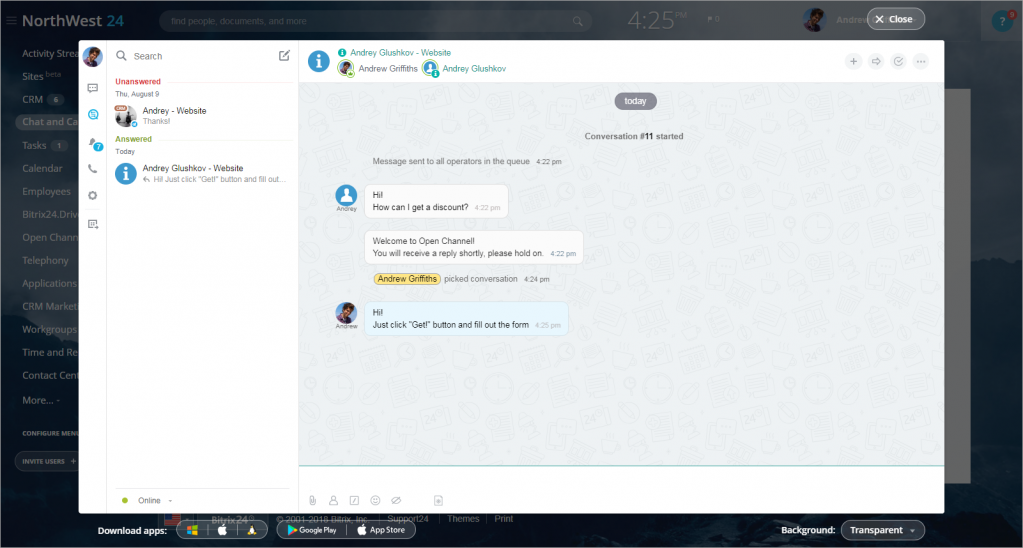 Recommended articles