You can connect Viber with Bitrix24 and get customers' messages in Bitrix24 Chat. Create a new Viber account or connect an existing account via Viber bot.
To do that, click Contact center > Viber.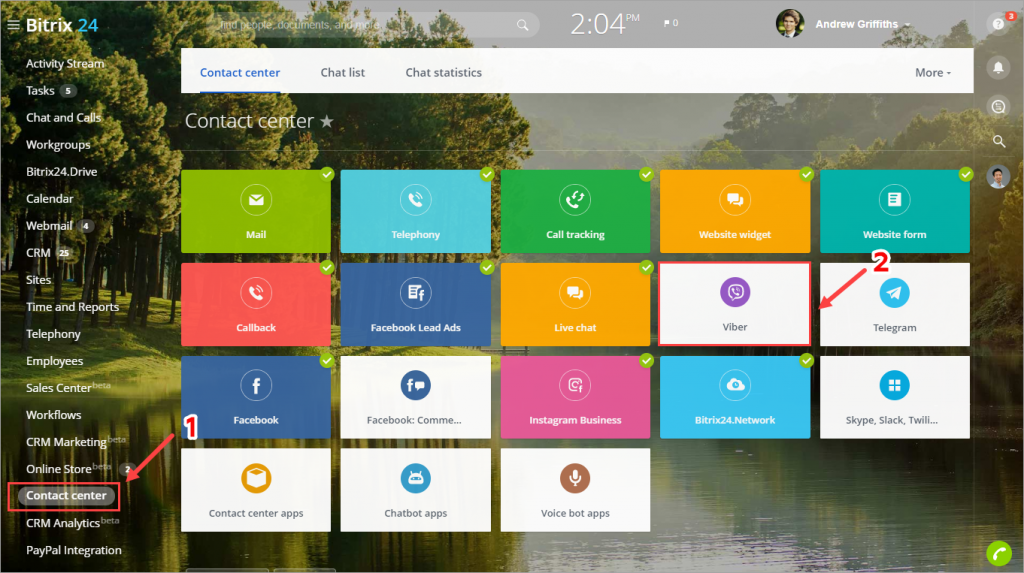 Follow these steps to connect your Viber with Bitrix24 open channel.
Create Viber bot
Create a partner account.

If you already have a partner account, just log in and skip this step.

Enter your phone number that will be used for a partner account. Your clients won't see this number.
You will get a message with a verification code in the Viber mobile app. Enter this code.
Enter your email address and password.

Fill out the form.
How it works
Your client clicks a website widget and sends you a message via Viber.
You get this message in Bitrix24 Chat. If the customer is not found in CRM, a new lead is created. The conversation is saved to a corresponding CRM form.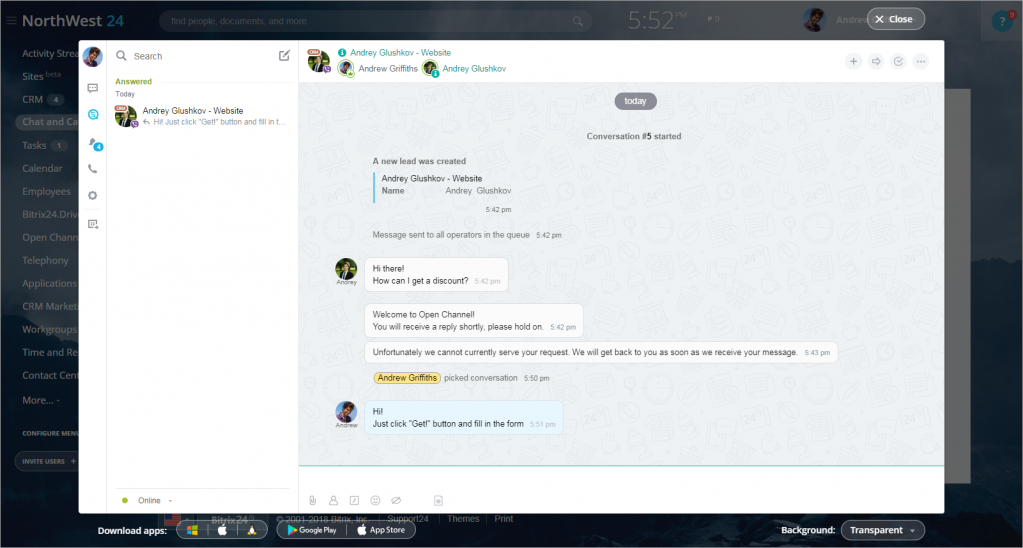 Viber doesn't pass the client's phone number when you communicate with this client. You can get the client's phone number saved to CRM only if he/she sends a message containing the phone number.
Recommended articles