Connect your company's Instagram Direct to the Bitrix24 Open Channel.
From Bitrix24, you can reply to Instagram Direct messages, show product photos and send links. The entire communication history will be saved directly in the CRM deal card.
You can accept payments for orders in Instagram Direct. Generate a CRM.Payments link and send it to the clients. They can immediately pay online in the most convenient way or choose to pay in cash to the courier.
All Instagram channel connections occur through the business Instagram account and the public Facebook page.
Create a public Facebook page
To connect Instagram, you should have a public Facebook page.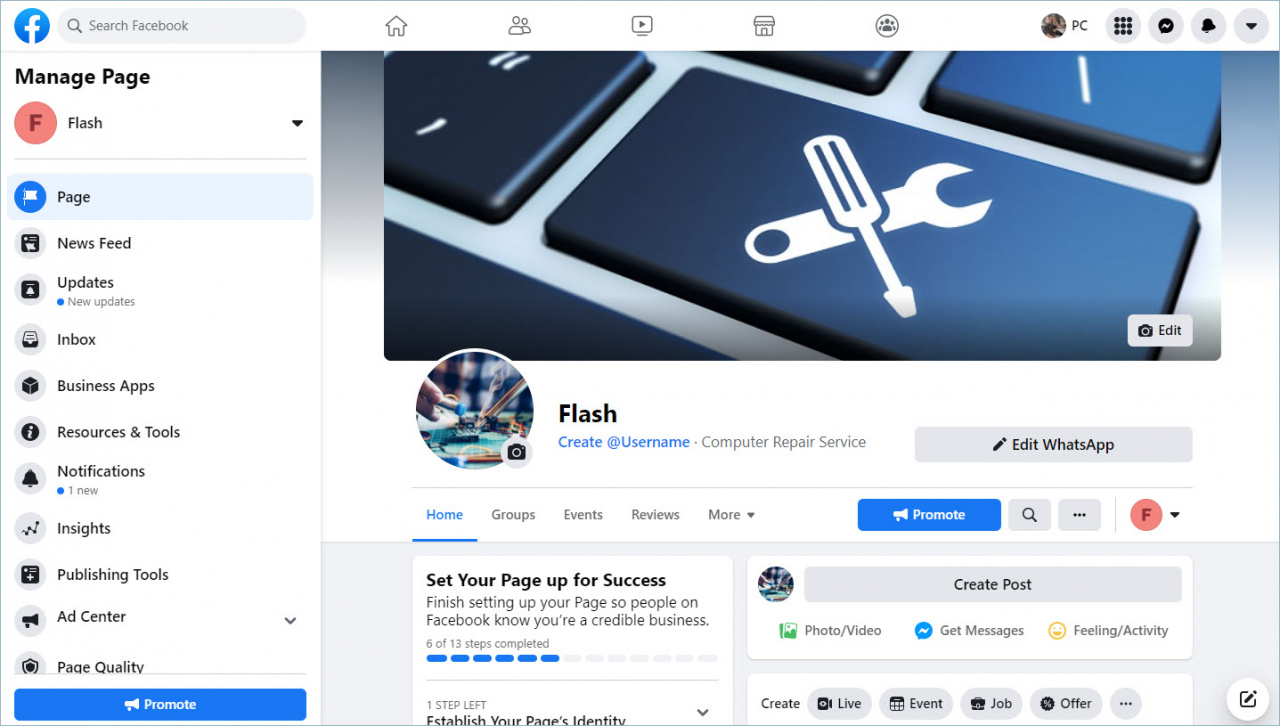 The public page is created directly from the user's account.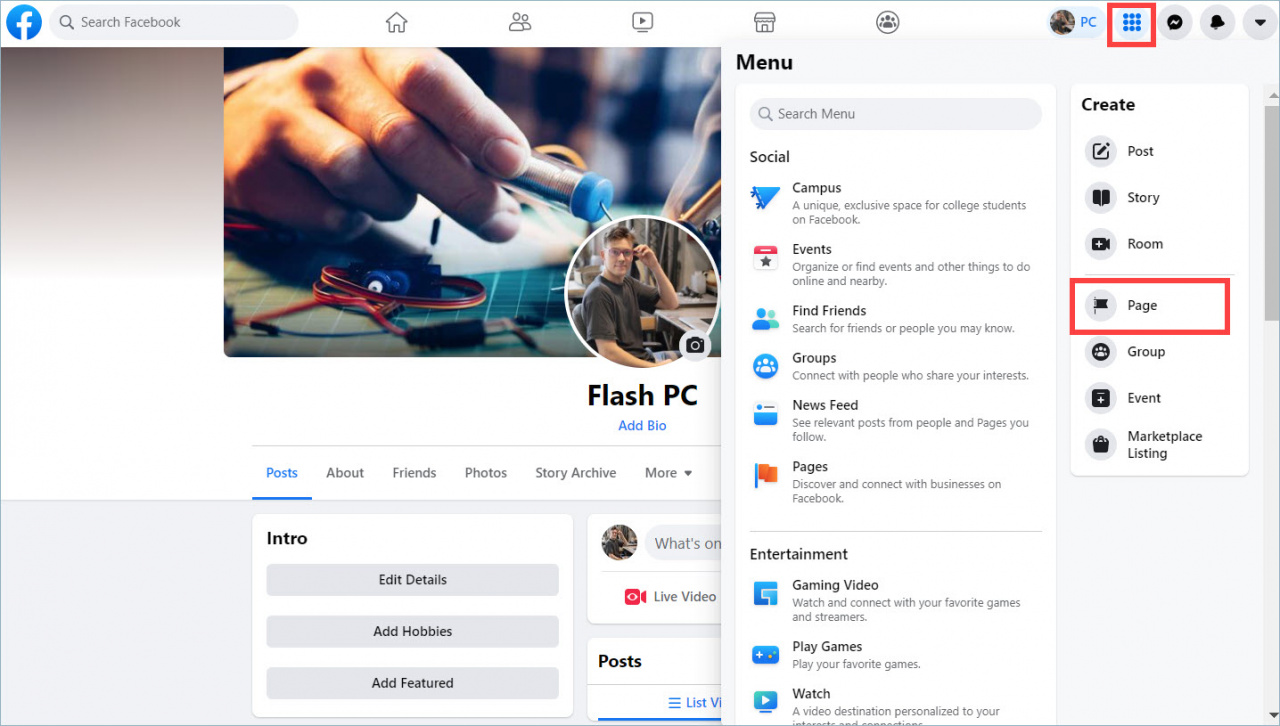 Read more about Facebook page creation in the
article
.
Connect your Instagram account to a public Facebook page
Before connecting your Instagram account to your Facebook page, make sure that your Instagram account is
personal
.
Read more about page status in the
artticle
.
Then go to Public Page Settings.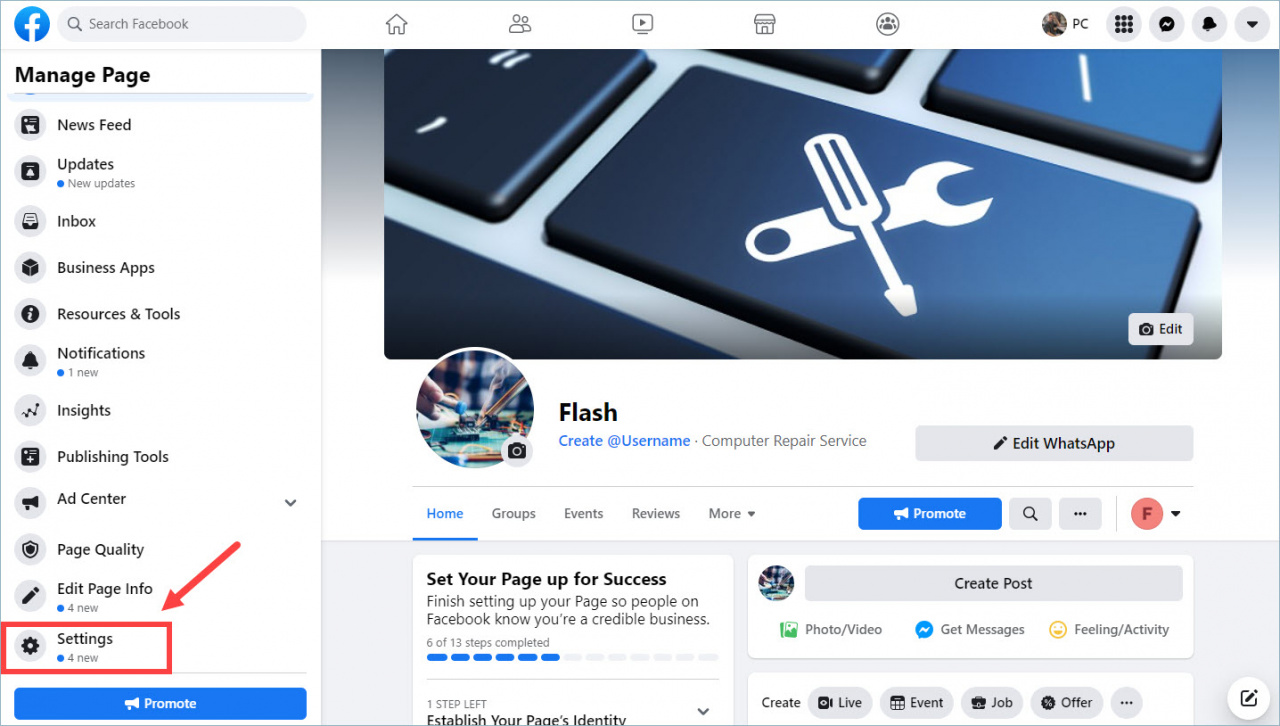 In the Instagram tab, click Connect account.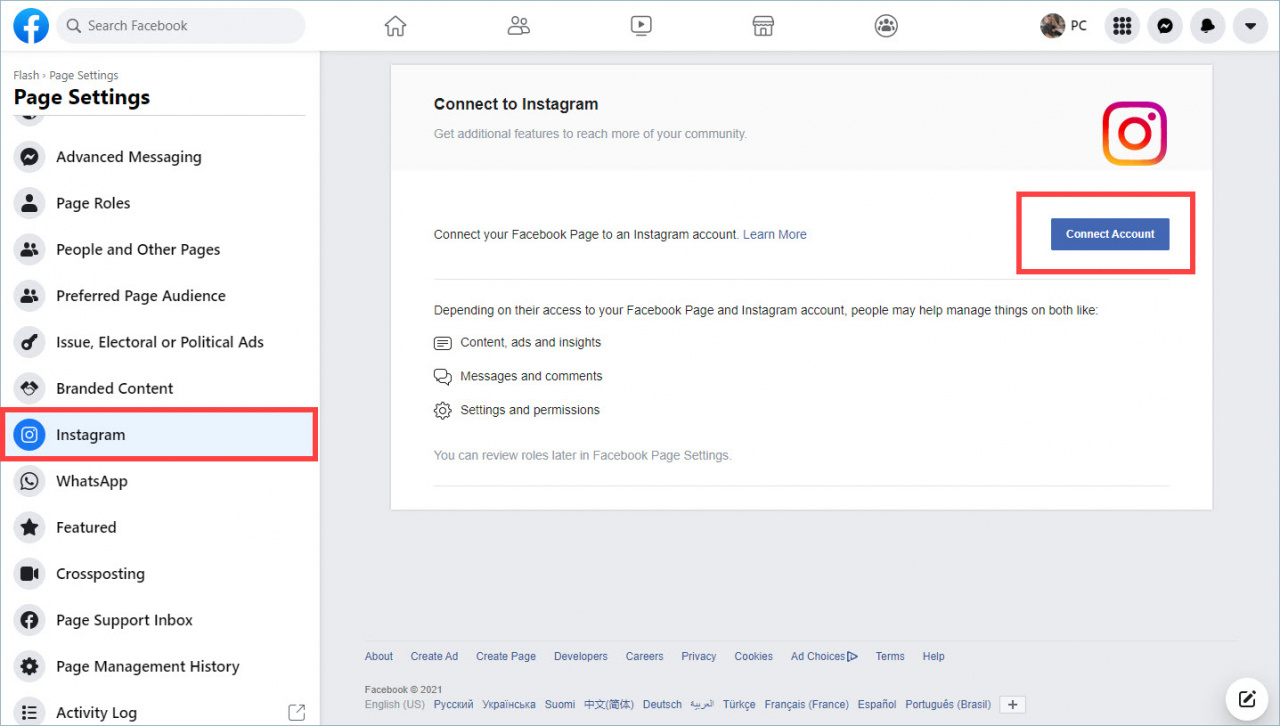 Make sure that the option Allow access to Instagram messages in Inbox is turned on.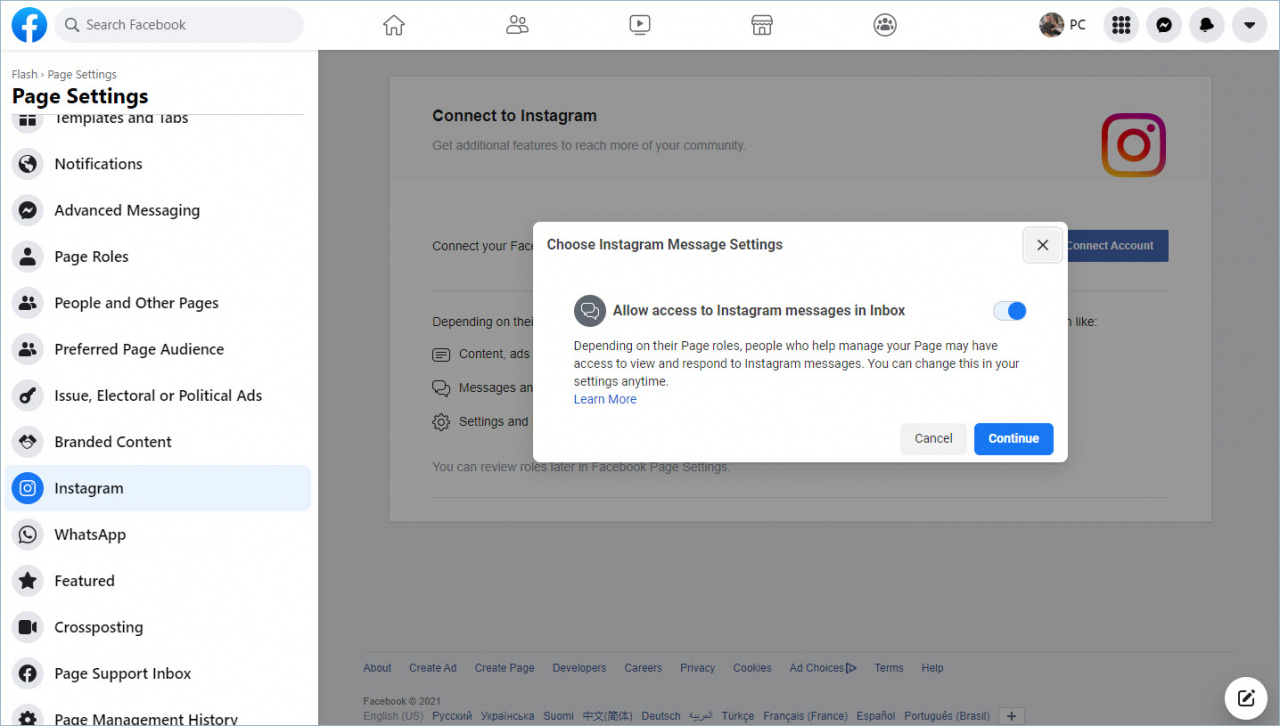 Instagram Direct messages will not be delivered without this option. If you have connected Instagram before and are not sure if this option is enabled, you can check it in the mobile app: Settings - Privacy - Messages - Allow access to messages.

Once you authorize your Facebook Instagram account, it will be automatically converted to a business account. If necessary, you can sync contact information from your Instagram profile.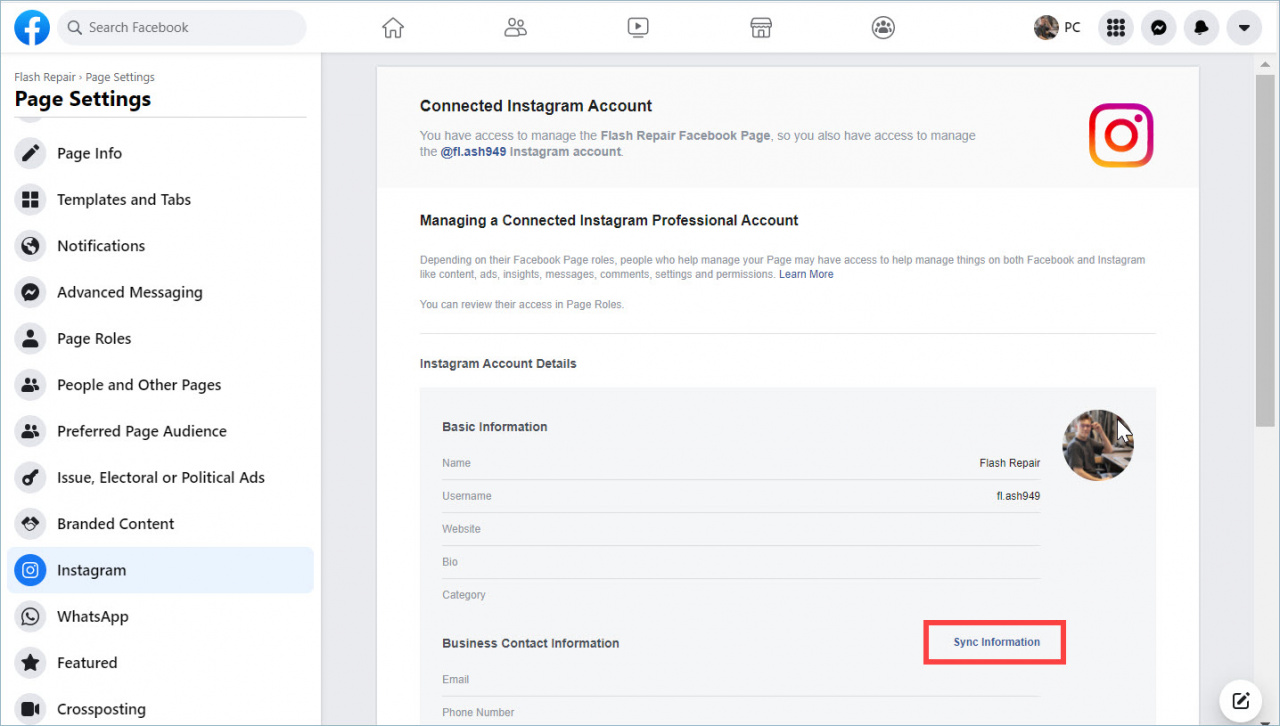 One Instagram account can be connected to one public Facebook page, i.e. you cannot connect the Instagram account to another public Facebook page until you disconnect it from the current one.
Connecting an Instagram business account in Bitrix24
You can connect your Instagram to the Bitrix24 Open Channel.
You should be logged in with a public Facebook page administrator account.
In the Contact Center, go to the Instagram Direct connection.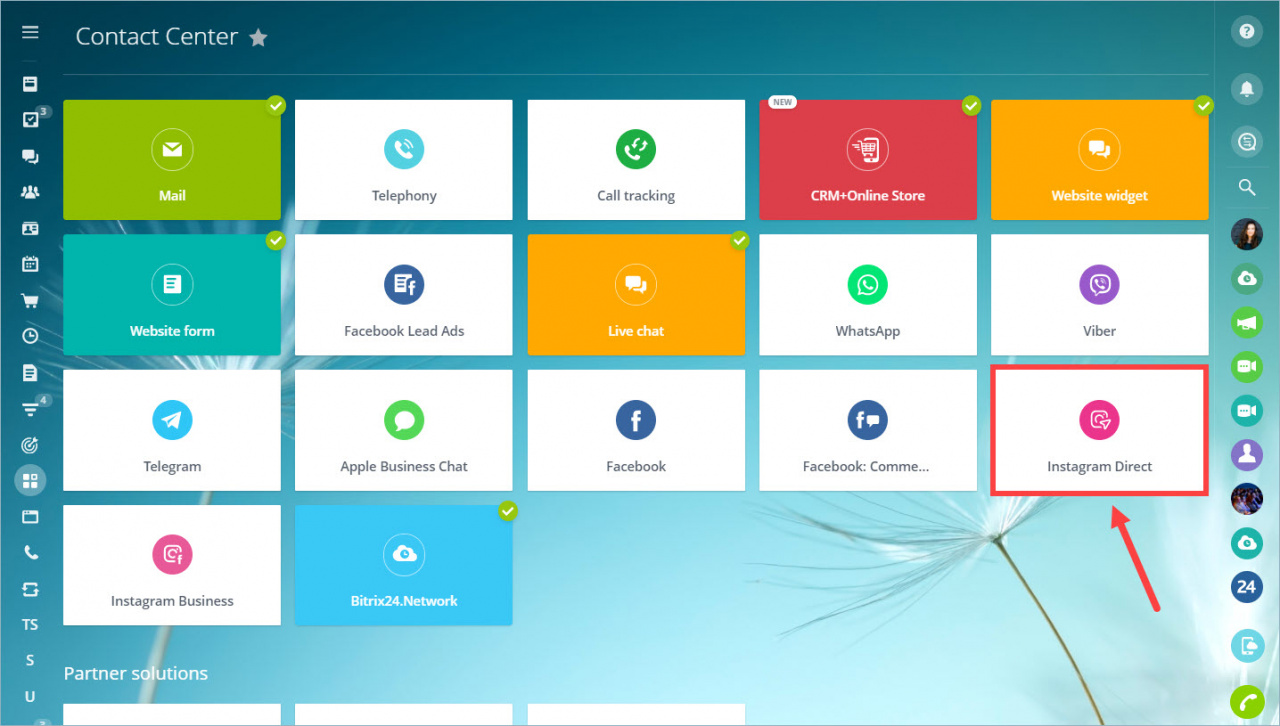 In the connection, select the open channel. Then click Connect.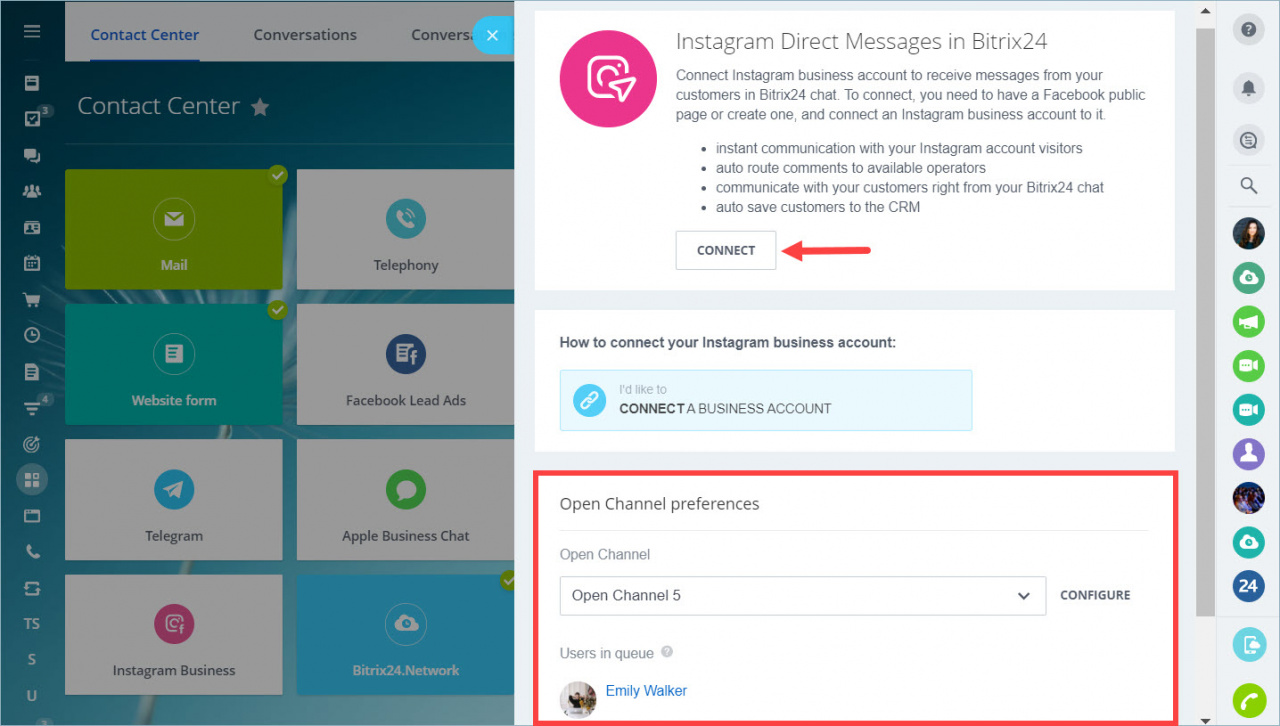 Click Log in.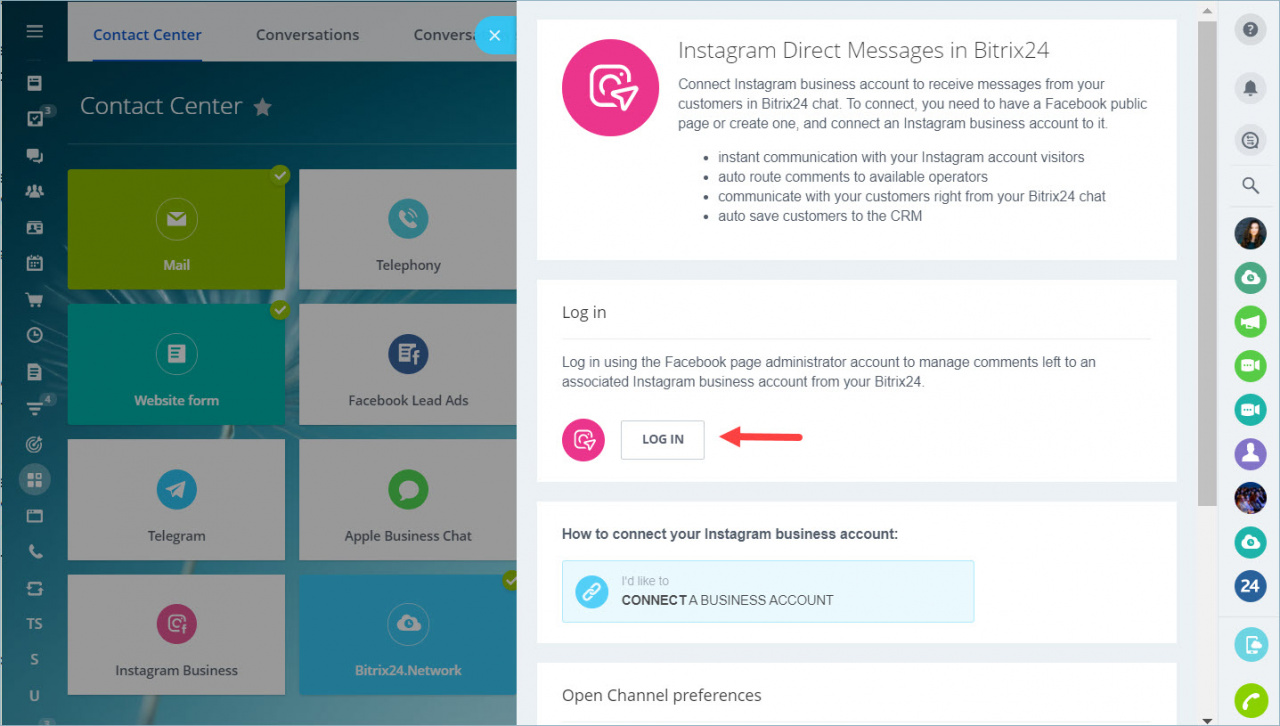 Choose an Instagram business account that is connected to a Facebook public page.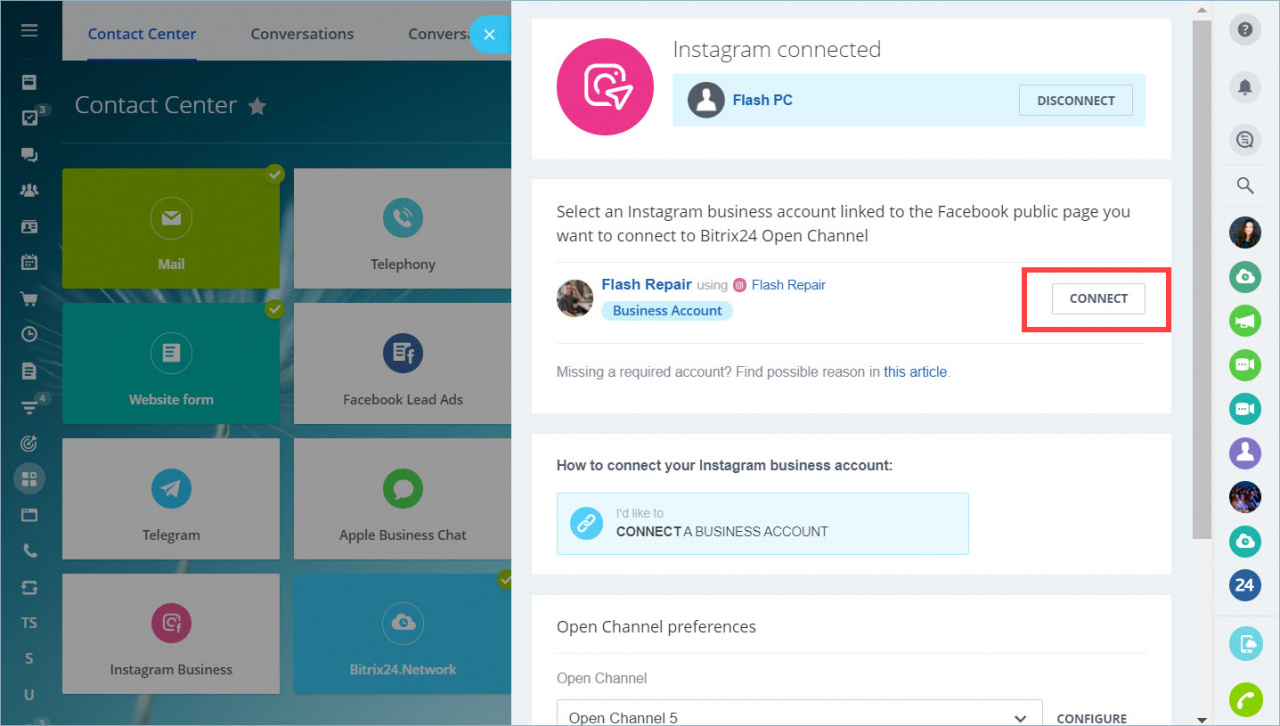 Everything is ready.
How it works
Customers come to you on Instagram and write a Direct message.
Your company manager responds to this message in the Bitrix24 chat. Clients from Instagram will be saved in the CRM.
Features of connecting an Instagram channel for business:
This channel only works with Instagram Direct messages. If you need to work with comments to Instagram posts, you need to connect an additional Instagram channel for business.
The operator should reply to the client's messages in Instagram Direct within 24 hours after the last message of the client. After 24 hours, the operator's messages will not be delivered to the client.
Authorization as a user lasts only 60 days. If you do not change the connection settings, the chat will continue to work. But to change the settings after the 60 days period expires, you need to reauthorize the administrator of the public Facebook page.
To connect Open Channels in Bitrix24 On-Premise version, you need to make preliminary server and module settings of the portal.
To solve Instagram channel connection errors, read the following
article
.