You can accept payment when having a conversation with a client. Generate a payment link and send it to the Open Channel chat.
For example, you have a clothing online store and get a message from a client who wants to buy a specific item.
Click the Start selling button in the chat window.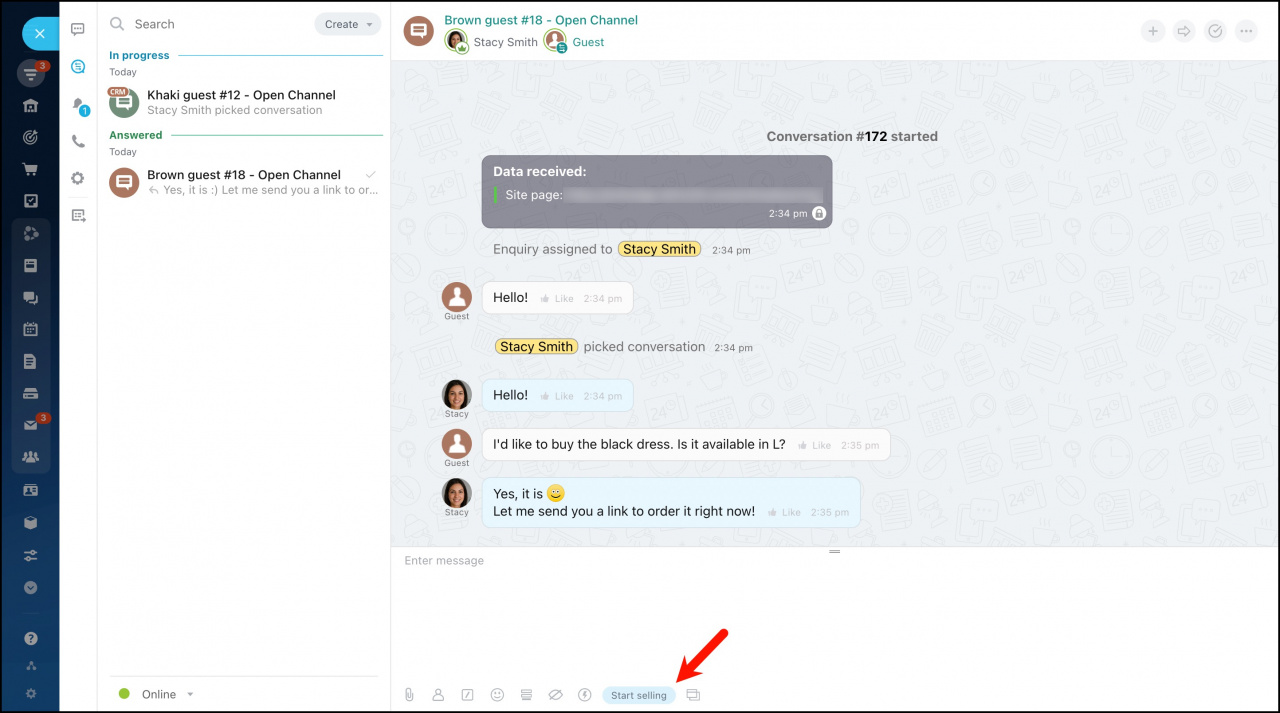 You immediately get to the CRM.Payment and Delivery page.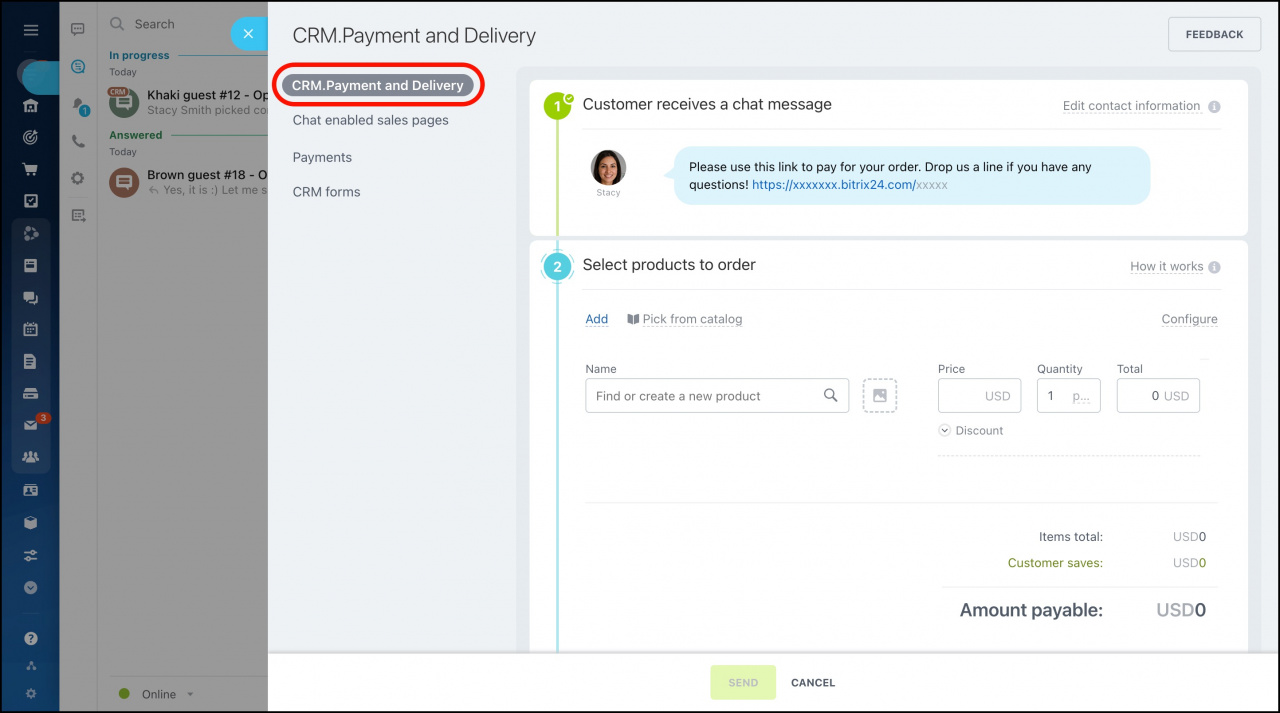 First of all, specify products/services. You can select them from the catalog or create a new one.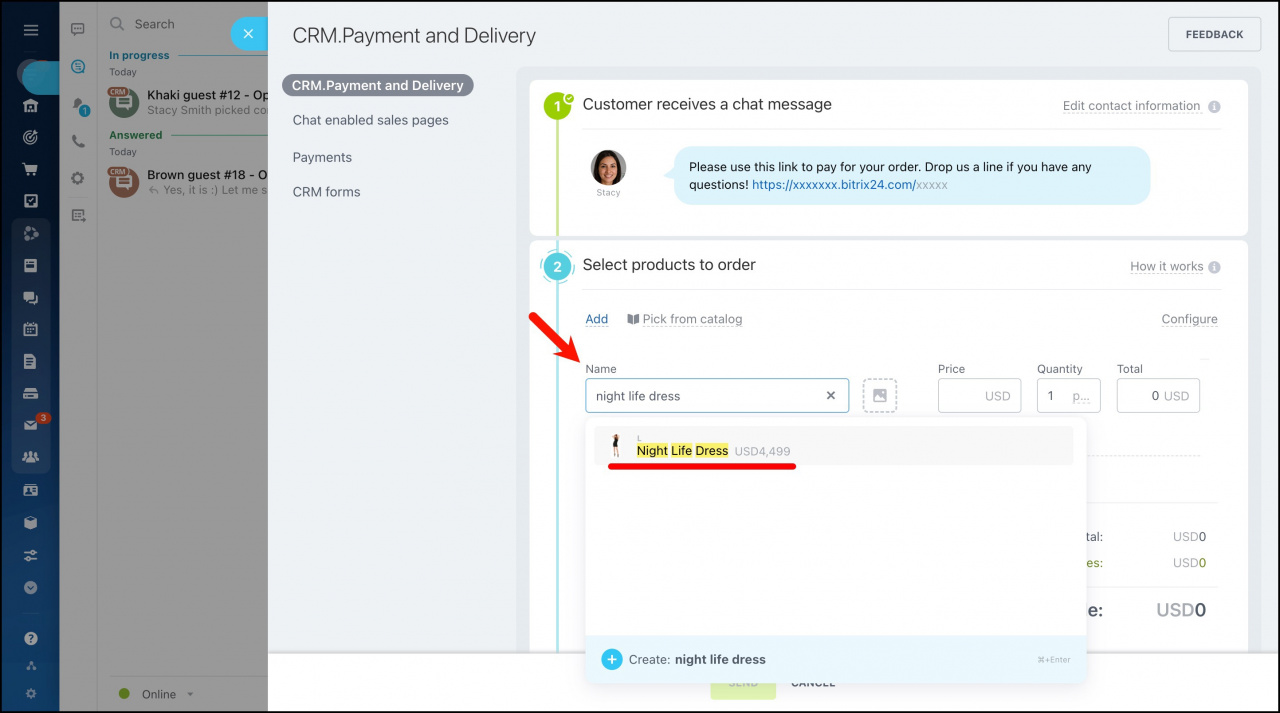 You can add/edit product price, quantity, and unit of measurement.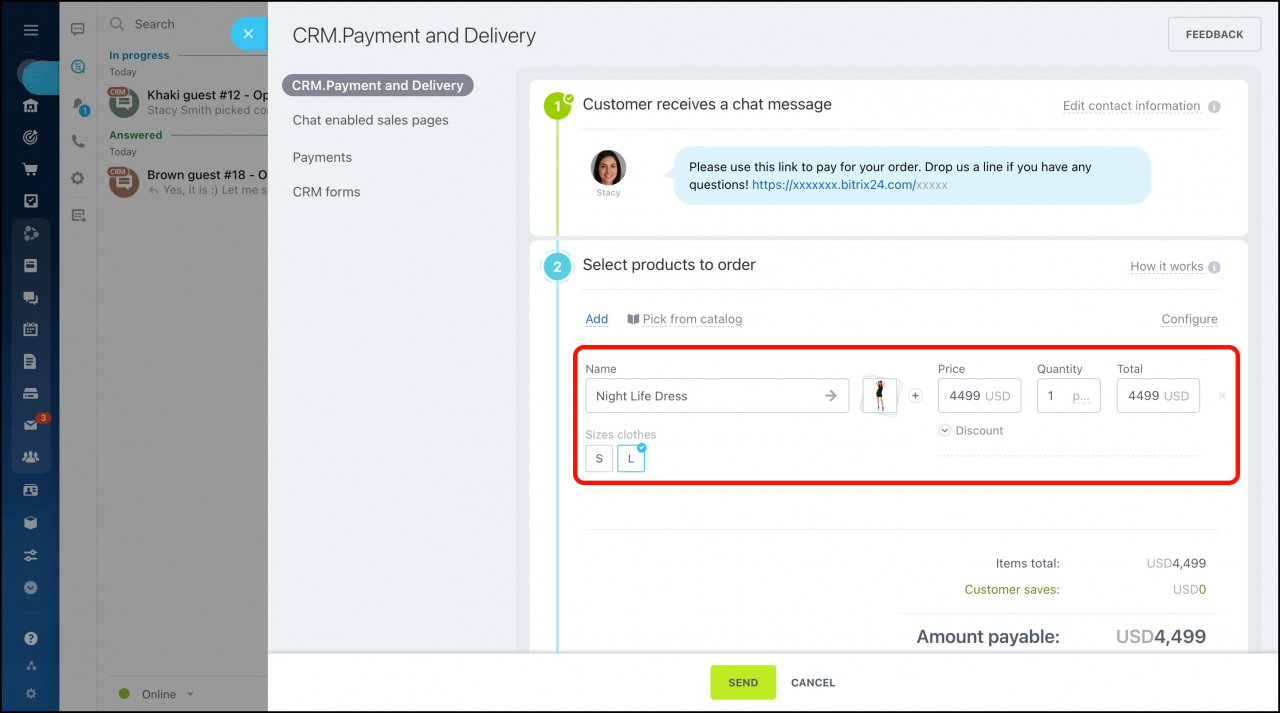 Furthermore, you can add a discount. For example, we'll give a 20% discount on the dress.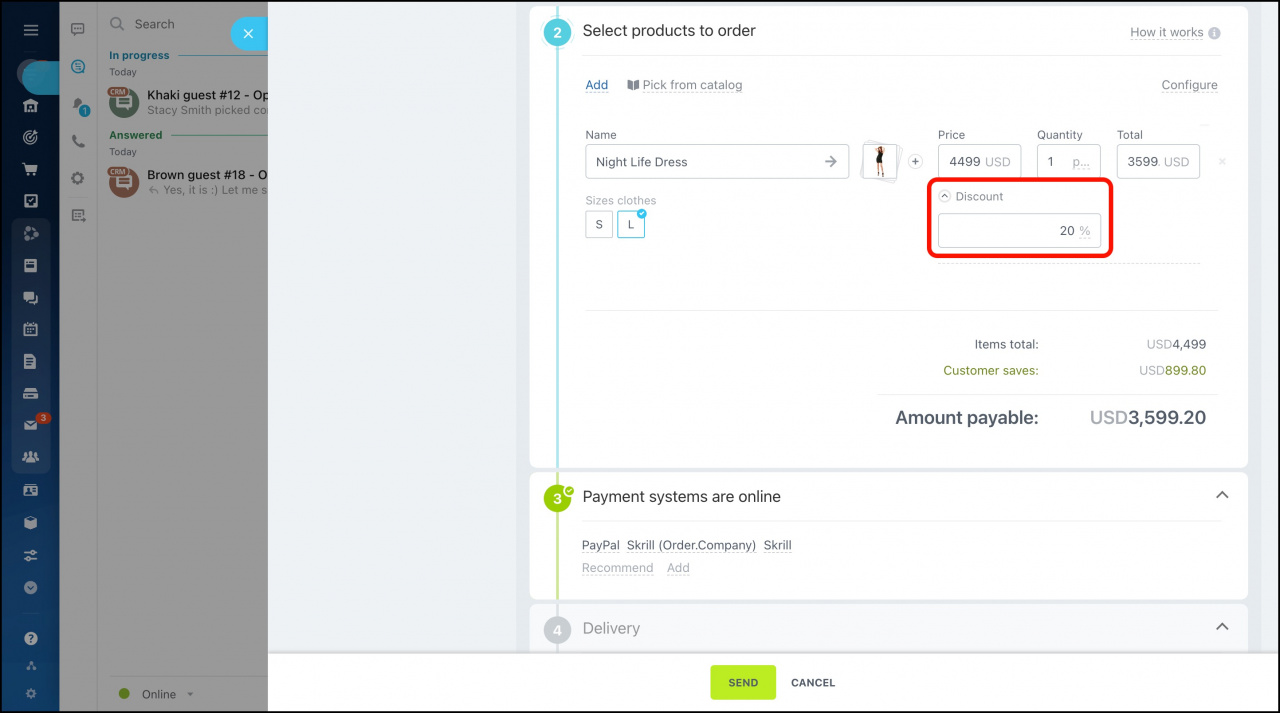 The next step shows the connected payment systems. You can add a new one by clicking the Add button.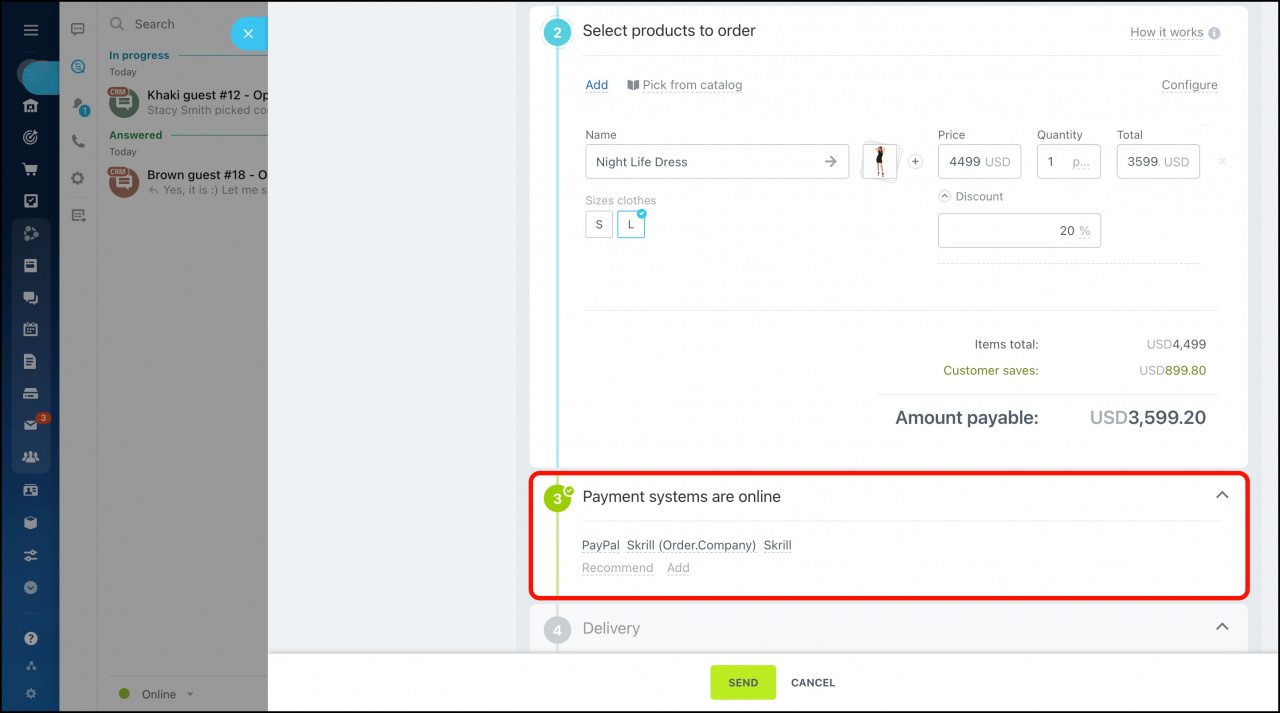 Bitrix24 will automatically create a deal within a payment. You can specify the automatic actions for the stage change. For example, we'll set the Won stage of the deal on the successful payment.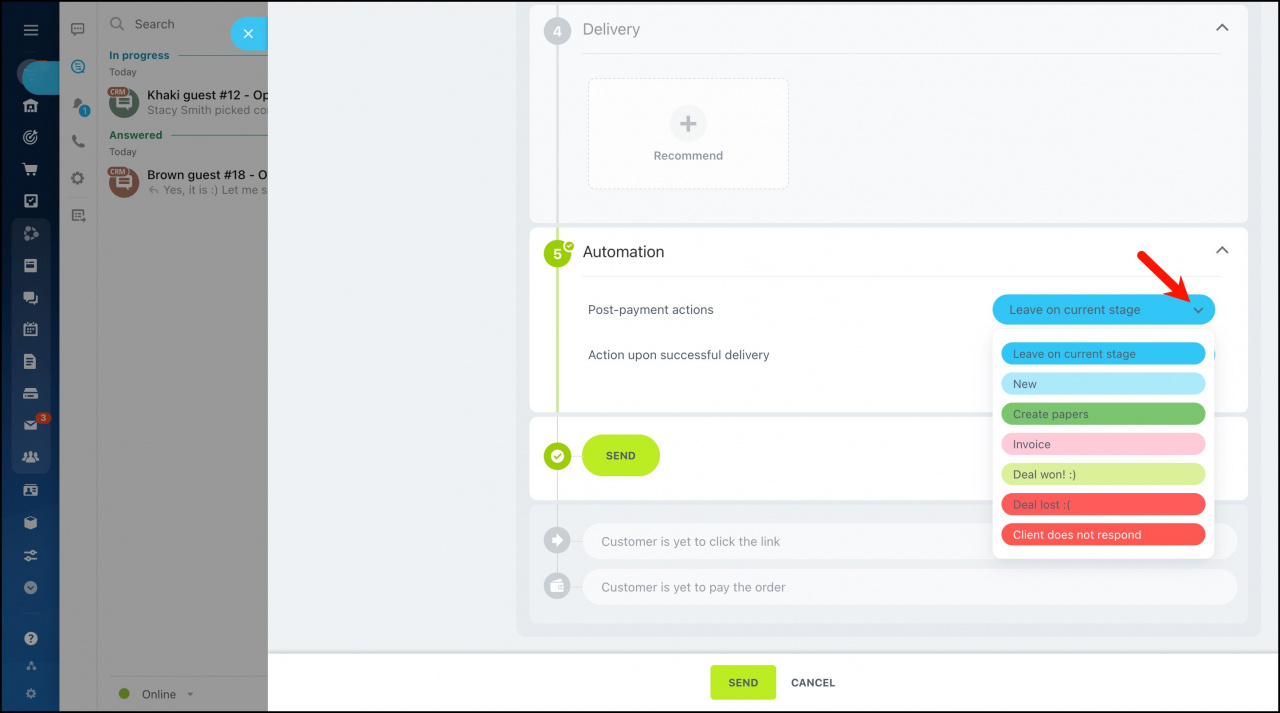 Finally, click Send.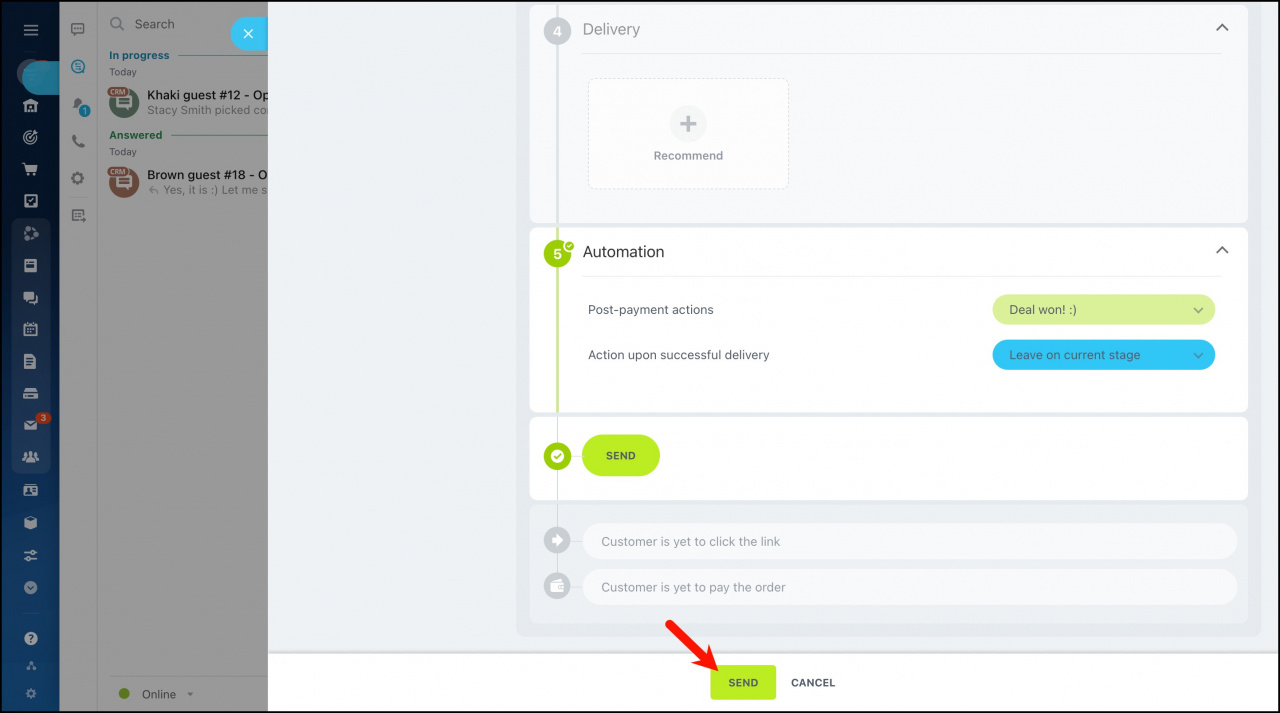 In Bitrix24 chat, you can see the generated link. Also, there are system messages informing you about a new deal and payment.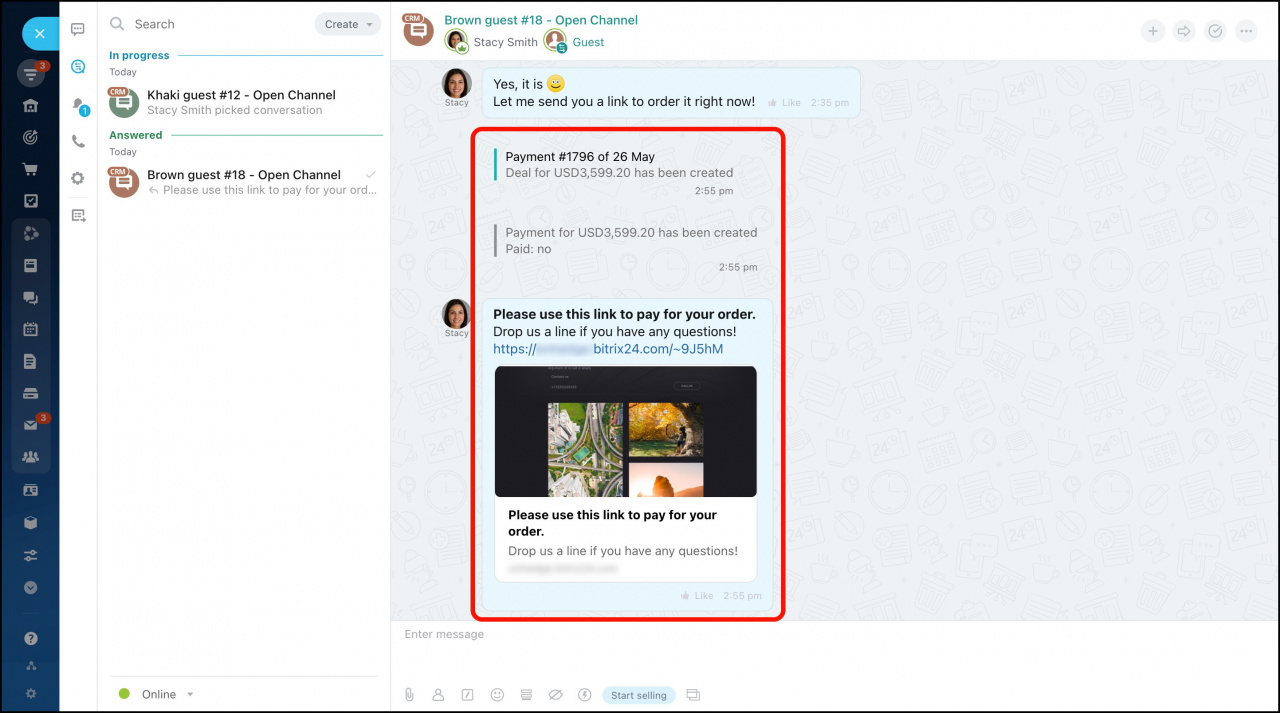 You can open the deal from the chat and check the payment status.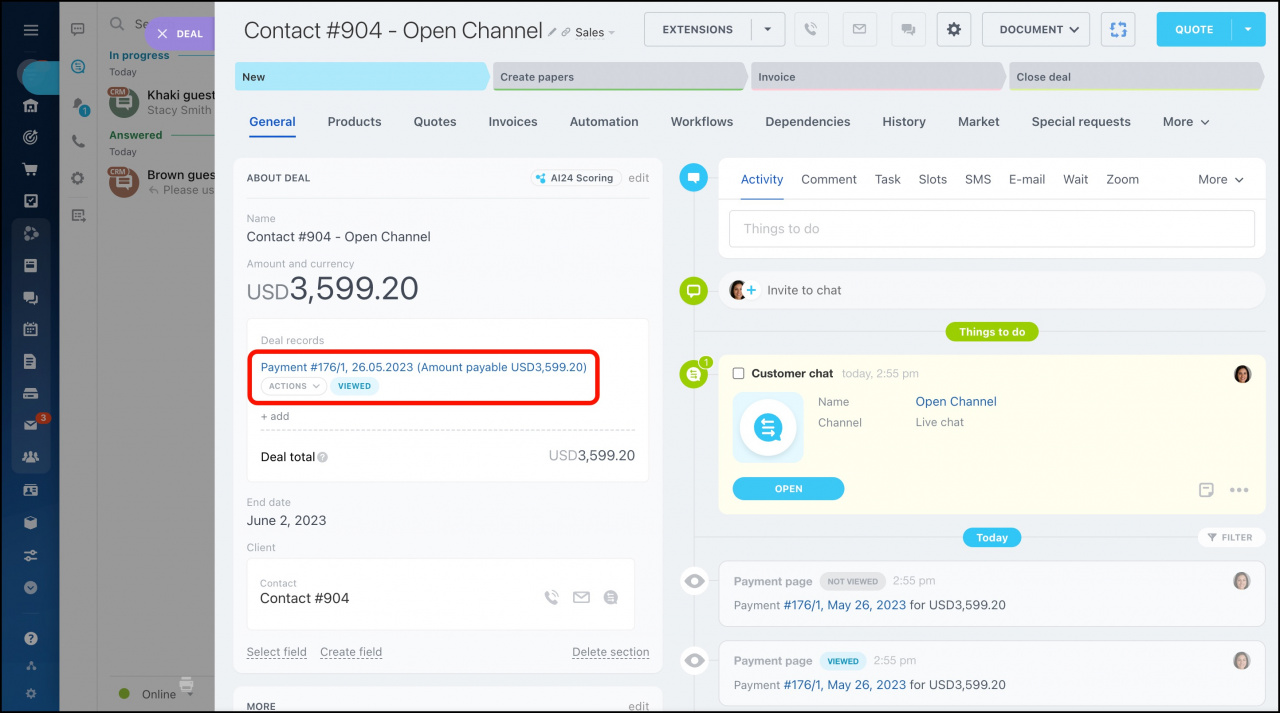 The client follows the link, selects an optimal payment method, and clicks Pay.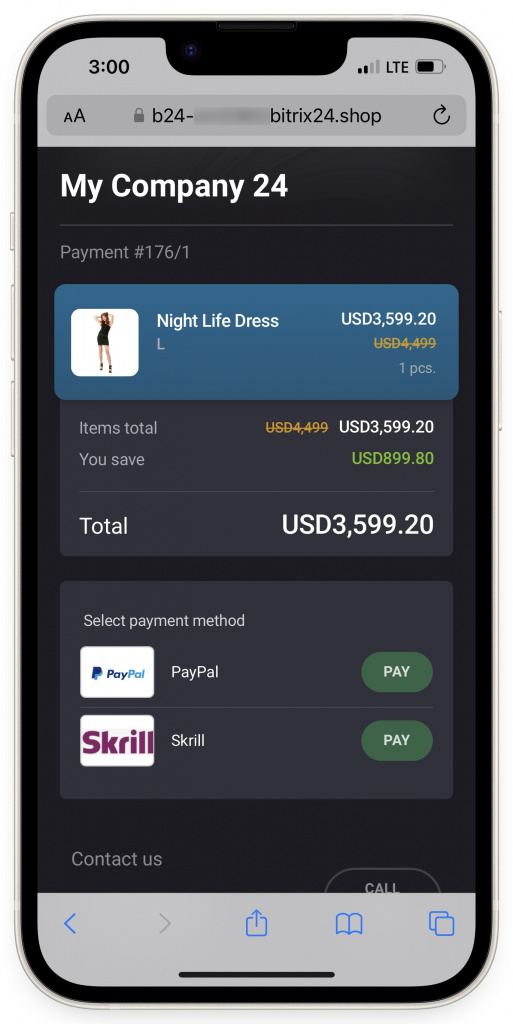 Once the payment goes through, there will be an automatic notification in the chat.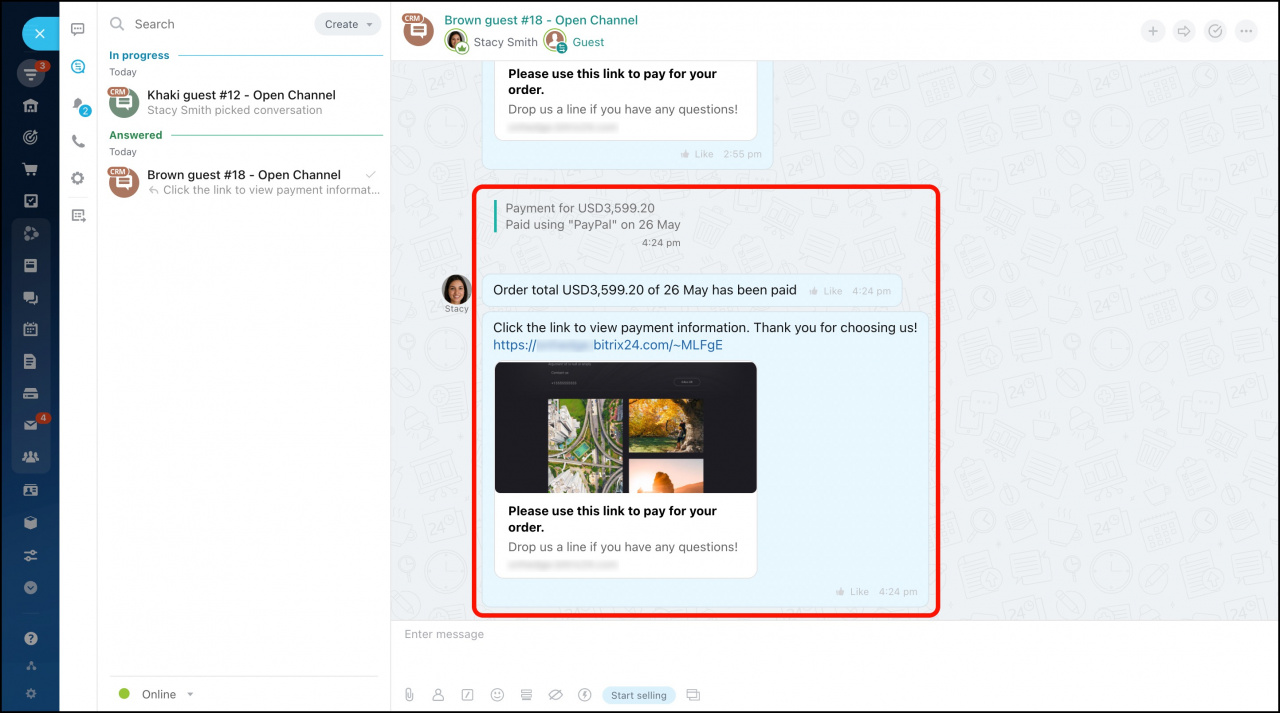 The changes will be displayed in the deal form accordingly.