Most of your clients may ask you all the same questions: Where are you located? How to make a payment? Can I get more information about your company?
It takes some time to type or copy and paste a reply. In Bitrix24, you can select a pre-configured mobile-friendly webpage with the information needed and send it to a client in a few clicks.
For example, you've got a message from your client asking for more details about your company.
Click the Start selling button in the chat to find a page with the required information.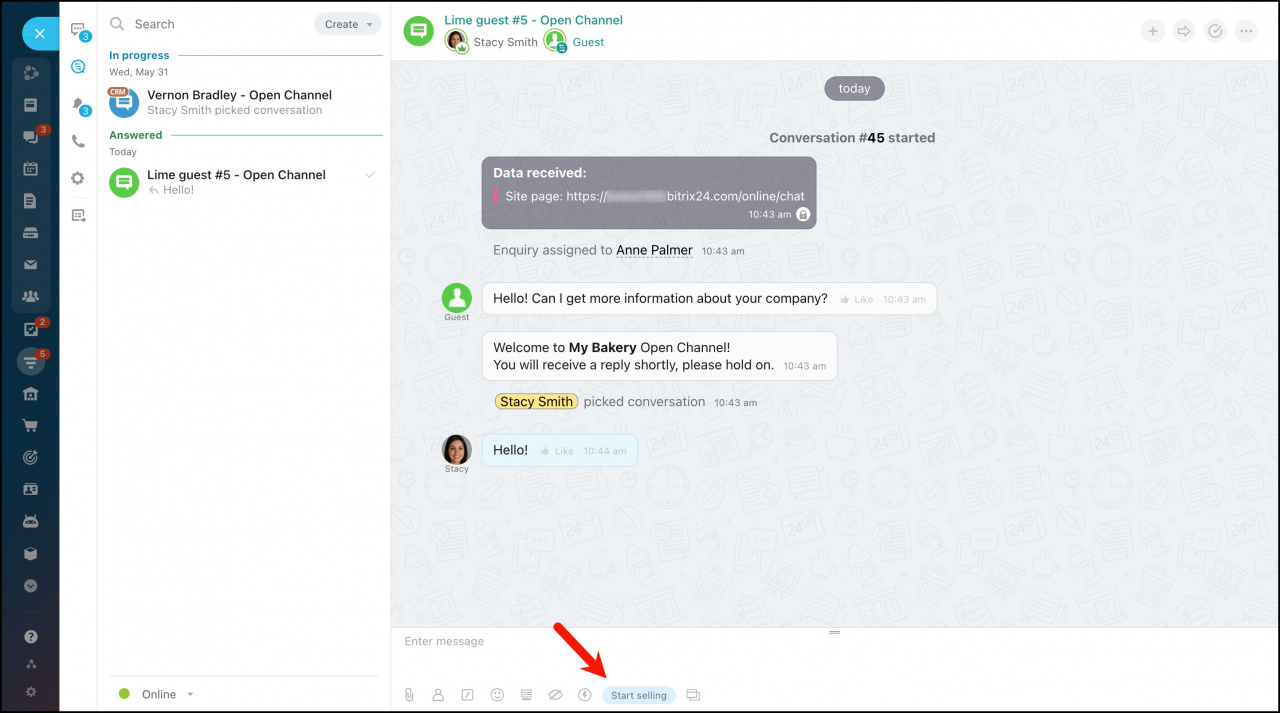 Click Chat enabled sales pages and select an appropriate page. In our case, it'll be the About company page. Here you can see what the page looks like and quickly edit it if needed.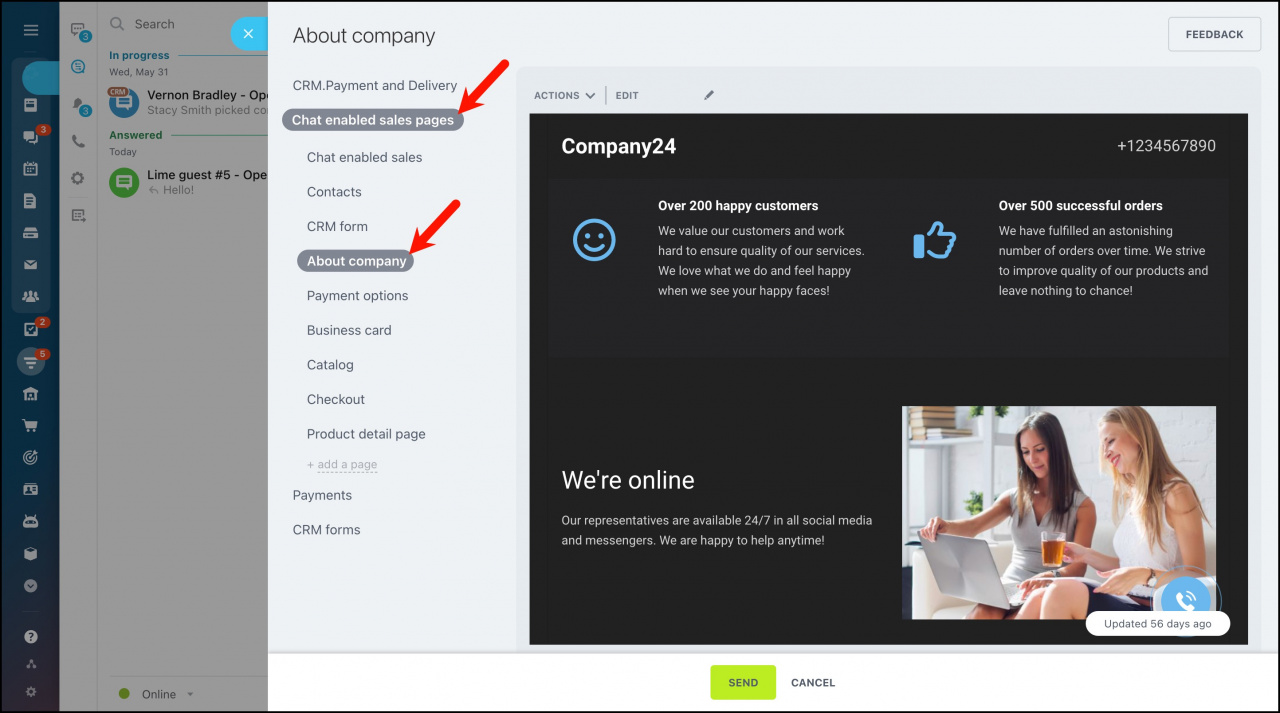 Done! Click Send and the client will get a webpage link with all the information needed.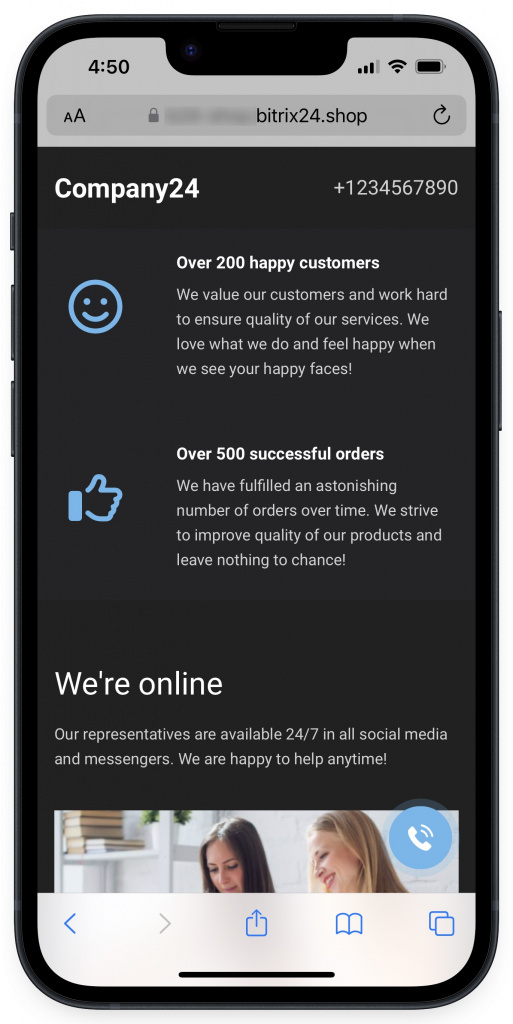 You can also add new information pages and send them to your clients.