Bitrix24 Sales center allows you sending SMS messages with links to information pages, payment pages or CRM webforms.
Sometimes your customers want to purchase a product or service immediately. In the past, you had to send the invoice by email or send a link to your online store.
Now you can send your customer an SMS message with a link to a payment page. The client will just need to follow the link and pay the order.
How it works
First of all, you need to configure one of the integrations with SMS services, for example, Twilio or any other SMS service integration available at Bitrix24 Marketplace.
Then click Sales Center > SMS enabled payments.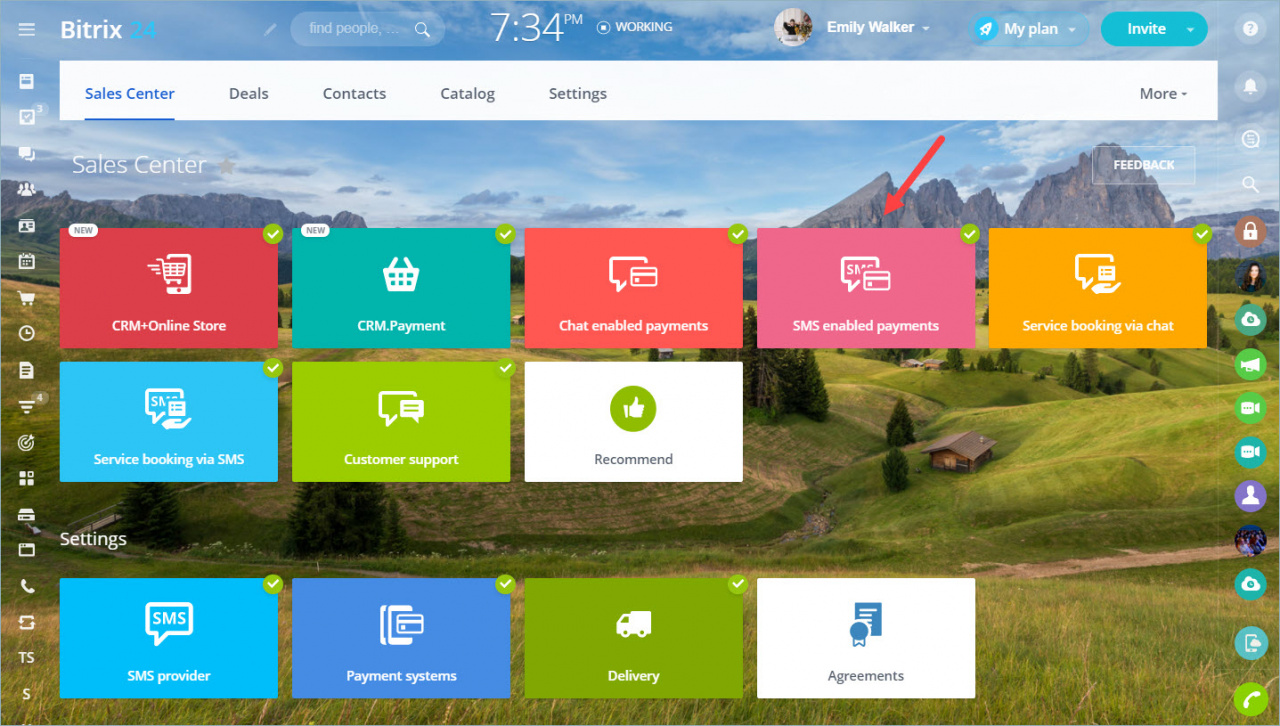 Here you can set up payment systems to accept payments.
If you have already been using the Sales Center, you are all set and can use the same pages.
To send a page to a customer, open a CRM element > click SMS > SMS enabled sales.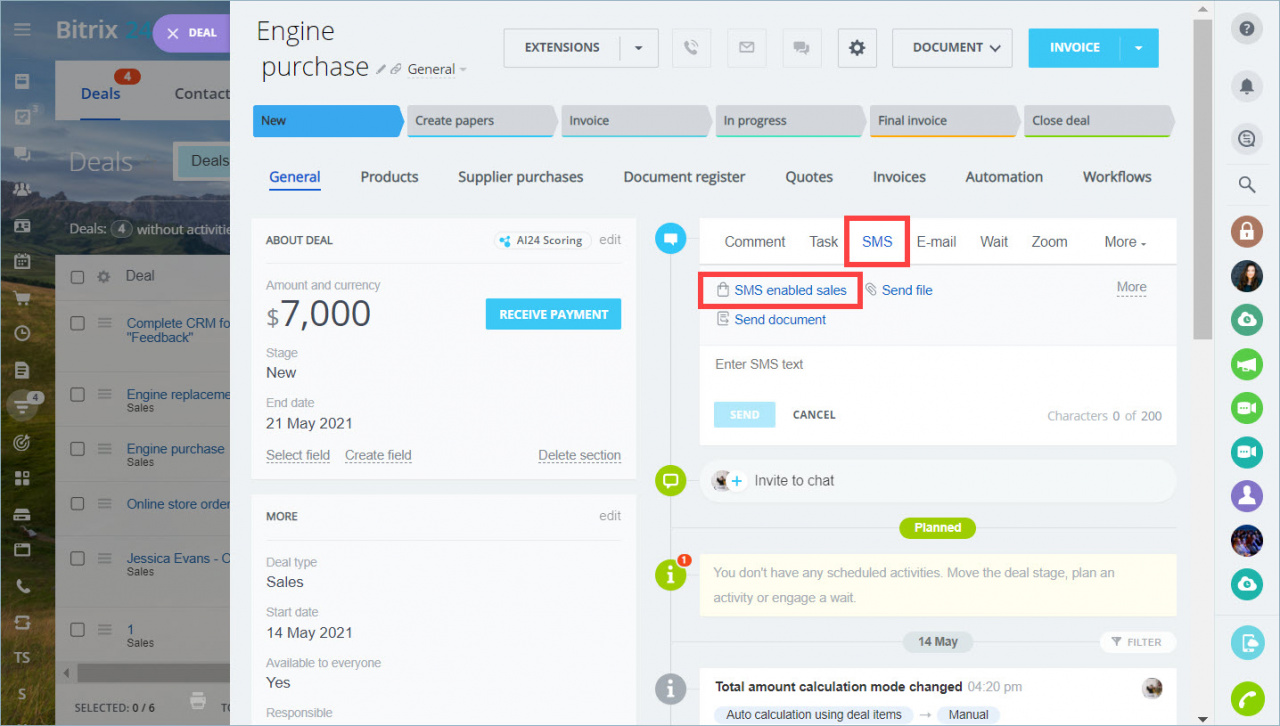 Select a page to send to the client. For example, let's send a payment page.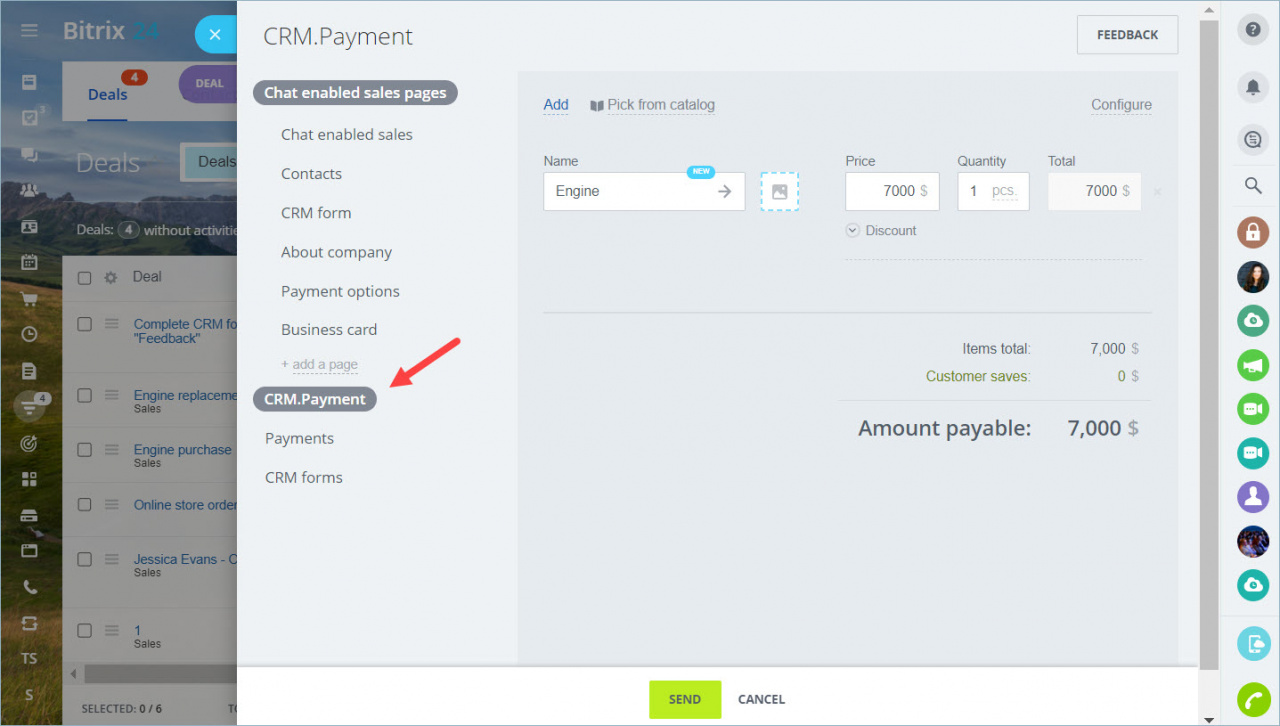 Edit the message if needed and click Send.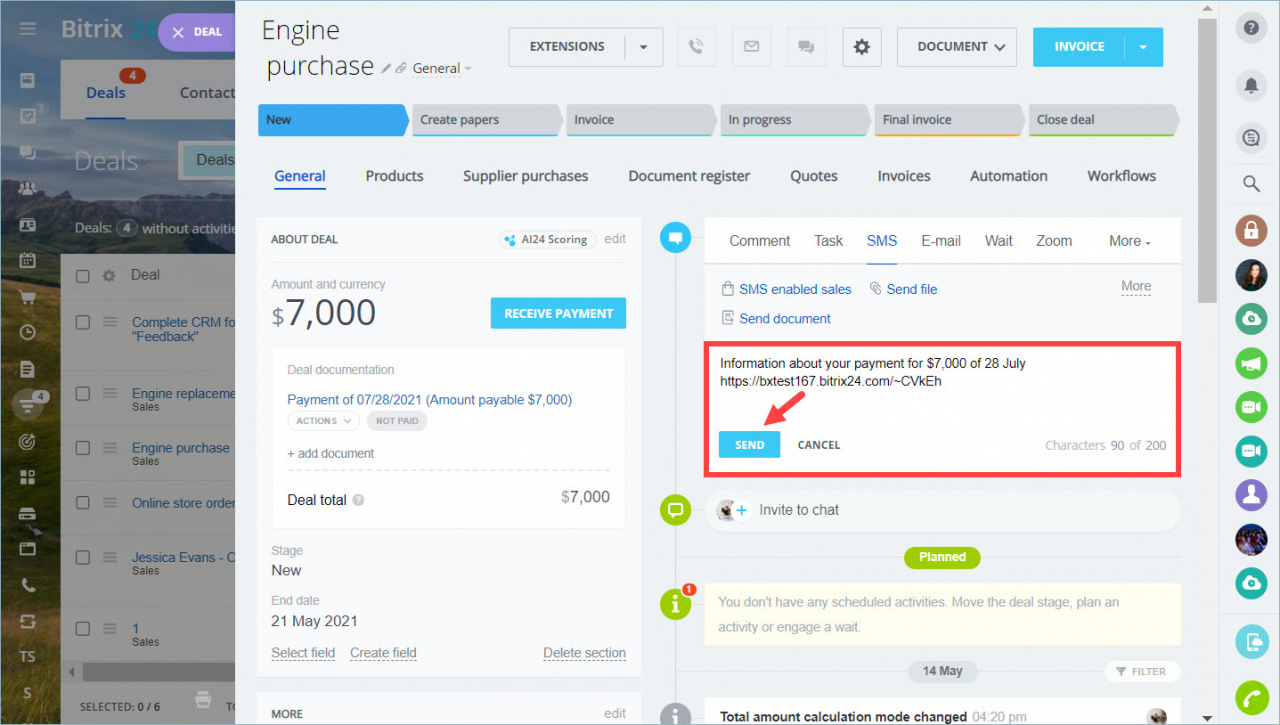 The client will get an SMS message with a link to a payment page.
Recommended articles: