Using the Sales Center, you can send a CRM form to your clients while chatting with them.
For example, you have a music studio and your clients often contact you via Facebook to schedule a lesson. To make the booking process easy, create a CRM form with Book a Resource field.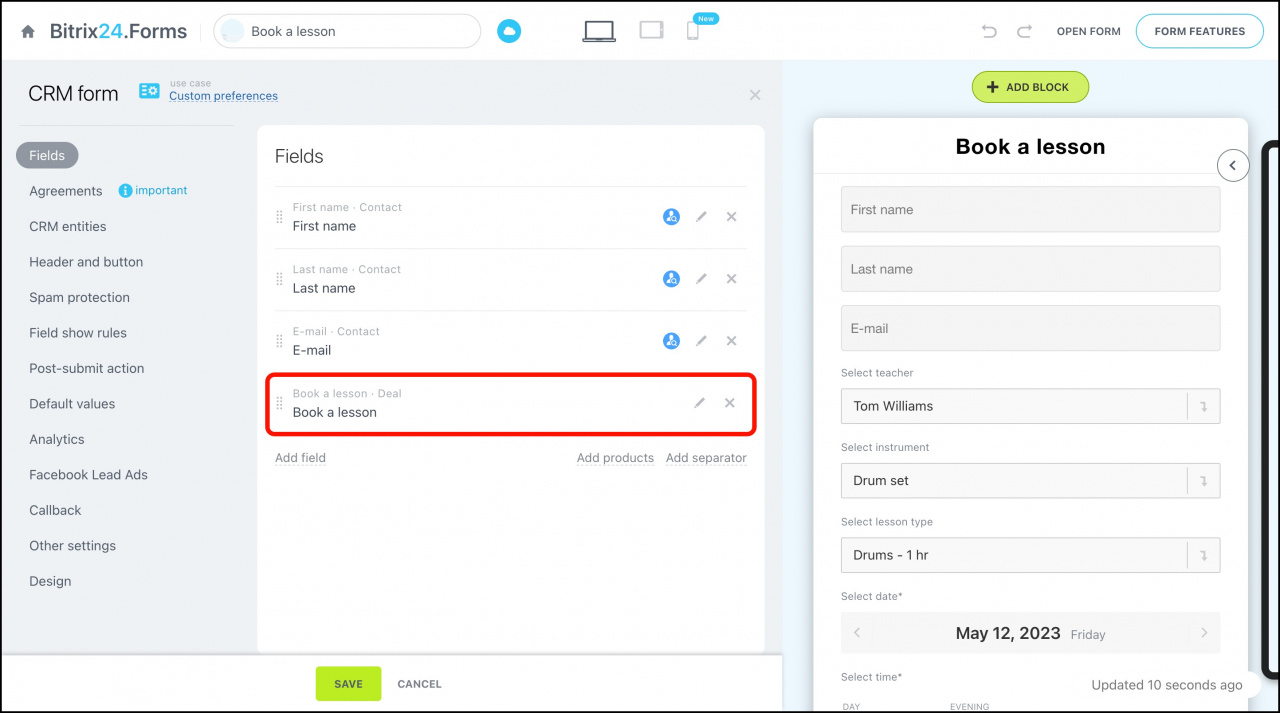 In the Sales Center, click Service booking via chat, create a new page and select the CRM form that has a resource booking option.
Bitrix24 creates a new chat enabled sales page and automatically adds the selected CRM form there.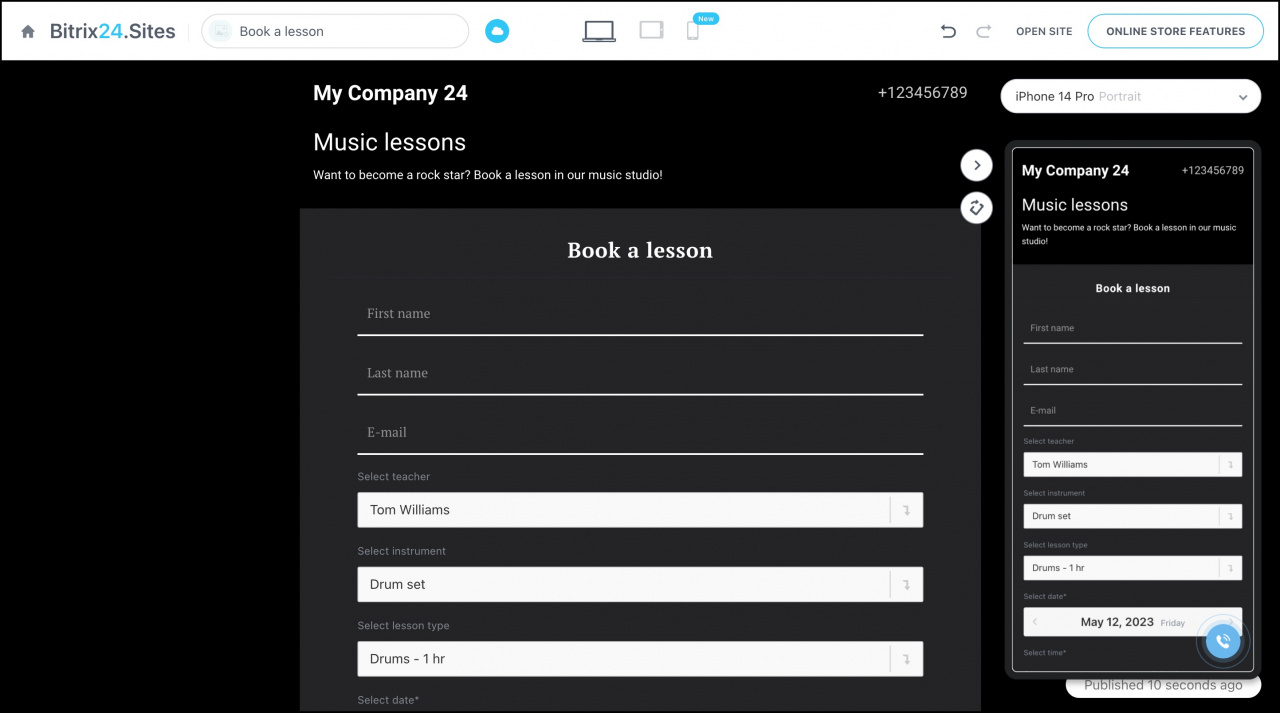 Now we are ready to send a link to this page to clients. Click the Start selling button in the open channel chat.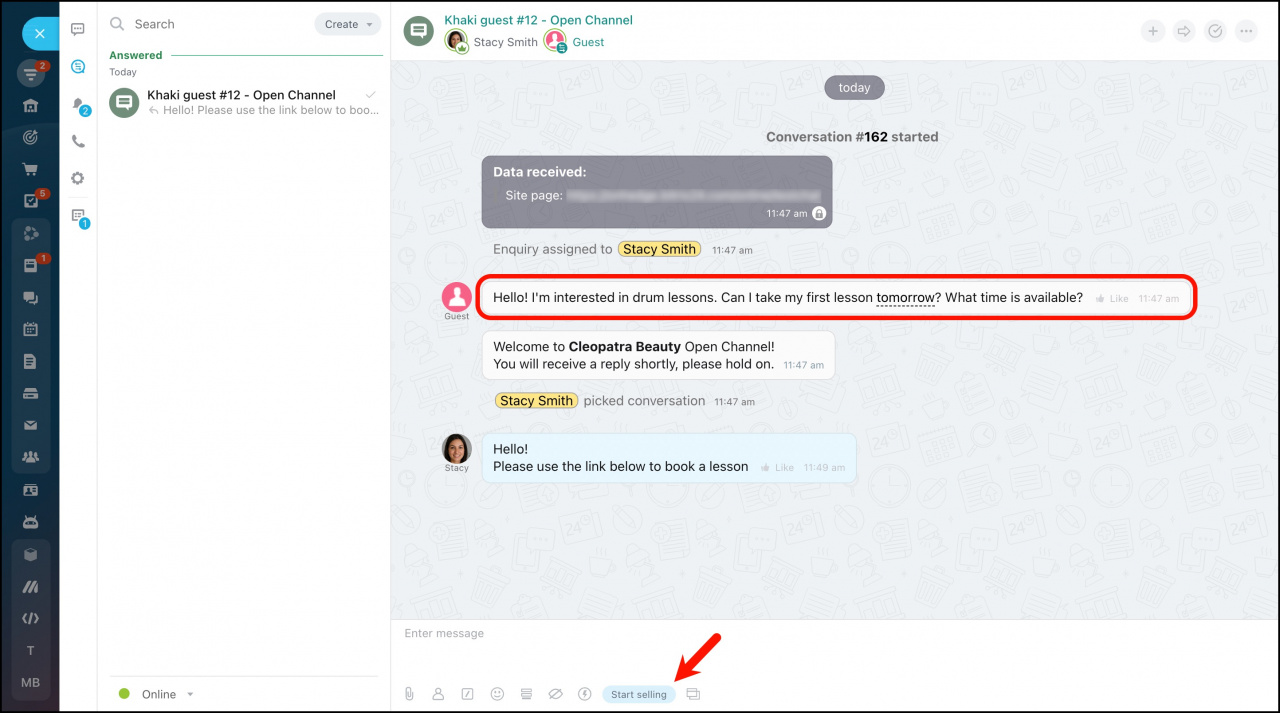 Then select the new page in the CRM forms section.
Your clients can pick a date, time and service they prefer and submit the form.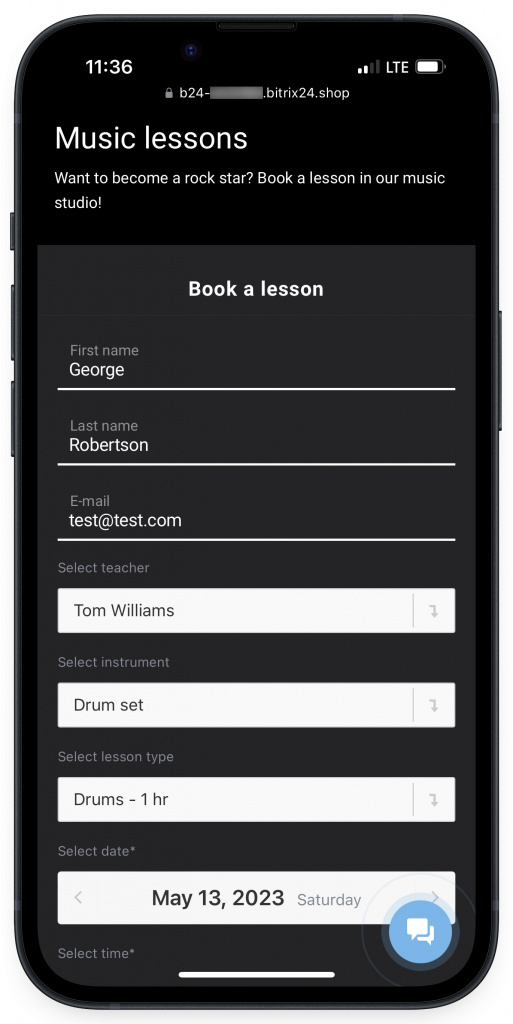 After the client completes the form, a new lead or deal is created automatically.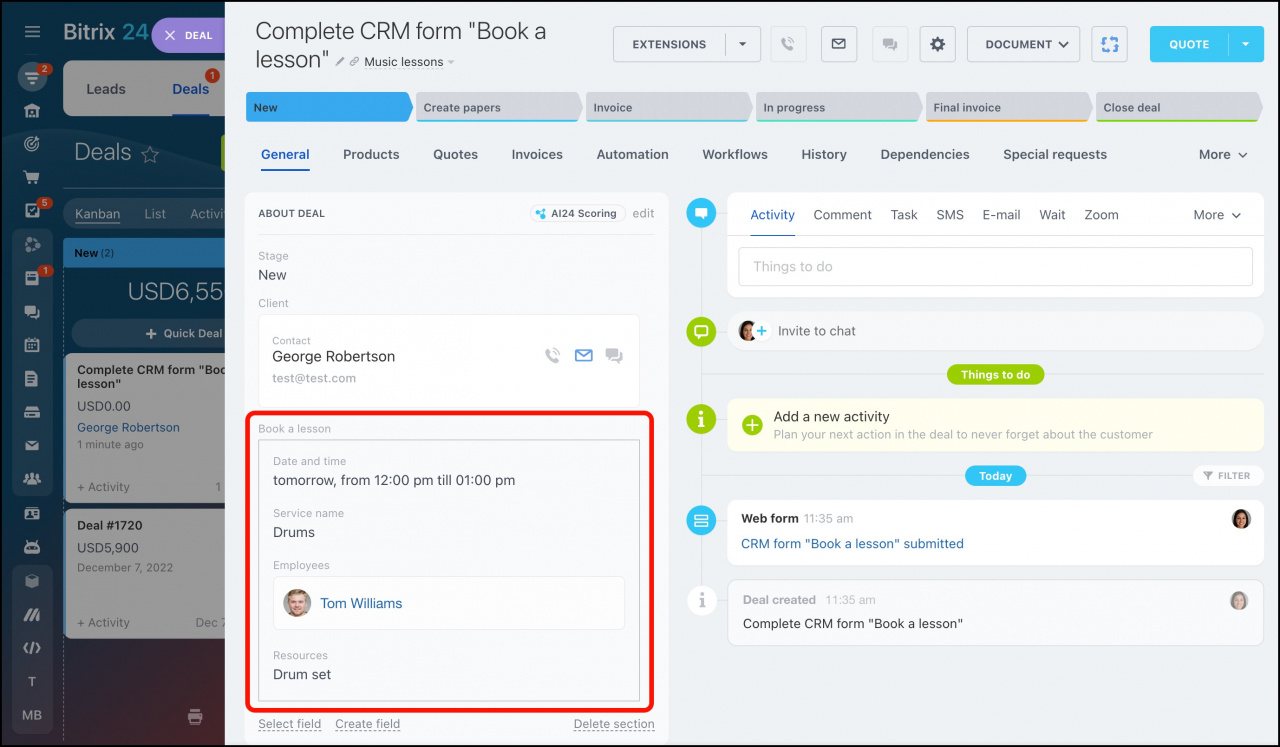 Recommended articles: