You need to connect payment systems and your clients will be able to pay their orders straight in the chat window.
Connect payment systems
In Bitrix24, you can use the built-in payment systems or install one of the integration apps.
At the moment, the following payment system integration apps are available: PayPal, Stripe, Worldpay, Skrill, etc.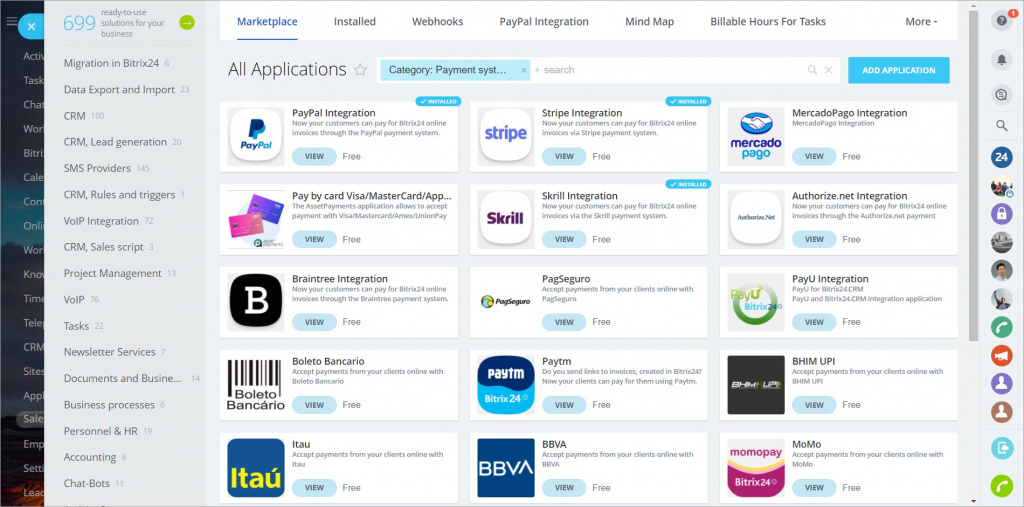 The easiest way to install the payment system integration app is to go to the Sales Center section > Payment Systems.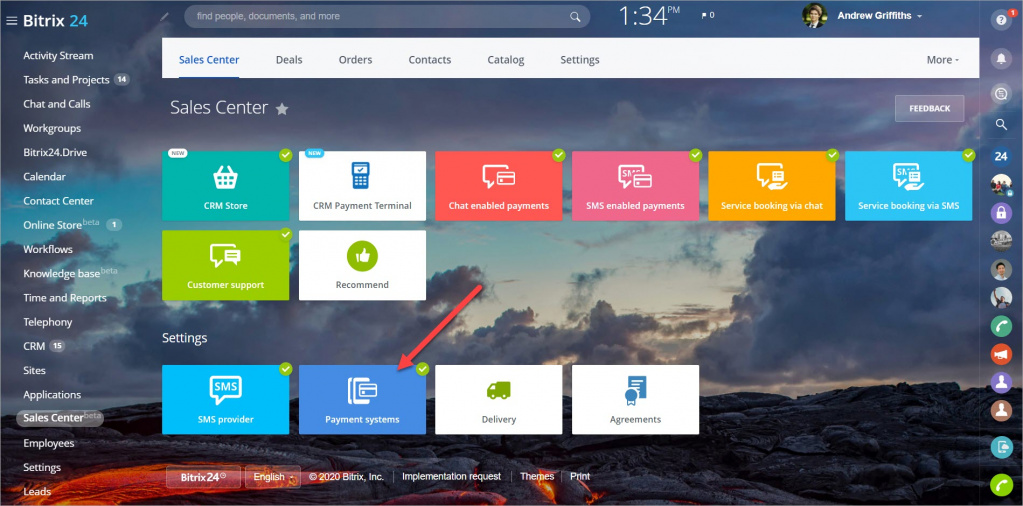 In the opened window, you'll find all the available integration apps. If you need another payment system, click the Other payment systems button.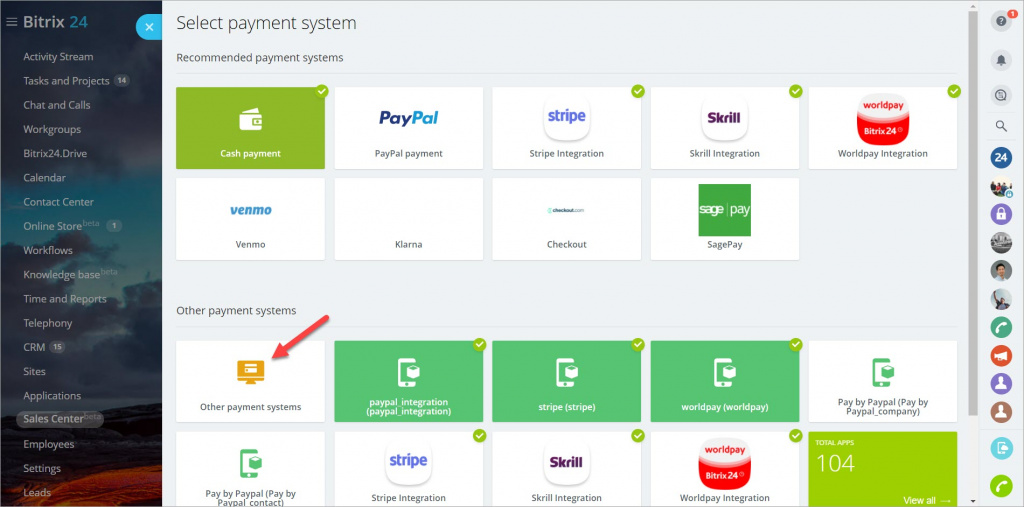 If you haven't found the payment system you want, you can click the Recommend button. We are open to your suggestions!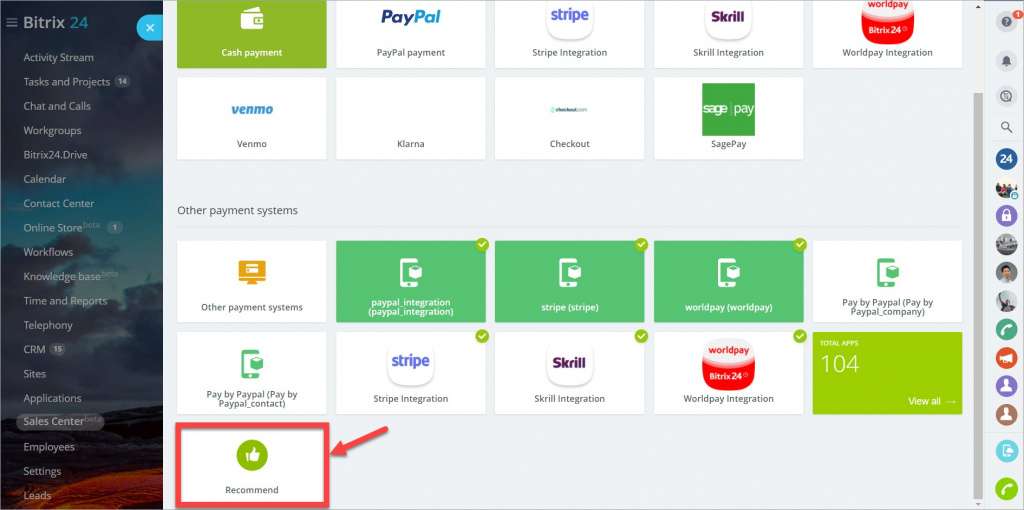 Connect PayPal (built-in)
Click
Sales Center > Payment systems
.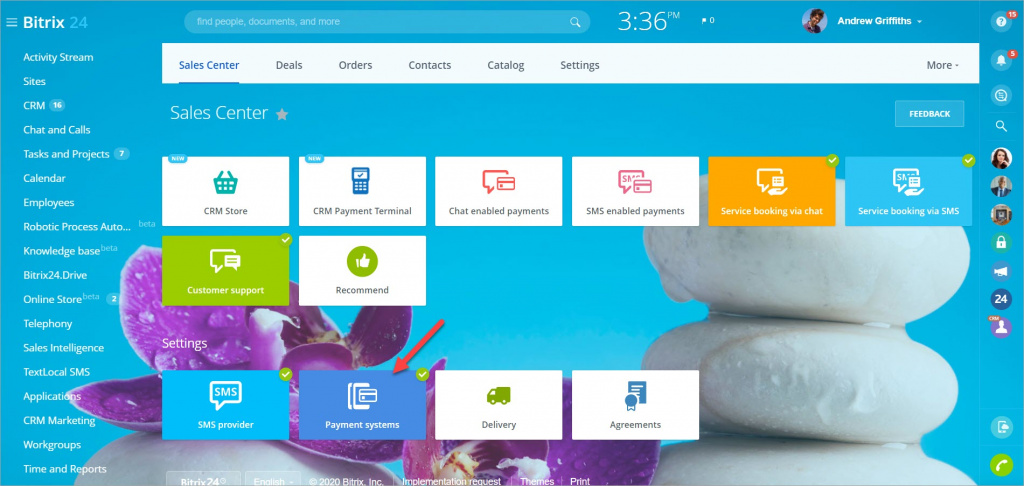 Select the PayPal payment option.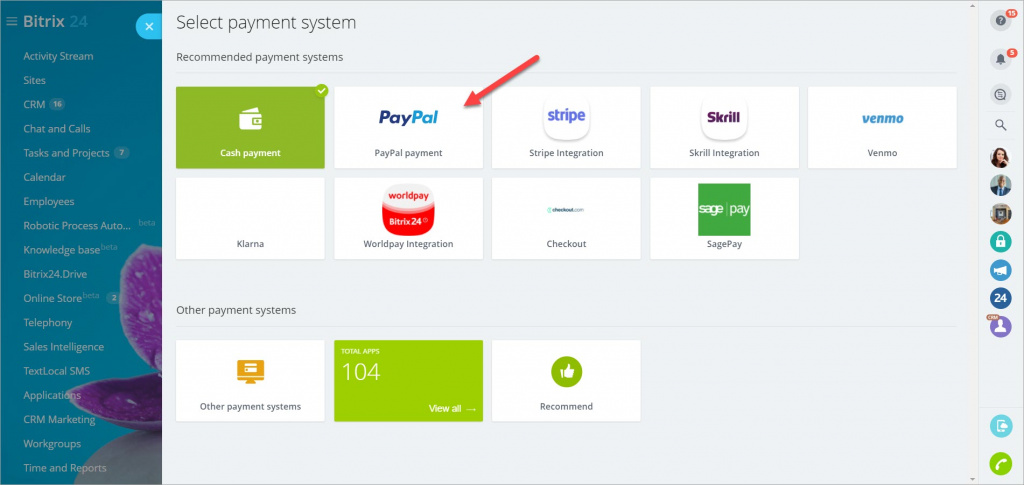 Fill all the required fields. Select the Payment type according to your PayPal account. Then click Configure.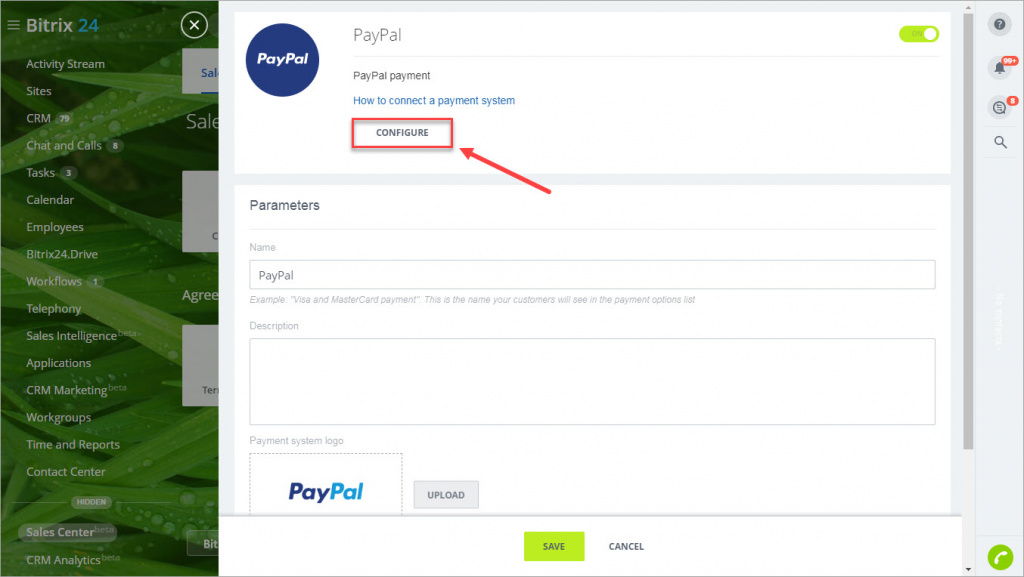 Complete the opened form.
Make sure to select UTF-8 as encoding.
Configure the PayPal connection parameters.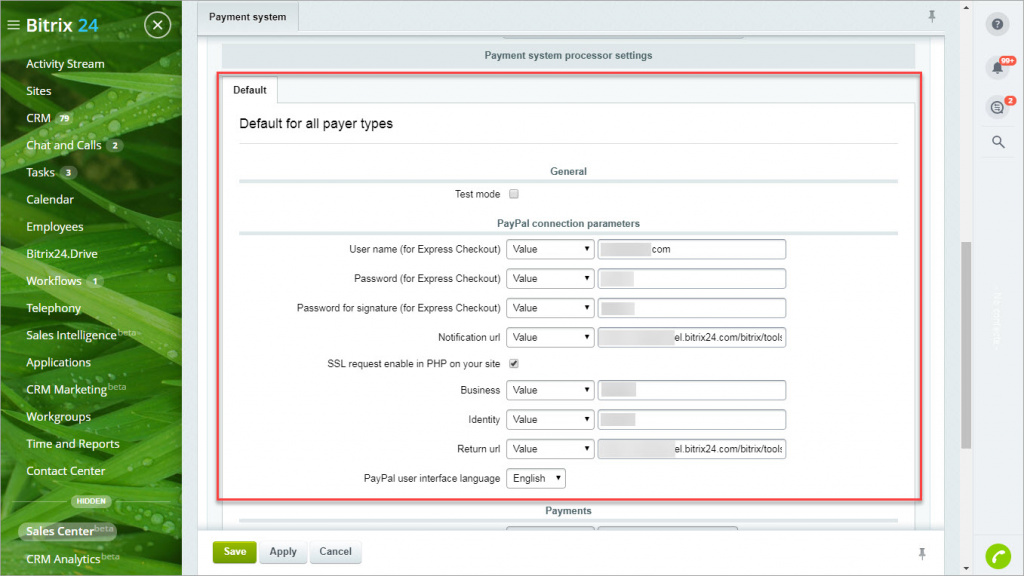 Fill in the Username, Password and Password for signature using credentials you've got when activating your PayPal account.
Specify the Notification url. By default, it's https://your_Bitrix24_address/bitrix/tools/sale_ps_result.php
In the Business field, specify the email address of your PayPal account.
In the Identity field, specify an ID that you've got from PayPal for Payment Data Transfer.
Specify the webpage address that your customer will get to after paying an order in the Return url field.
Then configure the Payments section.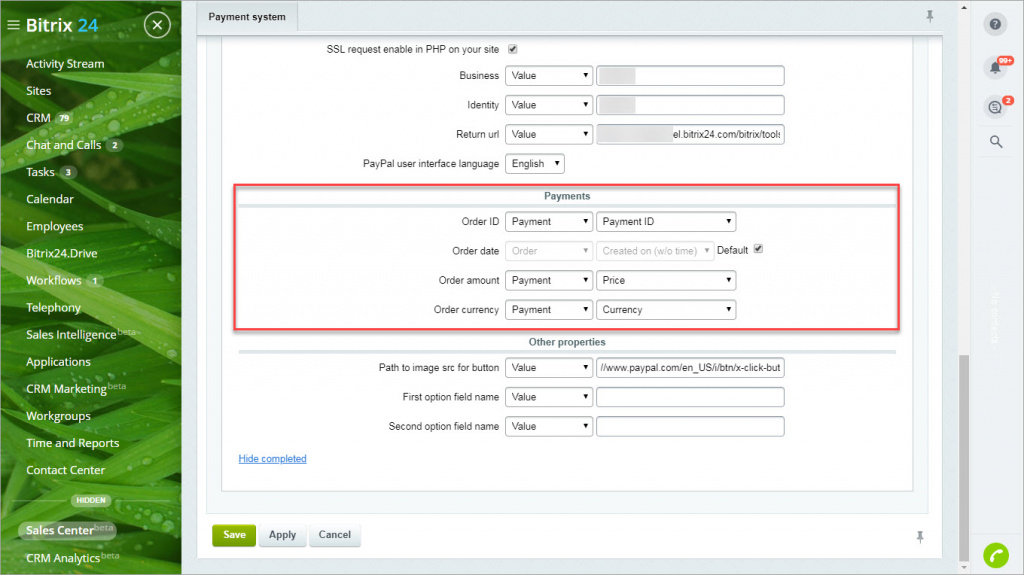 In the Path to image src for button, you can specify the path to the image for the button displayed on the order page. Also, you can specify optional fields names.
Done! PayPal is successfully connected and your clients can pay their orders via PayPal!