SMS messaging via Plivo is available inside Bitrix24.
We have added Plivo app to Bitrix24 marketplace, which means you can now send text messages via Bitrix24 automation rules. The app is entirely free, but you'll need to register a Plivo account and will be paying for bulk messaging directly to Plivo according to set rates.
How To Create A Plivo Account
In case you don't have a Plivo account yet, please
sign up
. Add your name, company name, email address & phone number & create password:
You will receive a registration confirmation email with a link to Activate Your Account, click on it to verify:
Then you need to verify your phone number:
confirm your phone number and click on send verification code
enter the verification code from your phone & click verify now
After successful phone number verification you can go inside your new Plivo Account! Please note that after registration you may use Plivo Free Trial that may have several limitations in comparison with commercial plans.
How To Install Plivo App For Bitrix24
Install the Plivo application from the Bitrix24 marketplace: go to Applications section inside your account, use Search to find Plivo, open Plivo app & click on Install: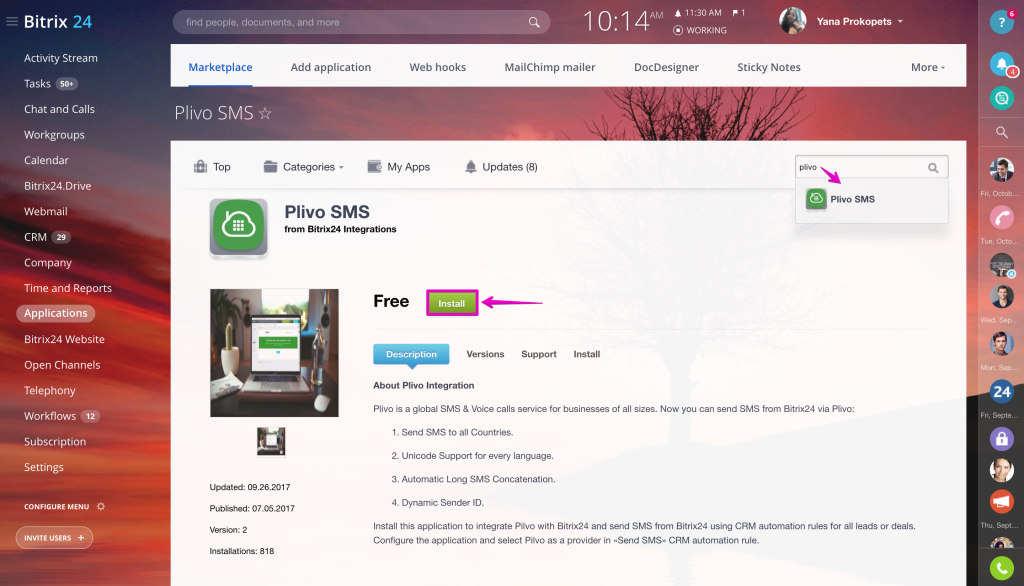 Confirm that you agree with the Privacy Policy & click Install: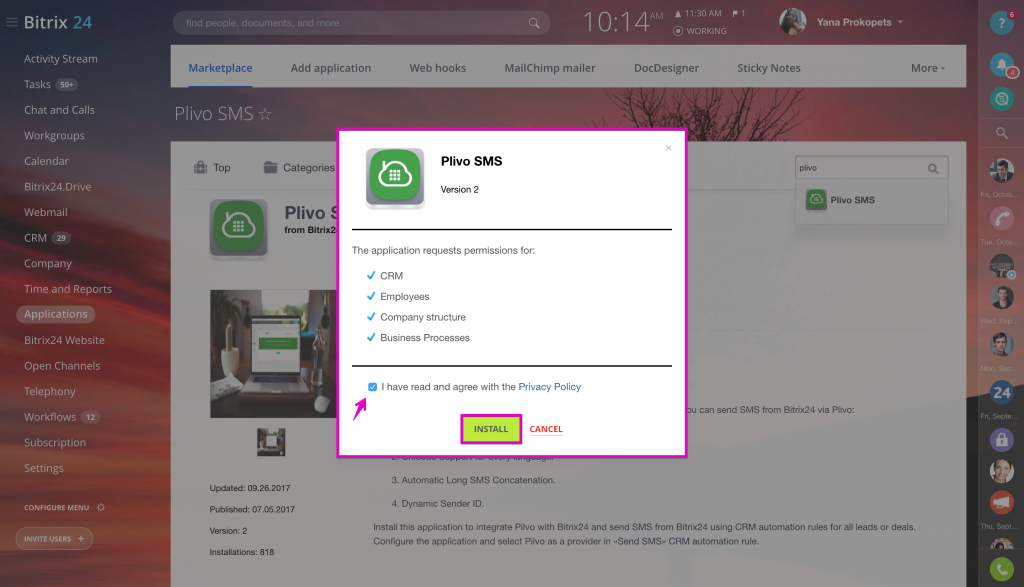 Click Finish: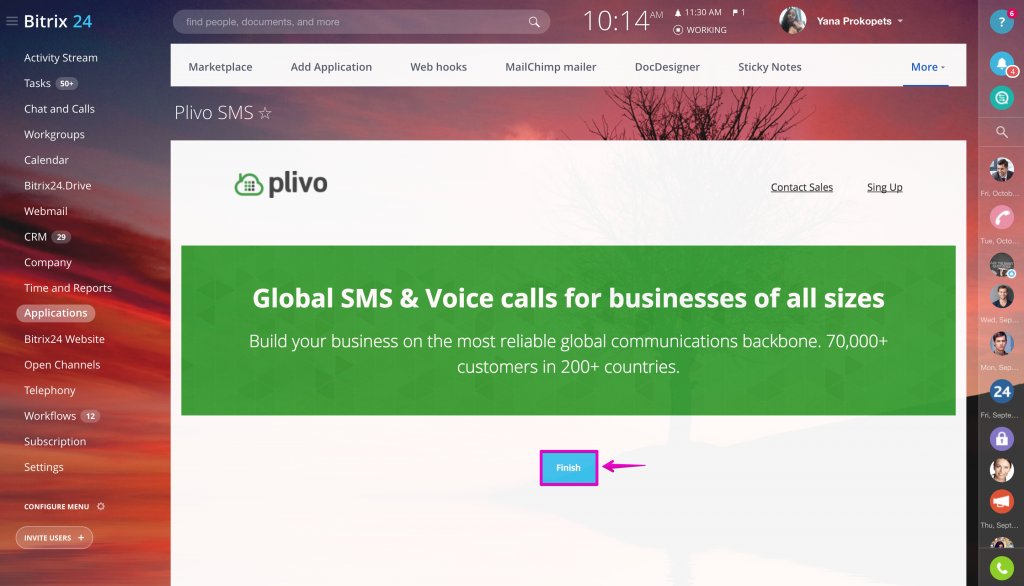 Add your Plivo Auth-token, AuthID and SenderID or outbound phone number to send SMS. Obtain token and IDs from your Plivo account settings.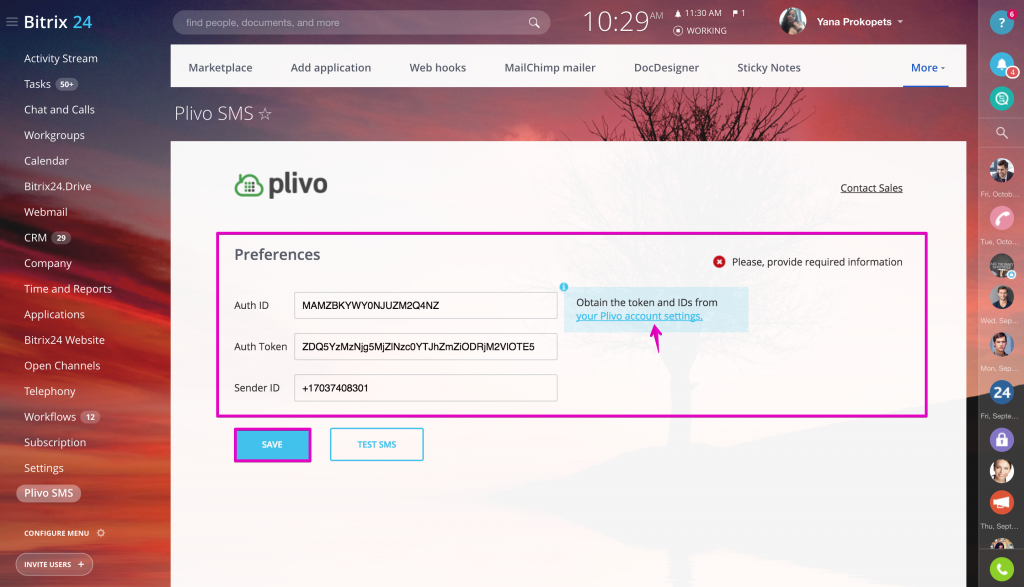 When successful, you'll see Integration In Active status on the right. Send a Test Sms for verification.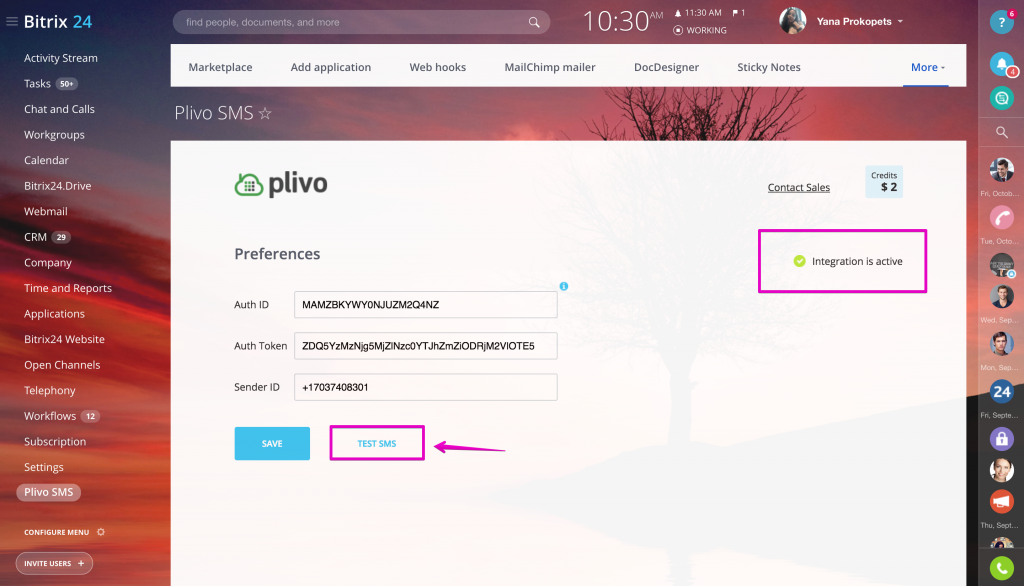 Specify the phone number to send a test SMS to. Leave the default message or enter your own (up to 120 characters).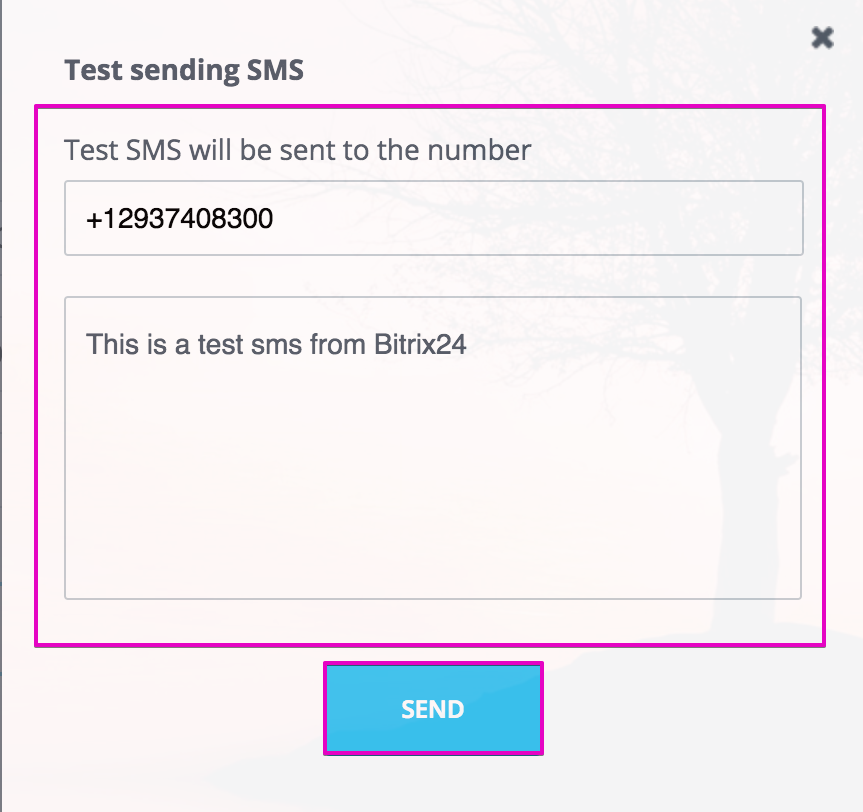 How To Use Plivo Integration In Bitrix24
Plivo integration can be found in CRM. Open lead, contact, company or deal & go to SMS activity. Here you can send an sms via selected provider (Twilio integration is also available).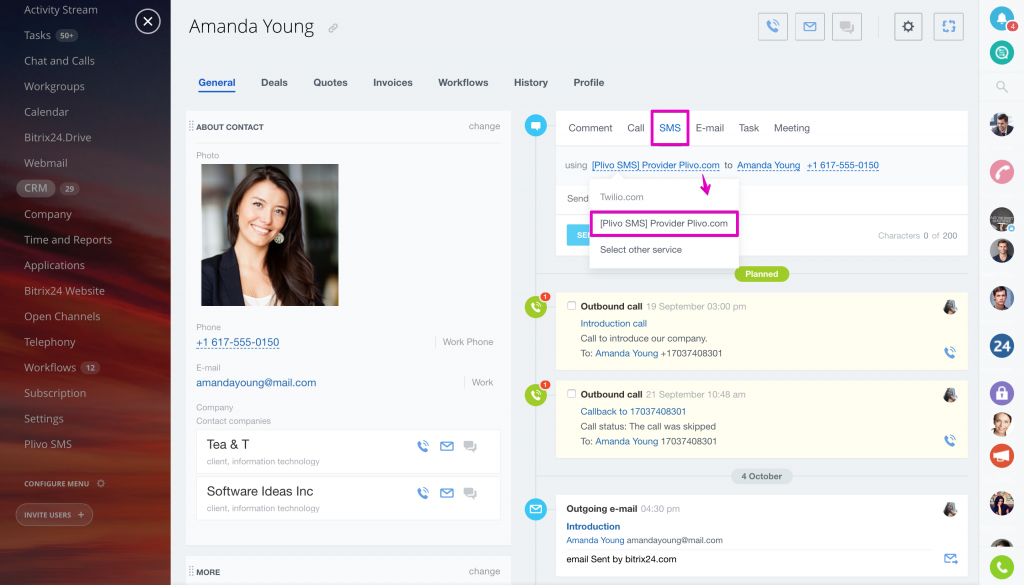 For leads & deals sms messaging can be automated with the help of Automation Rules. Go to Automation section > select status & click on configure automation rules > add rules > client communication > Send sms: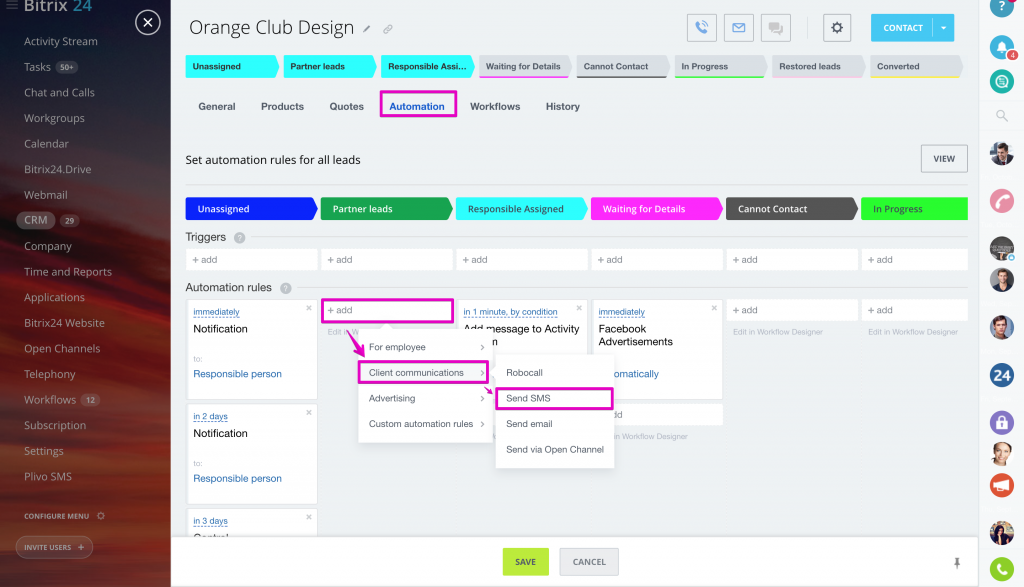 Check if use SMS blasting (available inside Bitrix24 marketing automation rules) on your plan. You can find all the information about Bitrix24 plans on the
pricing page
.
Select a provider to send sms to client: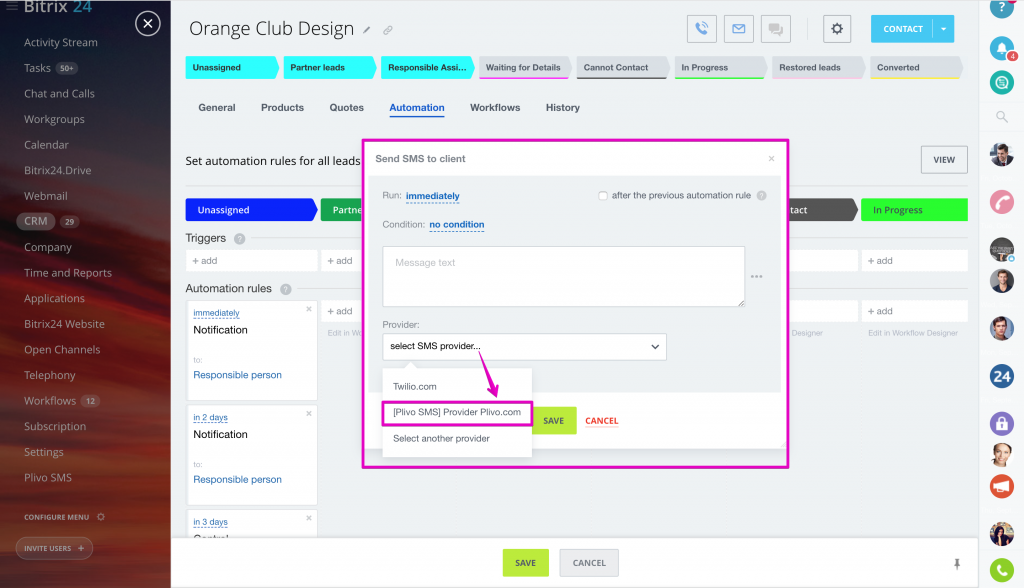 All questions regarding Plivo for Bitrix24 app work can be sent to
Bitrix24 Helpdesk
. In case you have any questions connected with Plivo service, please contact
Plivo support
.