You can create a new order that a client will be able to pay straight in the chat.
How it works
For example, you are selling musical instruments, and you get a message saying that a client wants to buy an acoustic guitar.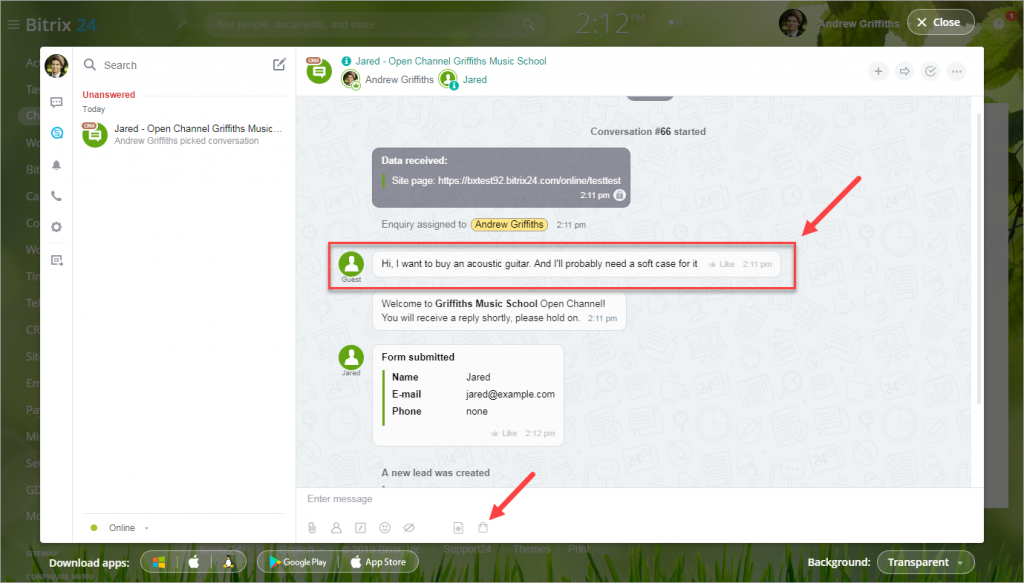 Click the Chat enabled sales button in the chat window > Receive payment.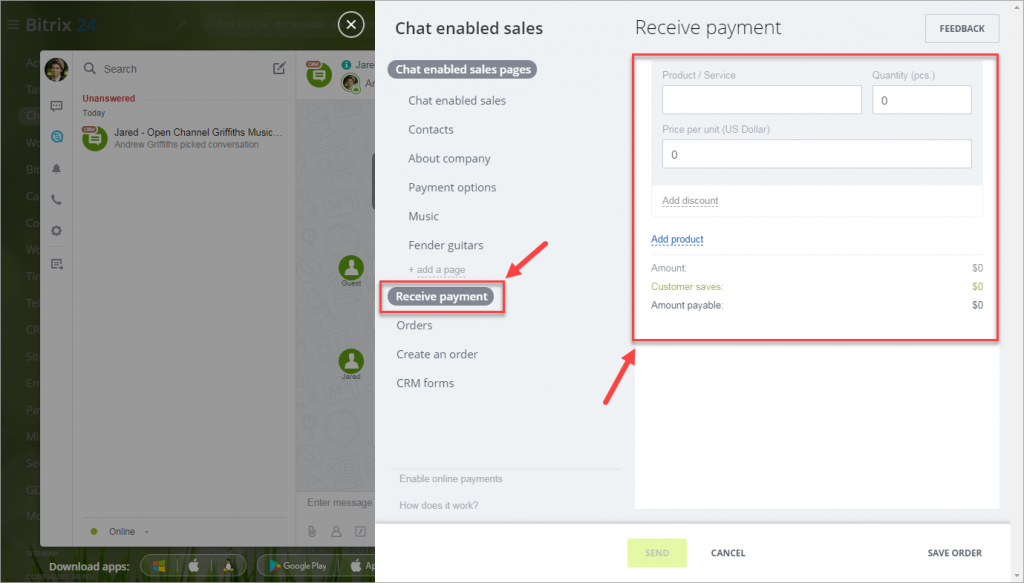 First of all, specify products/services. You can select them from the list or create a new one on the fly.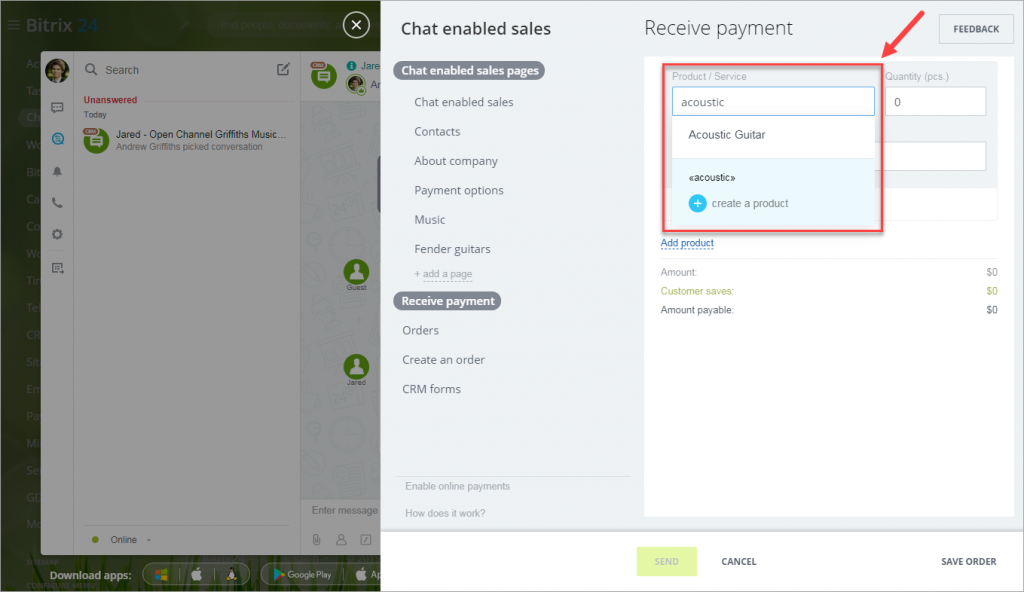 You can add/edit product price, quantity and unit of measurement.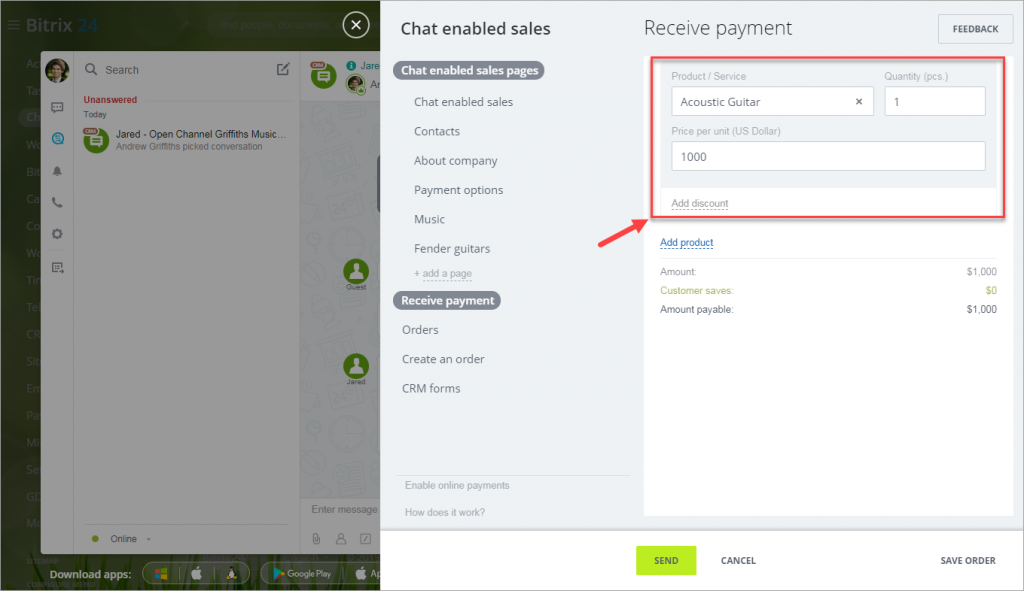 You can also add a discount. In this example, we will make a 100% discount on a soft case.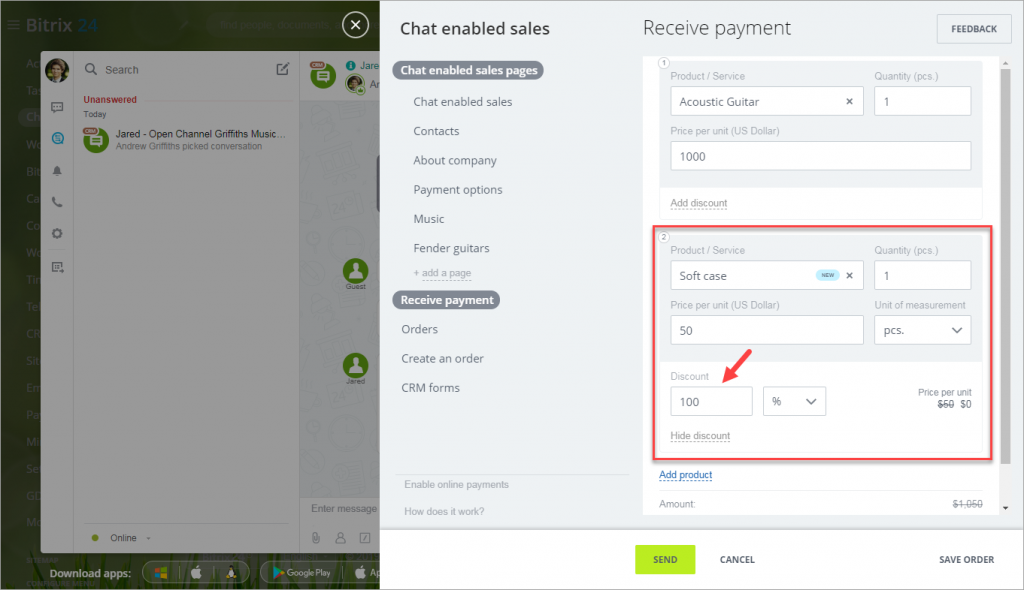 Done! Just click Send to send this page to the client. The client will need to select an optimal payment method and click "Pay".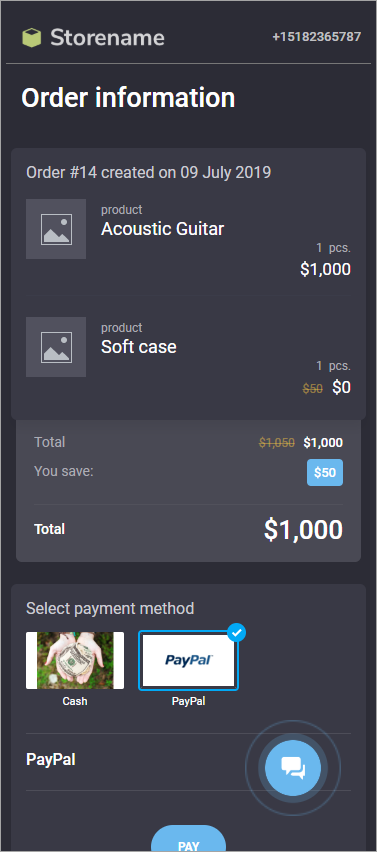 Working with orders
Bitrix24 automatically creates an order bound to the current client. You can view the list of orders by clicking the Orders button.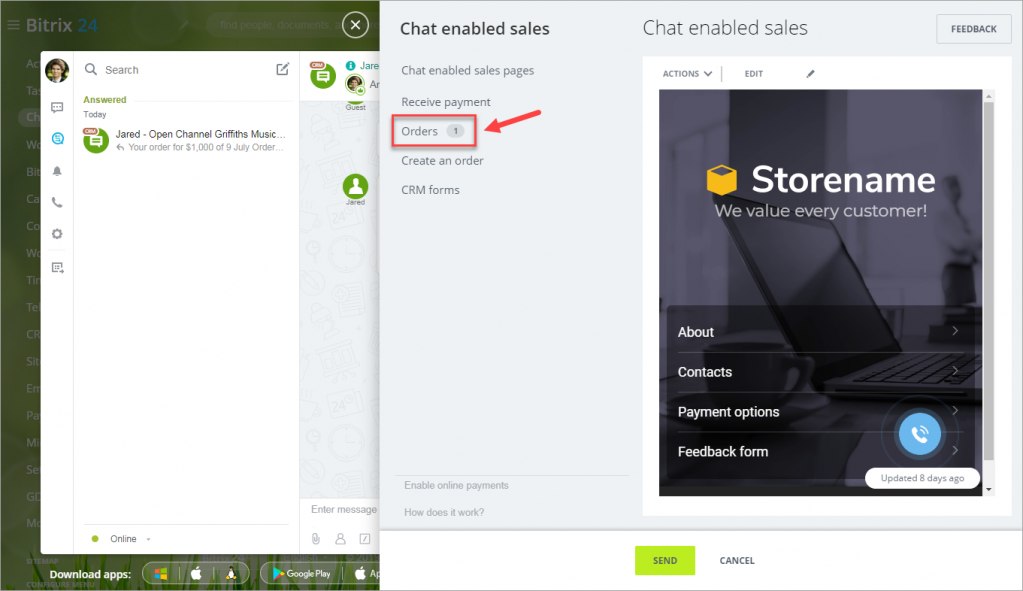 Here you can see the list of the client's orders.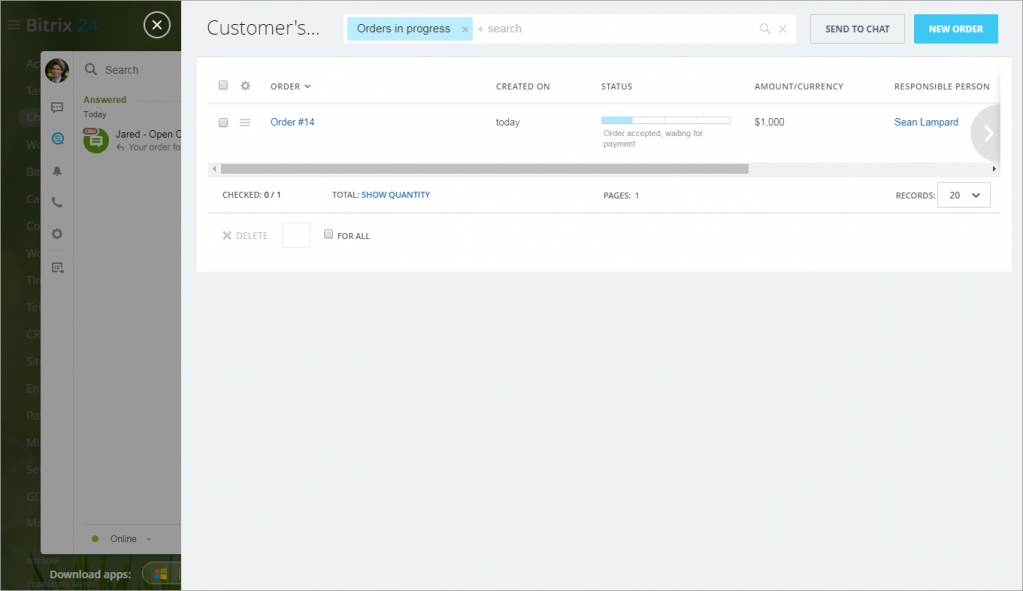 Click on the order to get additional information on it.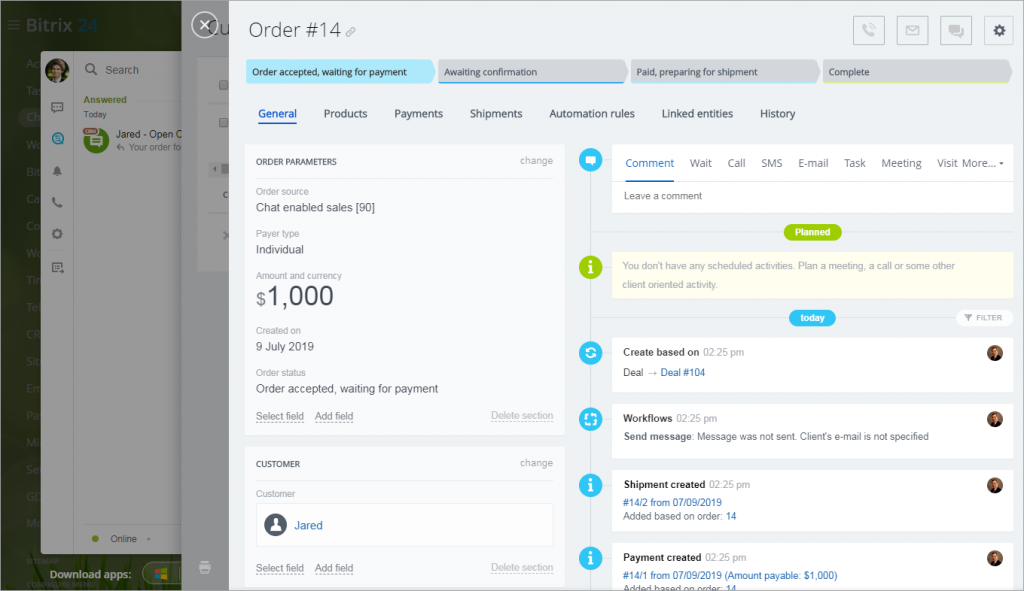 You can add additional information on the order by clicking the
Change
button in the
Order Properties
section.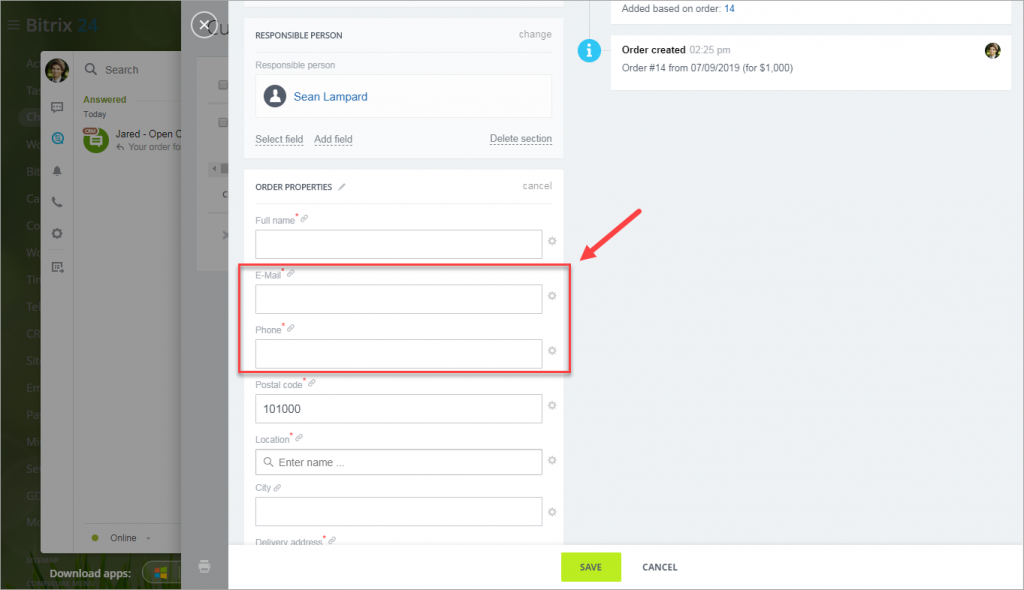 Bitrix24 will automatically save products created for the order. You'll be able to select them from the products list later.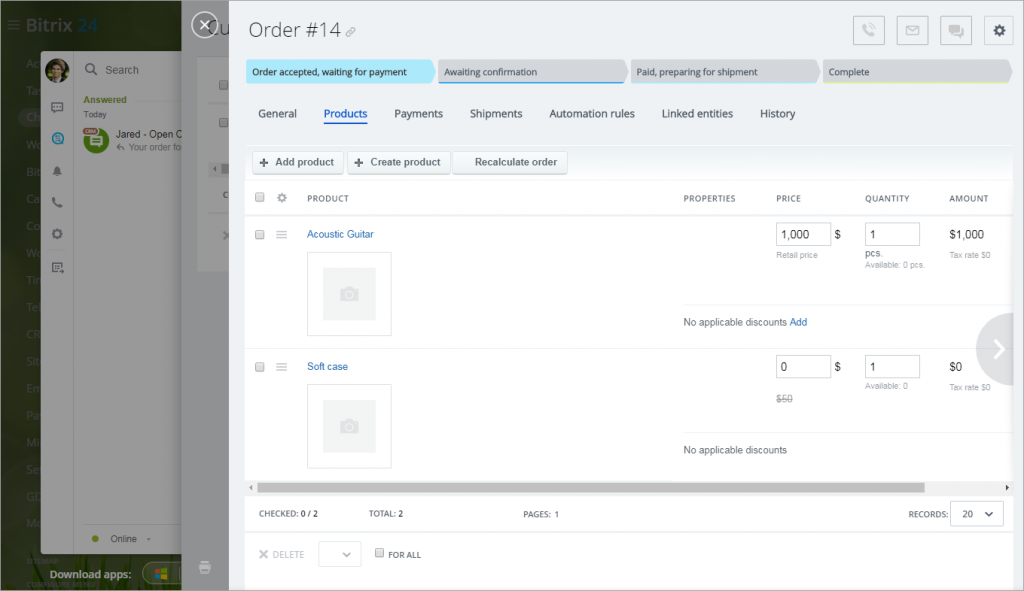 Link between orders and deals
The order created in the Sales Center is automatically linked to a deal. You can see this link in the Orders section of the deal.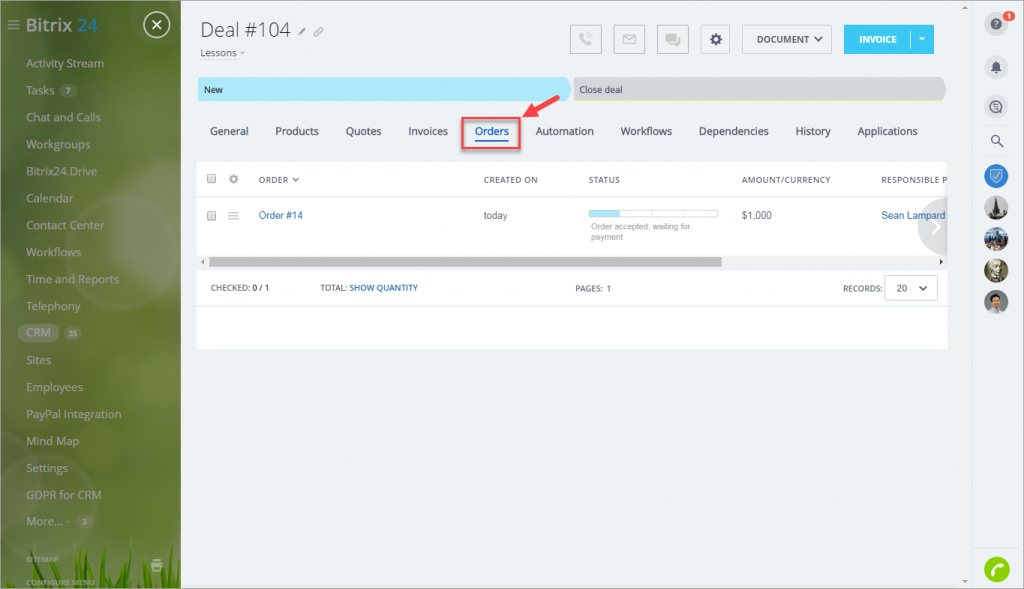 It's also displayed in the deal history.