How to start a meeting
Go to the Times and Reports section > Meeting and Briefings. On your right, there are filters that will help you find the needed meeting. You can search for meetings by name, owner, stage, attendee, or project.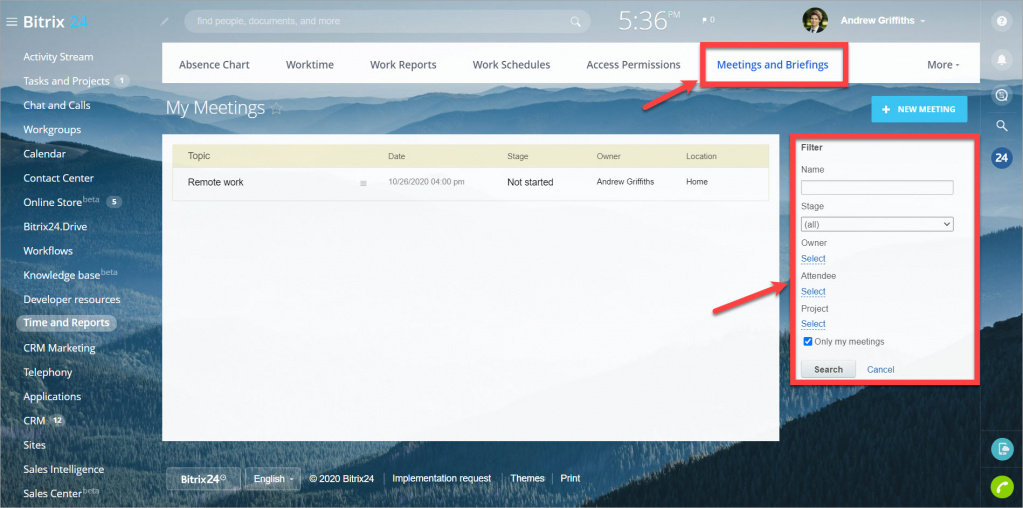 Click the name of the meeting to open it.
You can Add topic or Add comment by clicking the corresponding buttons.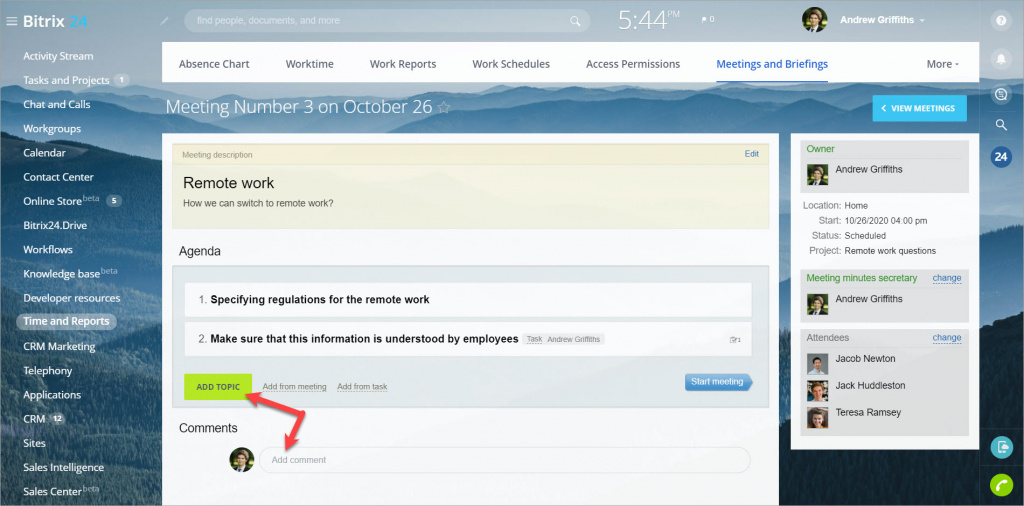 Next, click the Start meeting button when all the attendees are ready.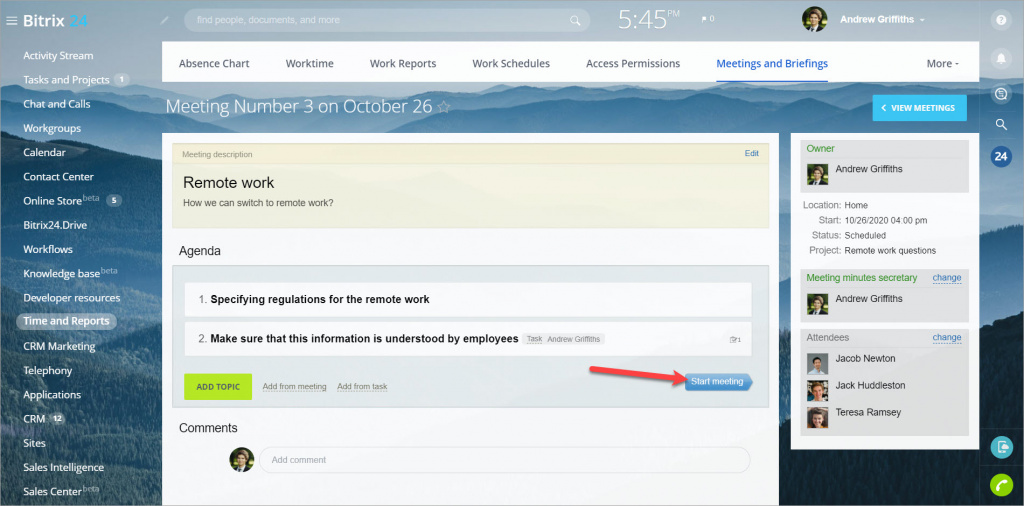 How to hold a meeting
On your right, the general information about a meeting is displayed: attendees, date and time, stage, the project that the meeting is connected to.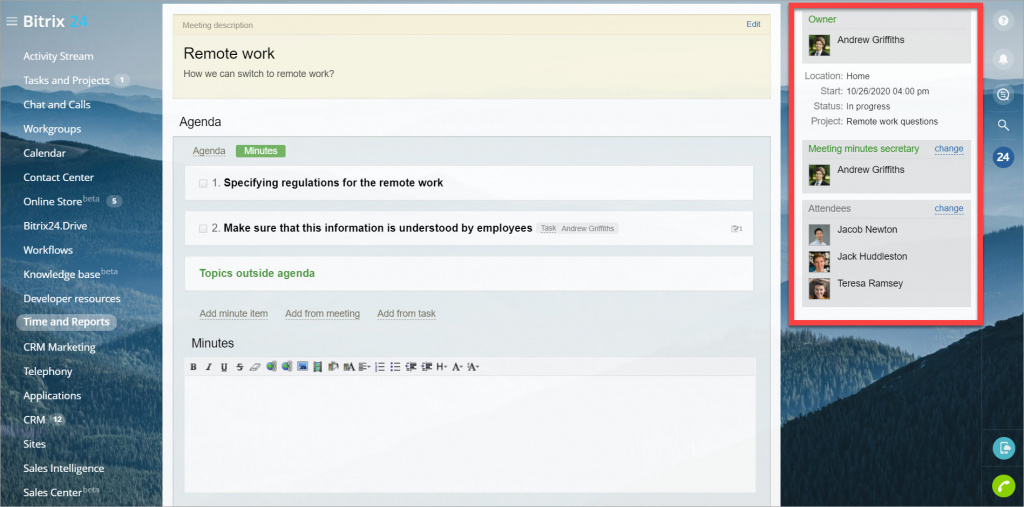 On your left, the agenda and minutes section is located.
You can add topics to the agenda during the meeting. Also, you can add tasks and set the person responsible for its completion.
In the Minutes section, you can record important information.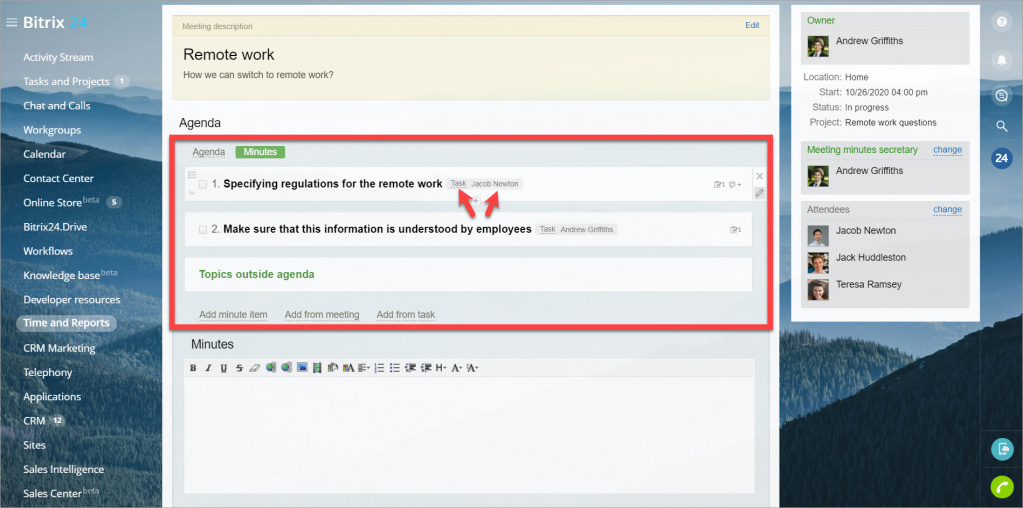 You can edit the meeting topic, delete it, or complete it when it has been discussed. Also, you can add a new topic by clicking the Topics outside agenda button.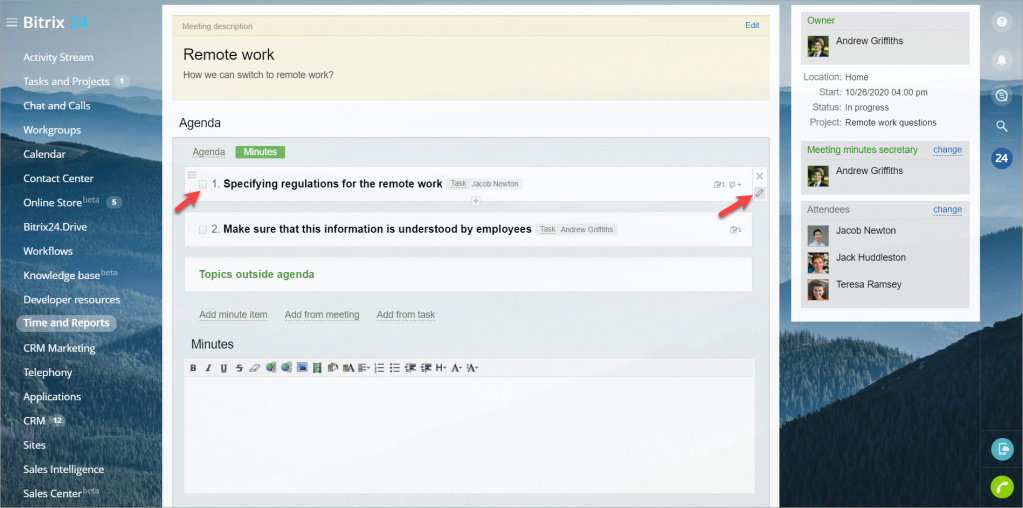 To finish the meeting, click the Agenda button > Finish meeting.
All the meetings are on the same list. Pay attention to the Meeting stage. That will help you if you've got lots of meetings.