In the Online Store, a scenario of work Without Orders has appeared. In this scenario, you can work in the deal, not in orders.
Work with deals has a number of advantages:
This is a more familiar work scenario that is easier to use.
All information is collected in one card. You will be able to find information about the customer or the sales process faster.
You can use automation tools: business processes, applications and tunnels.
This scenario is suitable for companies that don't have employees to handle orders or e-commerce is not the main business.
Without Orders scenario will be enabled on all Bitrix24, except those with more than 5 orders from 1C or any store, except Chat Sales. At the same time on any Bitrix24 you can enable or disable this mode at any time.
In the deal timeline, you will see information about payment, delivery and communication with the client: SMS, emails and chat.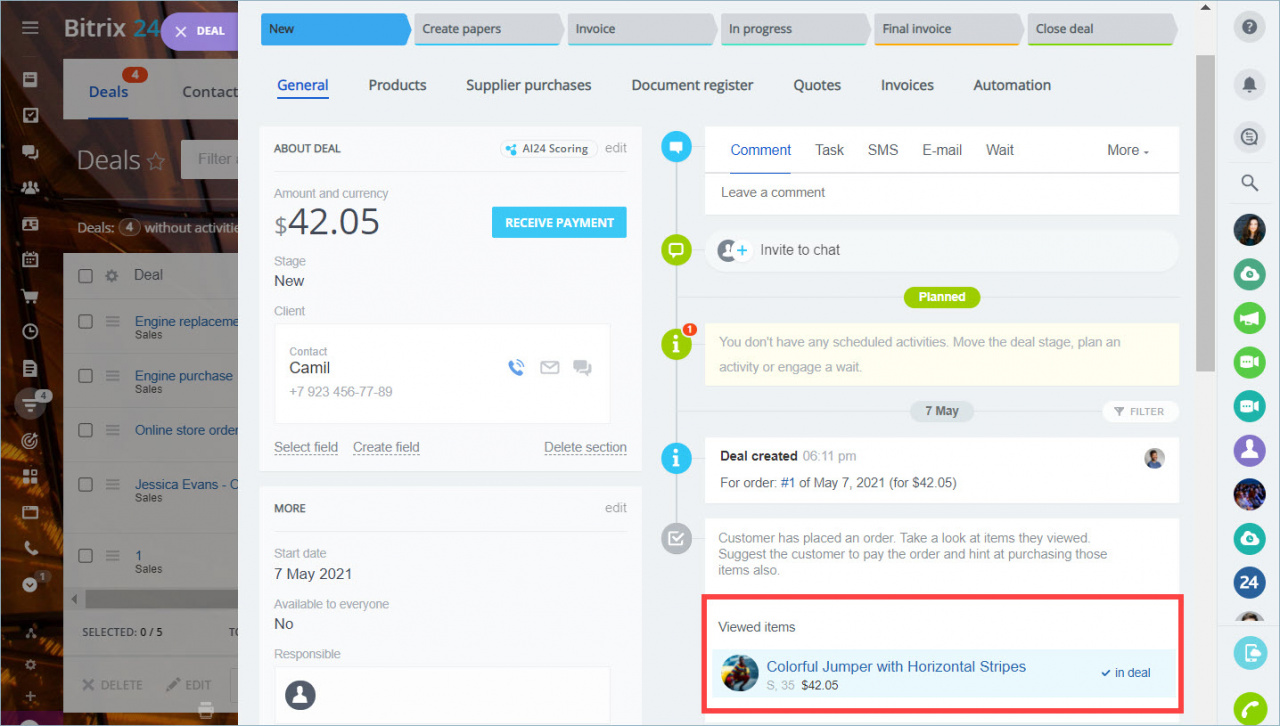 Enable/disable work without orders
Open Deals in CRM, click the gear and select Order handling mode.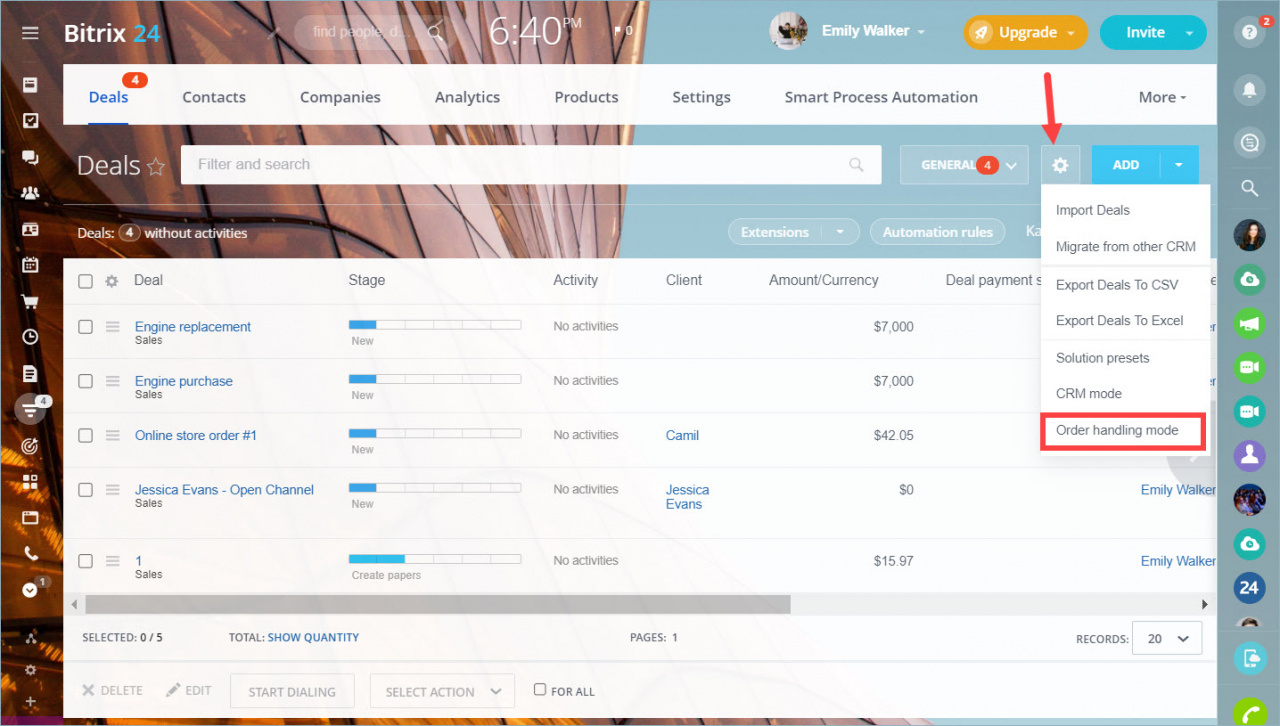 Select the appropriate mode: Deals or Deals + Orders.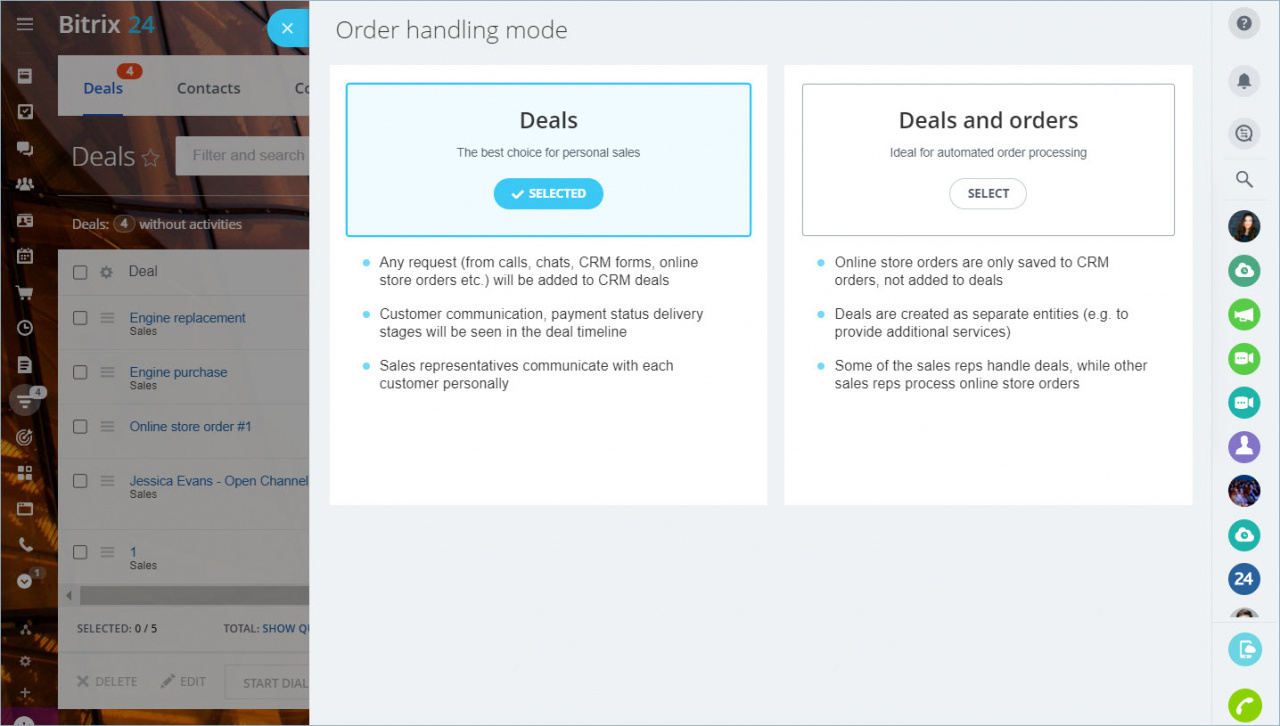 If you choose to work without orders, deals will be created based on all existing orders.