When you close a deal, a sales order document is automatically created, which writes off the product from the warehouse.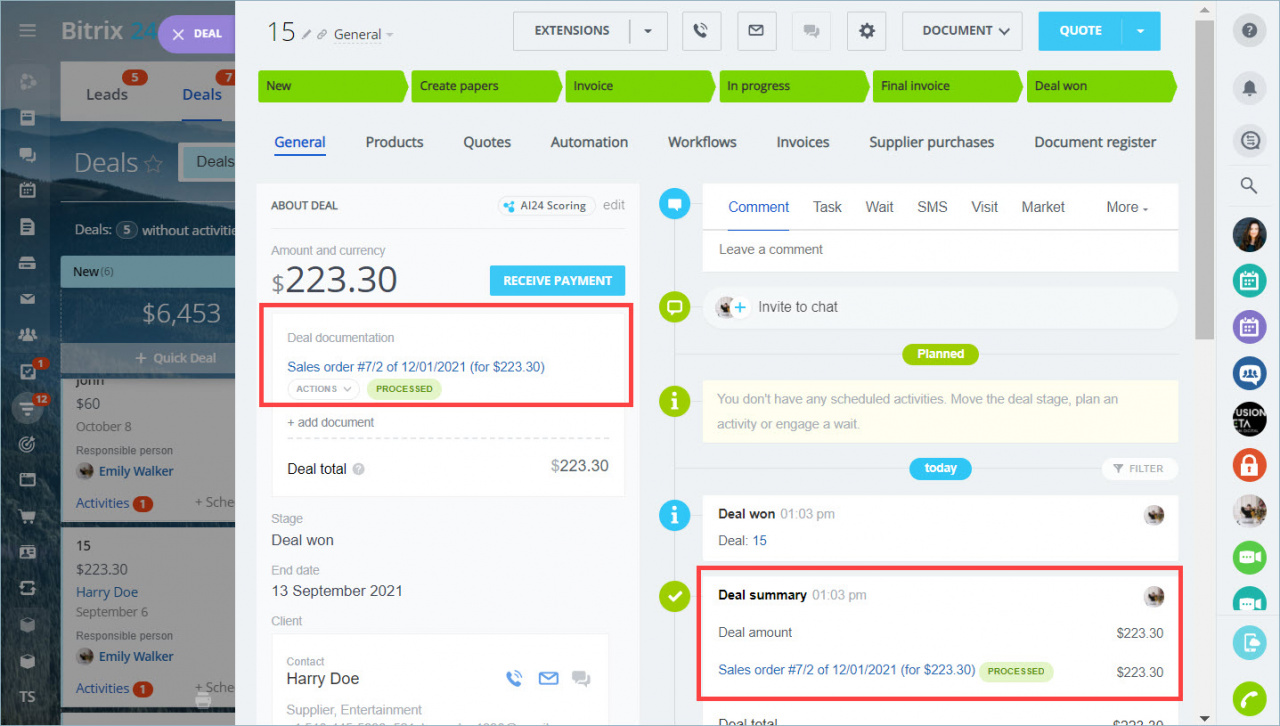 You can open a sales order document directly from the deal form or from the Inventory management section.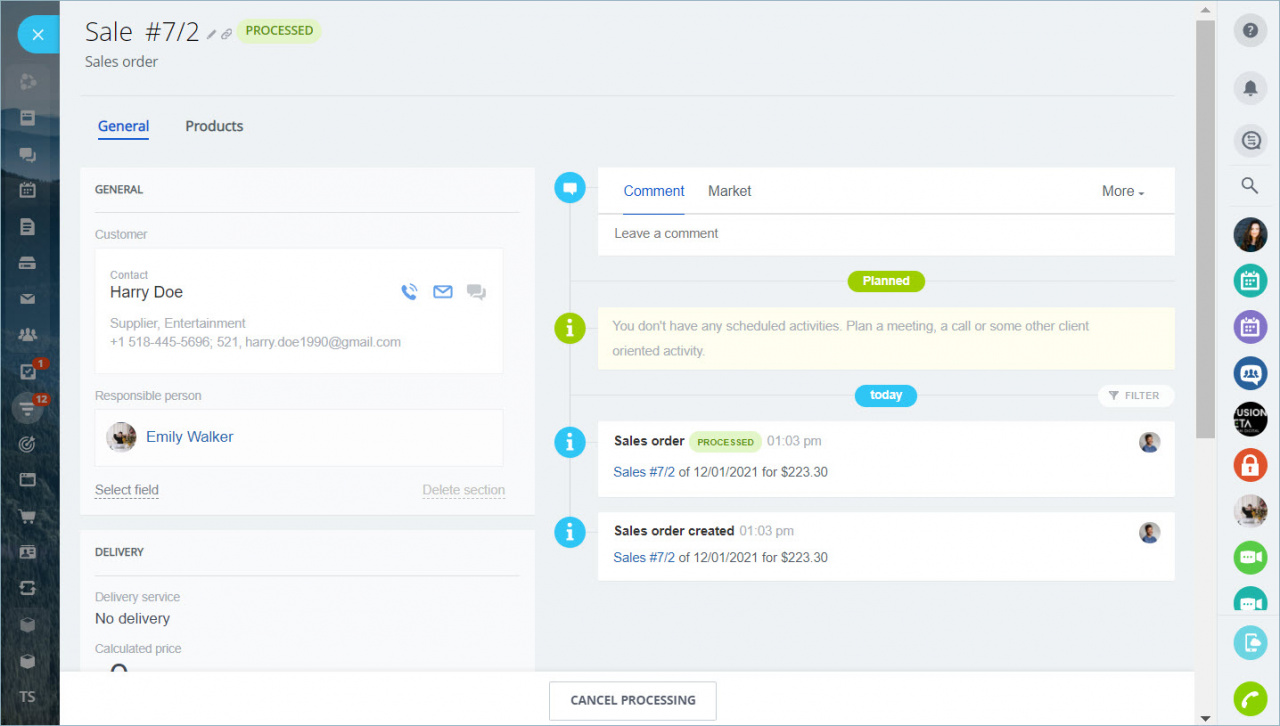 If you have selected more products than there are in stock, you will not be able to close the deal and make the sale.
In this case, reduce the number of items in the deal or select a warehouse that has a sufficient number of items.