When you close a deal, a sales order document is automatically created, which writes off the product from the warehouse. This will help managers avoid errors associated with incorrect accounting of goods in stock.
If a manager manually creates sales documents, he/she may forget to account for some products or mistakenly write off unnecessary ones. When documents are generated automatically, you will always know the exact amount of goods in stock and prevent overstocking or shortages.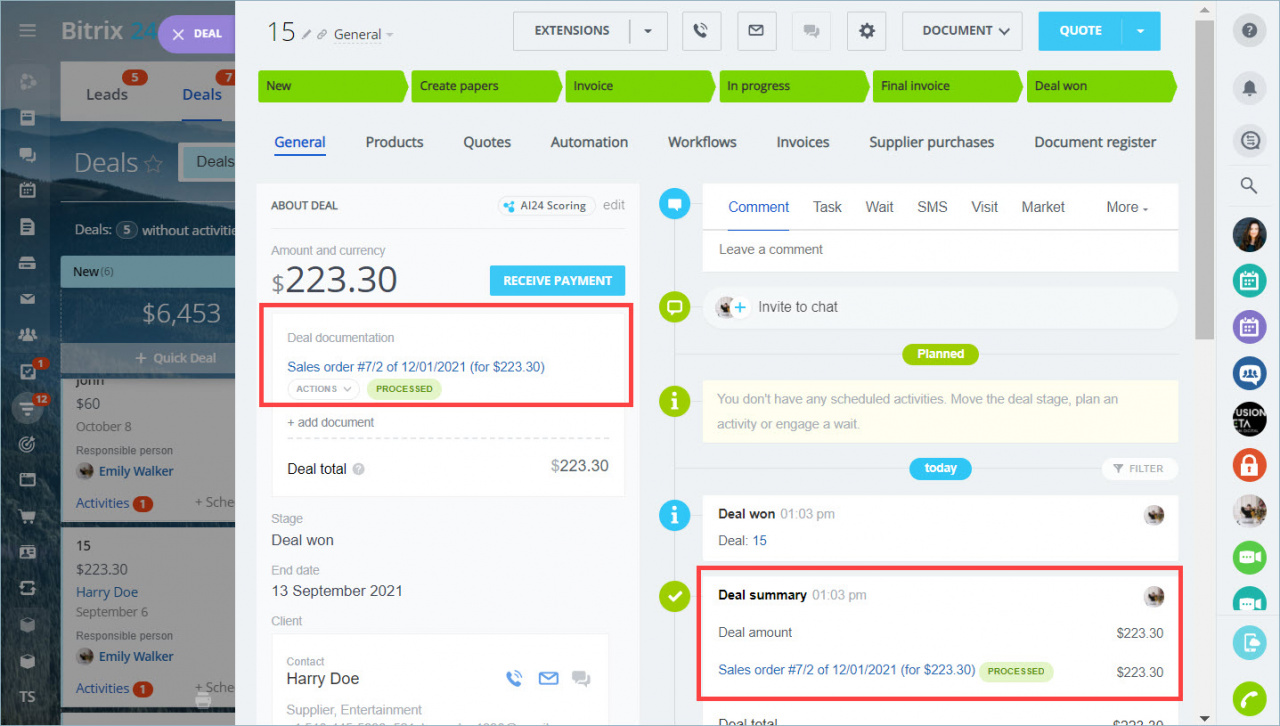 You can open a sales order document directly from the deal form or from the Inventory management section.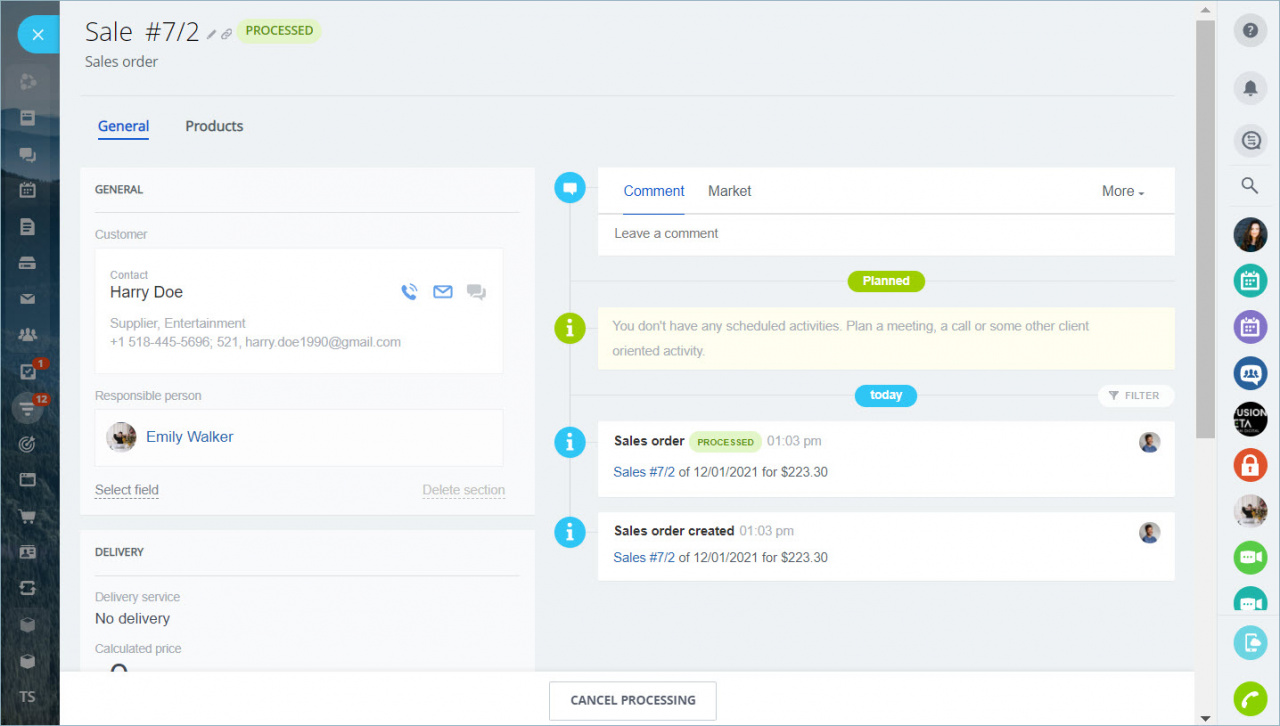 If you have selected more products than there are in stock, you will not be able to close the deal and make the sale.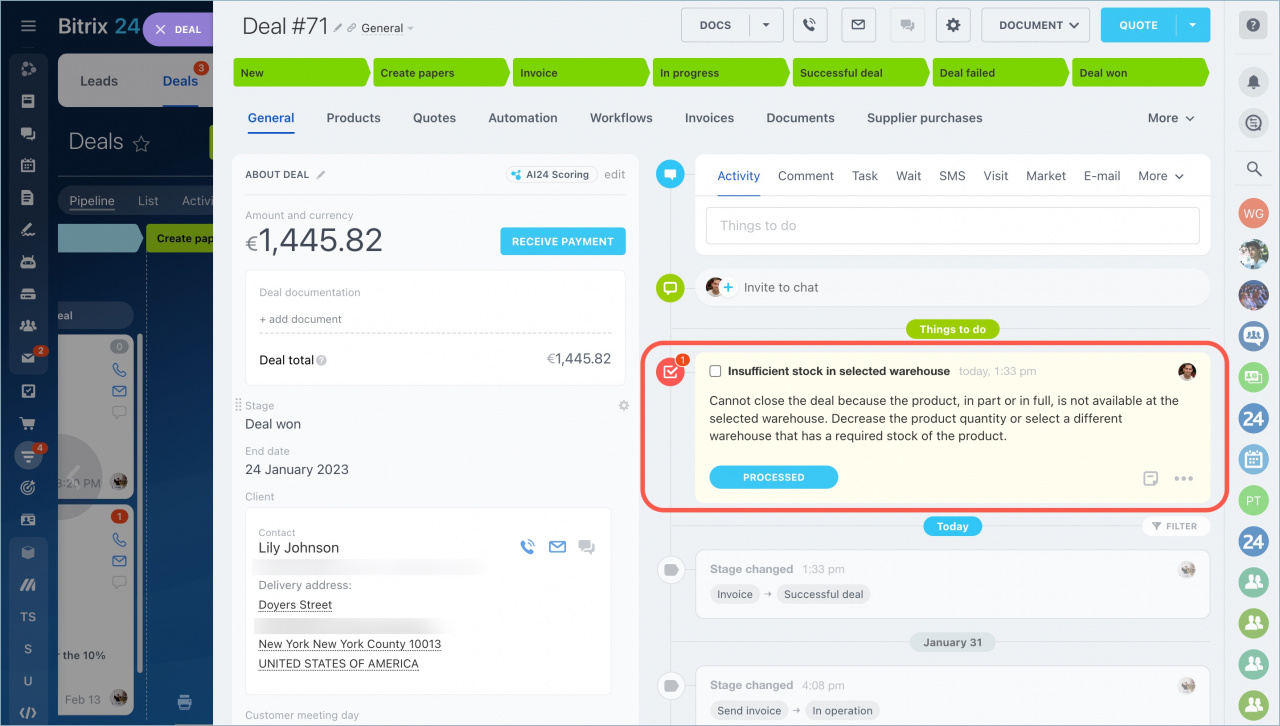 In this case, reduce the number of items in the deal or select a warehouse that has a sufficient number of items.
If you add an unavailable service to the deal, you will not be able to close it and will see an error notification in the timeline.
In this case, open the service form and check the Availability box. It regulates the ability to sell the service in CRM and the online store.
Read about work with services in the articles: