There are two versions of invoices in CRM: the new one, which were released at the end of 2021, and the old one.
The main difference is that the new invoices are made on the basis of automation rules. They include: automation, support for payment systems from the online store, a unified product catalog, and the usual CRM form.
The old invoices are also currently available, but they will no longer have the new functionality and will not be developed. They will be disabled as soon as they get all the features of the old ones.
How to switch between versions
If you have been working with old invoices for several years and are used to them, you have enough time to gradually switch to new ones. If you are planning to start using them, use the new ones. They are more convenient, more functional and will be developed in the future.
You can switch between the versions at any time. In the CRM section, go to the Settings > CRM settings > Other > Other settings.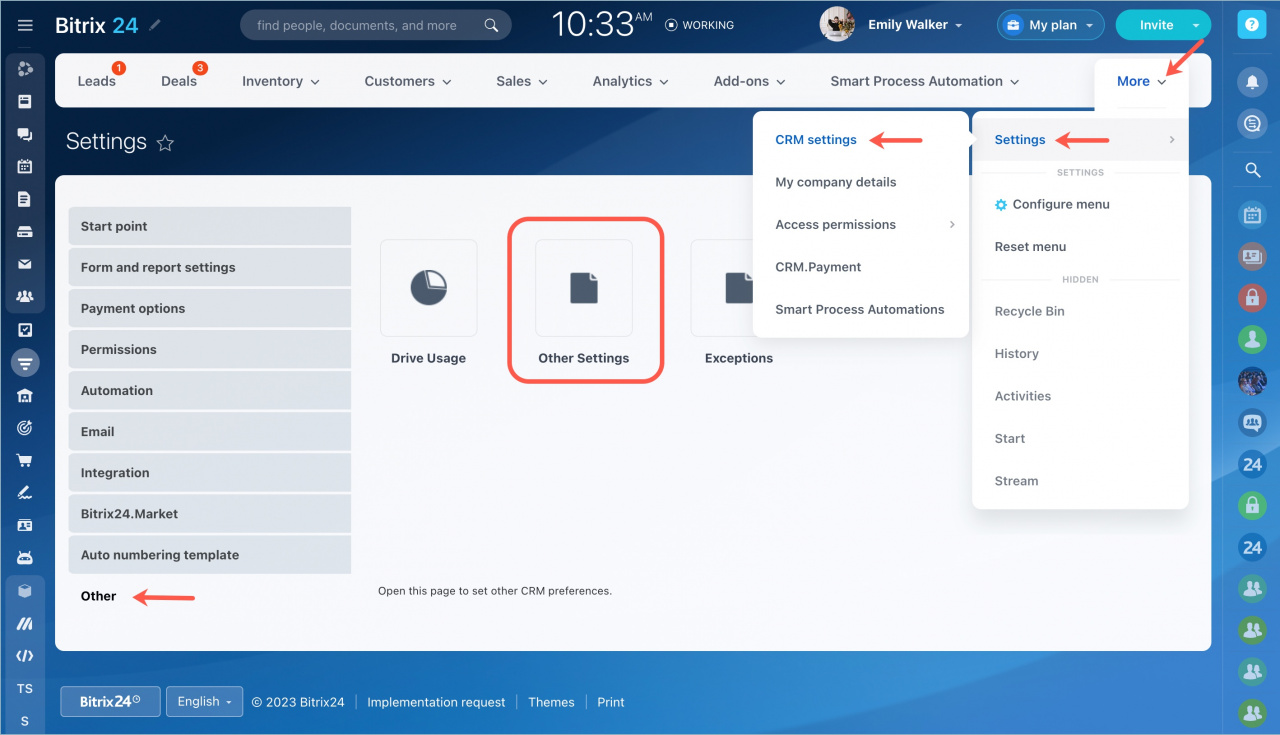 You can enable or disable the old version of invoices in the Invoice preferences section.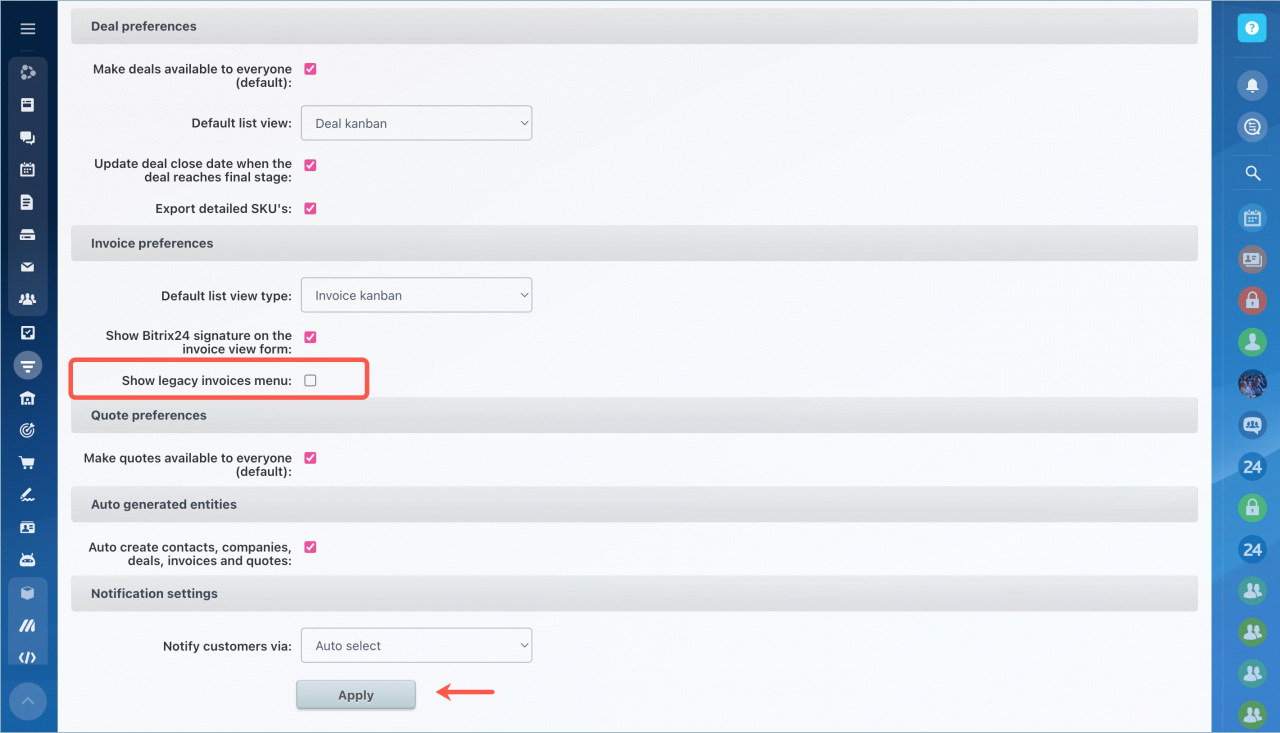 Also, you can open another version of invoices through the gear button, but the version specified in the CRM settings will be displayed after refreshing the page.