Check if
Absence chart
is available on your plan. You can find all the information about Bitrix24 plans on the
pricing page
.
Click the Add Entry button in the upper right corner.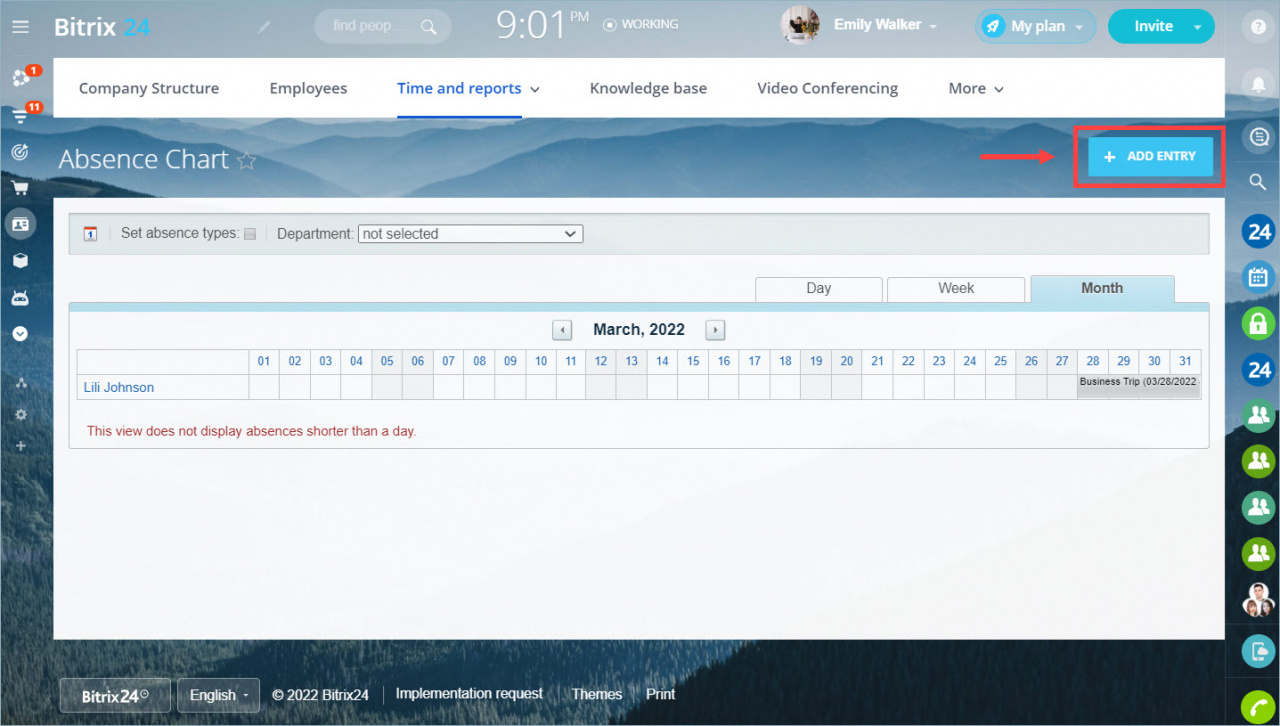 Only the administrator can add an entry to the chart.
Select the absent person.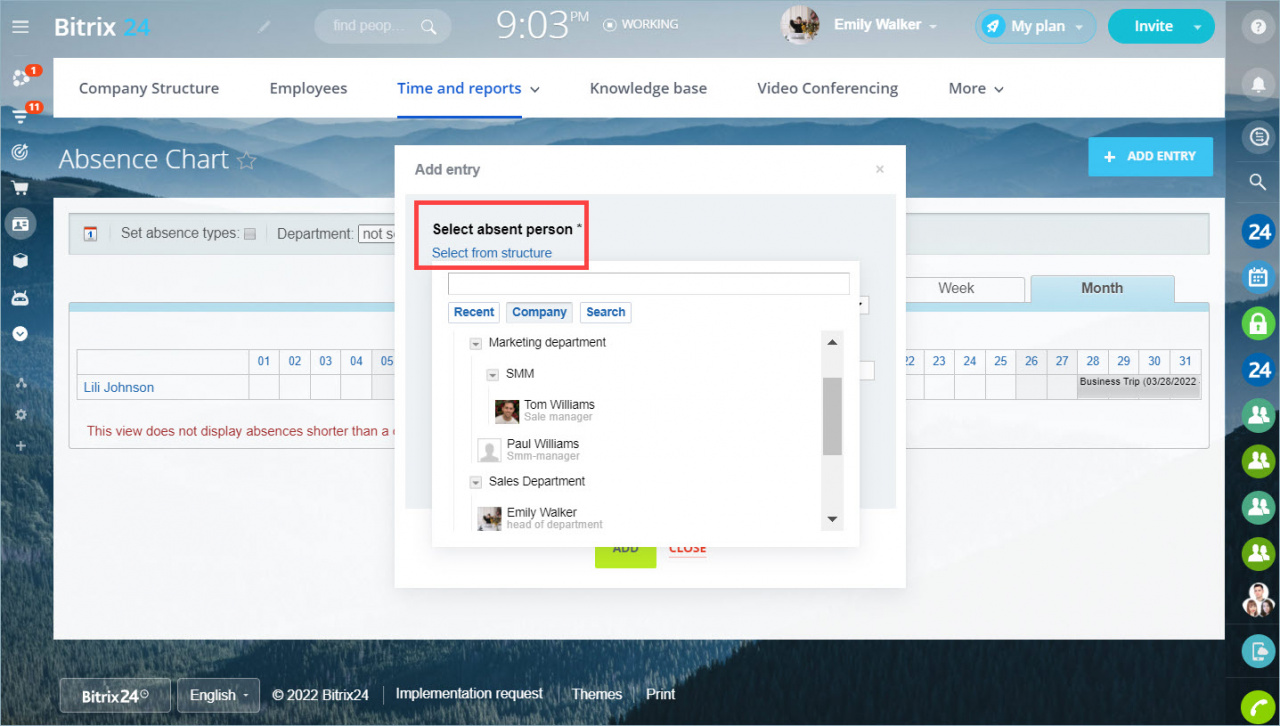 Select the Type of absence from the list.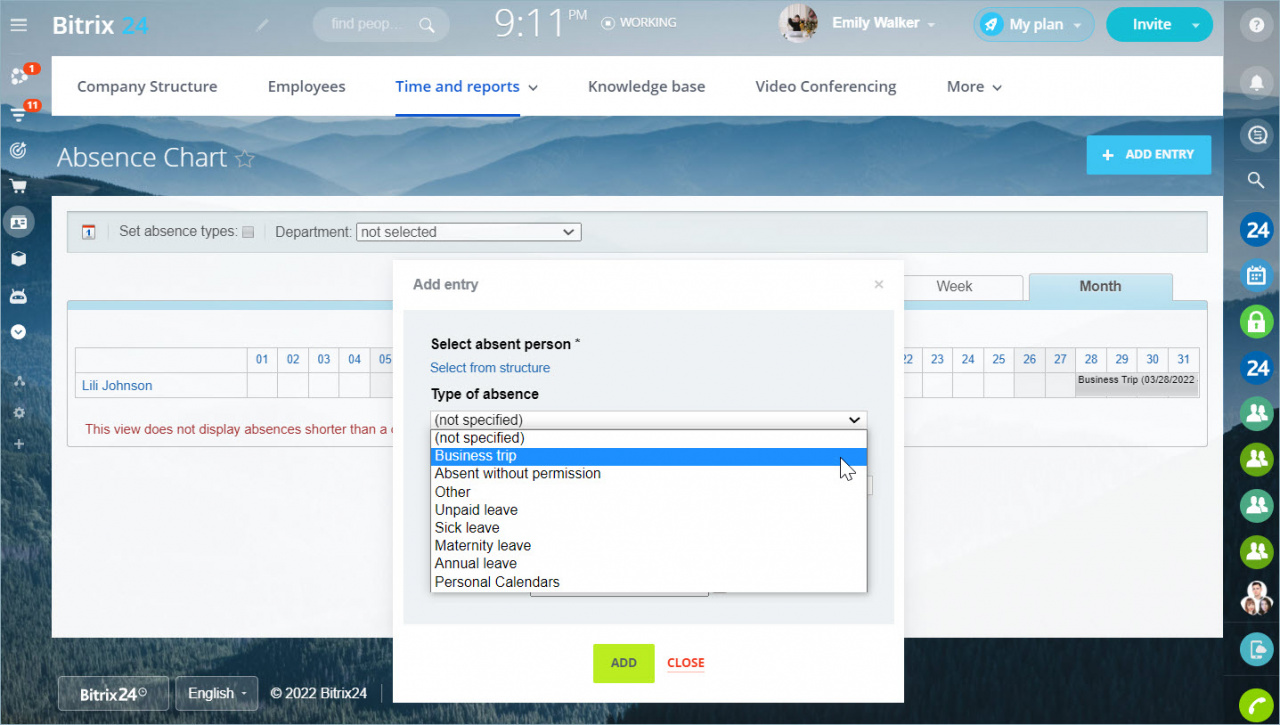 Specify the information in the Reason for absence, Time of absence fields and click Add.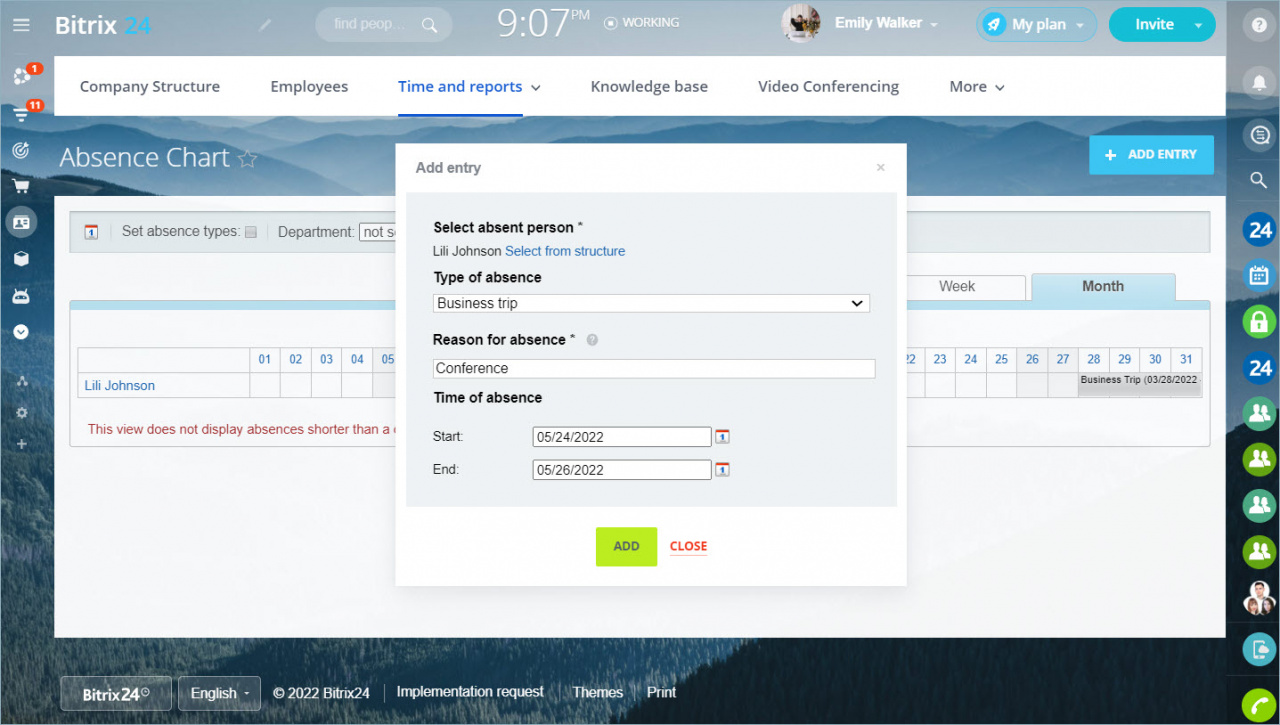 If you need to schedule more than one absence in a day, specify the exact time of the event.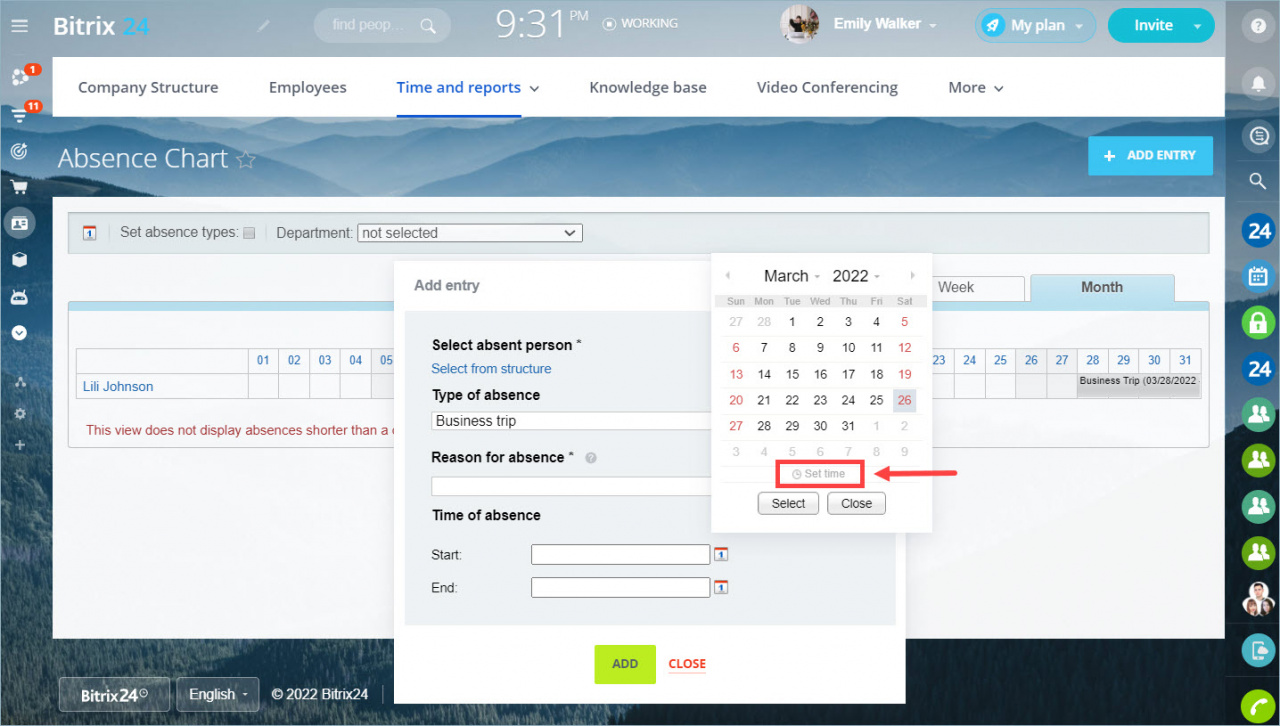 Add other scheduled absences or close the form.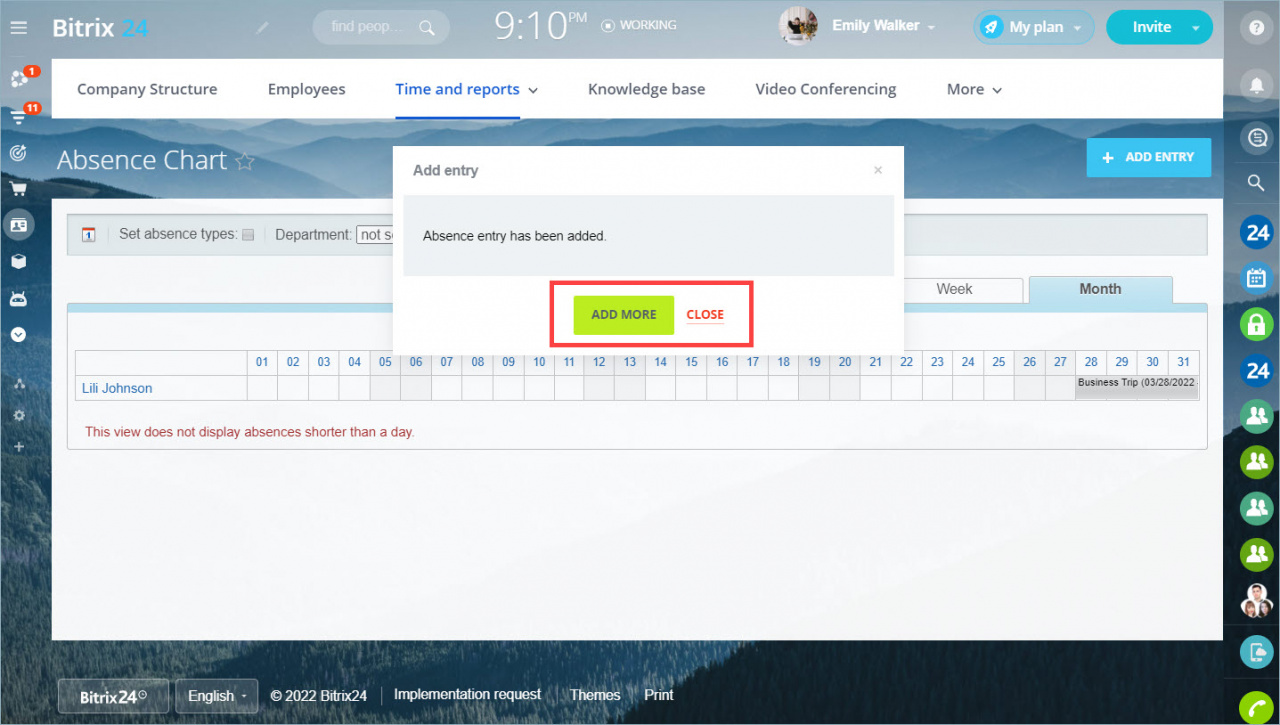 Once added, the event will appear in the Absence chart.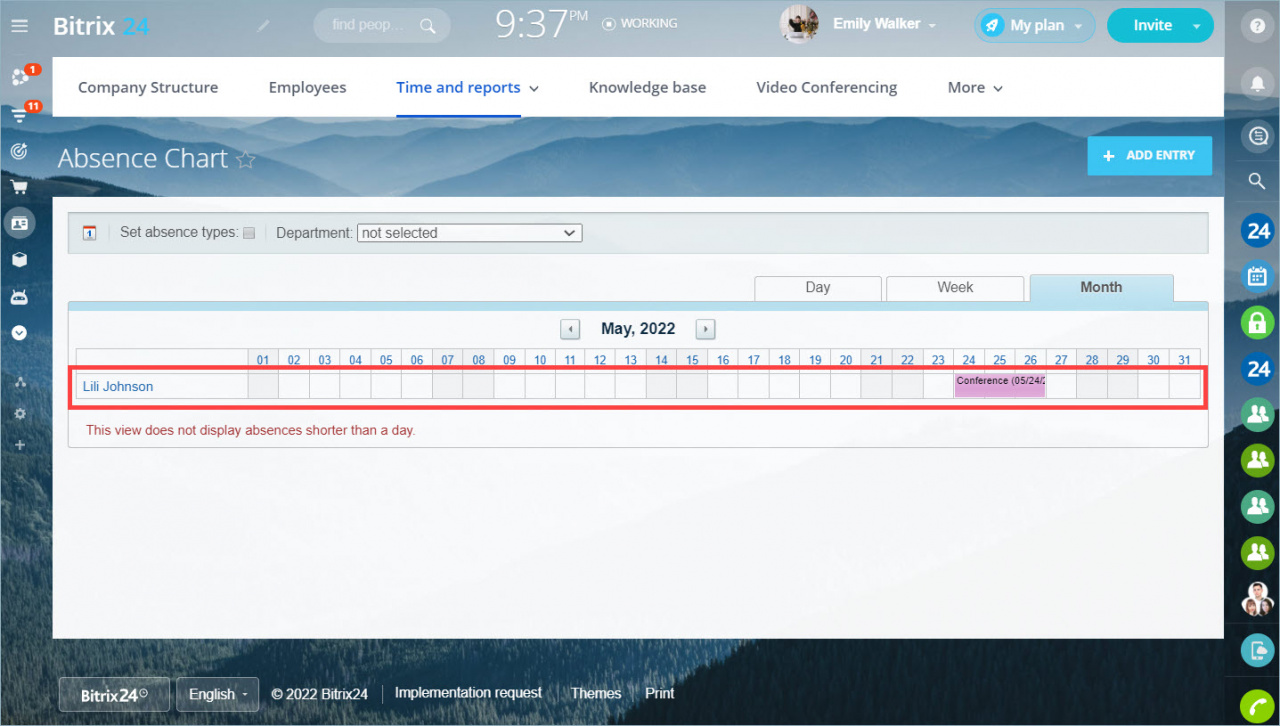 If you add the absence using the Leave Approval workflow, the absence will appear in the Absence chart automatically.
Any employee can add the leave to the Absence chart with the special option in the calendar event.