We have implemented OAuth 2.0 authentication support for Microsoft Office365 and Exchange Online mail providers.
What does it mean
Microsoft Corporation will completely disable standard authentication for its Office365 and Exchange Online service integrations to improve security by the end of 2022.
When you connect Microsoft Office365 and Exchange Online mail, you now need to click the Connect button.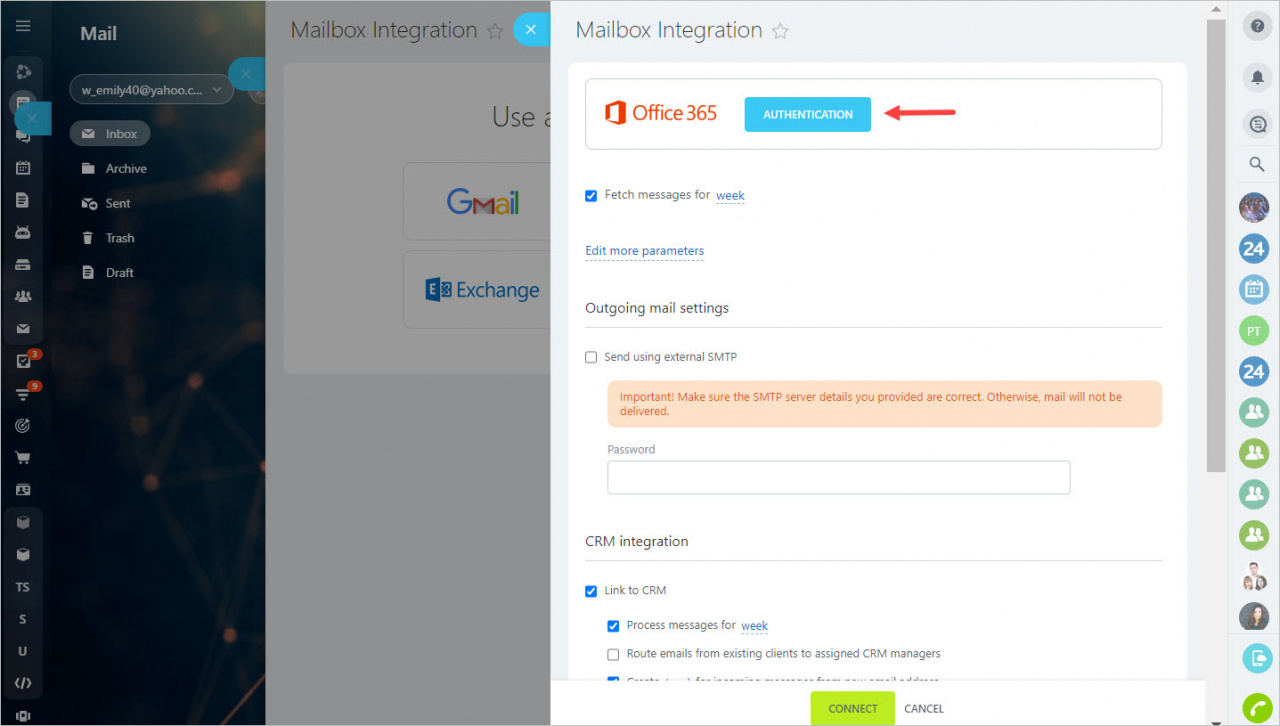 What to do
Unfortunately, the old way of connecting Microsoft Office365 and Exchange Online mail is not compatible with the new one, i.e. when reconnecting the same mailbox, links to emails or automations previously created for this mailbox may be broken - for example, sending emails through an automation rule or a workflow. In this case, recheck the settings of these processes.
If you have already connected mail via IMAP-login and password, this connection will continue to work until the end of December 2022.
If the current connection under the old authorization scheme is disconnected for some reason, you can continue to use the old way with your IMAP provider with these connection settings.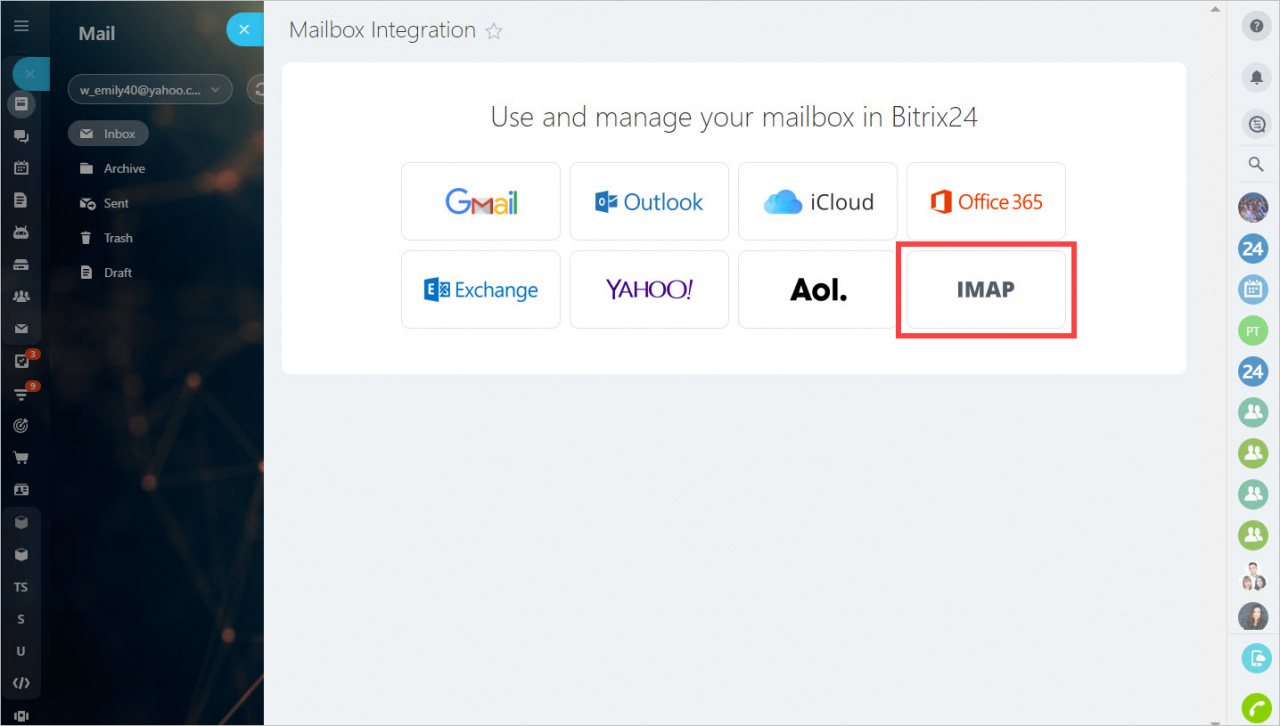 Despite this, we still advise you to switch to the new authorization system now.
You can manage your connected mailbox in the Settings - Mailbox Settings. Here you can change the options or disable the mailbox.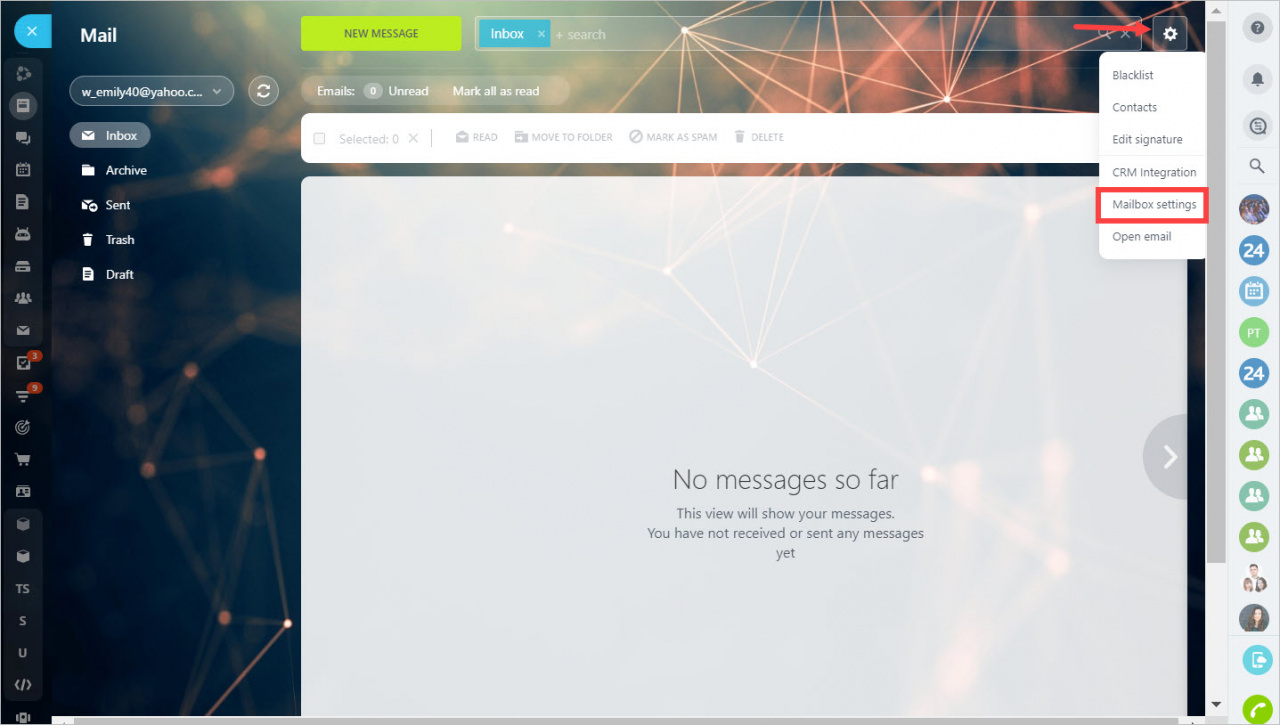 These recommendations can by applied only to Microsoft Office365 and Exchange Online services. If your company uses its own corporate Microsoft Exchange server, you can continue to use the IMAP provider to connect your email. You can get the connection information from your company's system administrator.