Notifications from Bitrix24 is a tool for controlling and organizing work. Receive email notifications to track your colleagues' actions and respond to them in time.
You can enable all notifications to Bitrix24 website, desktop and mobile apps or keep only the ones you need.
Click on your profile and select Notifications.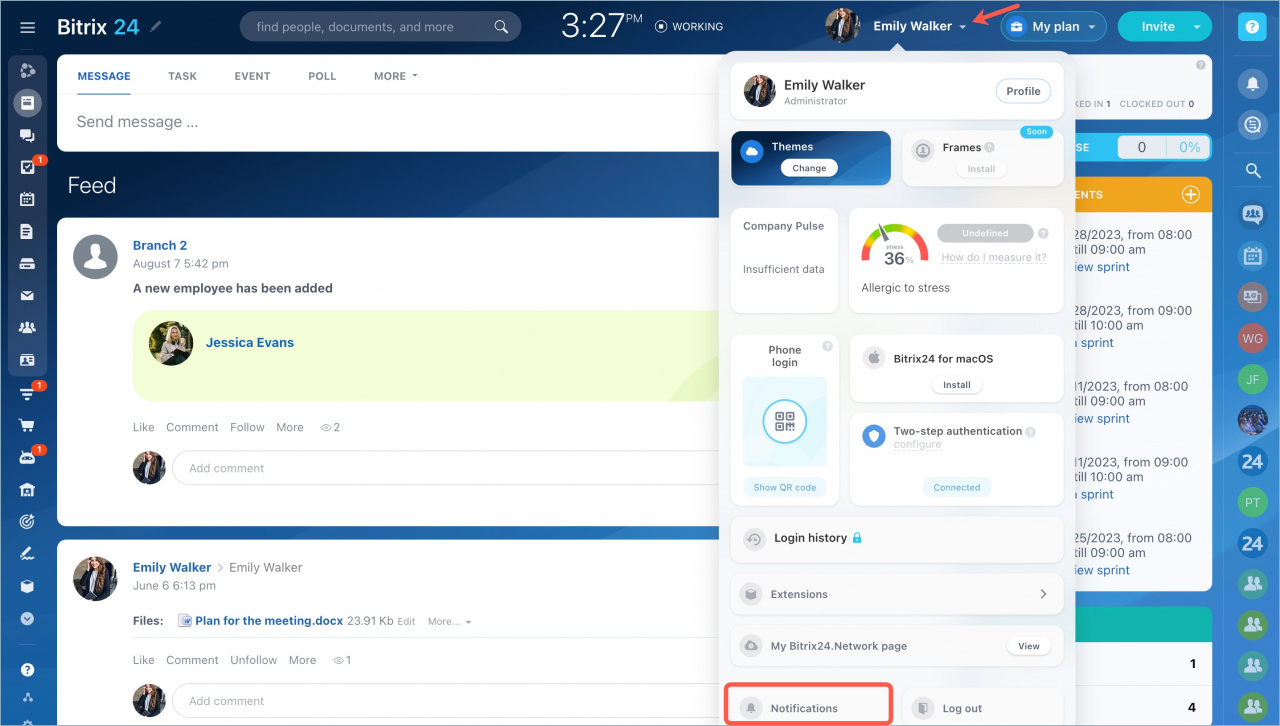 Email notifications are disabled by default, but you can always enable them.
Please note that email notifications are not sent immediately, they are sent in 10-15 minutes and only when the user has not viewed the notification. If the user in the browser or desktop application has read the notifications, they are not sent to the mail.
There are Simple and Advanced modes for customization.
In the Simple mode, check the E-mail box.

If you want certain notifications to be sent to your email, go to the Advanced mode and check the boxes next to the desired options.
Mail notifications are sent in 5-10 minutes and only when you haven't looked at them in the browser or desktop application. Automatic notification comes from Bitrix24 no-reply@ sender.
Read also: