Giphy chat bot helps to search a library of animated GIF images.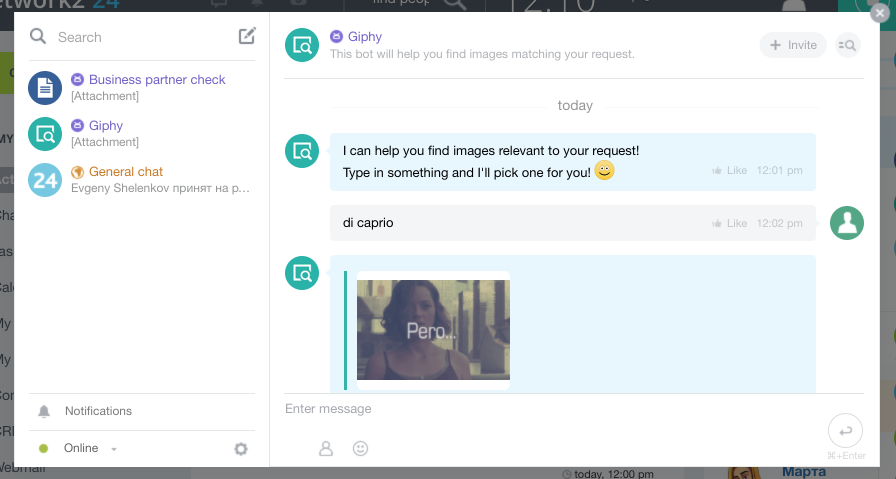 By default, the bot can be found in Instant Messenger - just send a keyword for GIF search & bot will reply with a GIF.
For group chats (except for General chat) - invite bot to the group chat first, then mention it (@Giphy) with a search word, the bot will reply with a GIF to the group chat; or - for all chats - send /giphy command with image subject keyword.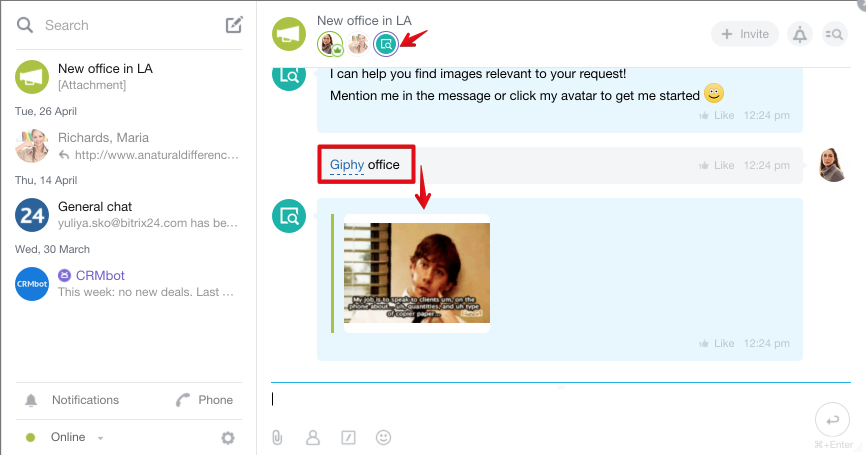 Important: regarding app support & suggestions please contact the
app developer
directly.