How efficient are you?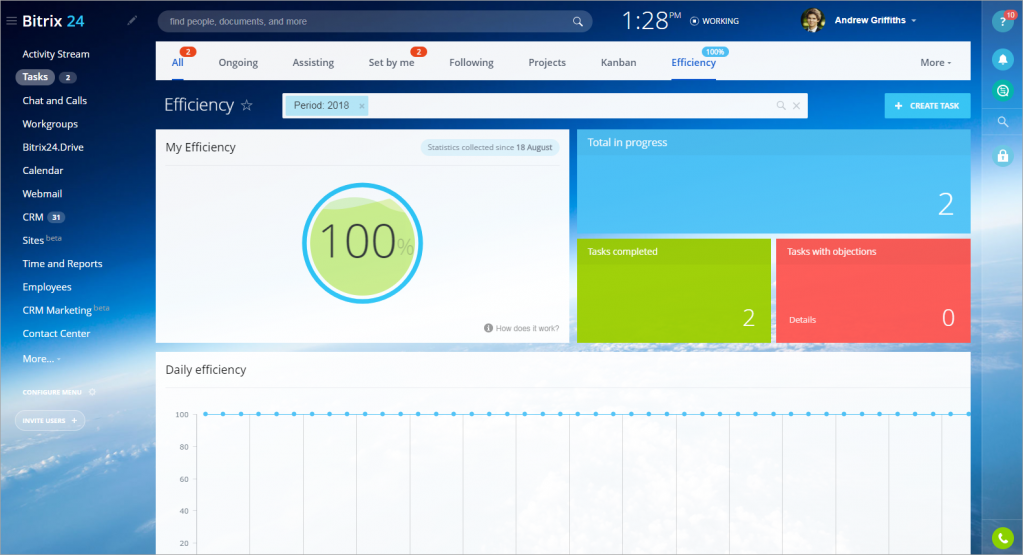 Bitrix24 tracks all the assigned tasks in order to measure how many of them were completed on time and without objections.
The Efficiency indicator offers you a number of benefits. First, it helps you understand individual and group performance. Second, anything that gets measured is easier to improve. Finally, you can base your KPI on this indicator and make intelligent decisions about who gets promoted and rewarded.
How to work with efficiency report
First, configure the reporting period in the filter above the report blocks.
My Efficiency - your personal tasks efficiency indicator.
Tasks completed - the number of tasks completed within the reporting period.
Tasks with objections - the number of overdue tasks.
Please note that tasks, where you have either responsible or participant role, are counted.
Total in progress - total number of assigned & completed tasks within the reporting period.
Please note the creator & responsible person must be different (different user) for the task to be counted.
The Efficiency is counted according to the formula:
Efficiency = 100 - (Tasks with objections/Total in progress within the reporting period) * 100
How to view my employees' efficiency
Supervisors can view their employees' efficiency in Supervising section.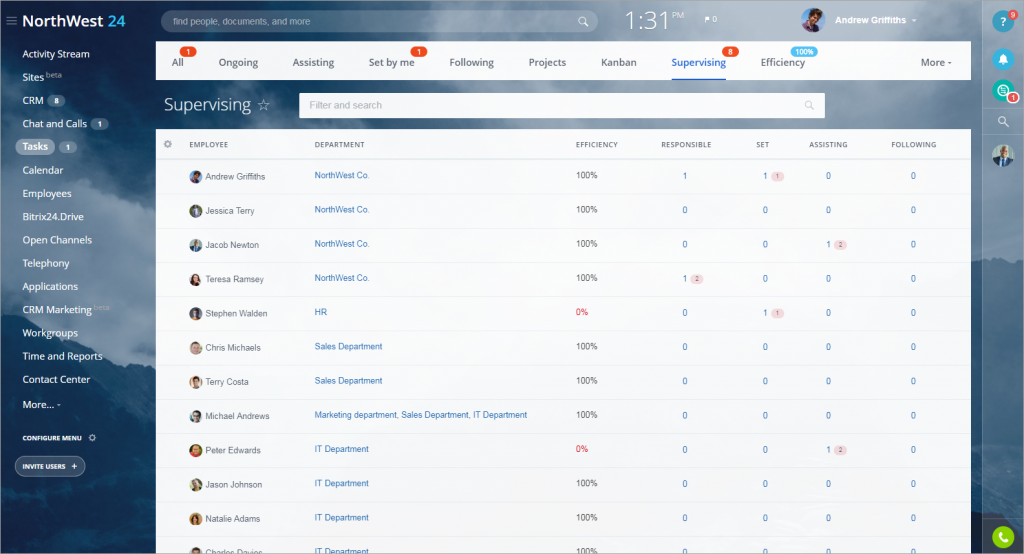 If you are an owner of a project, you can view project tasks efficiency in Projects section.