Reports are a useful tool for tracking tasks and collecting statistics about them. They help to evaluate the performance of employees and improve it.
Go to the Tasks and projects section - More - Reports.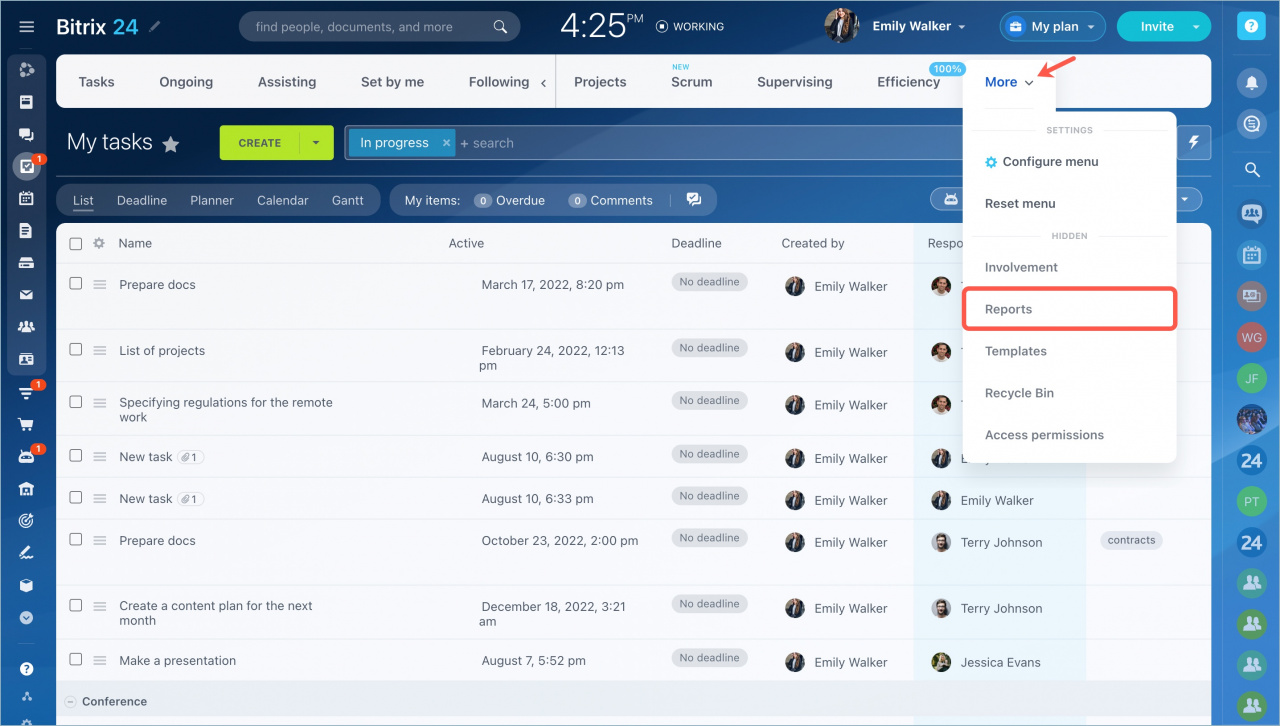 We have divided the list of reports into Personal and Standard:
Personal — reports that you created manually.
Standard — ready-made set of standard reports.
Personal reports
Click Add report to create a new one.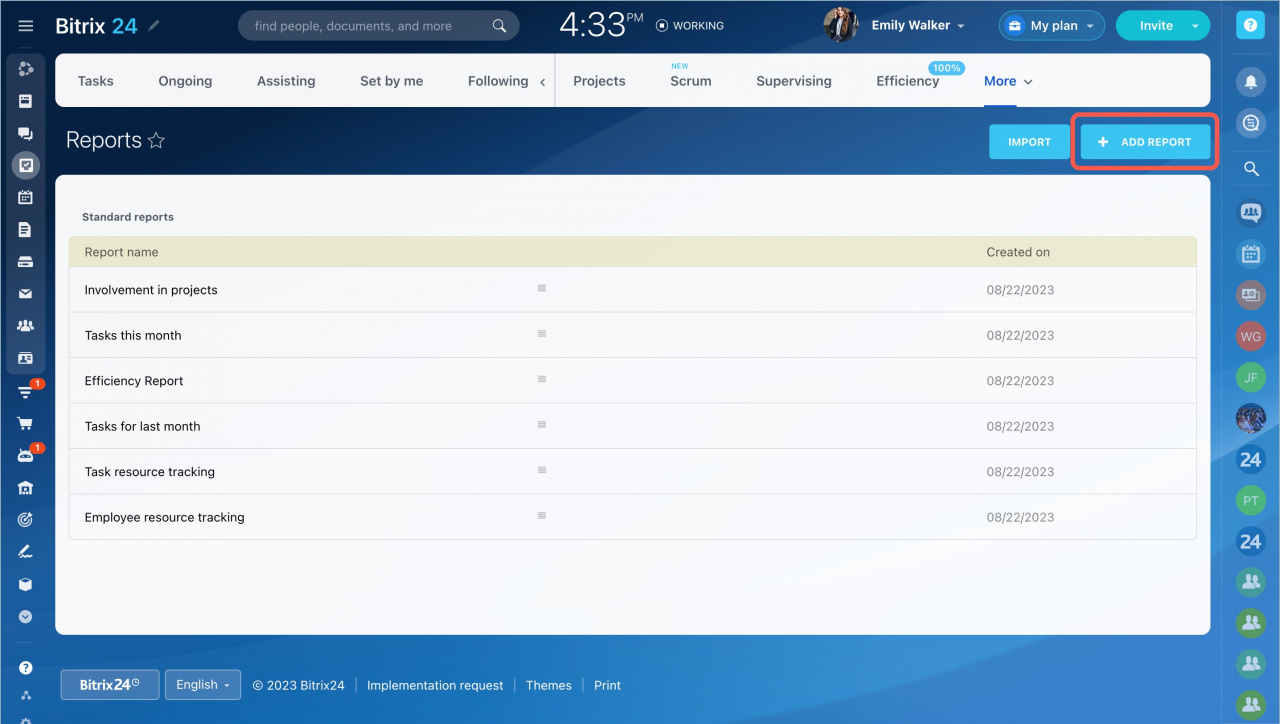 Fill in the data fields required for the report. You can create a report for each employee and for any reporting period. Both the head of the department and any employee can collect such statistics.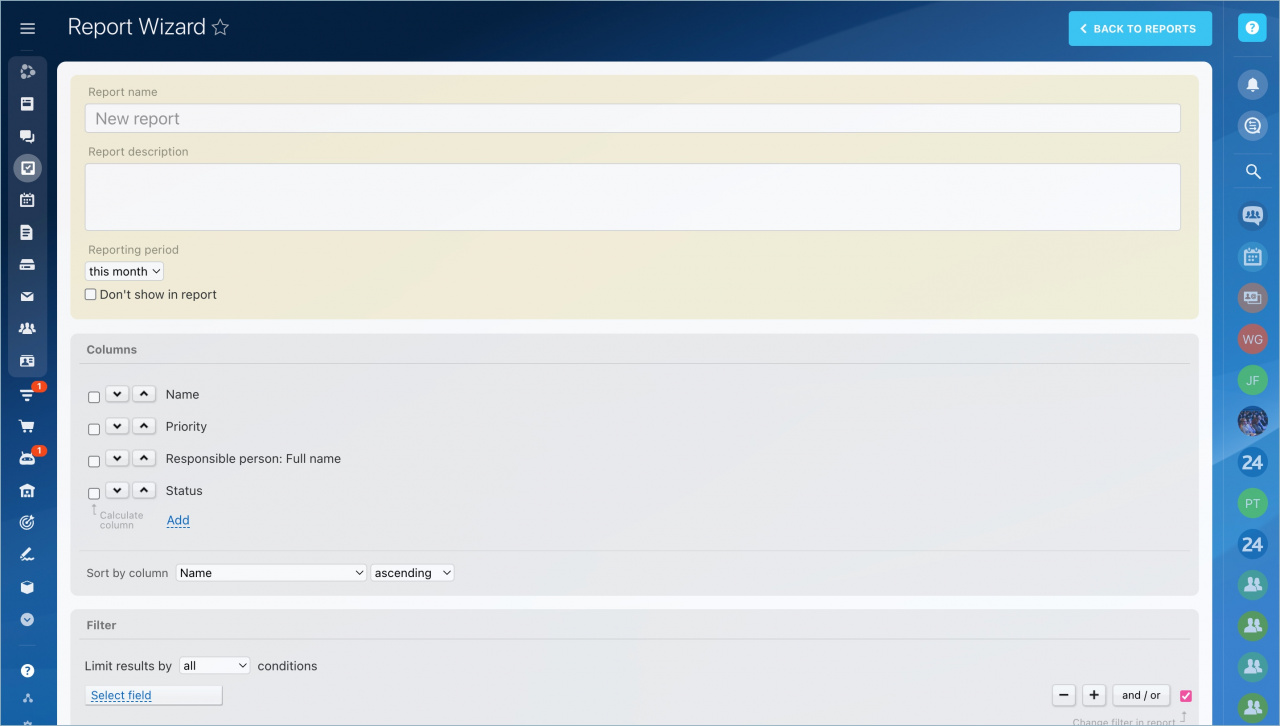 Standard reports
This section contains reports on various indicators. The data is up-to-date each time they are used.
Standard templates cannot be edited, but you can create your own report template based on the ready-made ones by clicking the Copy button.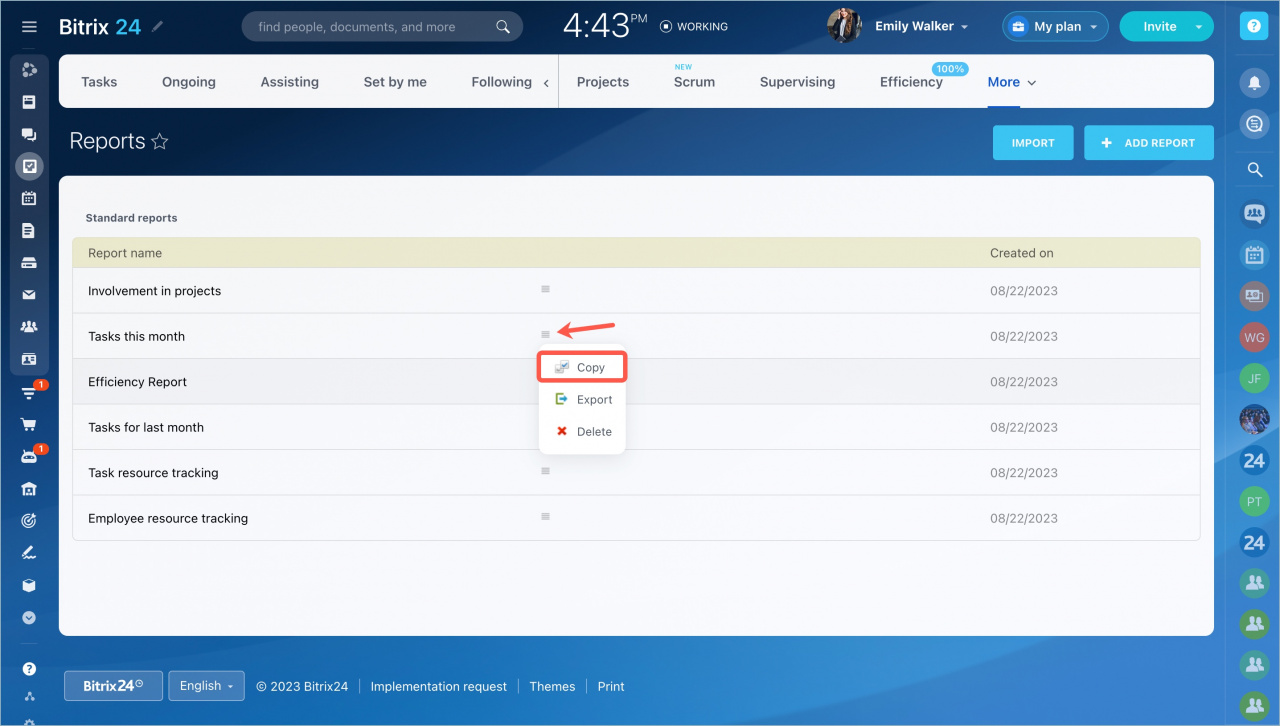 Report import
You can import previously created reports in CSV format. To do this, click the import button and upload the file.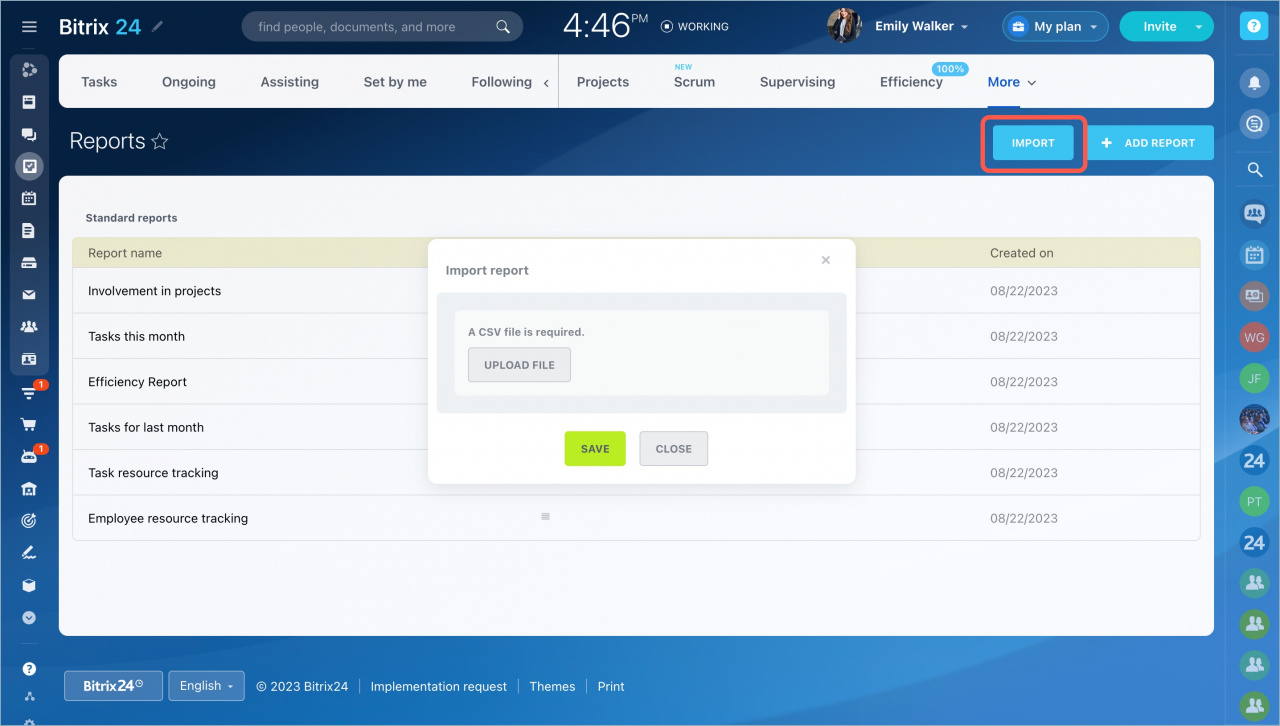 In brief
Reports in tasks help to evaluate employee performance and improve it.


Reports that you add manually are called Personal. Ready sets of reports are called Standard.


Previously created reports can be uploaded to the list in CSV format.