If you have a large database, CRM items can take up too much drive space. With the CRM Cleanup tool, you can quickly delete unnecessary information.
Go to Settings > CRM Settings > Other > Drive Usage.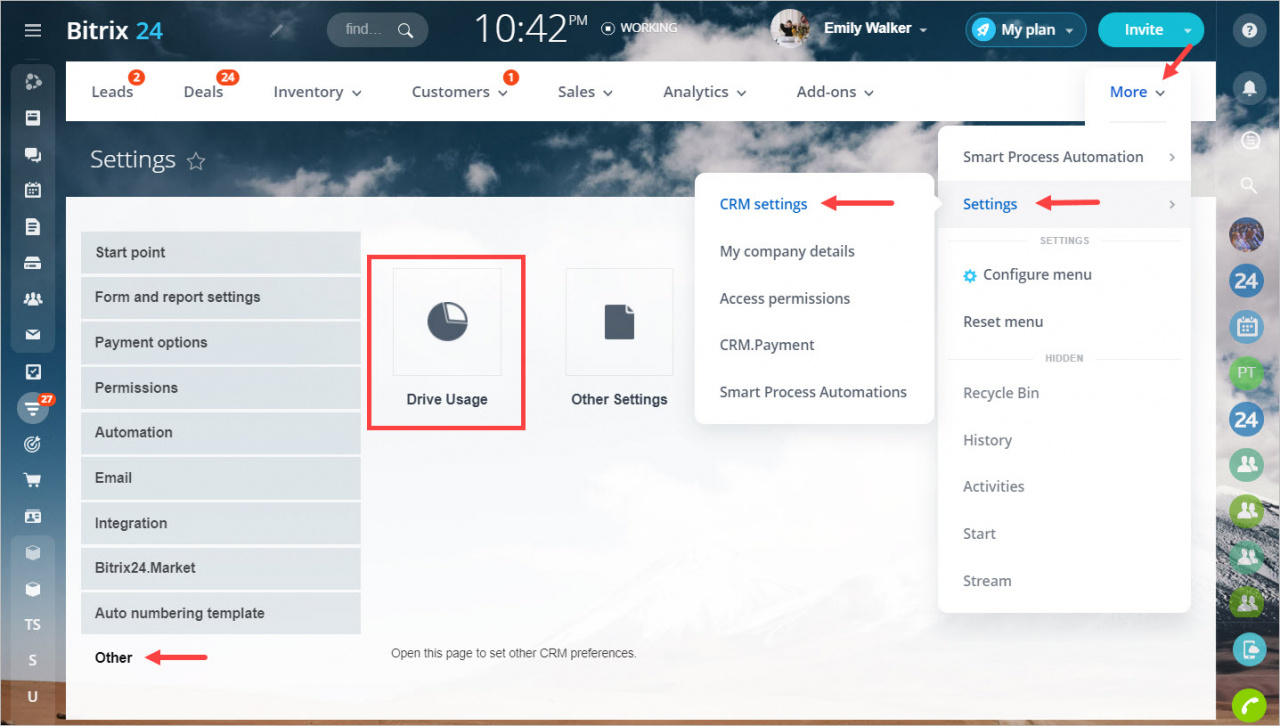 Click the Start scan button. If you see a message that the data from the last scan may not be up to date, we advise you to repeat the scan. The scanning may take a while.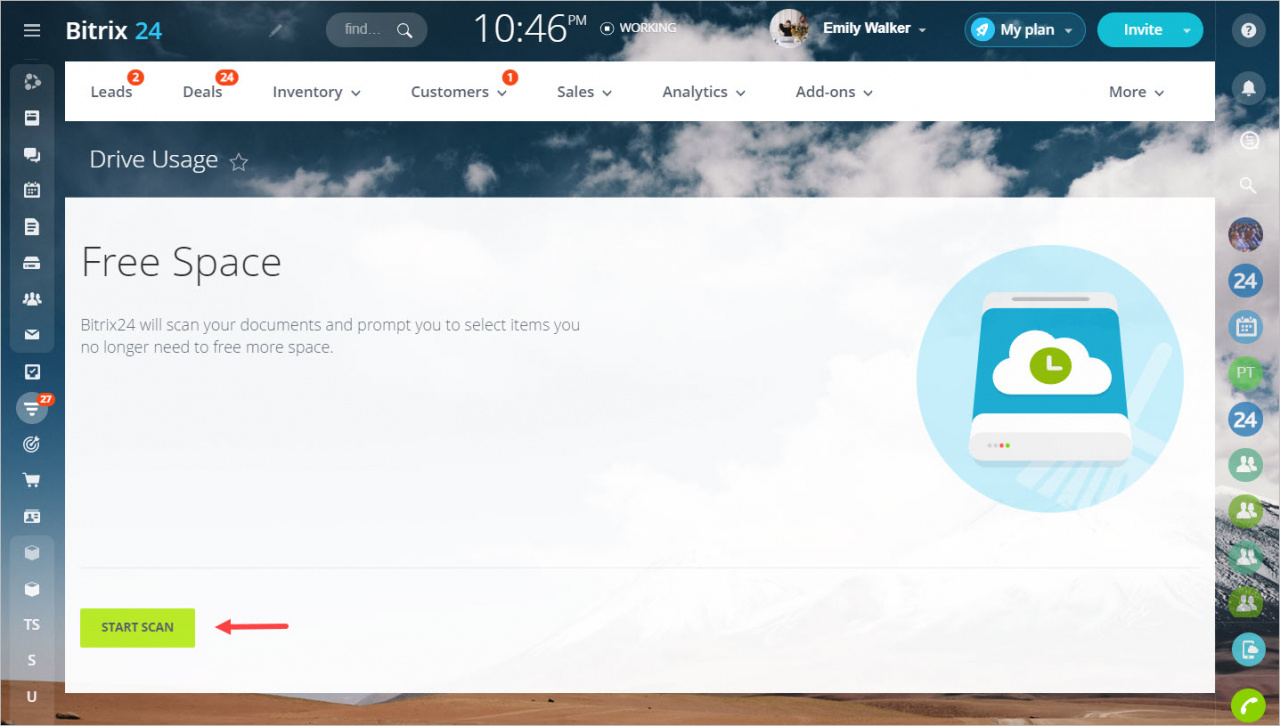 Total space used is shown at the top of the page.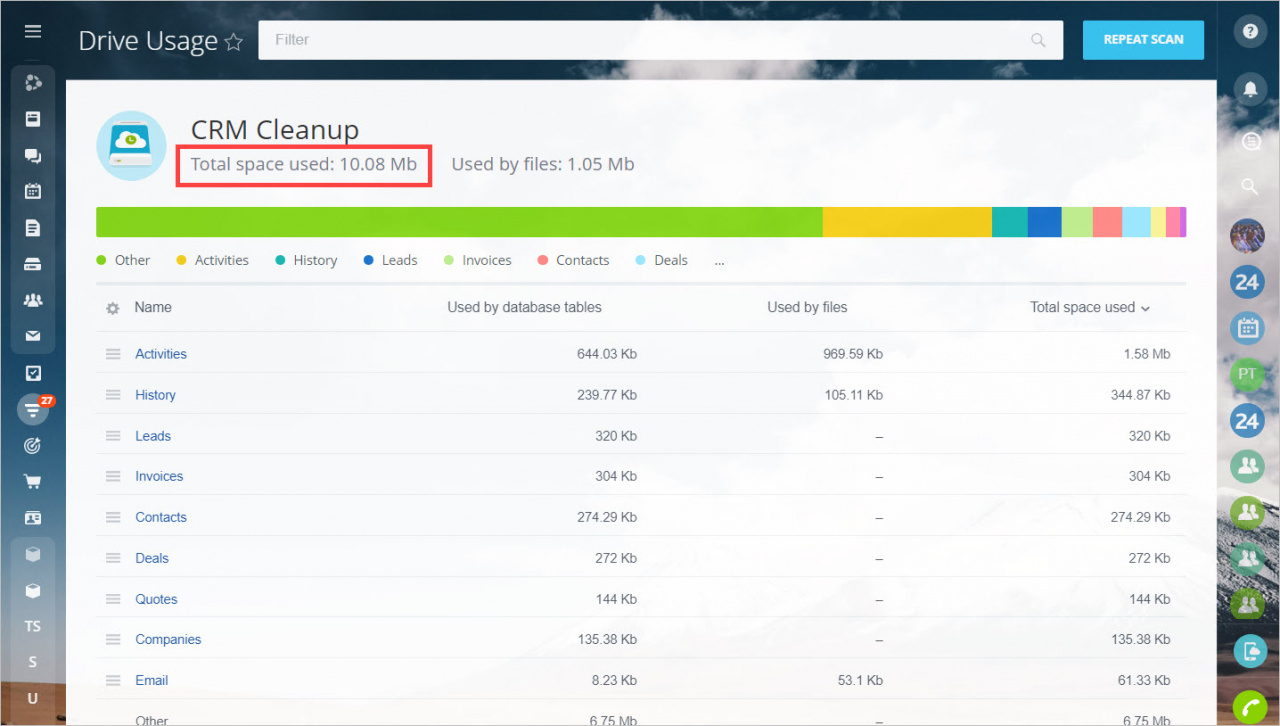 The chart shows statistics by item type. For example, what percentage is occupied by leads.
The Other type means the rest of the CRM elements, for example, details, CRM forms and addresses.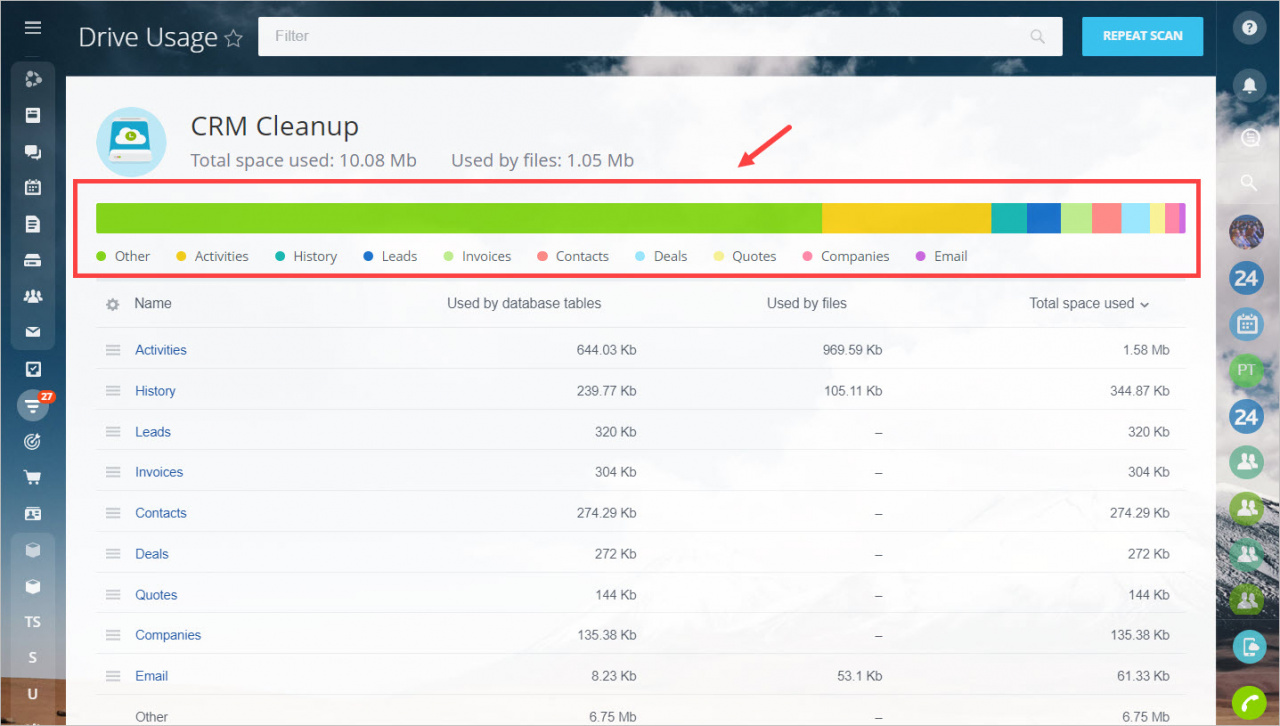 In the list below, you can see all CRM elements: deals, leads, contacts, companies, estimates, invoices, email, activities, and history.
If there are no any CRM entities in the system, they will not be displayed in the list.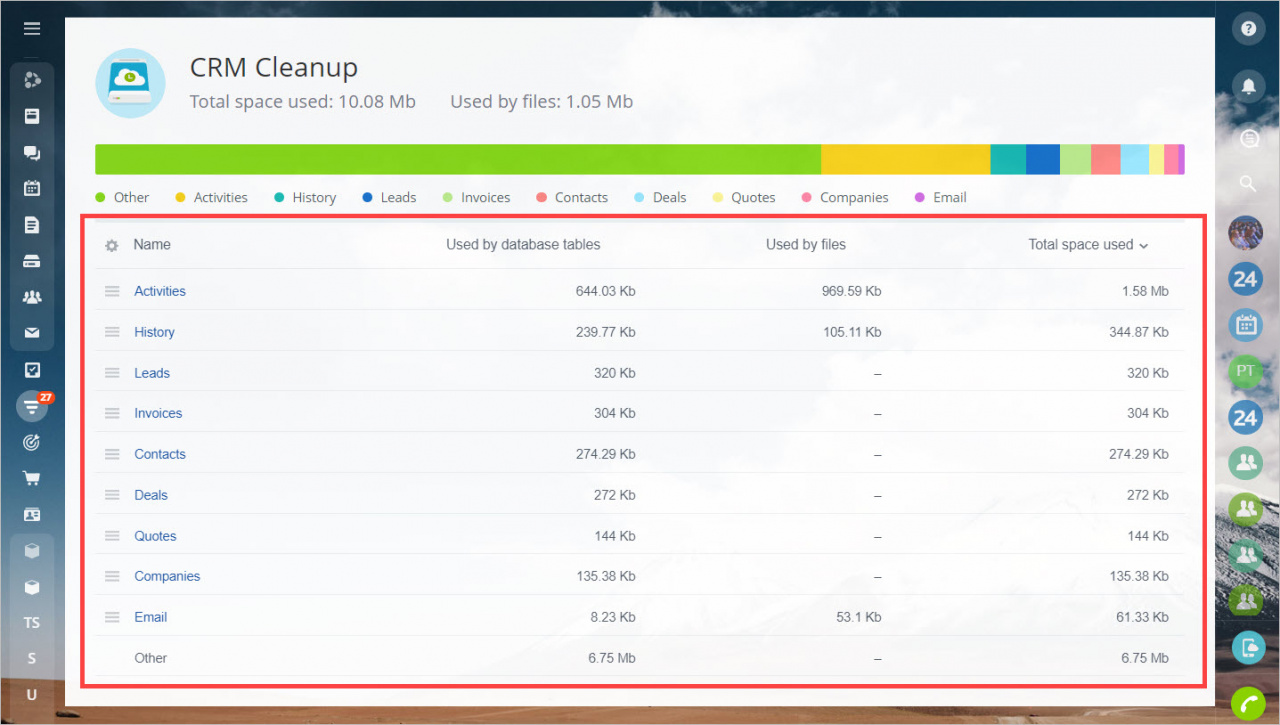 How to customize fields in a table
To add some fields to the table, click on the gear icon and customize the list.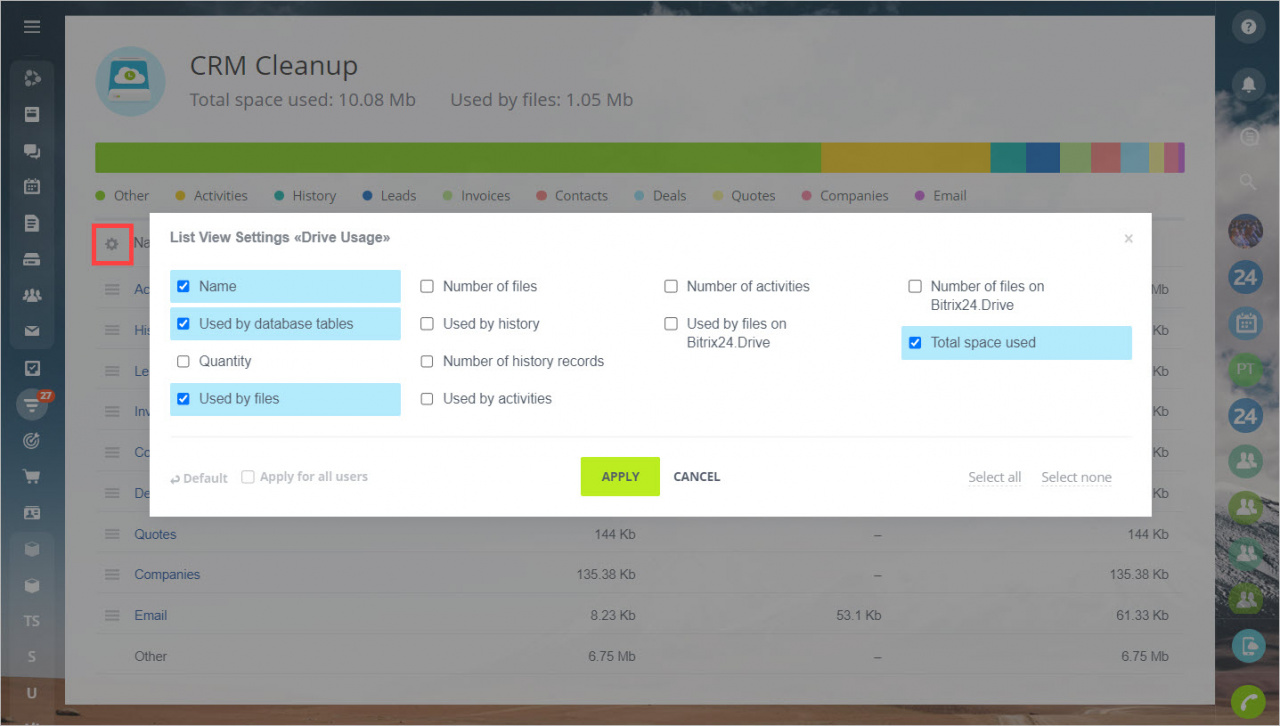 Let's take a deal list as an example:
Name — CRM entity name.


Used by database tables — the size of all deals without files, history and activities.


Quantity — the number of items in your database.


Used by files — deal files. For example, attached contracts or images.


Used by history — the history of all actions with deals.


Used by activities — deal activities, such as emails, calls, and meetings. It also includes records of telephone conversations.


Used by files on Bitrix24.Drive — files that are accessible through the Drive interface.


Total space used — the space occupied by all the deals.
How to remove unnecessary items