Check if this tool is available on your plan. You can find all the information about Bitrix24 plans on the
pricing page
.
Chat statistics will help you evaluate the most popular open channel with your customers, your employees' effectiveness, average reply time, satisfaction rate, etc.
How it works
Click Contact center > Chat statistics. In this section, you can view all the essential information related to open channels - the number of messages got via each messenger or social network, average reply time, etc.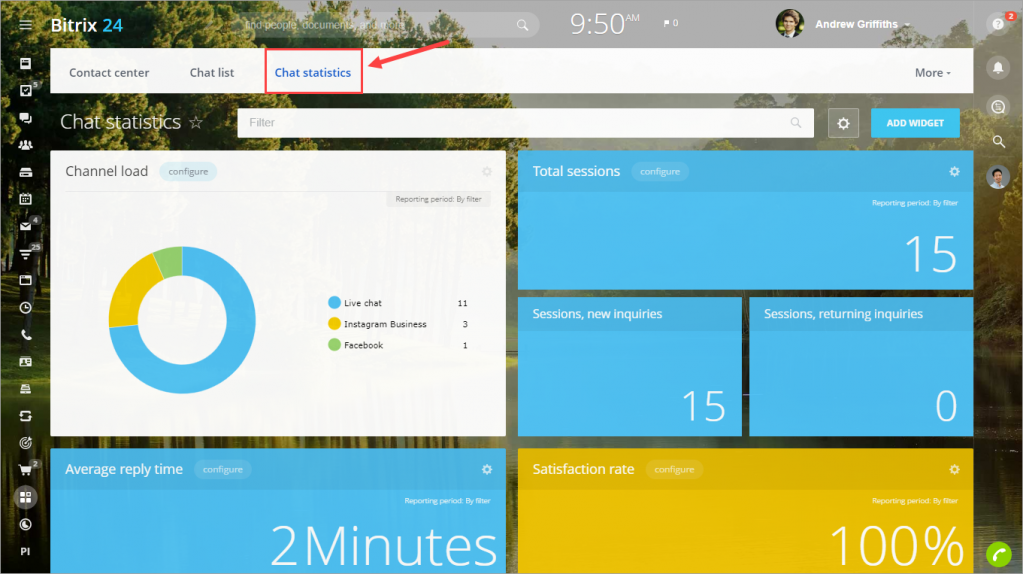 Reports are presented as widgets, and you can move them with a mouse.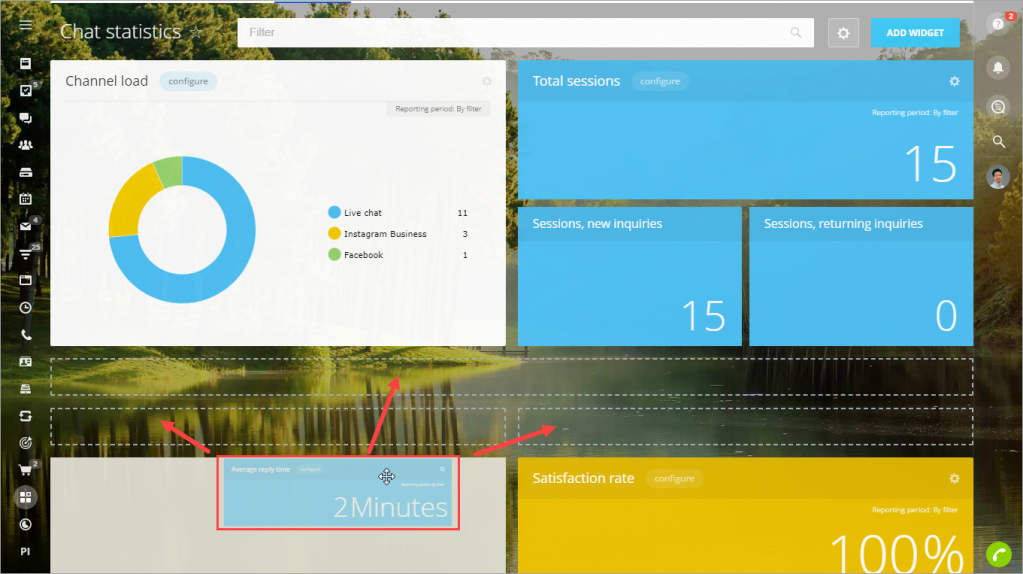 If you accidentally delete a widget, you can always Reset to default view by clicking the cogwheel button.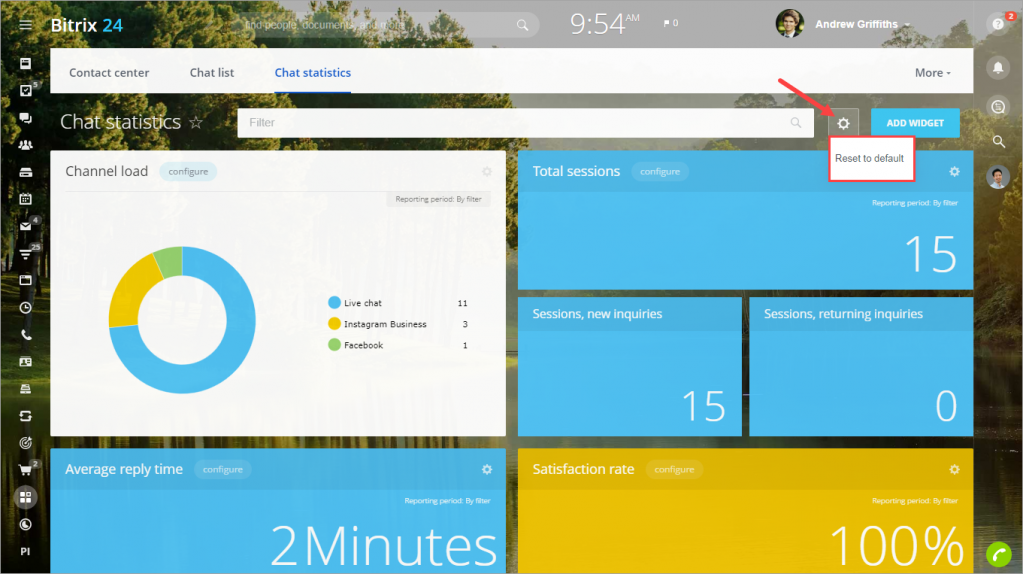 Report settings
You can configure any widget. There are two ways to do that - you can click the cogwheel button > Settings or just click Configure.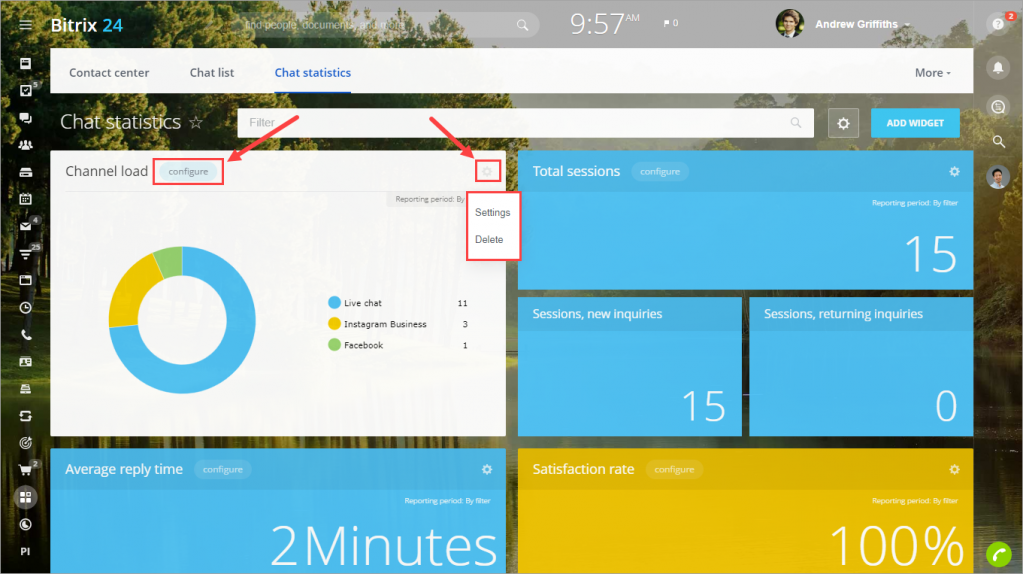 The following parameters can be configured:
Click the Pencil button to rename the report.
Click By filter to set a Reporting Period.
In the menu on the right, you can select the report presentation form (pie chart, bar chart, stacked column chart, line graph, number, funnel, dual axis graph, active or list).
Scroll down and you can set the category and the source of the data used in the report.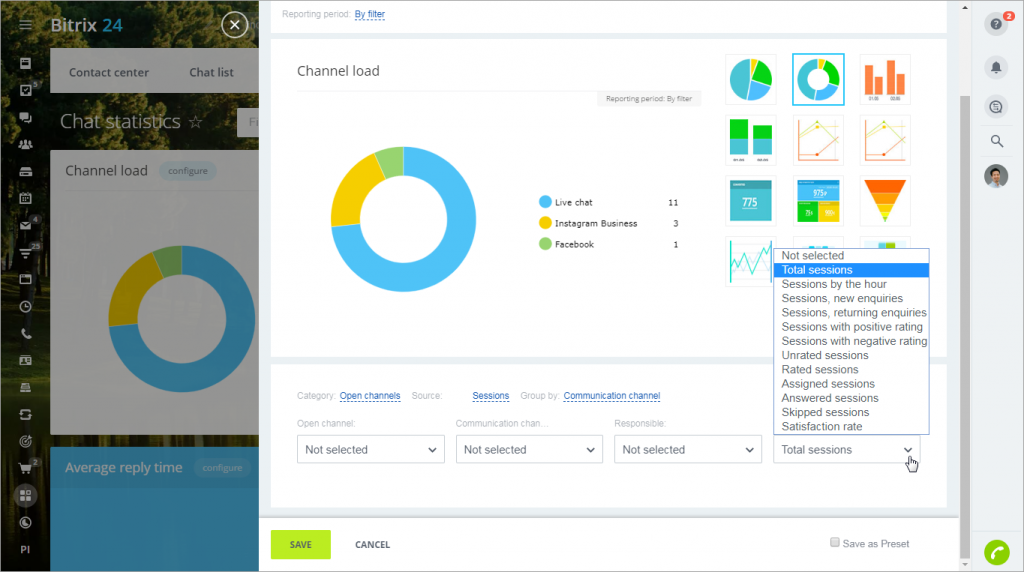 Also, you can configure some widgets' color.