Receiving order payments has become easier now. You can accept payments from your clients using the CRM Store. All you need to do is to configure payment methods and provide the client with his/her order information, including your company details.
Enter your company details
The order payment page doesn't require any complicated configuration. Just enter the name of your company and the phone number so that your client could contact you if he/she has any questions. To do that, click Enter company details.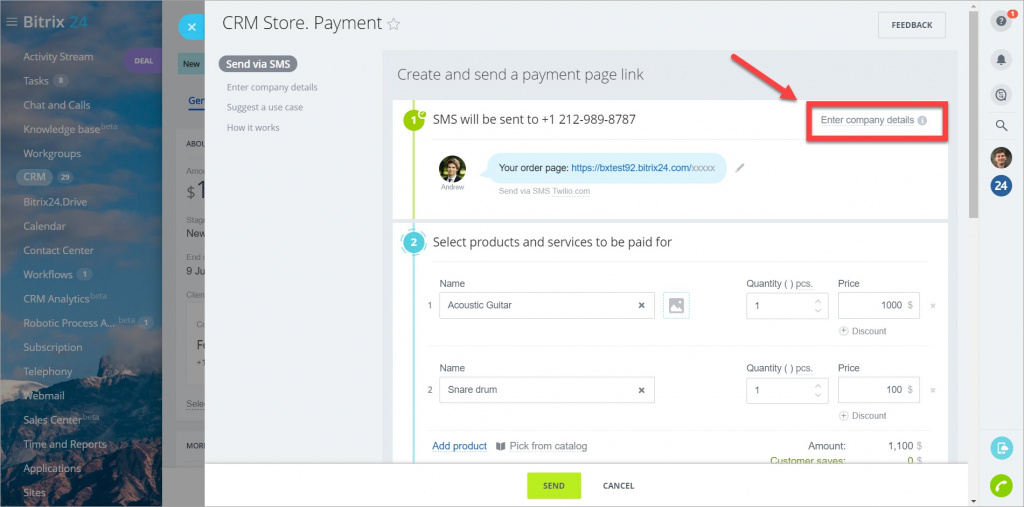 If you've already provided your company phone number in the My Company Details section of the CRM, these data will be added automatically. By default, the first number in the company details will be displayed for a client.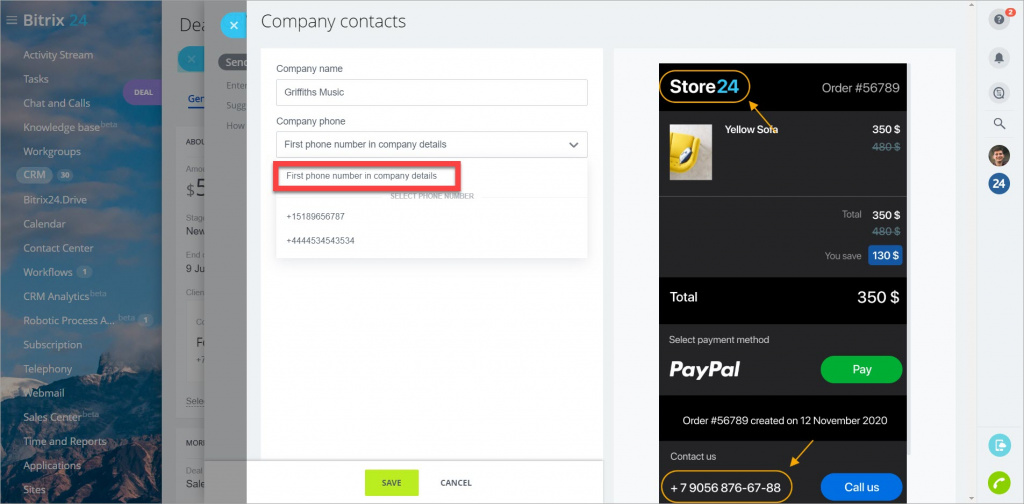 If your company has several phone numbers, you can select which one will be displayed on the order payment page.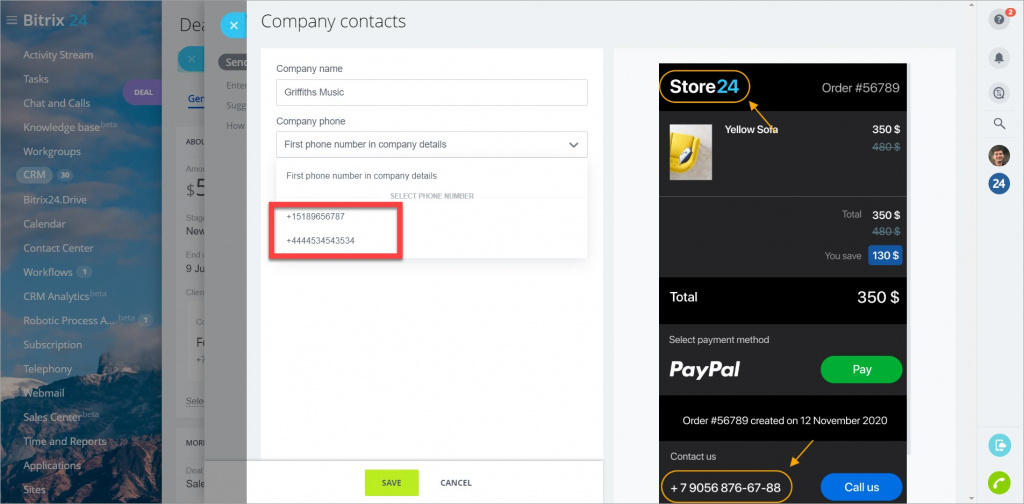 If you haven't provided your company number yet, you can click the Edit payment details button and add your company phone number. The added number will be displayed on the order payment page automatically.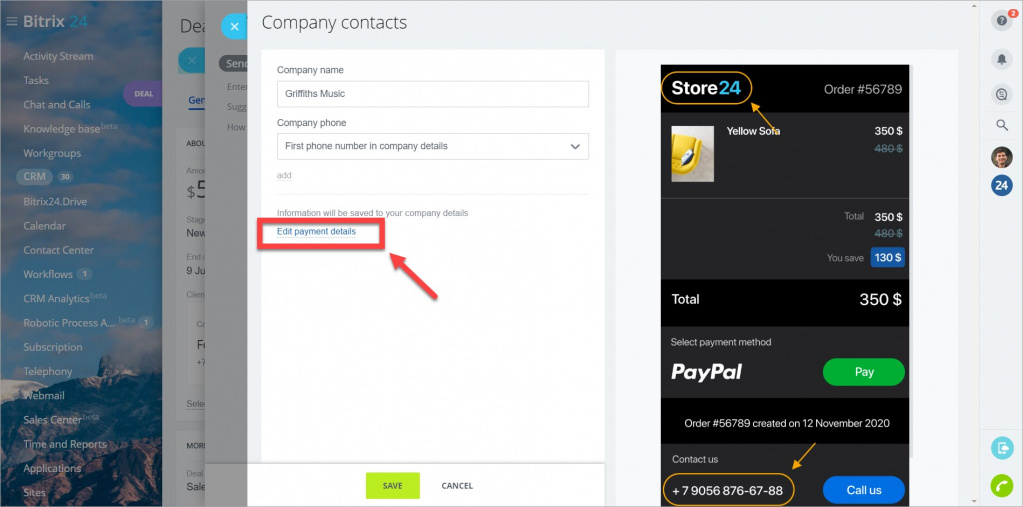 Edit the page header
By default, the company name and the order number are displayed in the page header. The company phone number is displayed at the bottom of the page. If you want to edit the information provided in the header, for example, remove the order number, you can disable the default header and add a new one.
To disable the default header, open your Chat enabled sales online store > select the Checkout page > click Edit.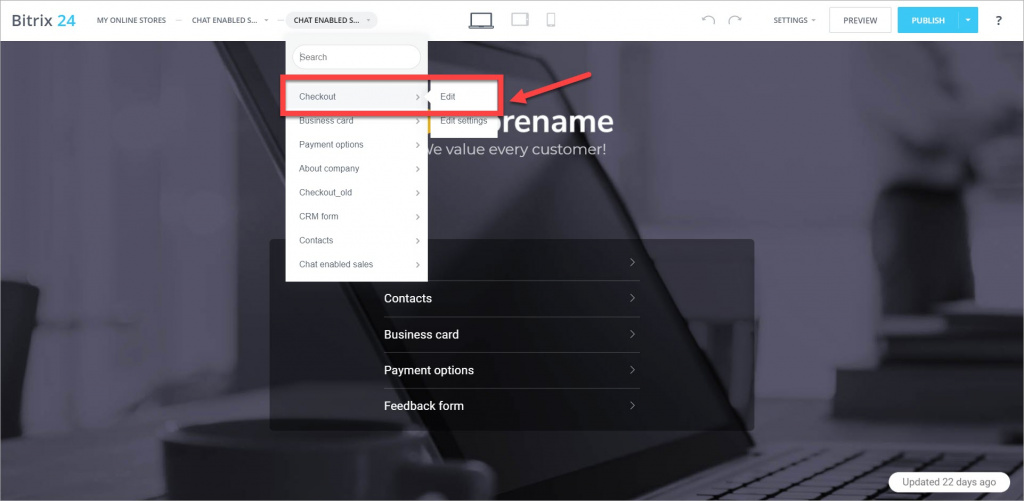 Select the first block and click Design. Then remove the checkmark next to the Show header option.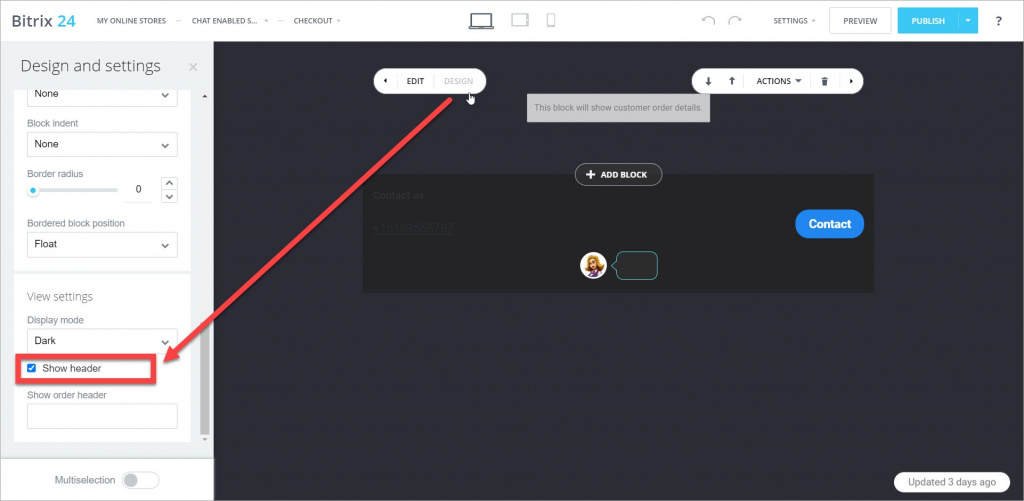 After disabling the default header, the company name and the order number won't be displayed on the order payment page.
To add a new header to the page, click the Add block button.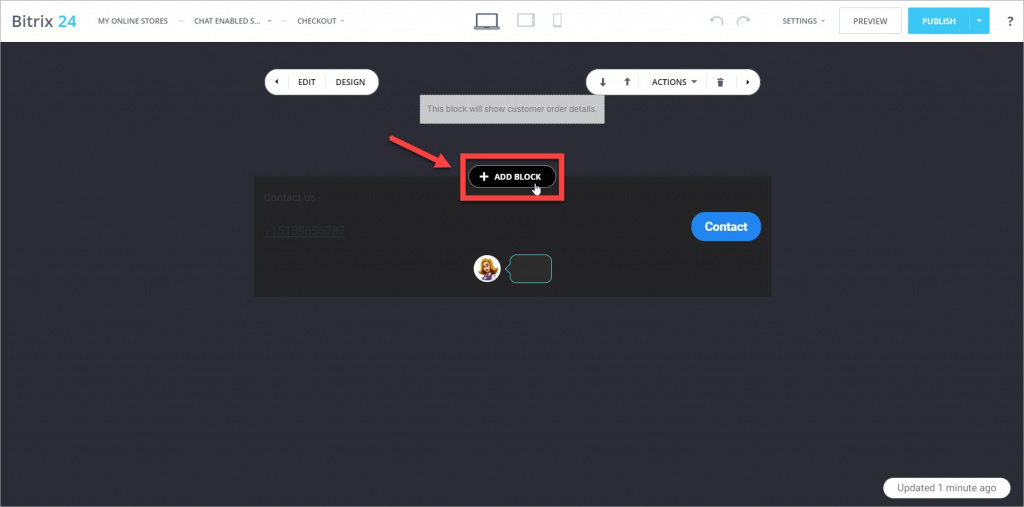 Recommended articles: