In Bitrix24, you can configure access permissions for working with tasks. Configure roles, assign these roles to your employees or departments, and thus organize workflow in your company.
Access permissions in tasks are available to
Professional
and
Enterprise
plans subscribers. Read more here -
Bitrix24 Cloud pricing
.
How it works
Go to the Tasks and Projects section > click More > Access Permissions.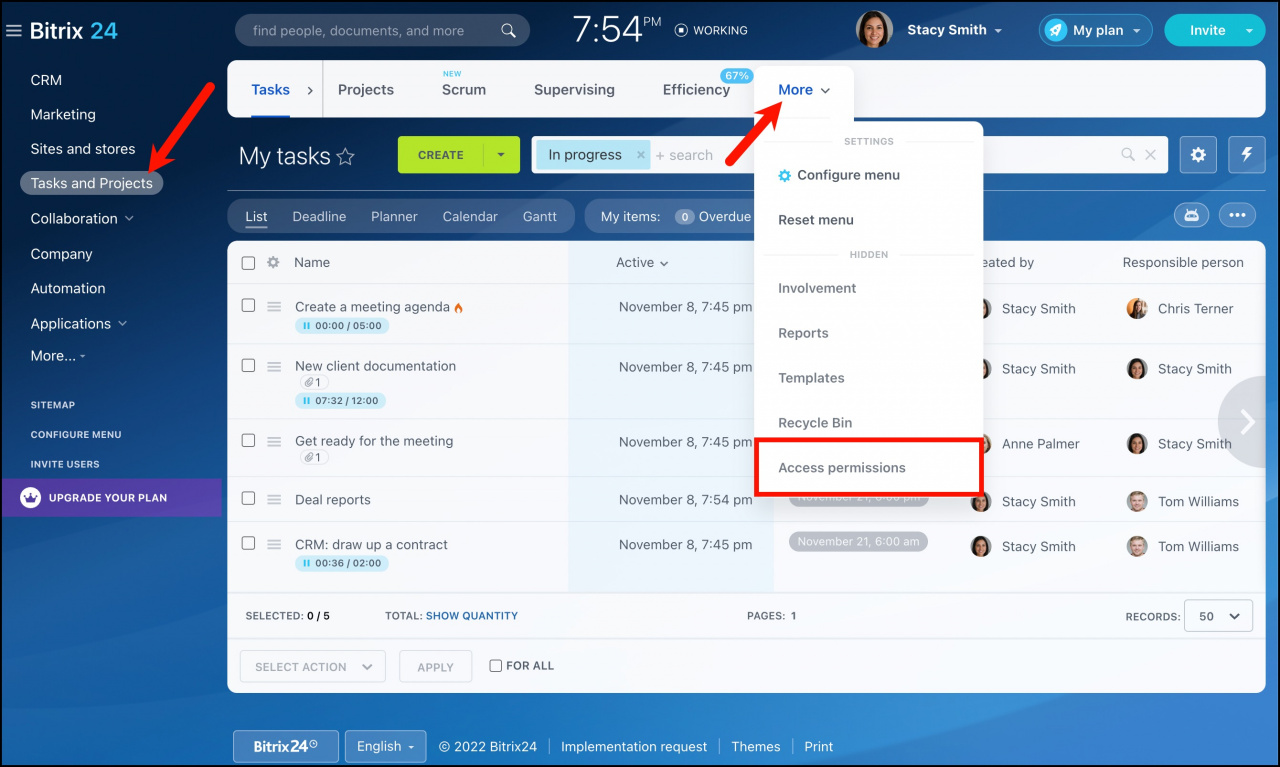 By default, there are three pre-configured roles available.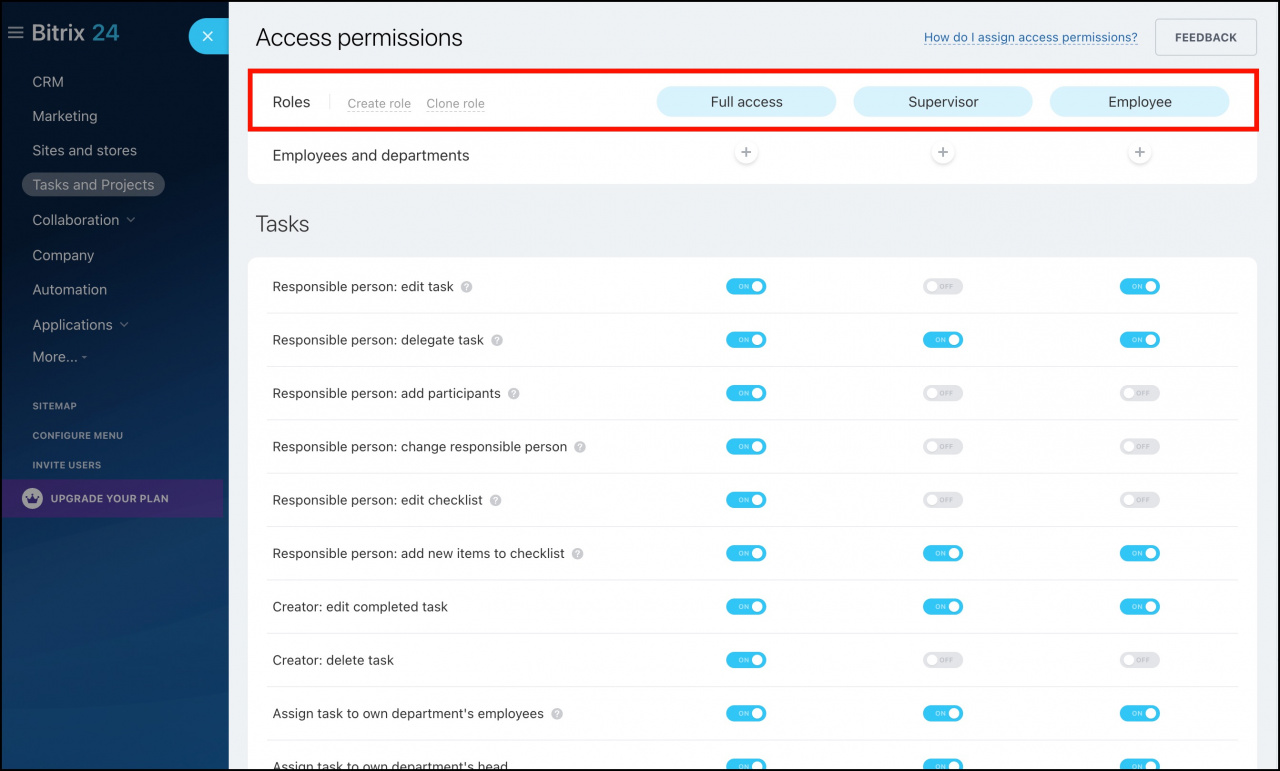 Full access - click the + button to assign this role to employees or department. Users with this role have full access to all possible actions with tasks.

Supervisor - assign this role to all supervisors in your company. Use the toggle to enable or disable access to each action.
By default, only administrators can configure access permissions to tasks. You can enable this option for a specific role manually if needed.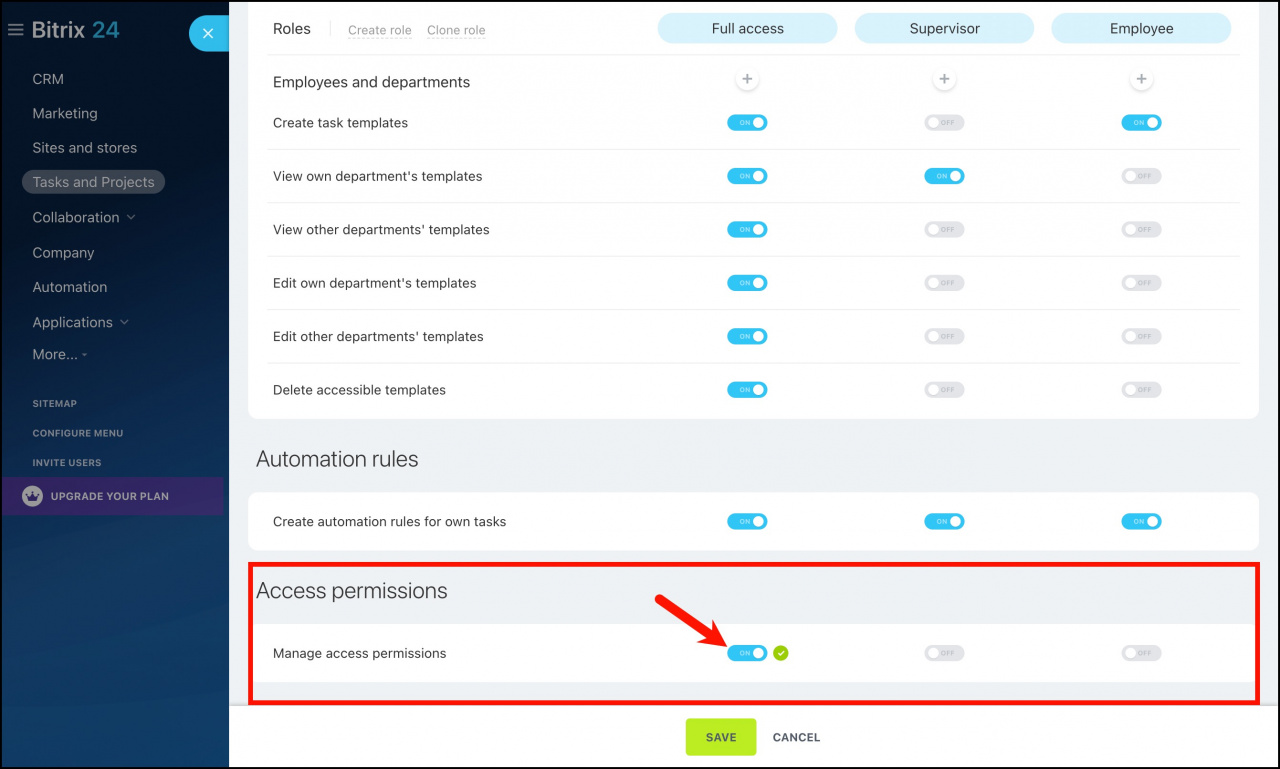 How to create a new role
To create a new role, click the Create role button and enter the role's name.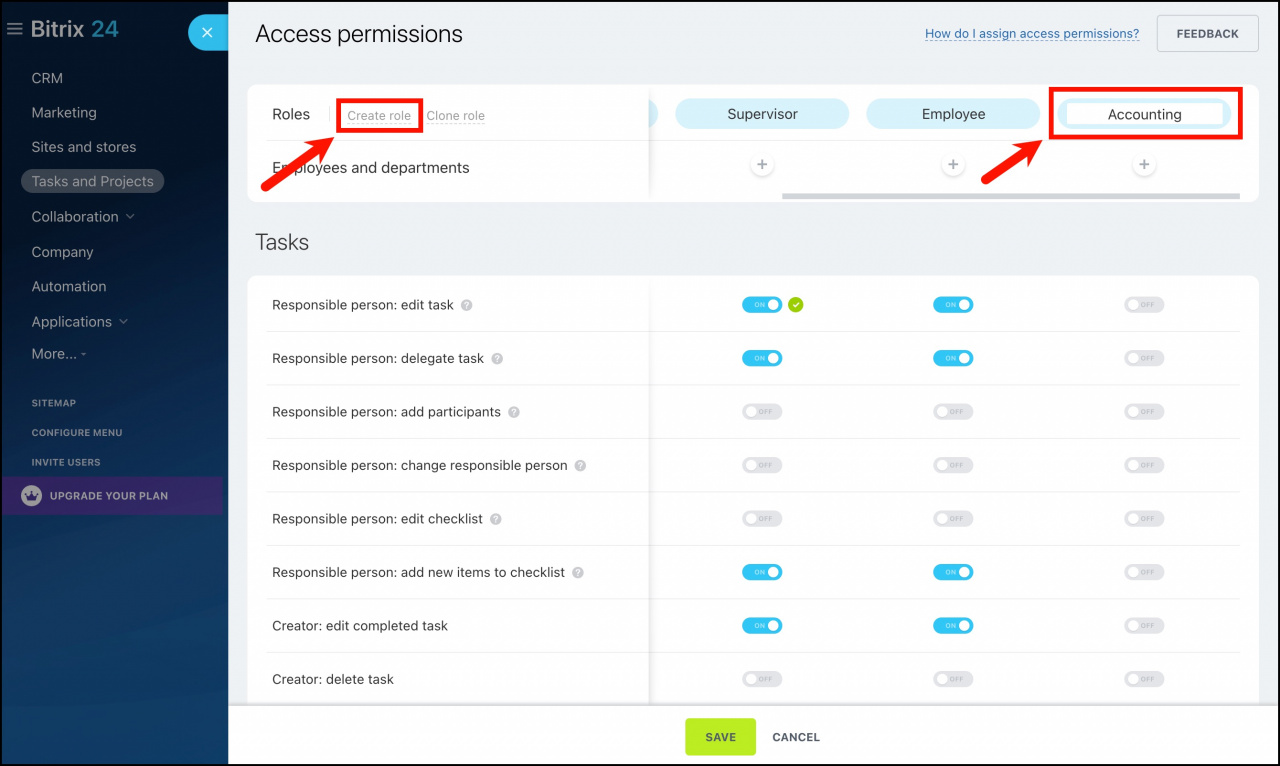 Click the + button to assign the created role to employees or departments.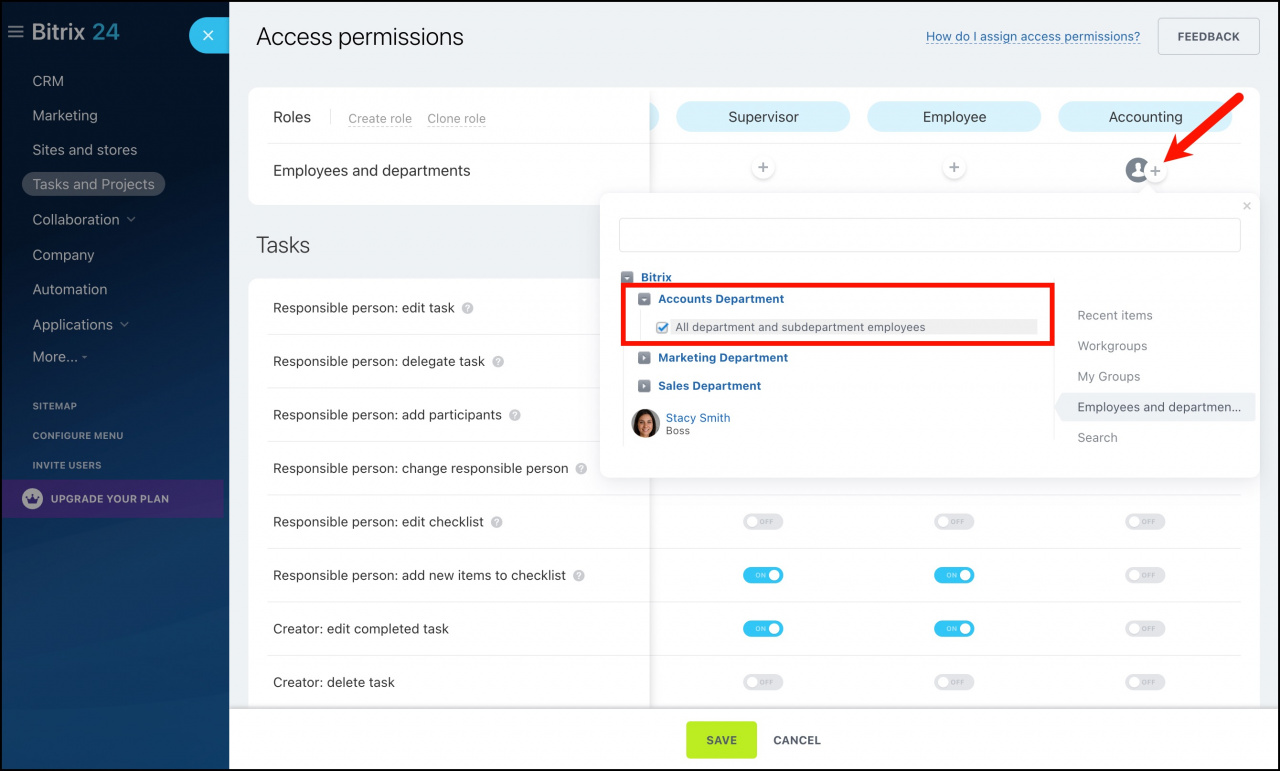 If several roles have been assigned to one user, this user will have all access permissions specified in these roles.
Then you need to configure access permissions for the created role.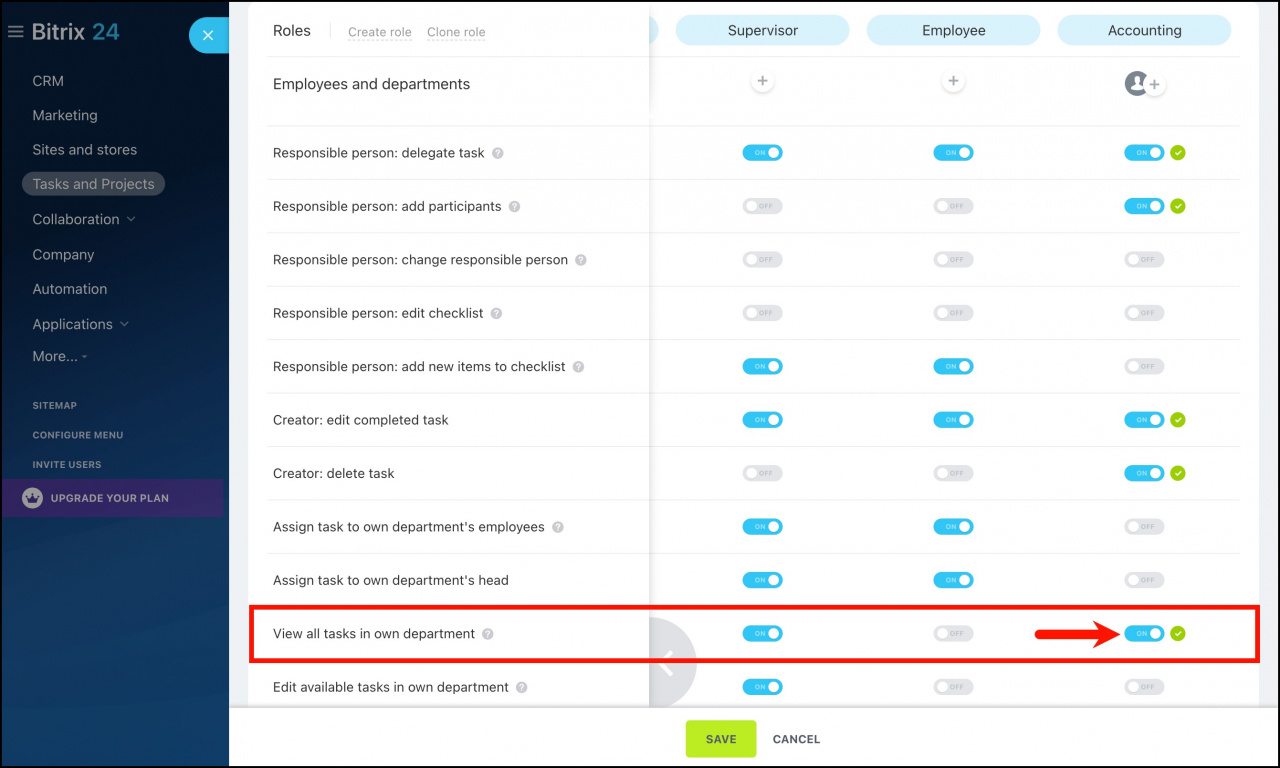 For example, the access to View all tasks in own department allows a user to check the tasks in which the users from the same department participate (besides the ones in which they have observer role).
Don't forget to save changes.