Your Telephony balance can be recharged in Telephony > Balance and statistics: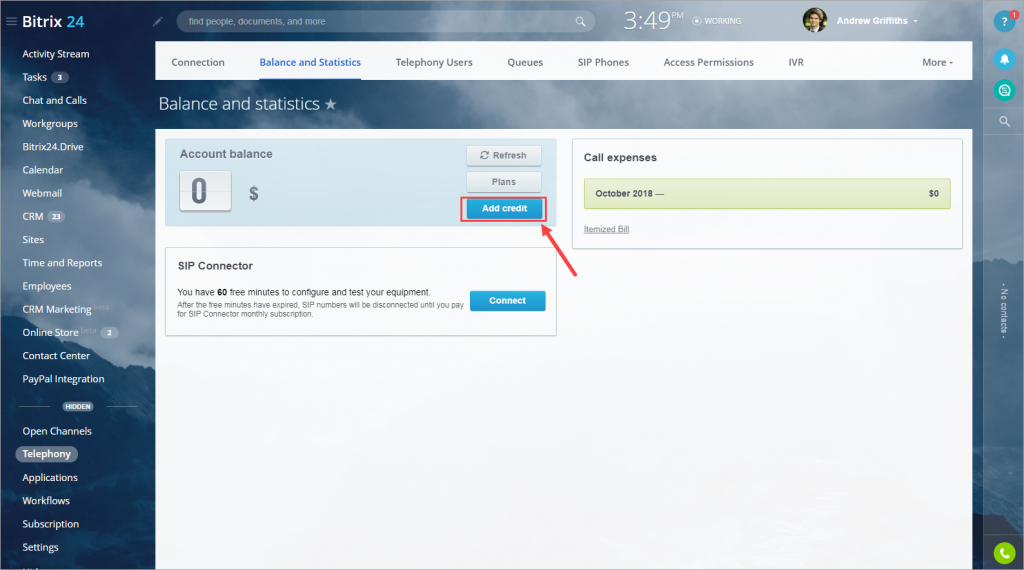 You can buy 10$ or 30$ Telephony credit pack.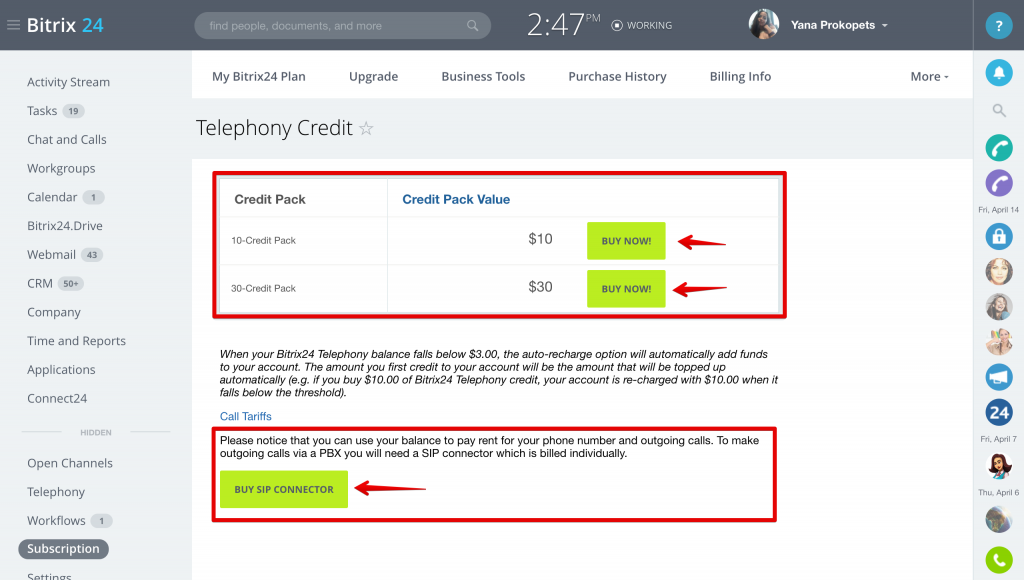 When your Bitrix24 Telephony balance falls below $3.00, the auto-recharge option will automatically add funds to your account.
The amount you first credit to your account will be the amount that will be topped up automatically (e.g. if you buy $10.00 of Bitrix24 Telephony credit, your account is re-charged with $10.00 when it falls below the threshold). You can check Bitrix24 telephony priceshere.
You can purchase telephony credits with your credit card or via Paypal: