In your Bitrix24, go to the Telephony section > Connection page and click Top Up.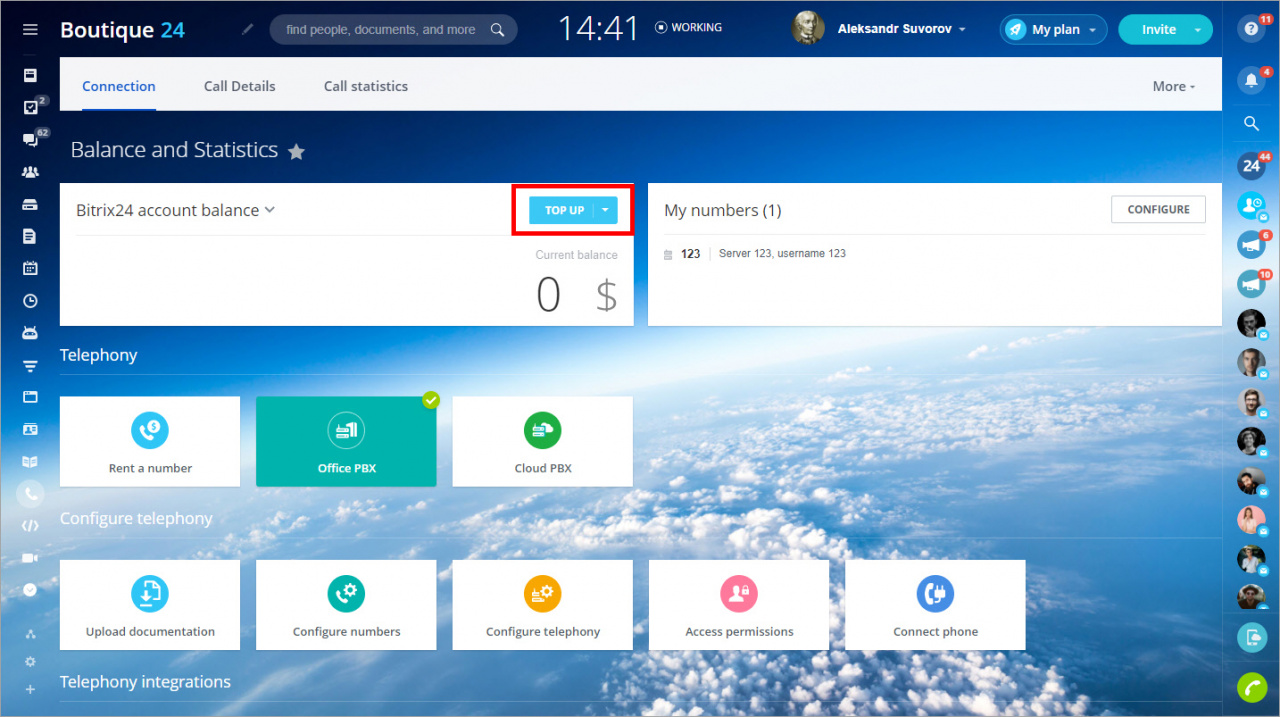 You will be taken to the Voximplant Billing page.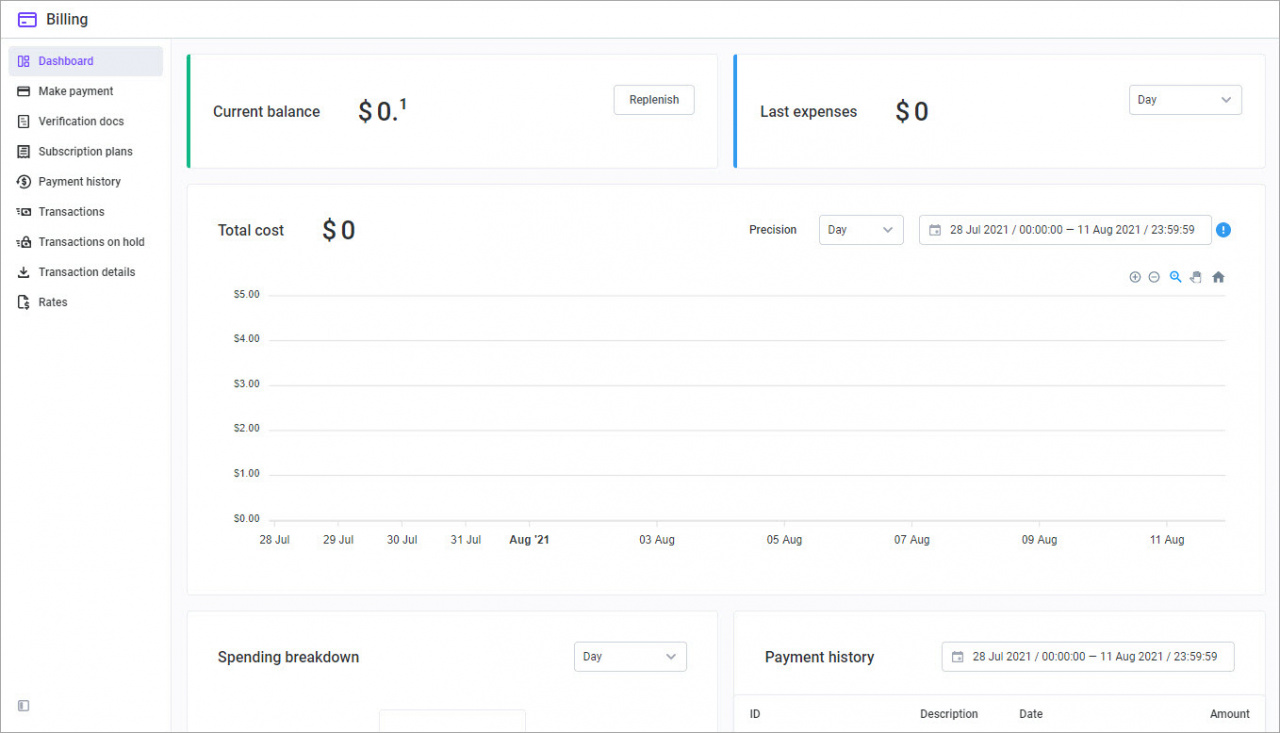 On the Voximplant billing page, go to the Make payment tab. By default, there is only a bank card payment option to top up the balance.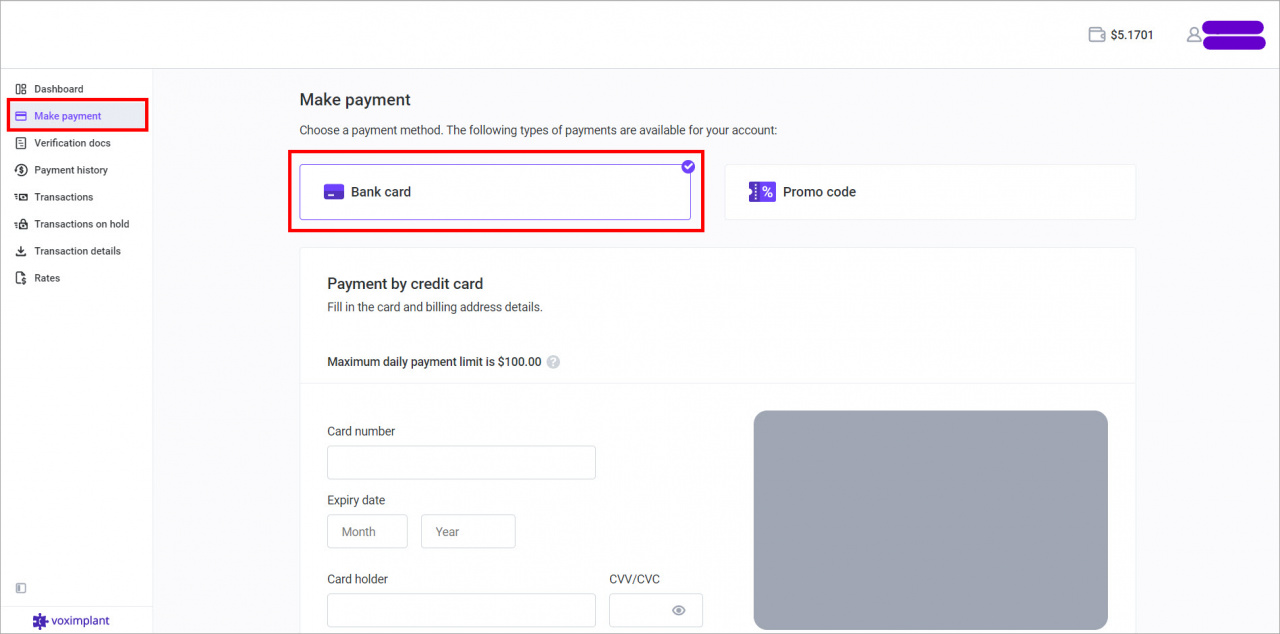 While Voximplant does not directly accept PayPal payments, there are workarounds that allow you to use your PayPal account to replenish your balance with Voximplant.
To use PayPal as a payment option, you can use:
PayPal Cash Card
PayPal Business Debit Mastercard
PayPal Key
If you have a Personal account, you can request a PayPal Cash Card, which is a debit card.
If you have a Business account, you can apply for the PayPal Business Debit Mastercard.
PayPal Key is a virtual card that can be used at any online merchant that accepts Mastercard. PayPal Key is available to a growing number of Personal and Business account customers. If you see the PayPal Key option in your account, follow these steps to complete set up.
Maximum top up amount per day is 30 USD, minimum payment is 10 USD. Maximum spend per day is 100 USD.
To expand the limits, please contact Voximplant support service at support@voximplant.com.
When applying to the support service, you need to specify your Username and Account Number. They are located in the upper right corner of the Voximplant account.
Select the top up method, amount and make payment. You will get a receipt on the email specified in the billing address. It is a notification that the funds have been successfully added to the balance.