We have added quick actions to Calendar and Tasks.
Previously, to make a call on a task, you had to leave it, create a chat room, add participants. It took a lot of time.
Now everything is at hand in one place. You can:
How does it look in the calendar?
Click the menu in the event card and select the desired action. All the participants will be added automatically.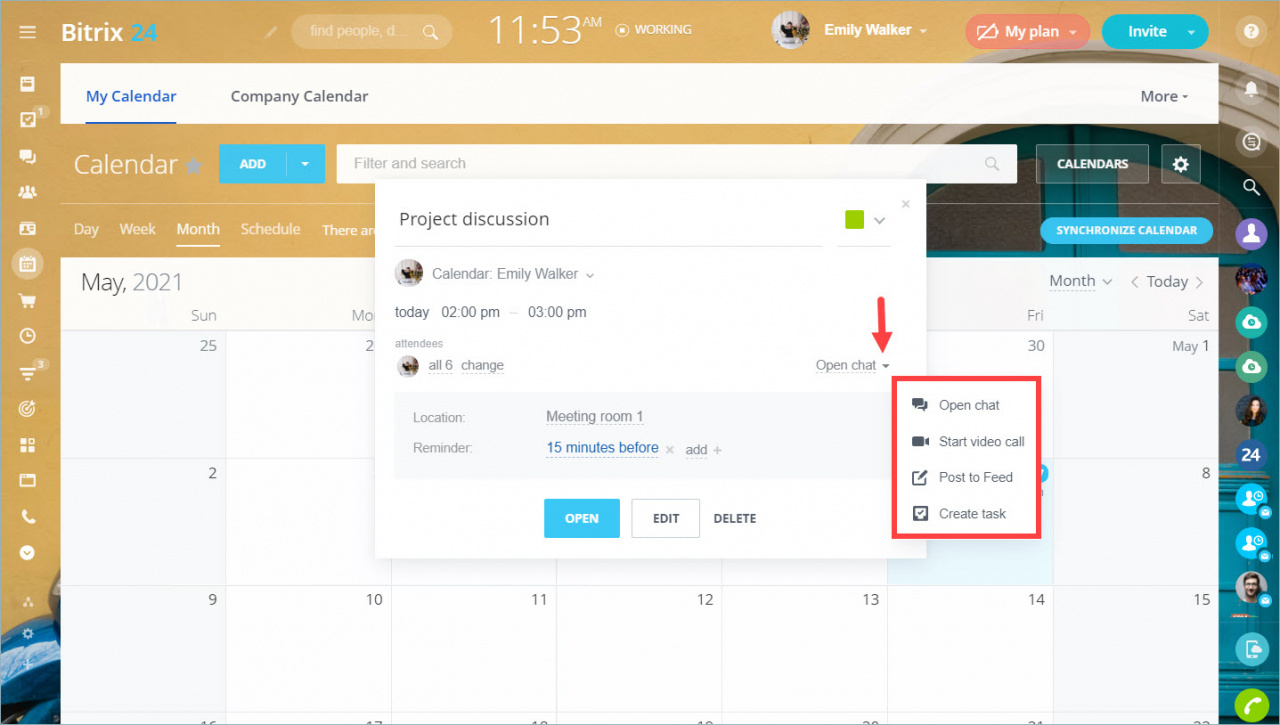 How does it look in the task?
For example, if you need to discuss a task, just start a video call from it. All participants of the task will be added to the call automatically.