Communicate with your colleagues directly in an event or a task with the help of quick actions:
How does it look in the calendar?
Click the menu in the event form and select the desired action. All the participants will be added automatically.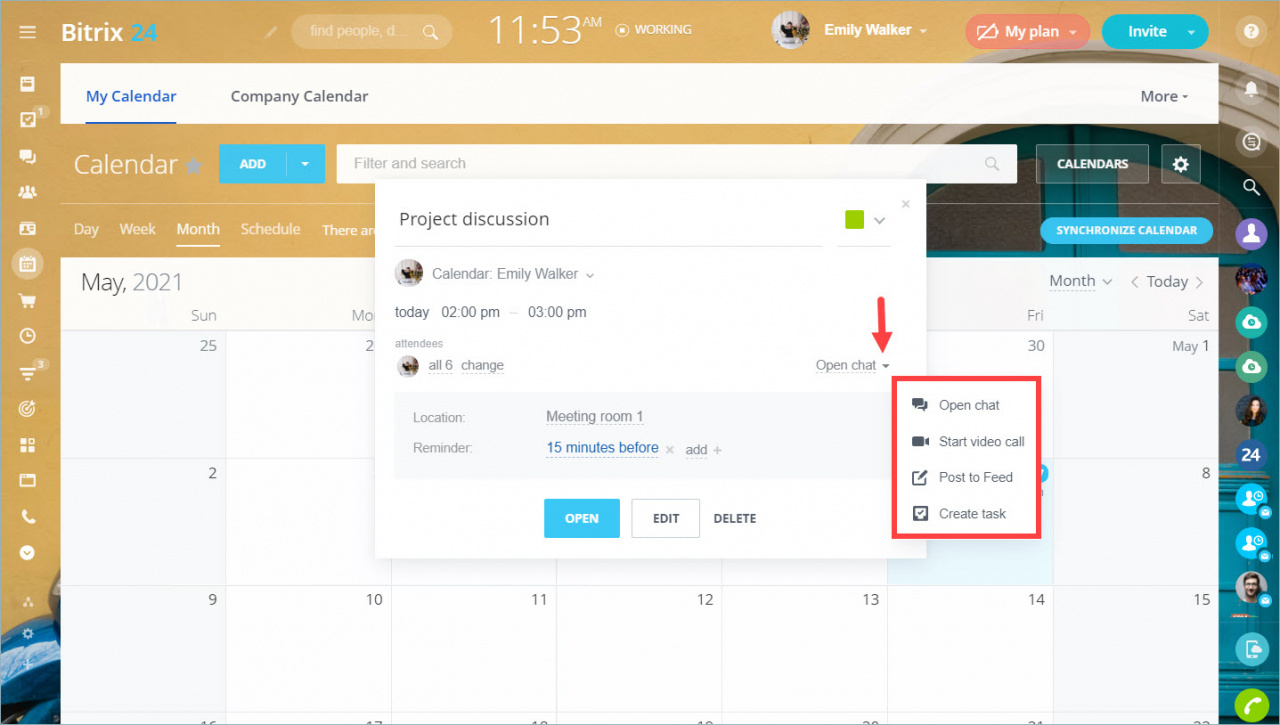 How does it look in the task?
For example, if you need to discuss a task, just start a video call from it. All participants of the task will be added to the call automatically.