The 13th version of the Bitrix24 app is only available for macOS. The app for Windows will be available soon.
Improve appearance option
The new option automatically detects the face and use smart filters to smooth a skin tone, wrinkles and so on.
The option can be found in the camera or microphone settings.

Here you can also go to the Advanced settings to set up the filter.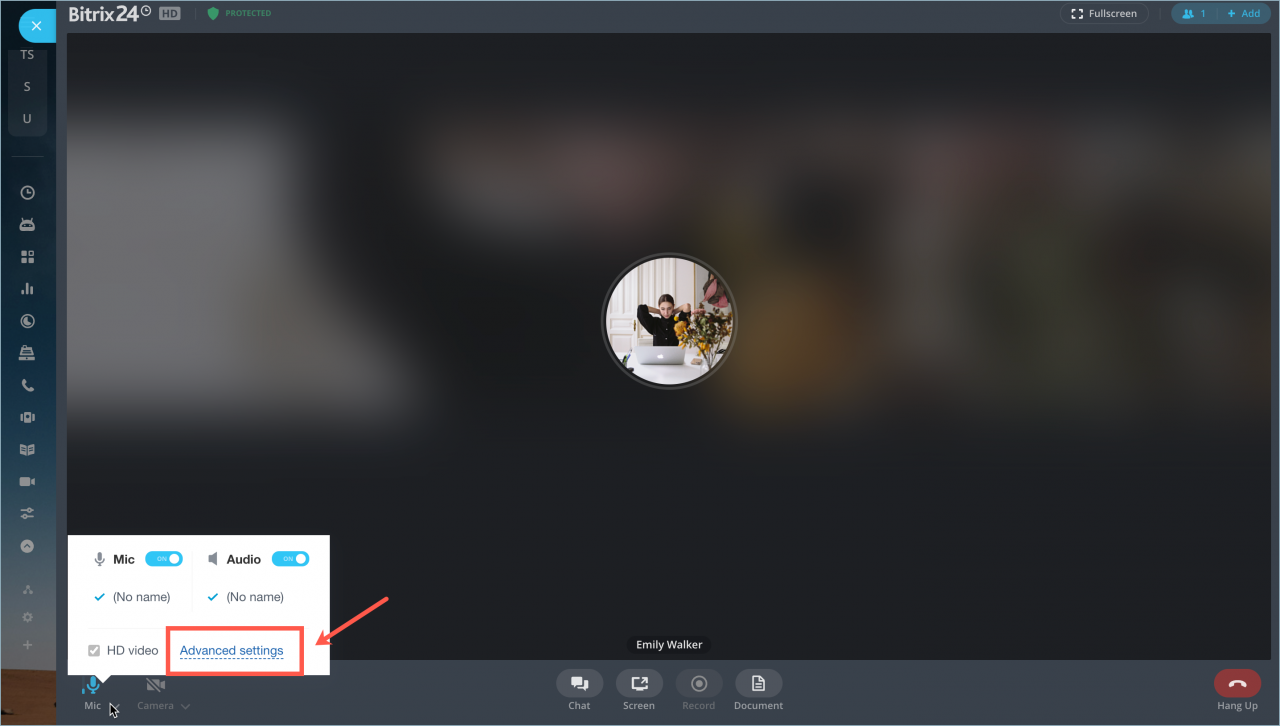 Background images in video calls became better.
During a video call with appearance improvement, the load on your computer processor may increase.
Log in with QR code
The new version has Log in with QR option. You need to specify the Bitrix24 address, scan the QR code with your mobile device camera and you will be automatically logged in to Bitrix24 without the need to enter your username and the password.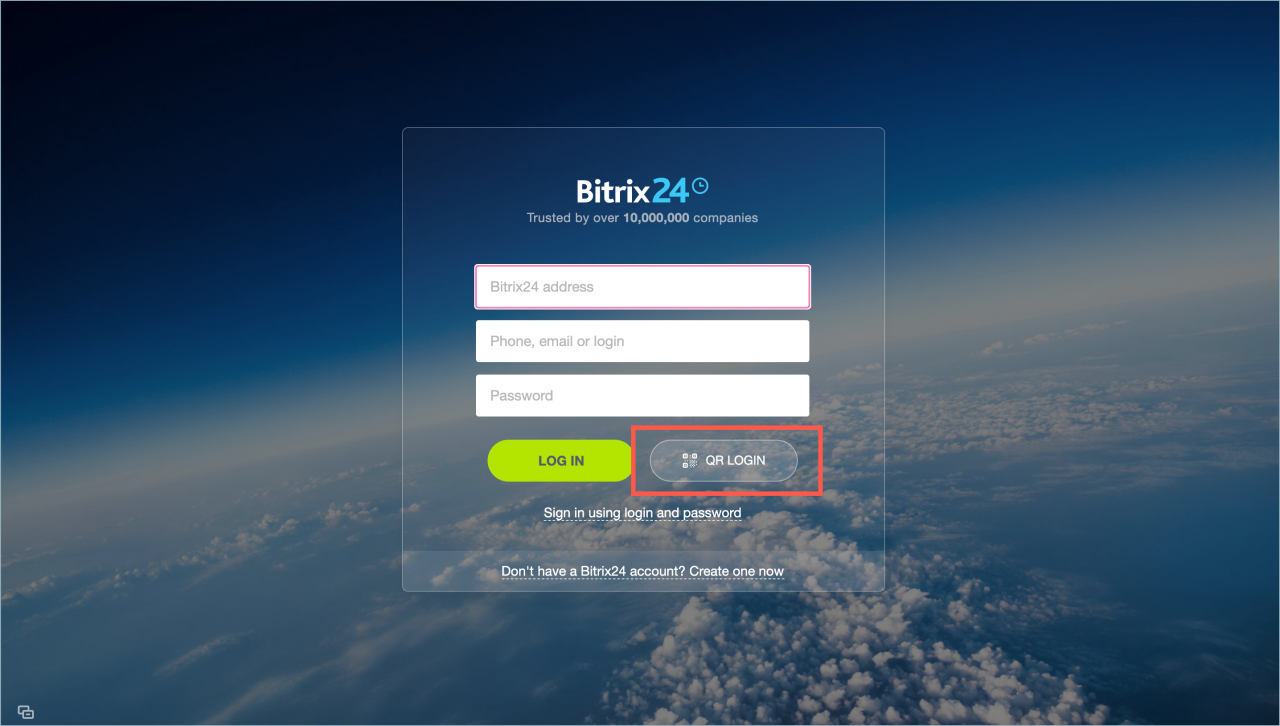 Publication of video call recordings in tasks and events
After the end of the video call recording, it was previously offered to share the recording in the chat.
Now you can send the recording not only to the chat, but also to the task and calendar event. Click Share call recording after finishing the recording.
The recording will be attached to a task or event comment, depending on where you started the call.
Transmitting audio from a computer when displaying a screen.
Now you can choose to broadcast not only your voice, but also the sound of the system applications when demonstrating the screen through the Bitrix24 application - enable the Transmit sound from computer option.
On Windows, the general sound of the entire system is transmitted, on macOS - from the application.
File context menu in the built-in browser
We have added the ability to print a page, save a picture or the entire page to your computer in the built-in browser of the Bitrix24 application - right-click and select the option you need in the menu.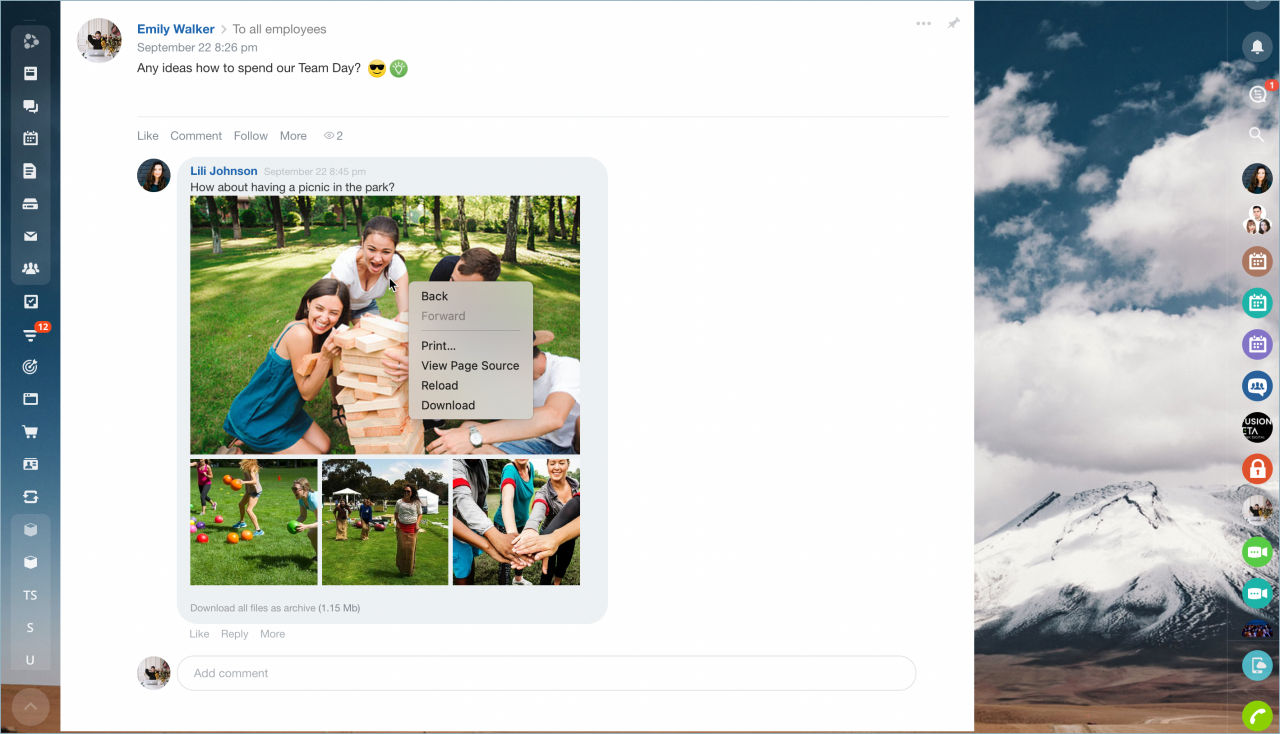 The menu can also appear in the slider in the messenger window.
Pause synchronization at any time
Now you can pause file synchronization at any time.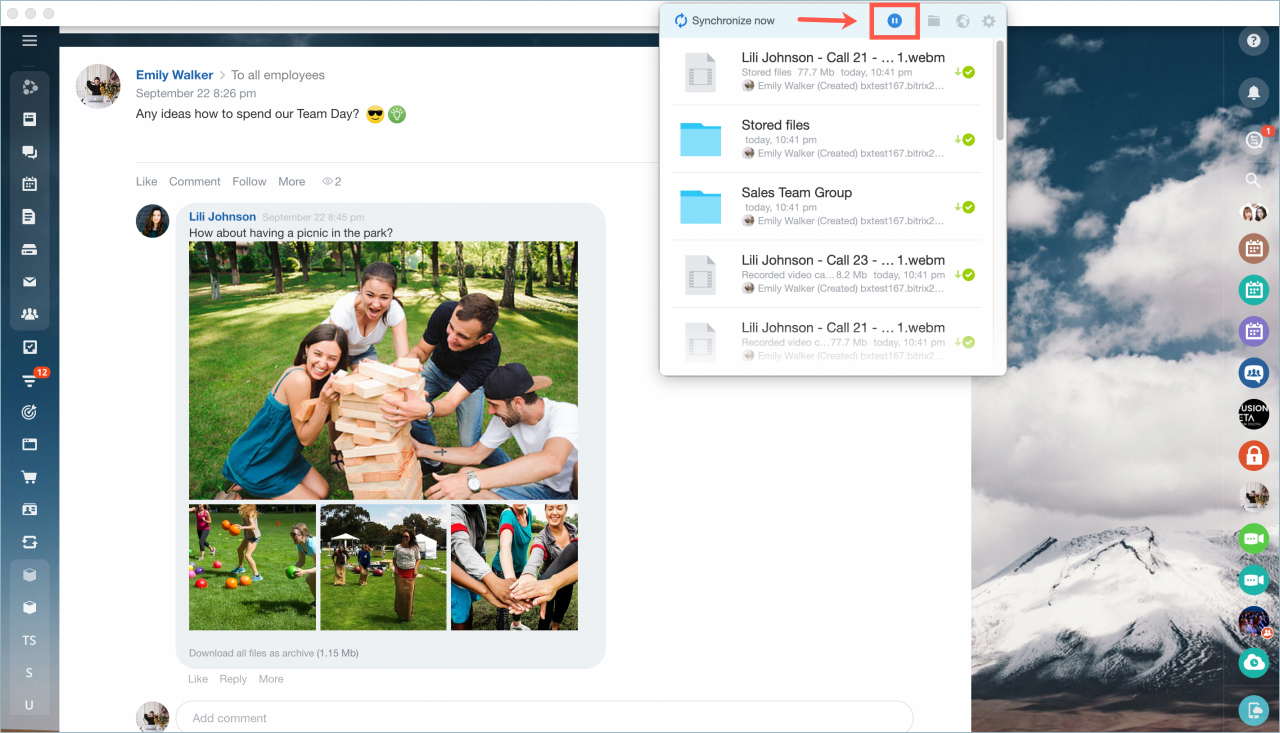 Application interface zoom
We have added hotkey zoom to the Bitrix24 application.
Windows: CTRL and +, CTRL and -
macOS: CMD and +, CMD and -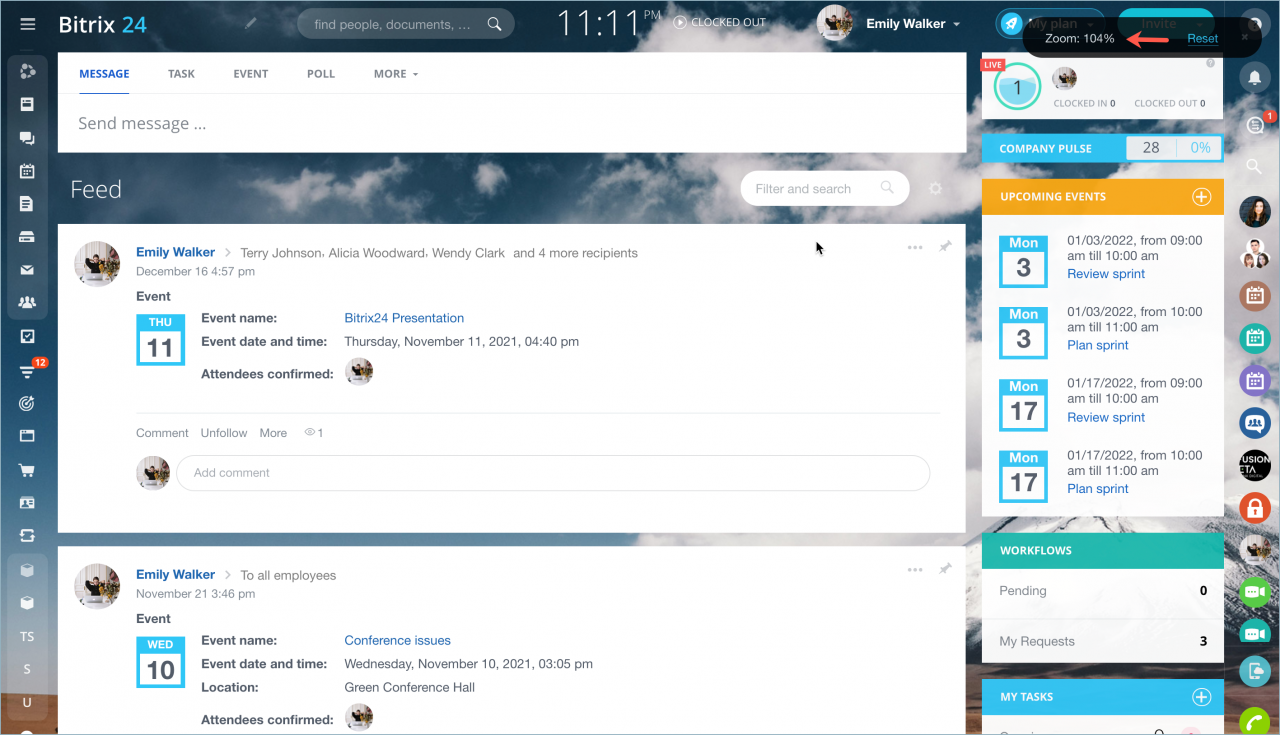 Searching in application windows
The new version, there is a search inside the Bitrix24 window and the messenger window.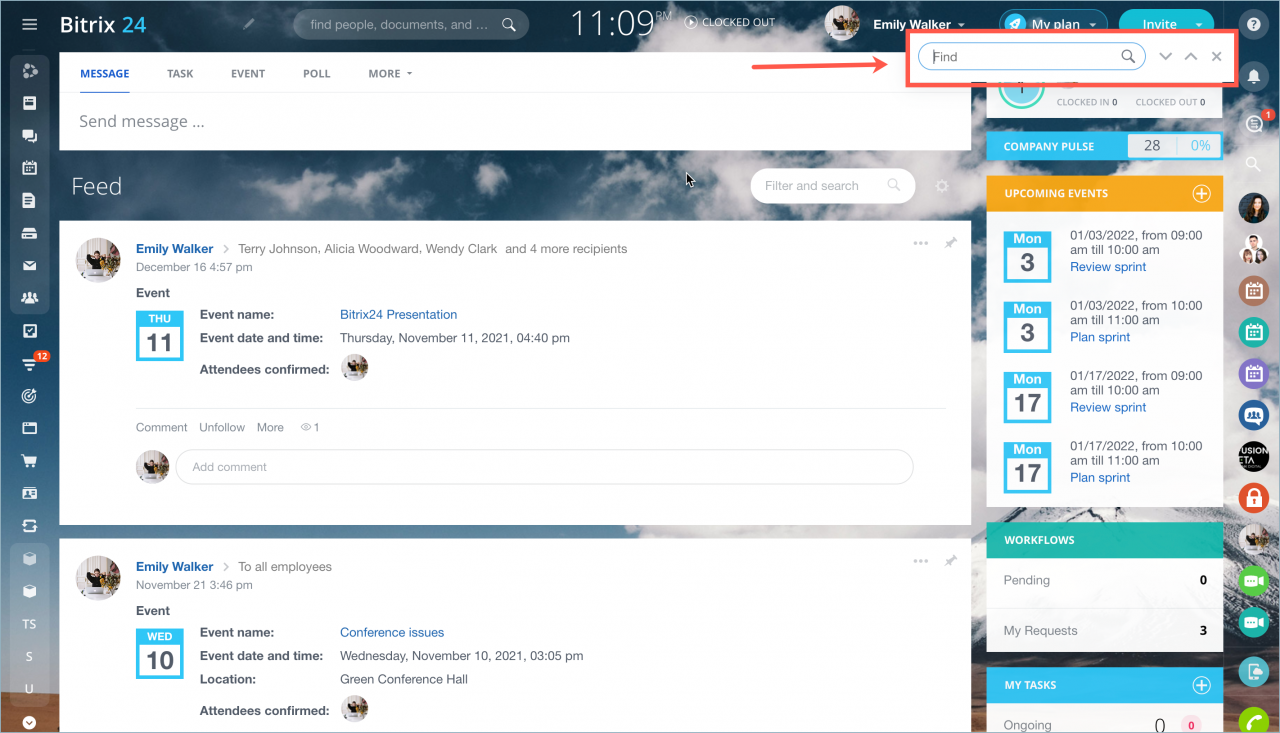 The search is activated by pressing the keys simultaneously:
Windows: CTRL and F
macOS: CMD and F
Other changes
A new version of the built-in Chrome/92-based browser - for current options and future ones, speed and security improvements.
Video calls improvements in segmented local networks.
Disk module update and the elastic disk driver for new versions of macOS.
Where to download the Bitrix24 app
You can download or update the Bitrix24 app for Windows and macOS here.
Read also: