When you contact Bitrix24 Support, there may be additional issues that are not related to the main request. In this case, you can create a new request while the main issue is being solved. Each additional request will be opened in a separate dialog - thus, all questions will be solved simultaneously.
To create a new request to the Bitrix24 Support team, click the special button in the chat.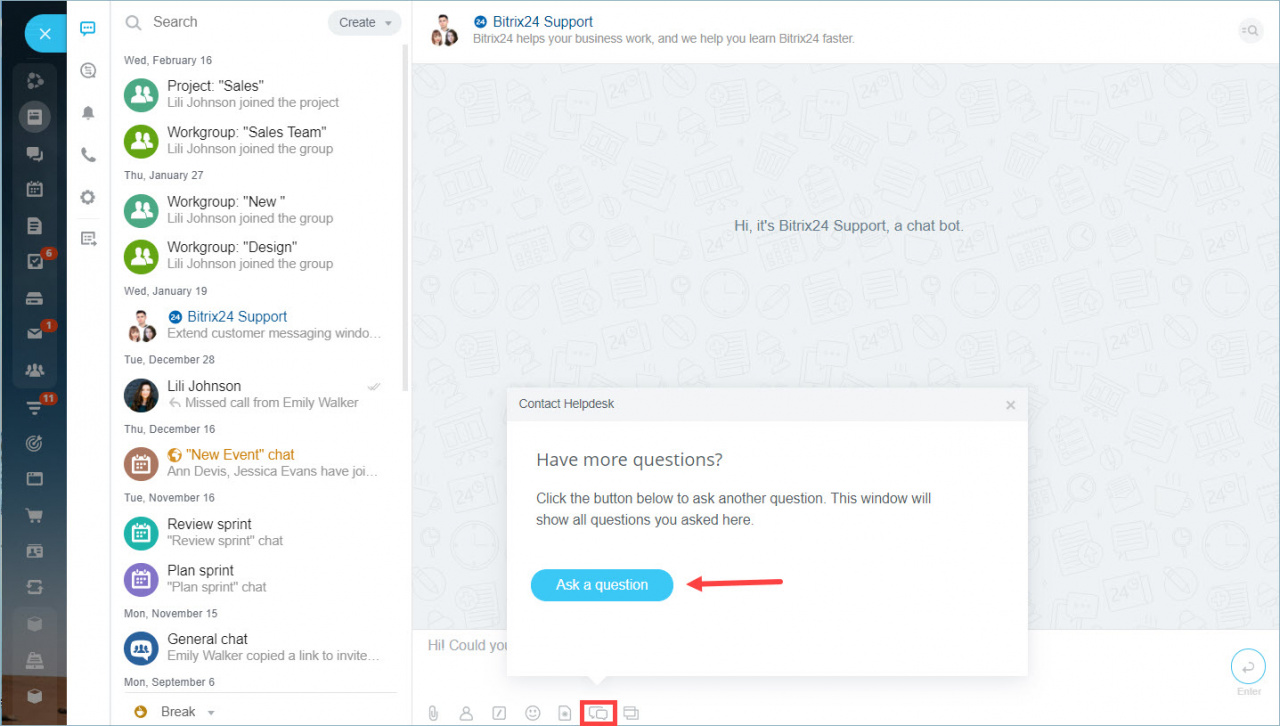 A new chat room will be opened, where you can ask additional questions to Bitrix24 Support.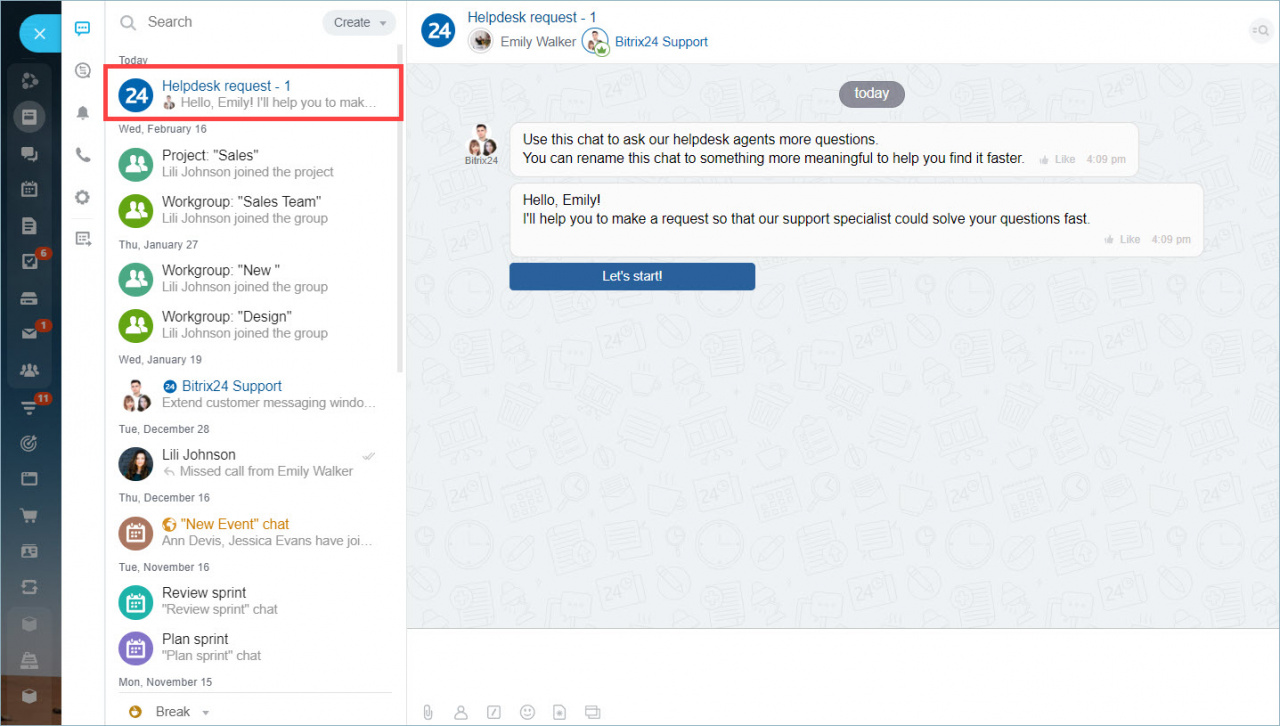 To switch to another request, select it from the request list in the main chat with Bitrix24 Support.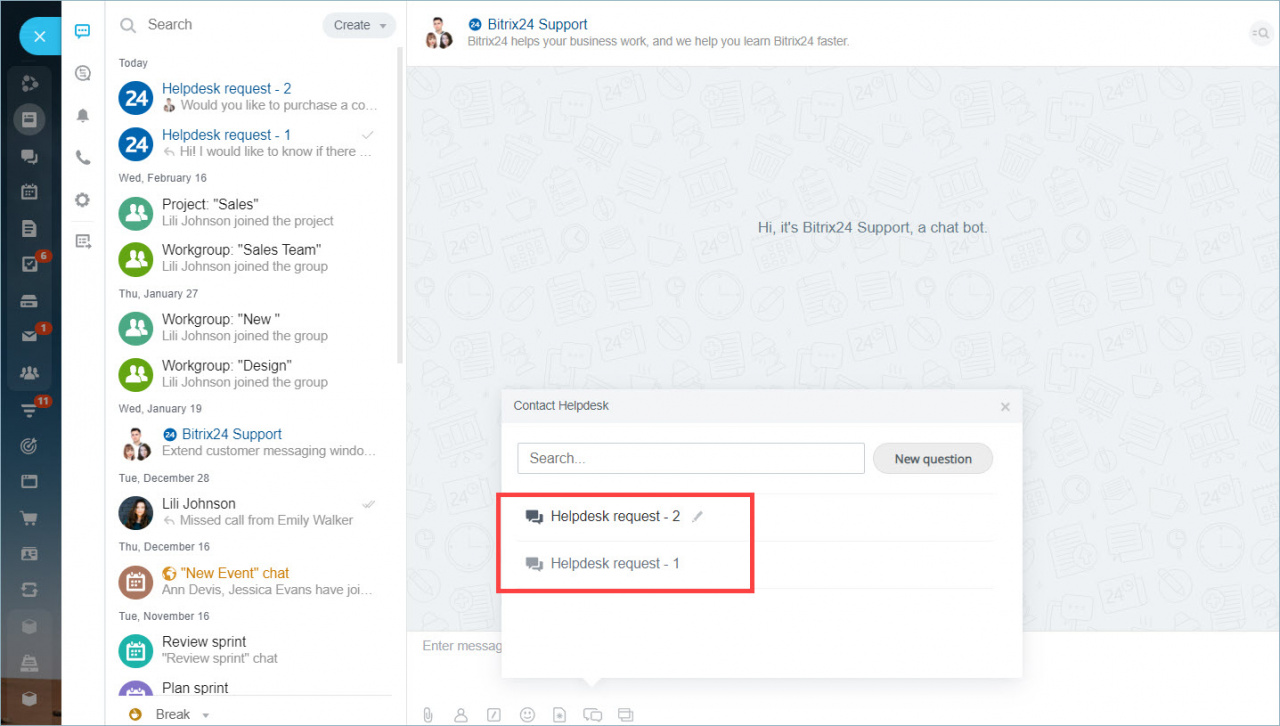 You can rename a dialog in the list at any time. Click on the edit button.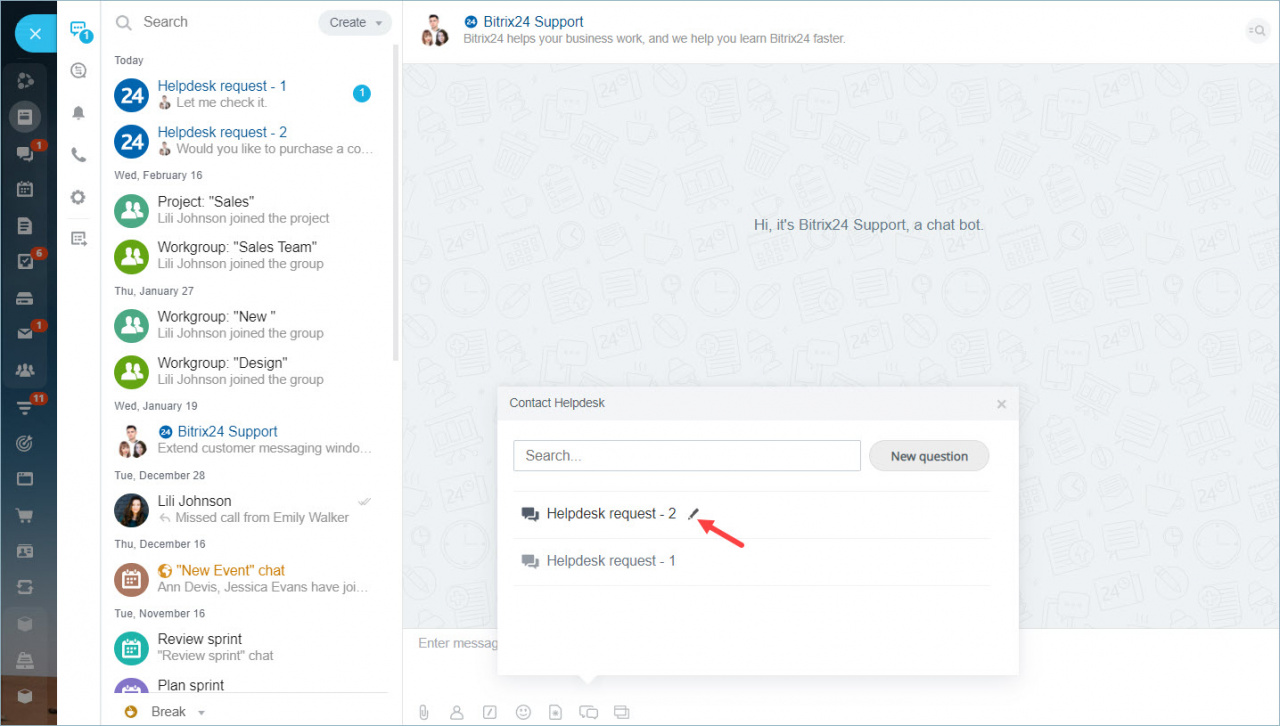 To find the request, use the search by the title.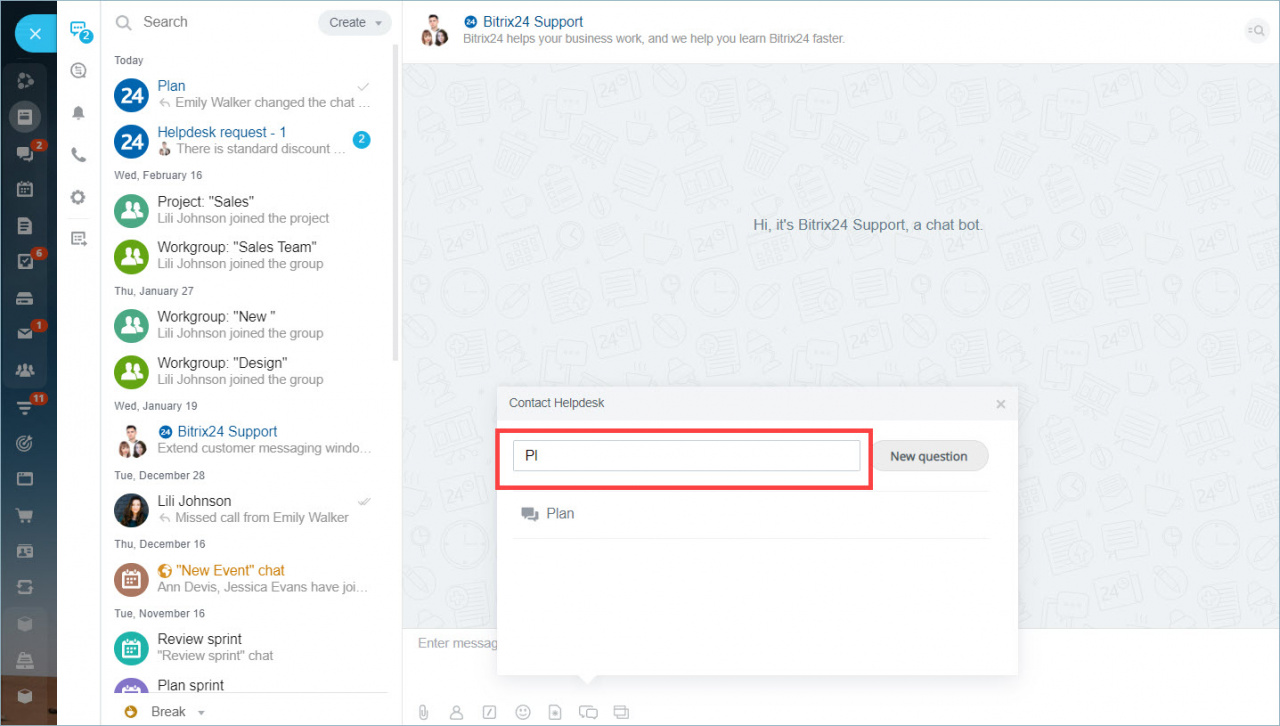 Bitrix24 administrator can create 5 simultaneous requests to Bitrix24 Support on any commercial plan. With 5 simultaneously opened dialogs, the administrator can create a new request only after the Bitrix24 Support operator closes the previous request.