SEO is a set of practices aimed at orienting your website to rank higher on a search engine results page.
Setting up SEO parameters allows the search engines to rank the information from your website in the search results. The higher the website is in the search engine for specific requests, the more clients can see and purchase your products. In Bitrix24, you can specify SEO settings for the entire product catalog as well as its sections, images, etc. In addition, you can use unique settings for particular products.
How to set up SEO parameters for the product catalog
To configure SEO settings for the entire product catalog, go to CRM > Inventory > Product catalog.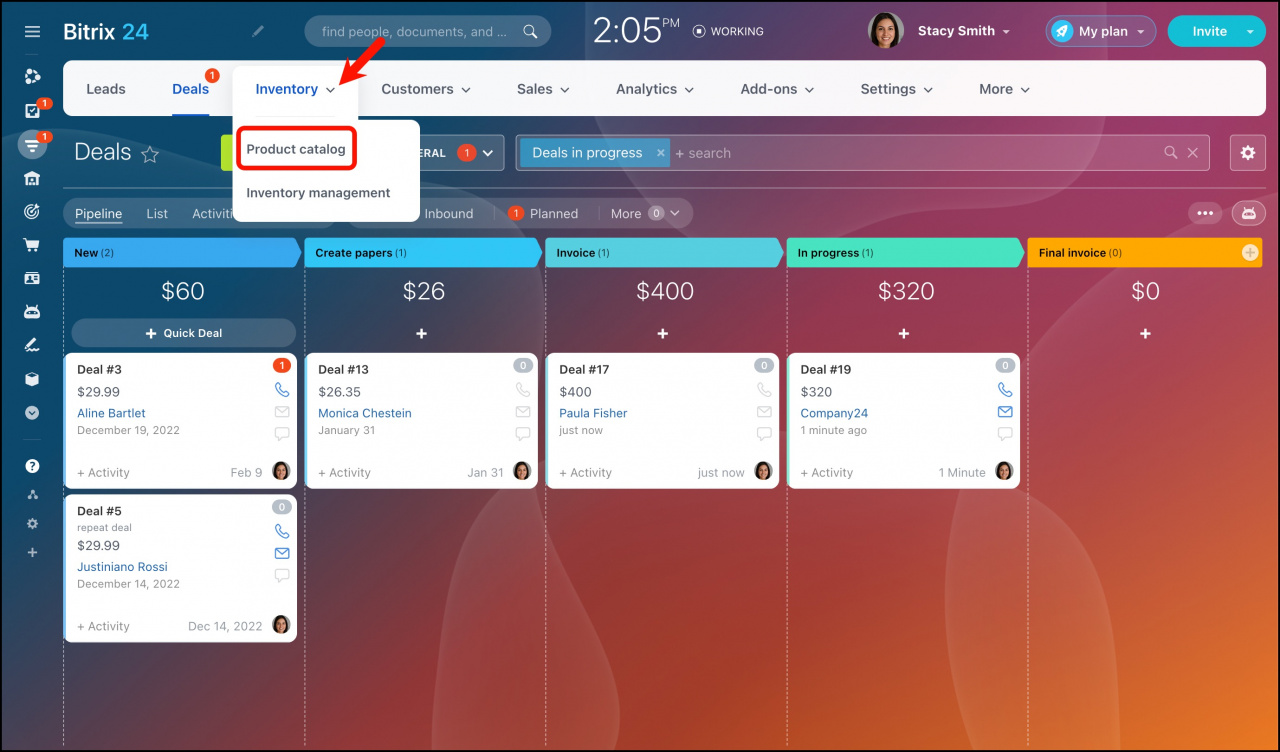 Click the gear button and select the Catalog SEO settings option.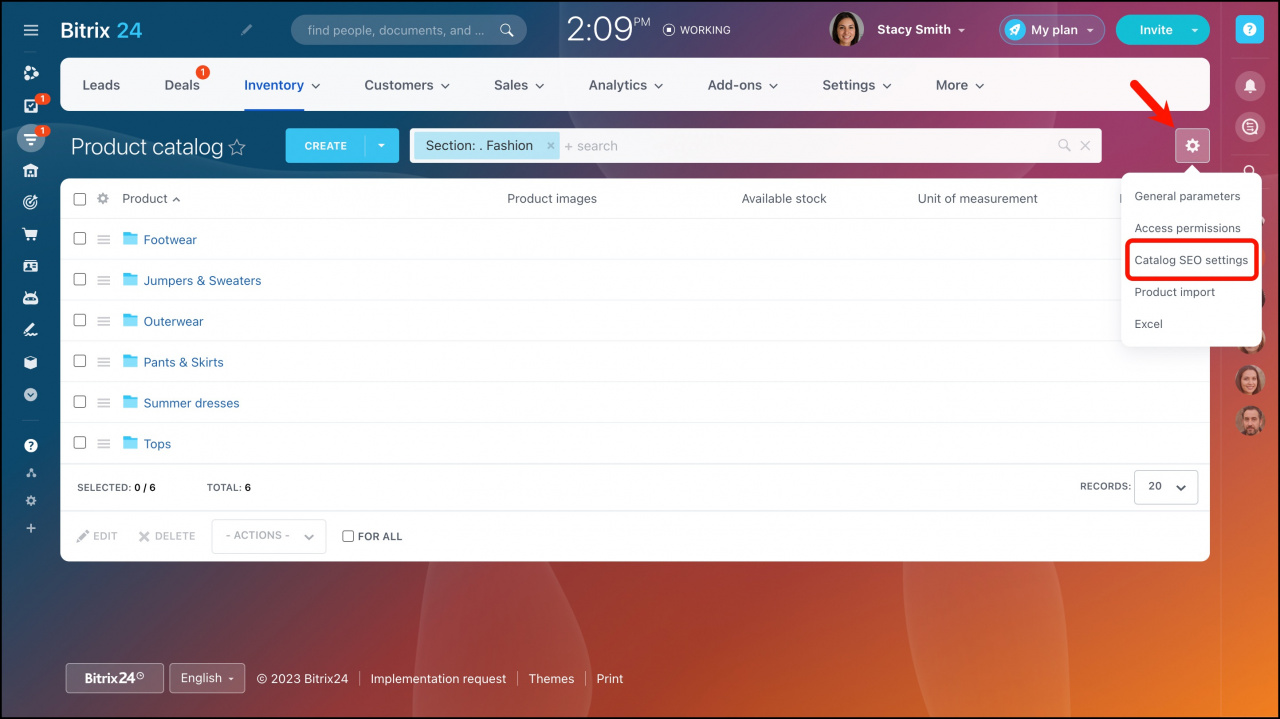 Let's consider the example of using SEO parameters for an online clothing store. First, add the meta tags templates for the product catalog sections and their products.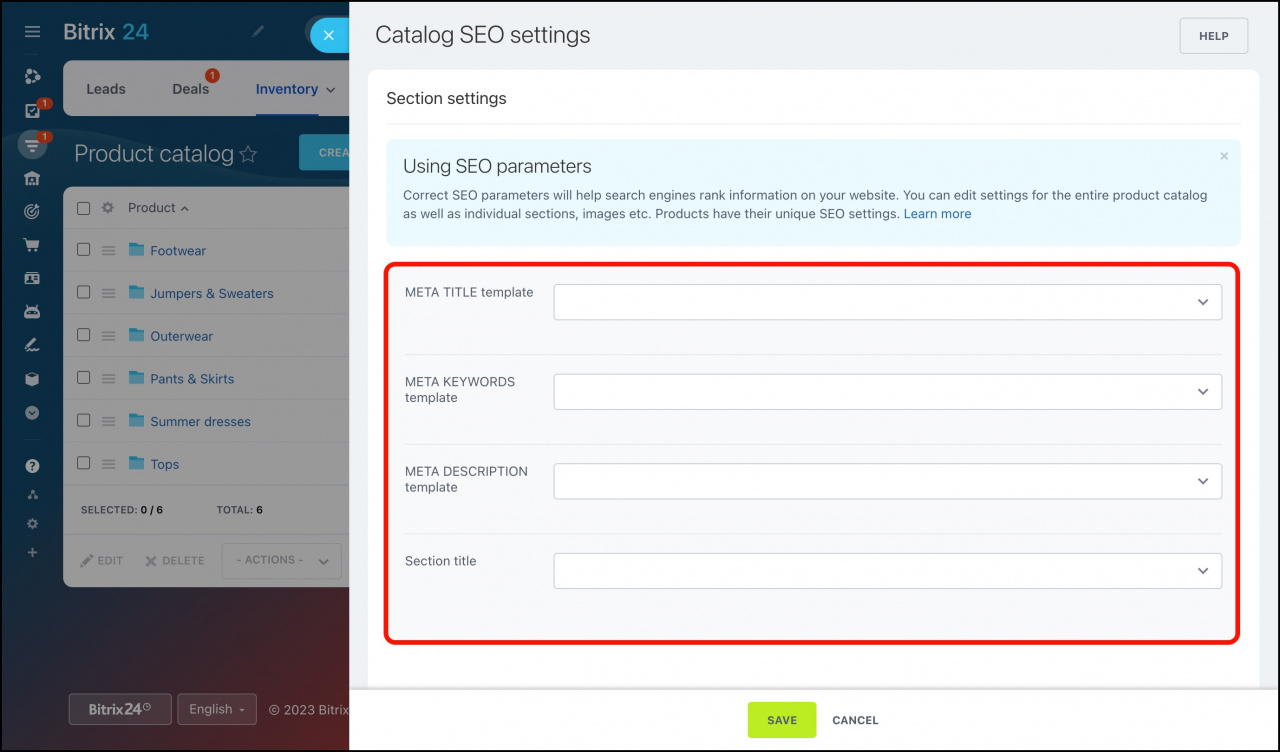 Meta tags are HTML elements that provide search engines with information about a website page. The search engines such as Google or Amazon utilize them to rank-order the search results.
You can fill in the template with meta tags manually or auto-complete it using the fields of the catalog elements.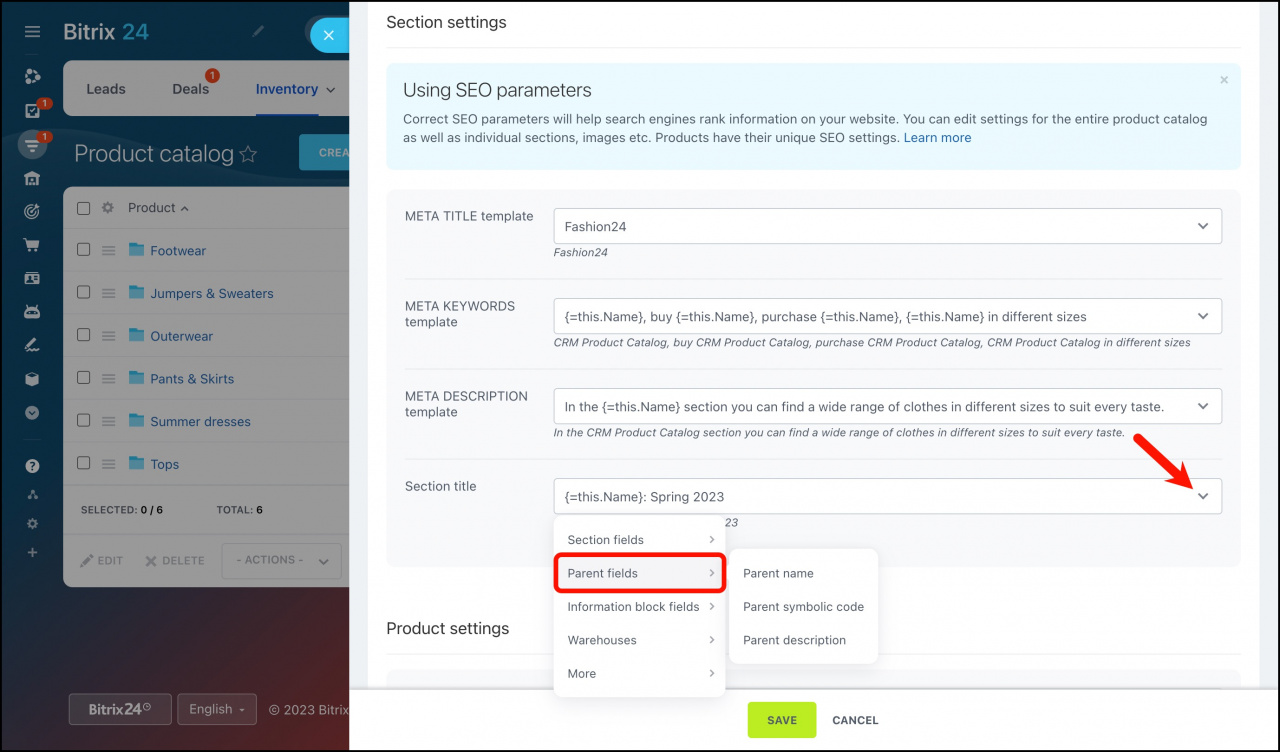 The title of the browser tab and the section heading rely on the META TITLE and Section title templates.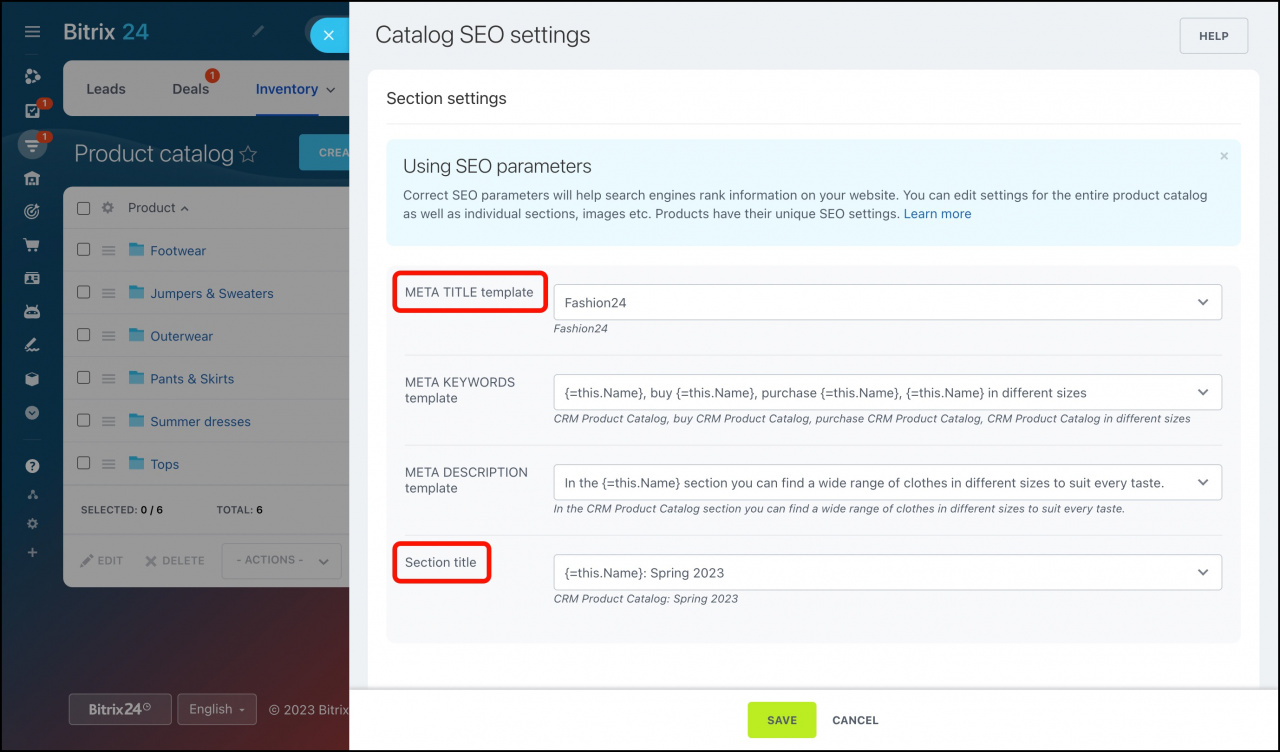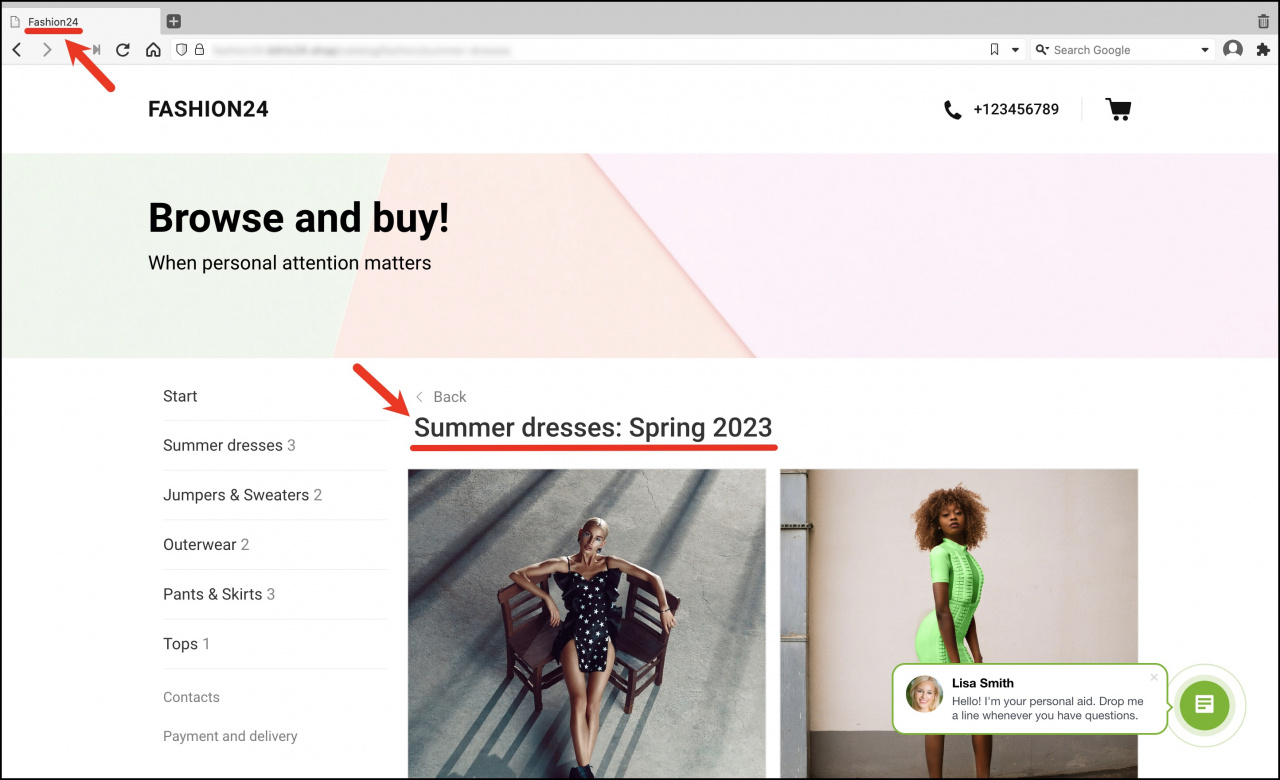 With the help of the META KEYWORDS and META DESCRIPTION templates, you can specify the keywords and the section description. Thus, if someone enters a search for a phrase containing the keywords for the section, the section will appear in the search results with a corresponding description.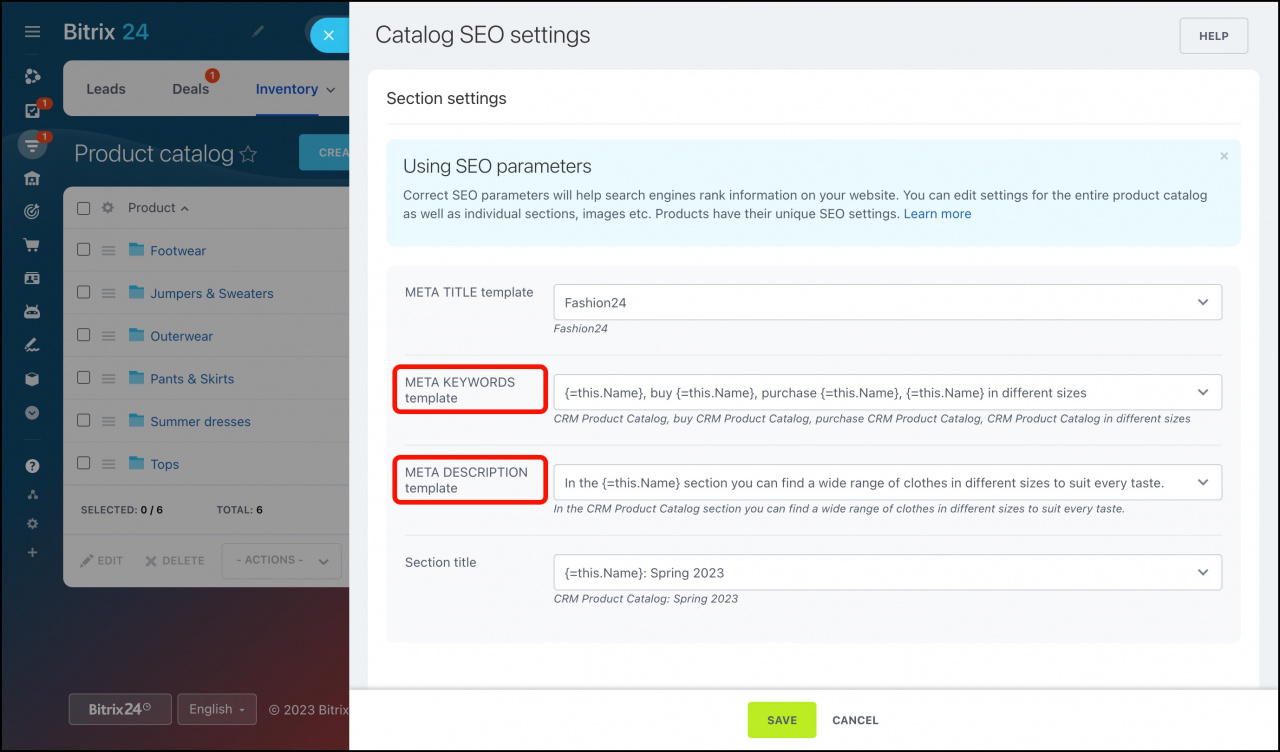 You can check if the meta tags changed when inspecting the HTML code in your browser.
Also, configure the full image parameters. You can set ALT and TITLE attributes and add the file name templates.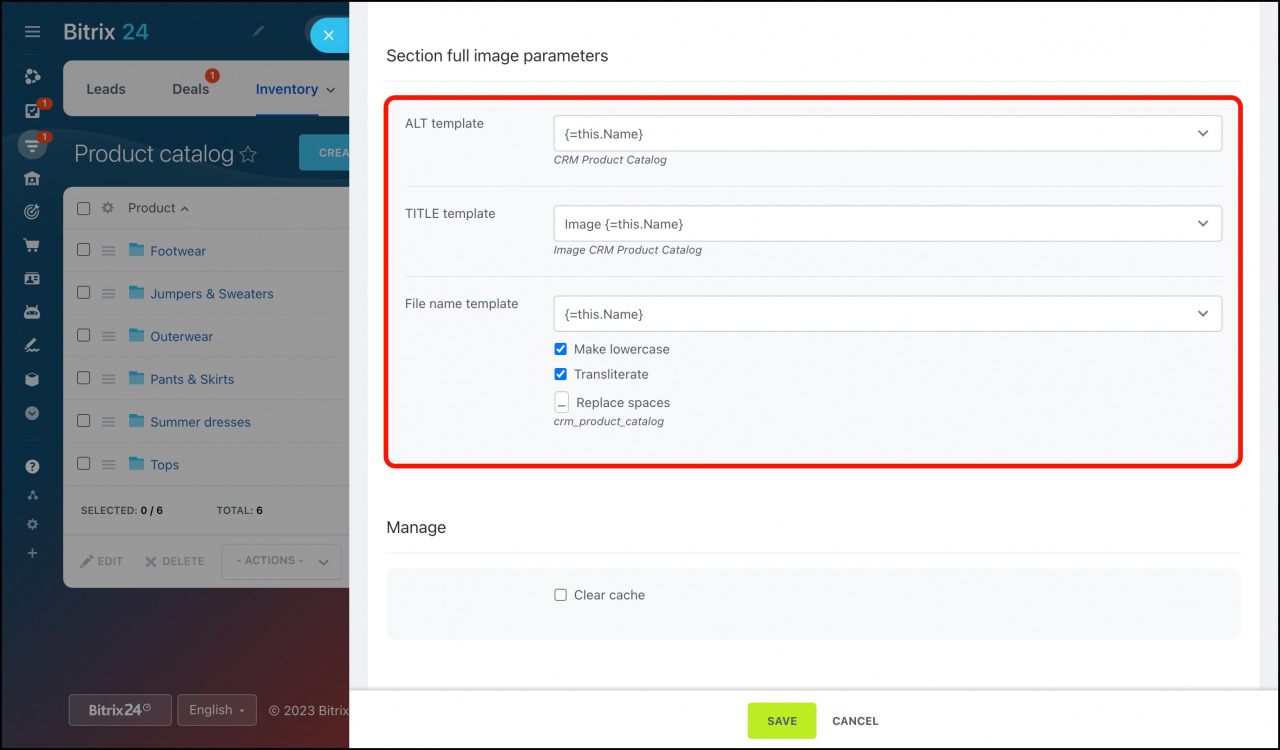 ALT template - provides alternative text information for an image if it cannot be displayed (for example, because of slow connection or if a user has deactivated the display of images in a browser).
TITLE template - provides additional information about the image. You can view it by hovering the mouse over the image.
File name template - allows specifying an easy-to-read name of the file.
In the Manage section, check the Clear cache checkbox to clear the cache and immediately display the changes.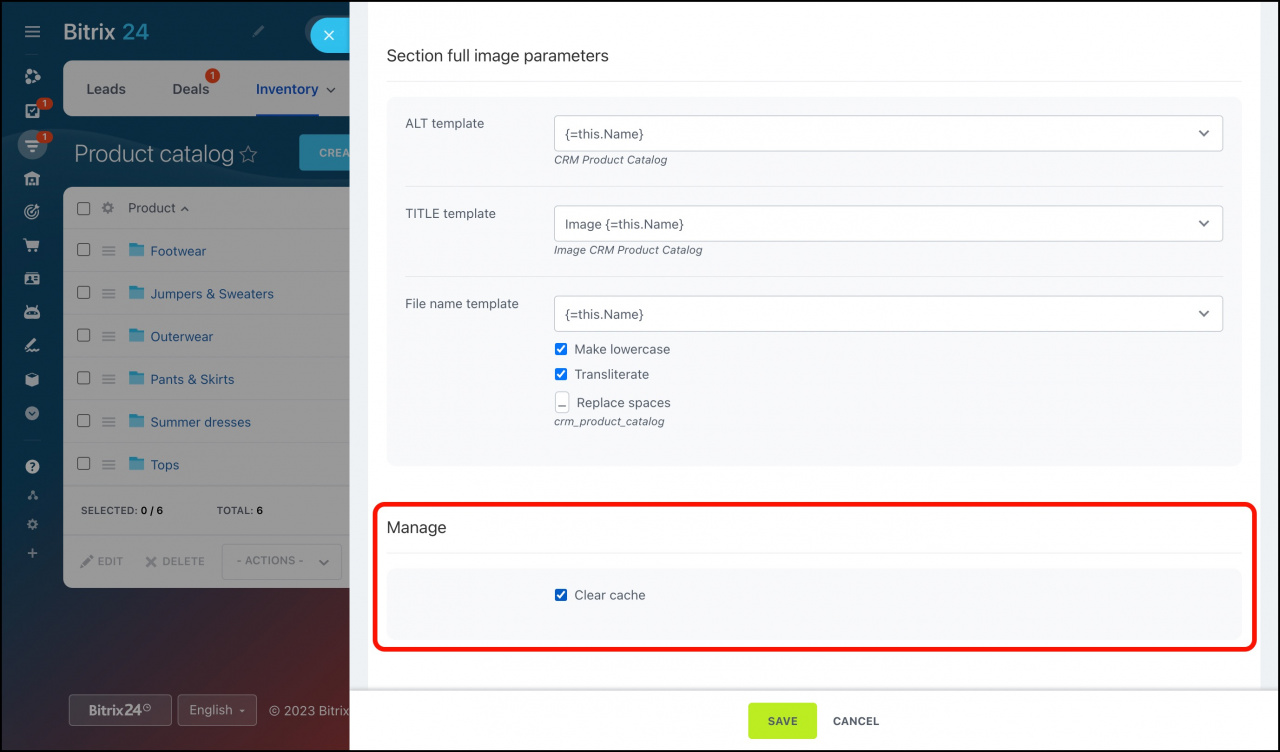 After saving the changes, the SEO settings will be applied to all the products. To edit the parameters for a specific product, open the product form > click the gear button > select SEO settings.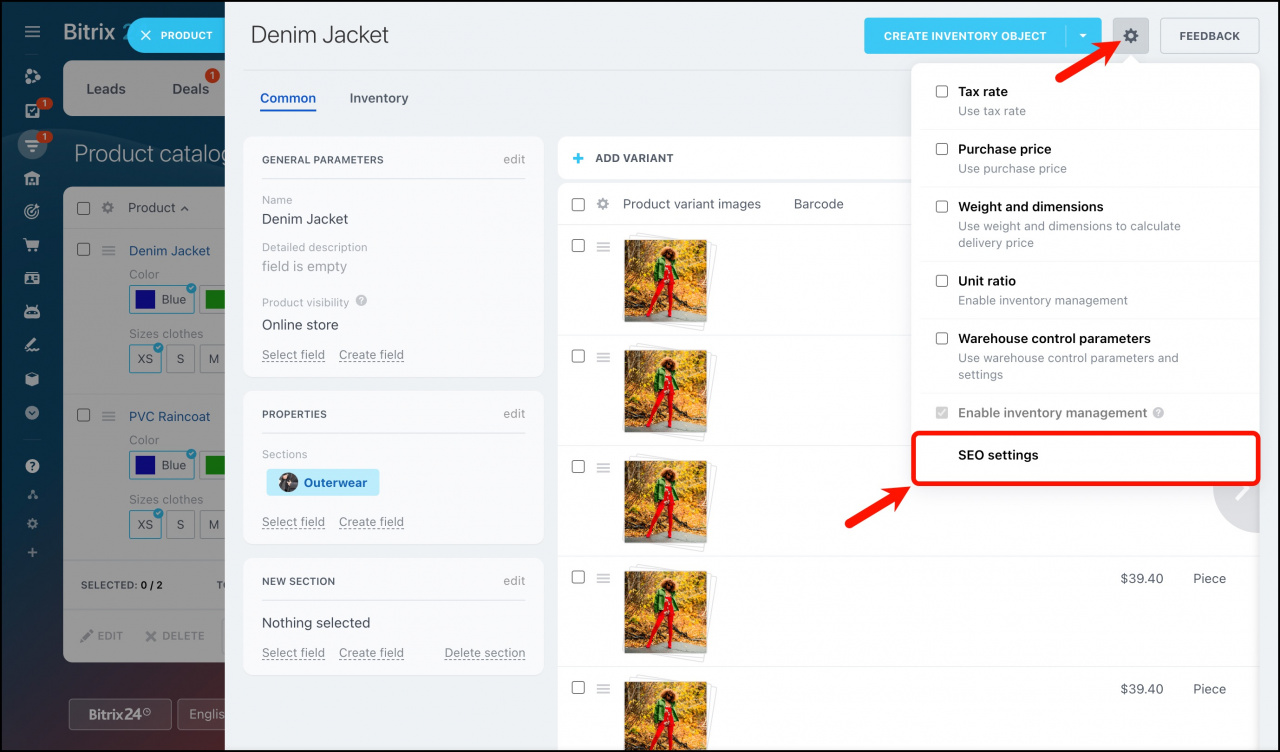 Correct SEO parameters will improve the rank-worthiness of your website in search engines. Clients will easily find your products, and you will increase your sales.