Decide how to display the unavailable products, whether to include the tax in the product price or not and configure the user agreement and other settings in the Catalog settings section.
To configure catalog settings, click Settings in the online store widget.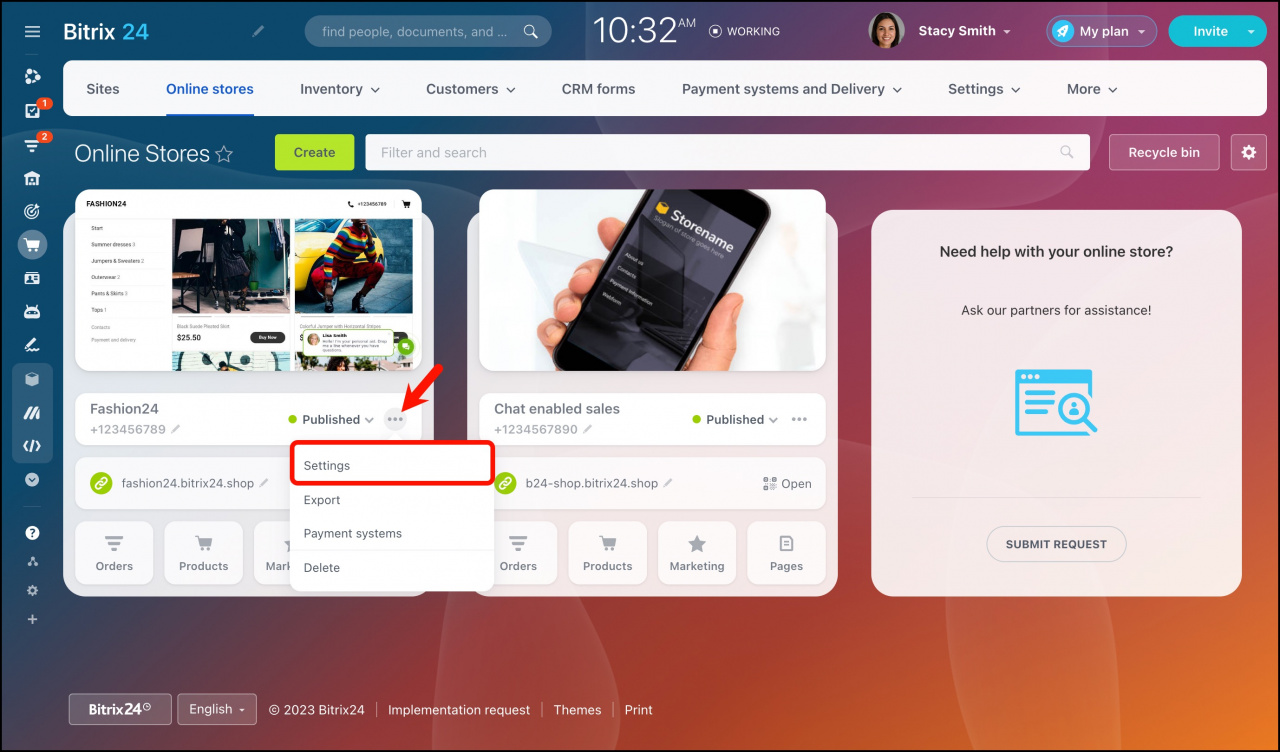 Else, you can access catalog settings when editing the online store pages. In the Online Store features section, click the gear button and select Catalog settings.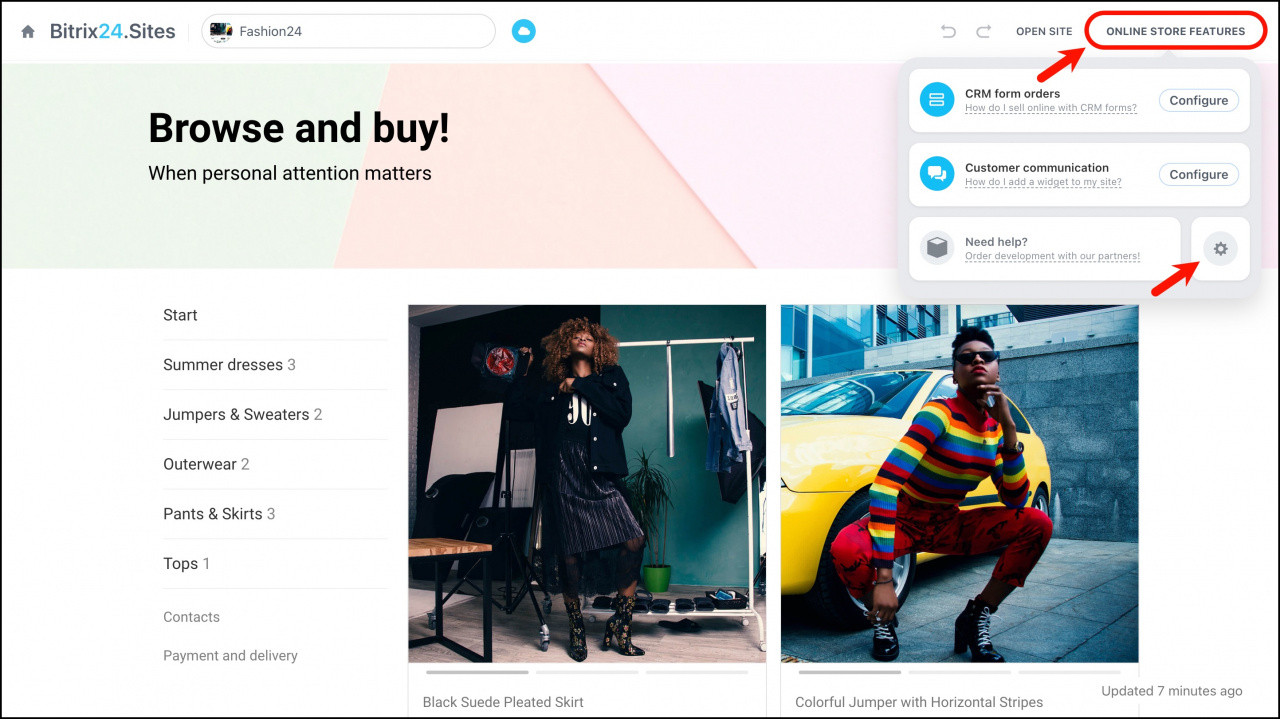 Catalog settings
First of all, select the product category to be displayed on the page in the Catalog folder field.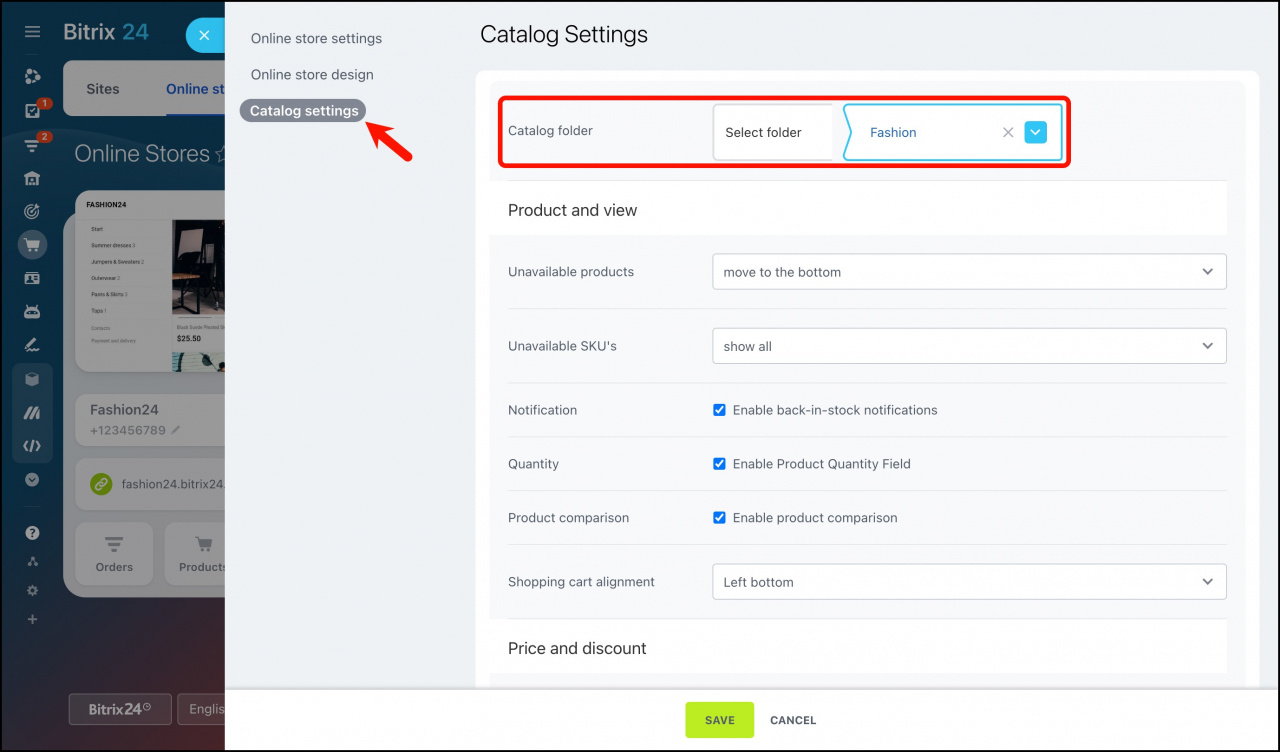 Product and view
Unavailable products - how to display unavailable products (quantity equals zero).

A product with SKU's is considered available if one of the SKU's is available.

Unavailable SKU's - how to display unavailable SKU's.

Notification - here you can enable back-in-stock notifications.

Quantity - activate this option and your clients will be able to specify the product quantity they want to buy. Otherwise, they will have to buy products only by the piece.

Product comparison - activate this option to enable product comparison.

Shopping cart alignment - decide where to place the shopping cart on your website.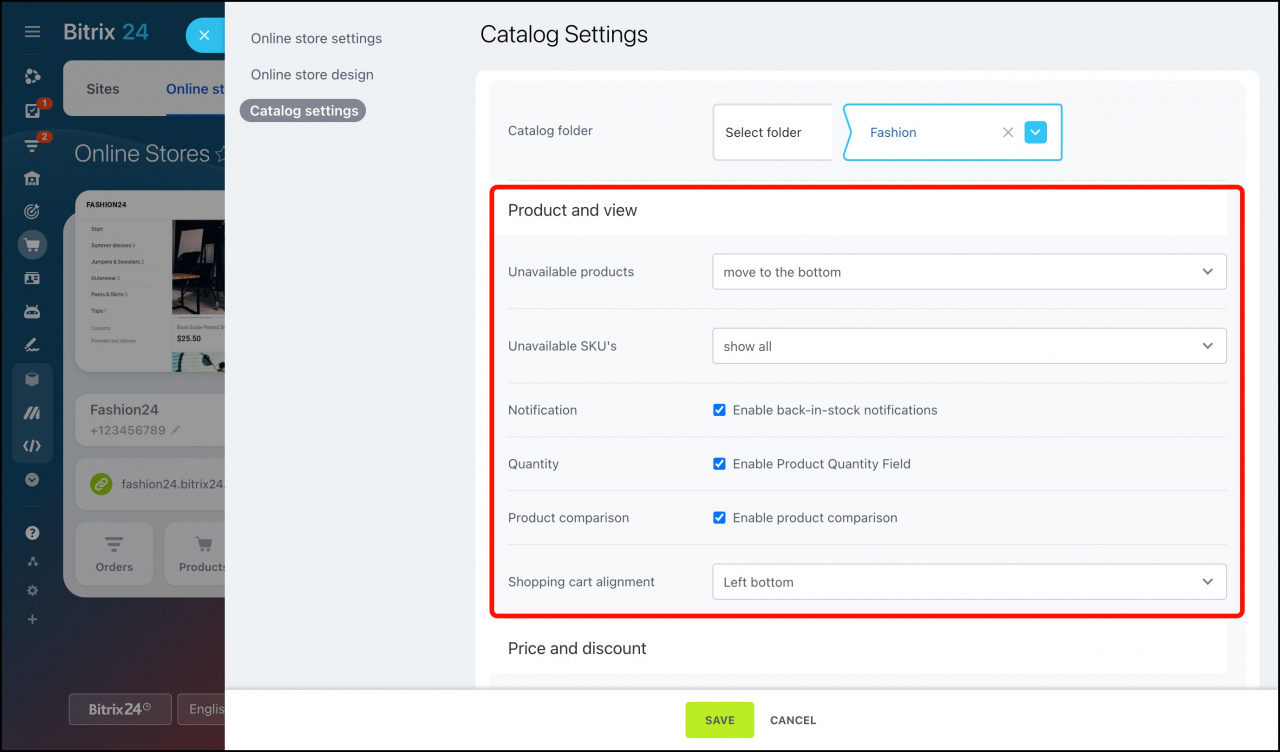 Price and discount
Price type - specify the price type that will be displayed in the catalog.

If nothing is selected in this section, the Buy and Add to Cart buttons will not be available.

Show quantity range prices - activate this option to show all price types.

Show price for quantity - here you can specify the quantity for which the price is displayed.

Tax rate - specify if the VAT is included in the product price.

Old price - activate this option to show the previous price.

Discount percent - enable this option to show discount value in the catalog.